This is my second attempt to ride to Alaska!
Last year I started the ride but on the forth day I had electrical issue with the bike and ended up towing the bike back home 🙁
For this year trip, I didn't do much planning, I just knew I want to go through Alaska highway and then spend time and see different places in Alaska and go as far north as I can.  For the places to stay, nothing booked in advance, I would plan and estimate only for a day or two ahead based on the weather and how much mileage I can cover daily.
Here is packed and ready to leave on day 1, Jun 16th.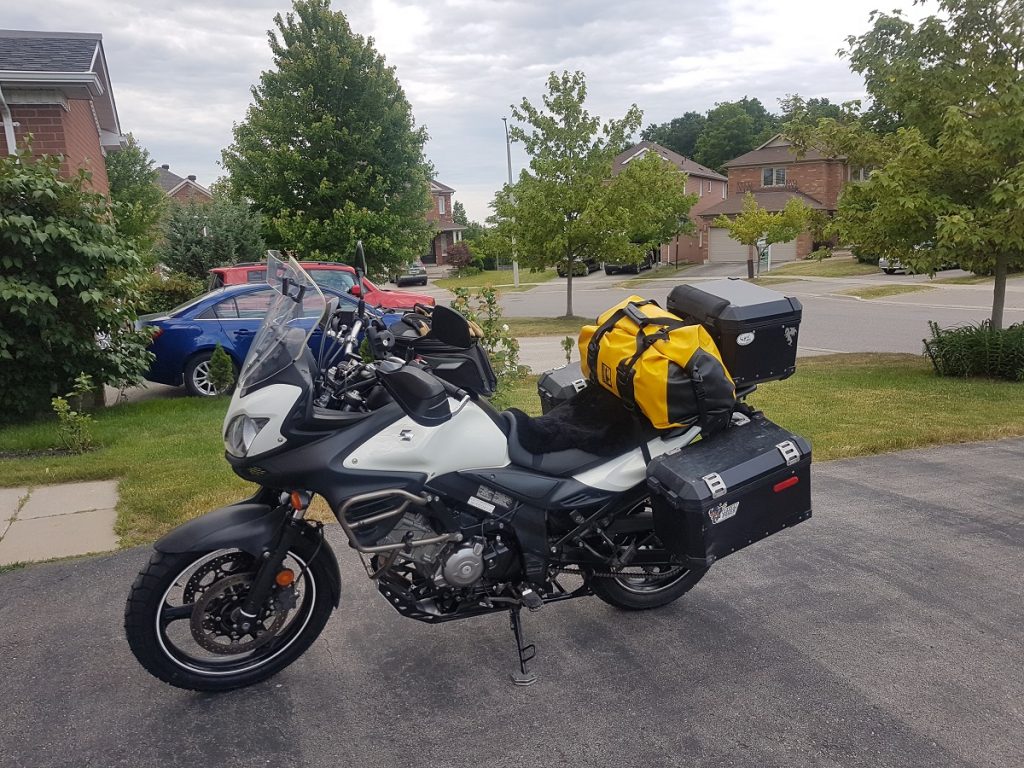 Beautiful day to start, not too hot, not too cold.  First stop at Parry Sound.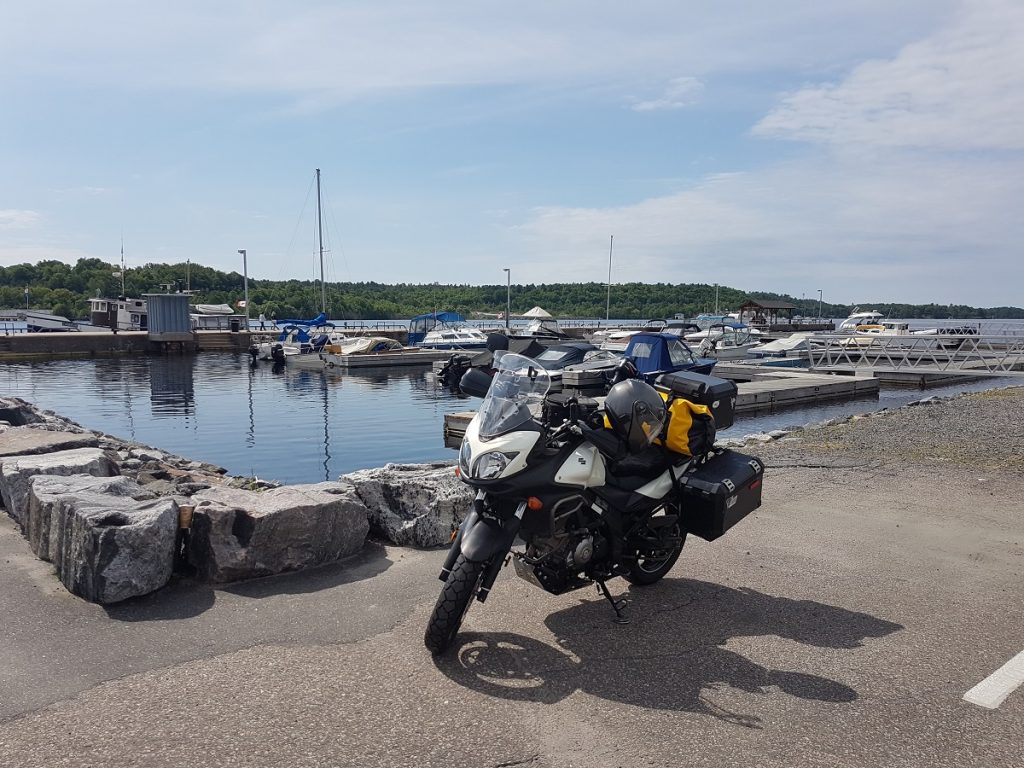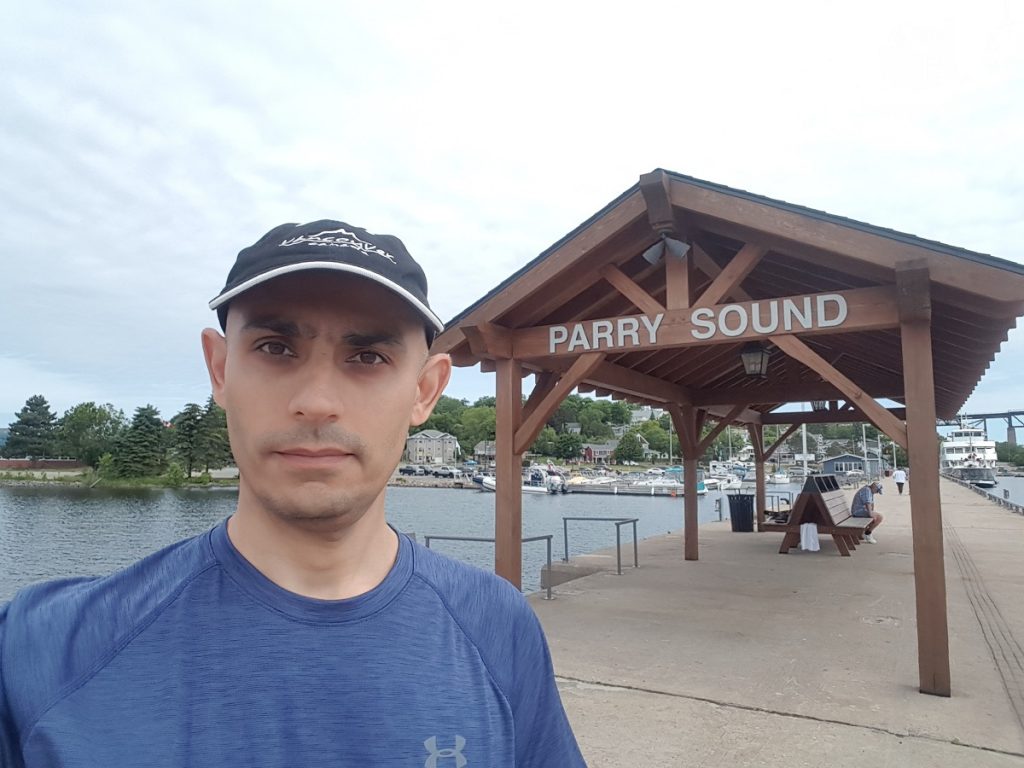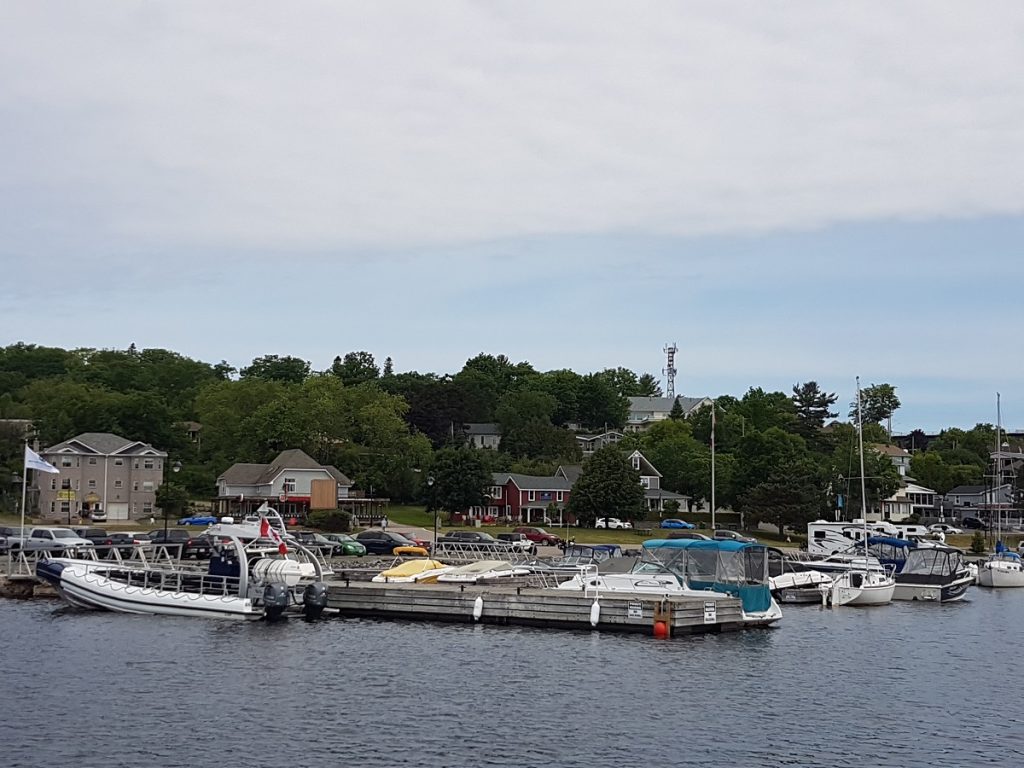 Next rest stop around Espanola,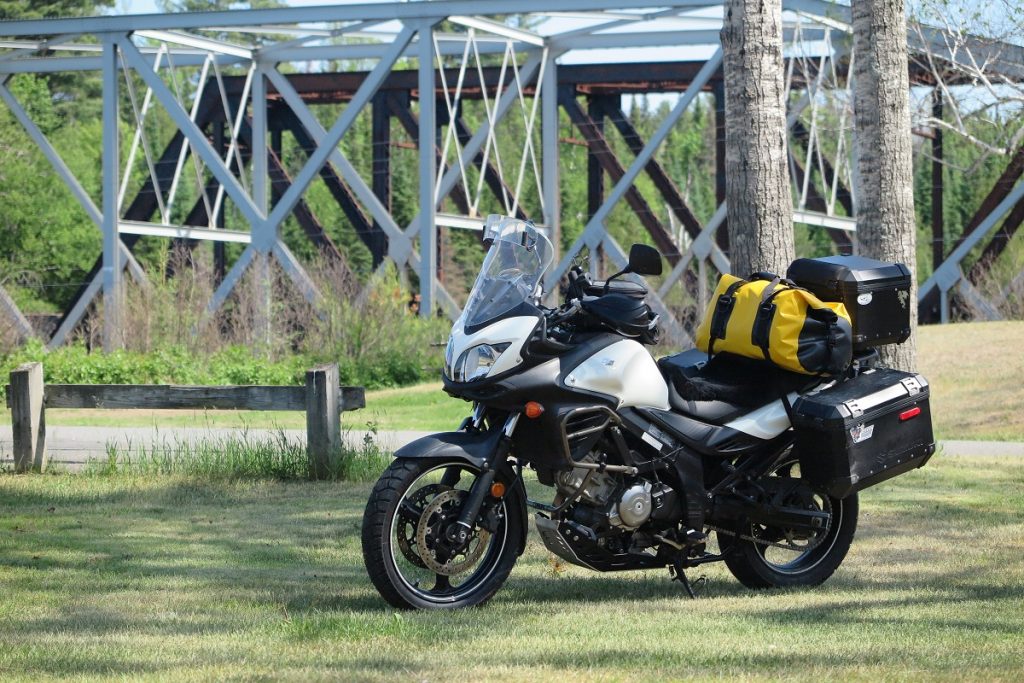 An antique store,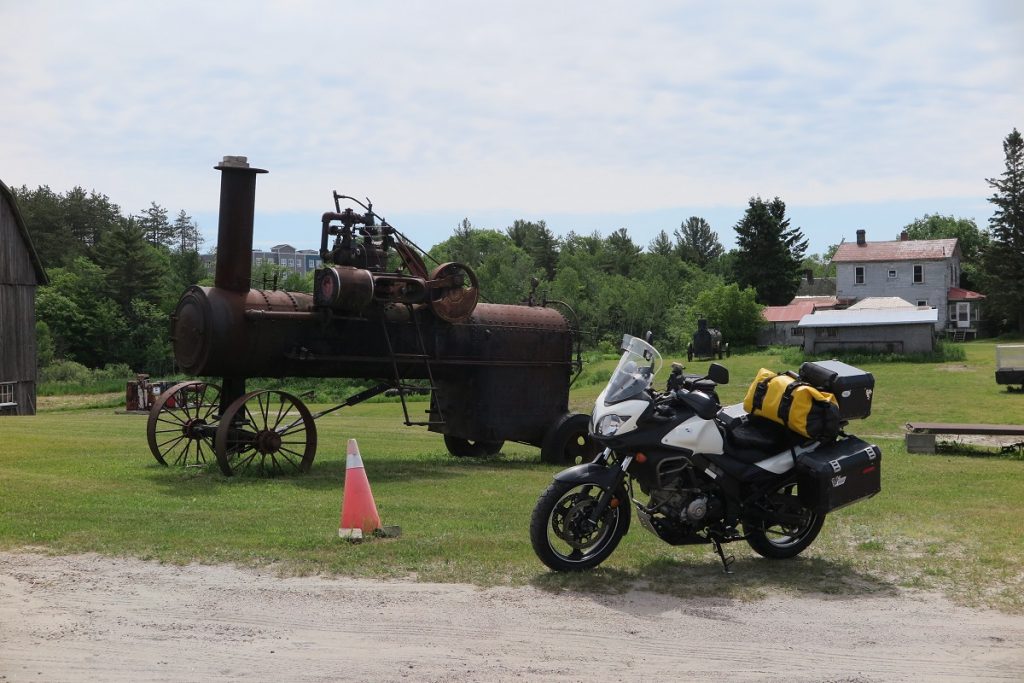 Finally after pretty much uneventful day, camping at Bruce Mine campground and getting ready for possible light rain overnight.