Continue on Alaska highway toward Alaska,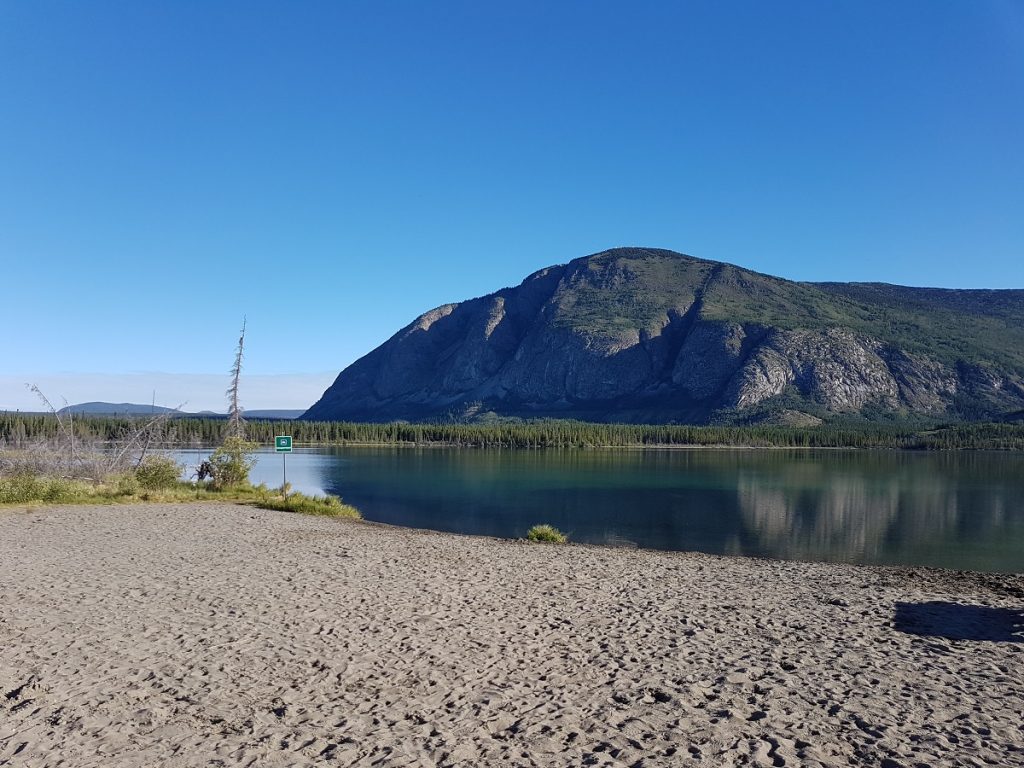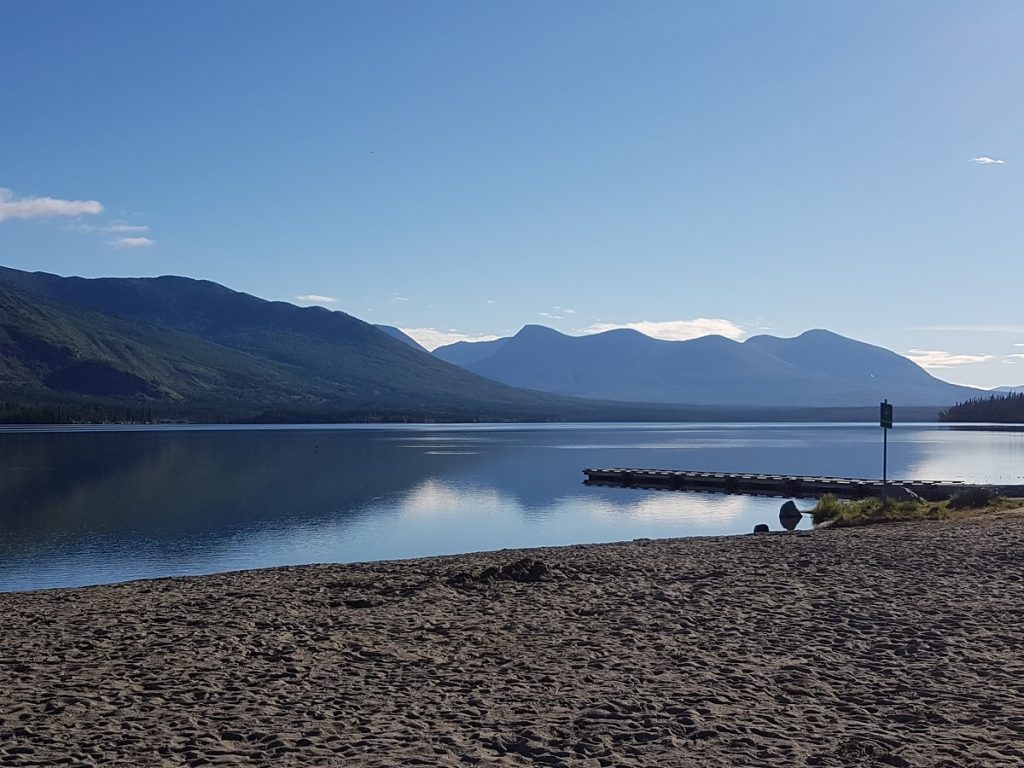 This trip I pay more attention to cleaning and lubricating the chain, almost everyday I lube the chain, so it will last longer and less worry to cause problem on the road.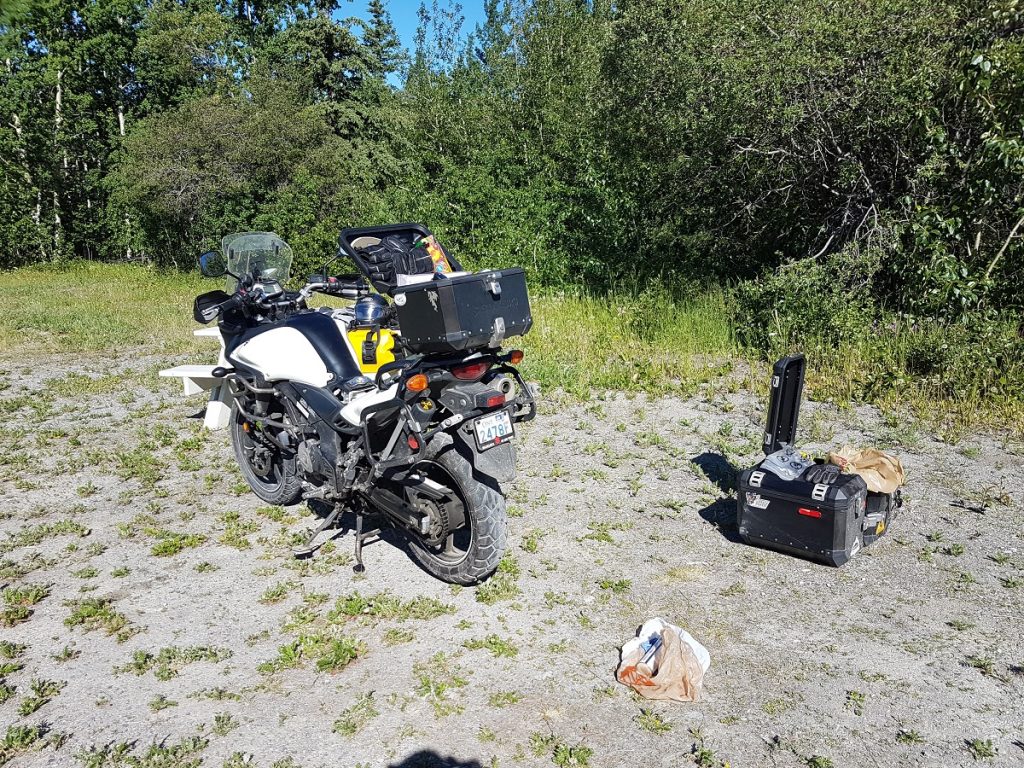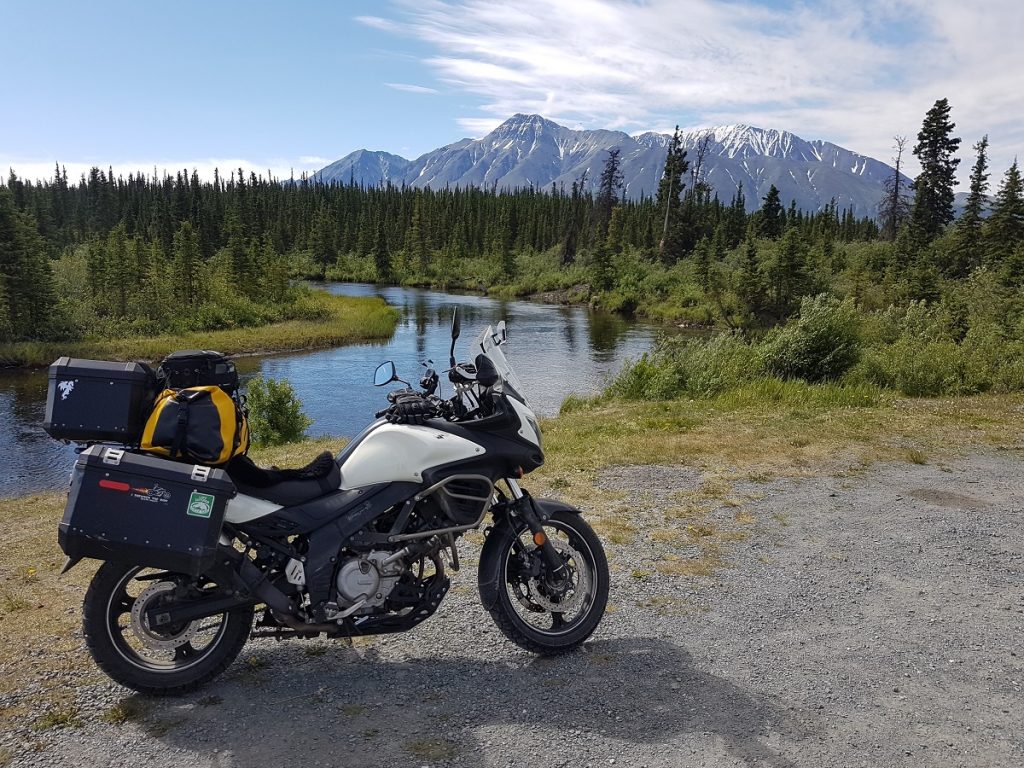 It is amazing how many cyclist are on the road to travel long distance.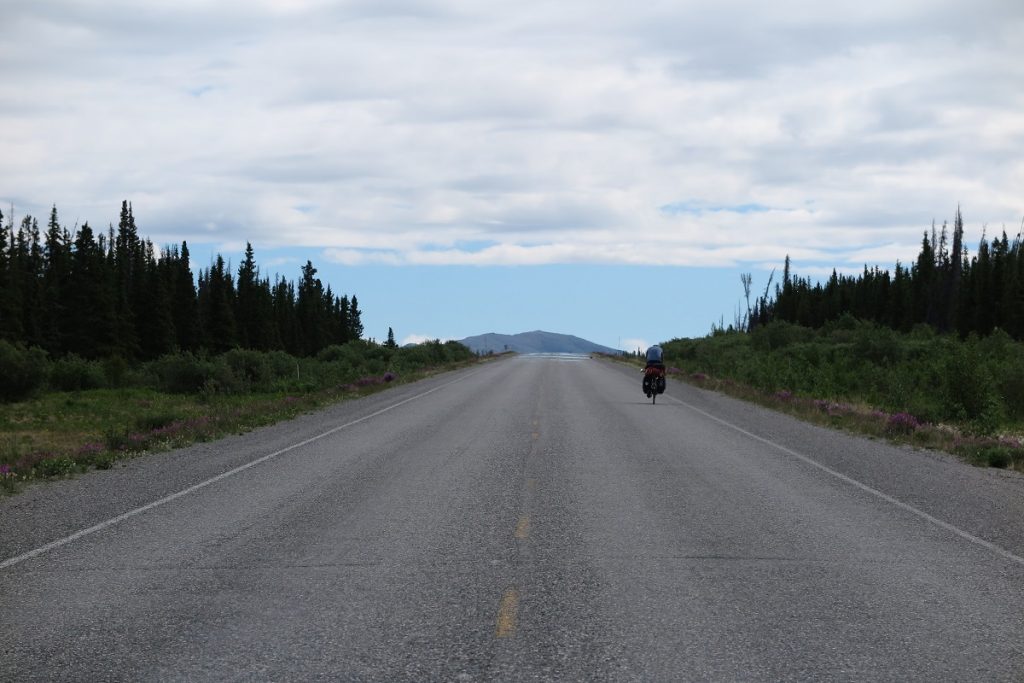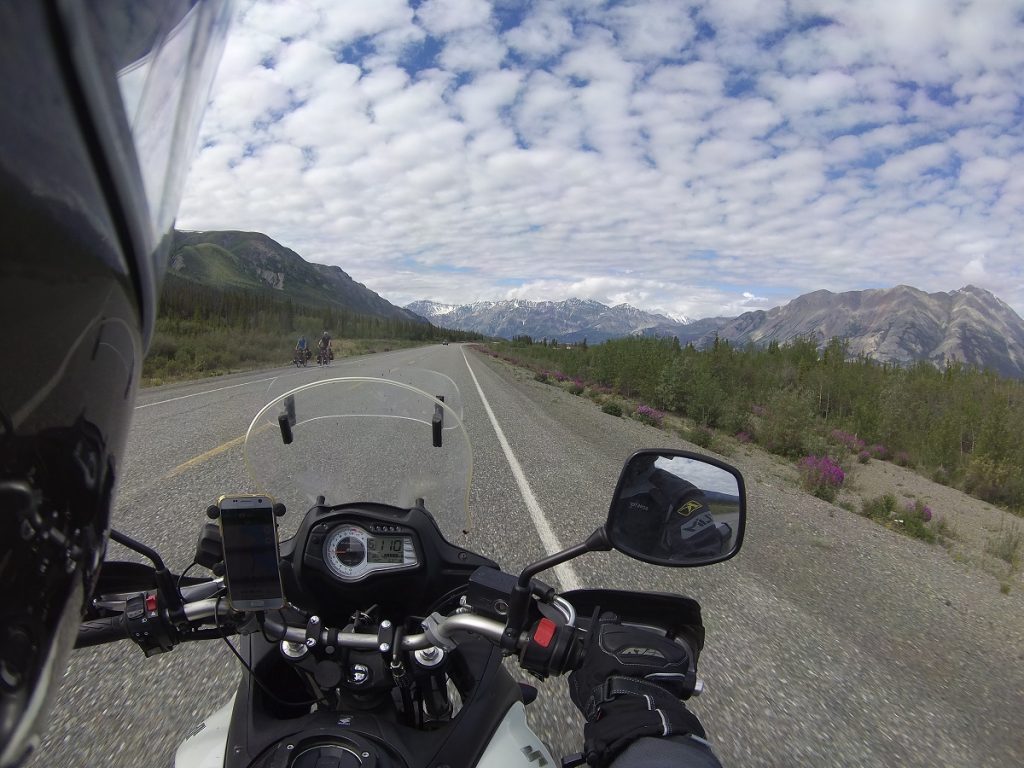 There is always construction and road repair somewhere, if it is not raining, they add water to keep the dust down, and it makes it muddy and messy.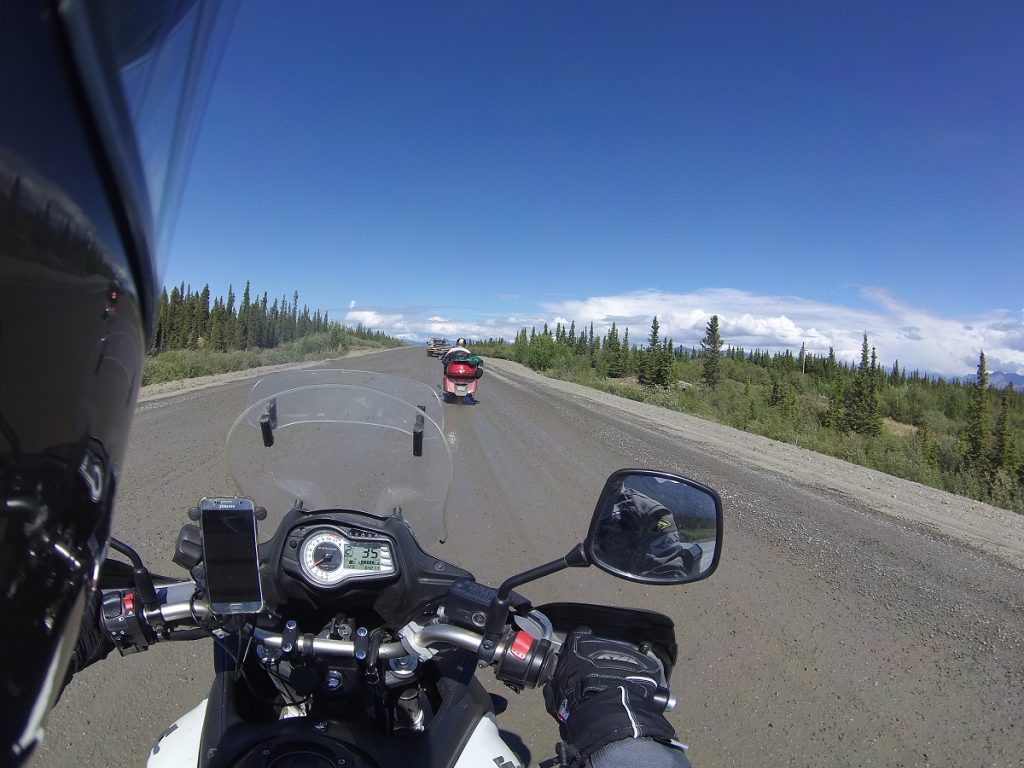 Beaver Creek is most western town in Canada before entering Alaska,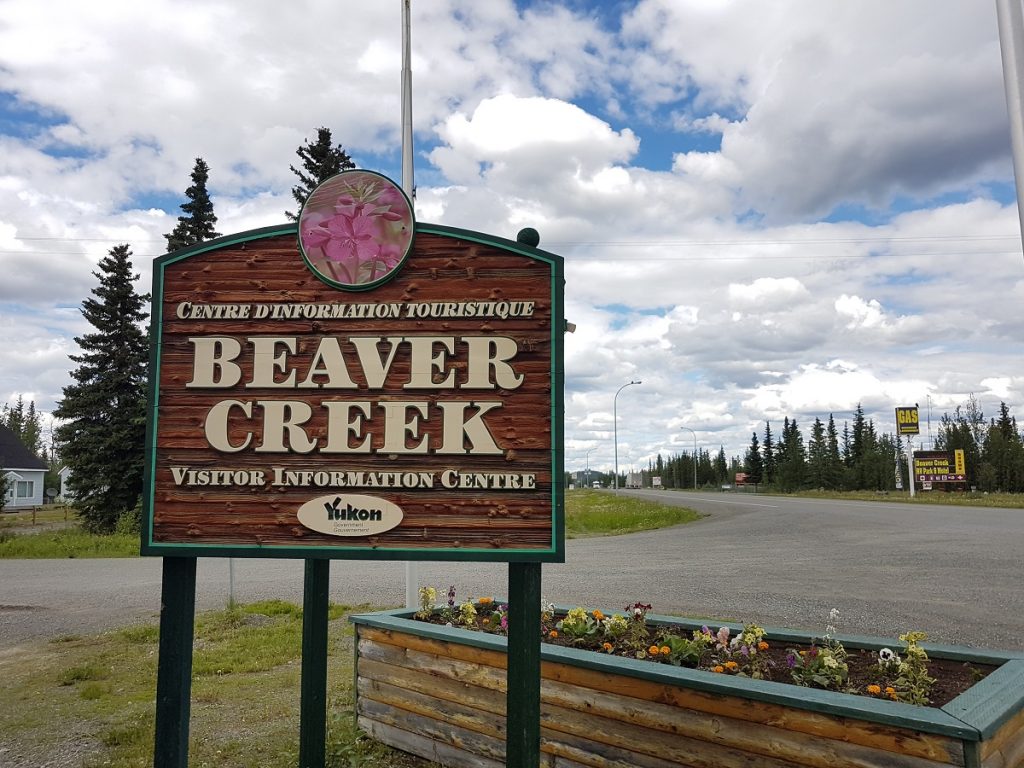 And the campground for tonight, first camping in Alaska.