Here is the airbnb from last night and it's a beautiful morning,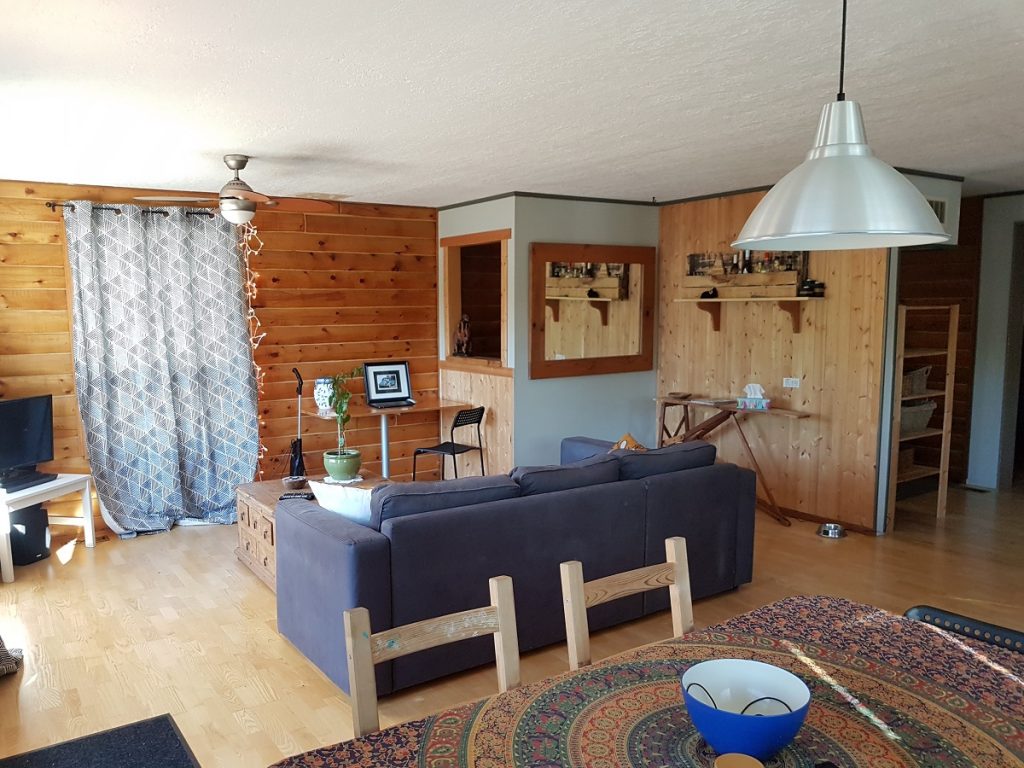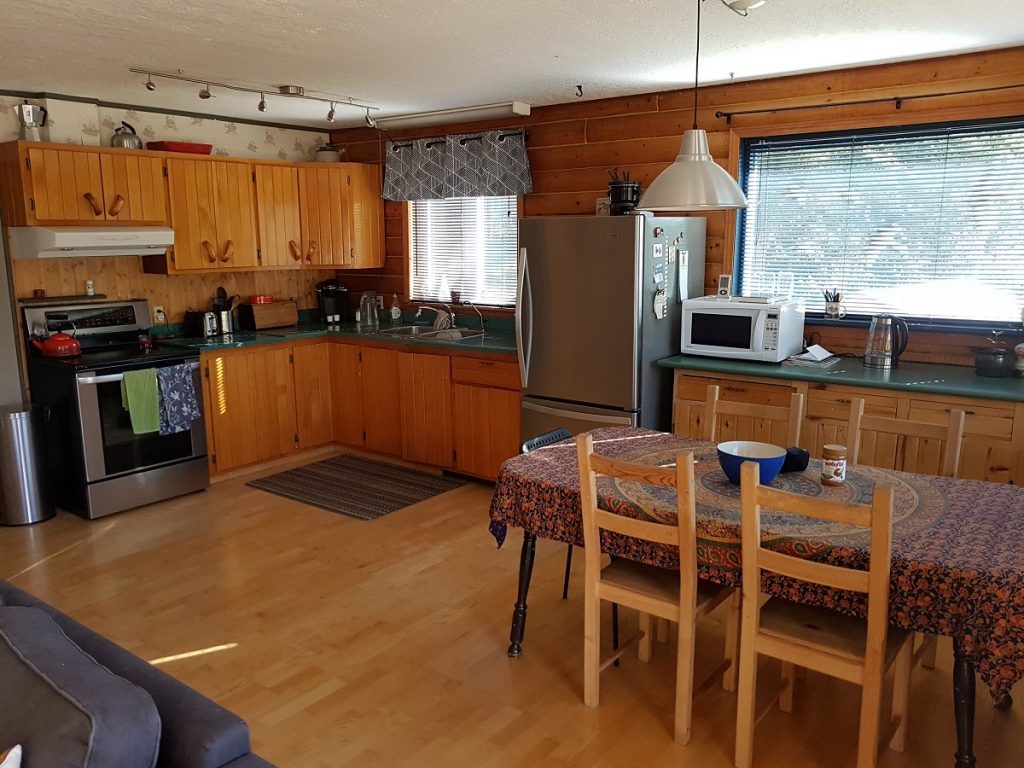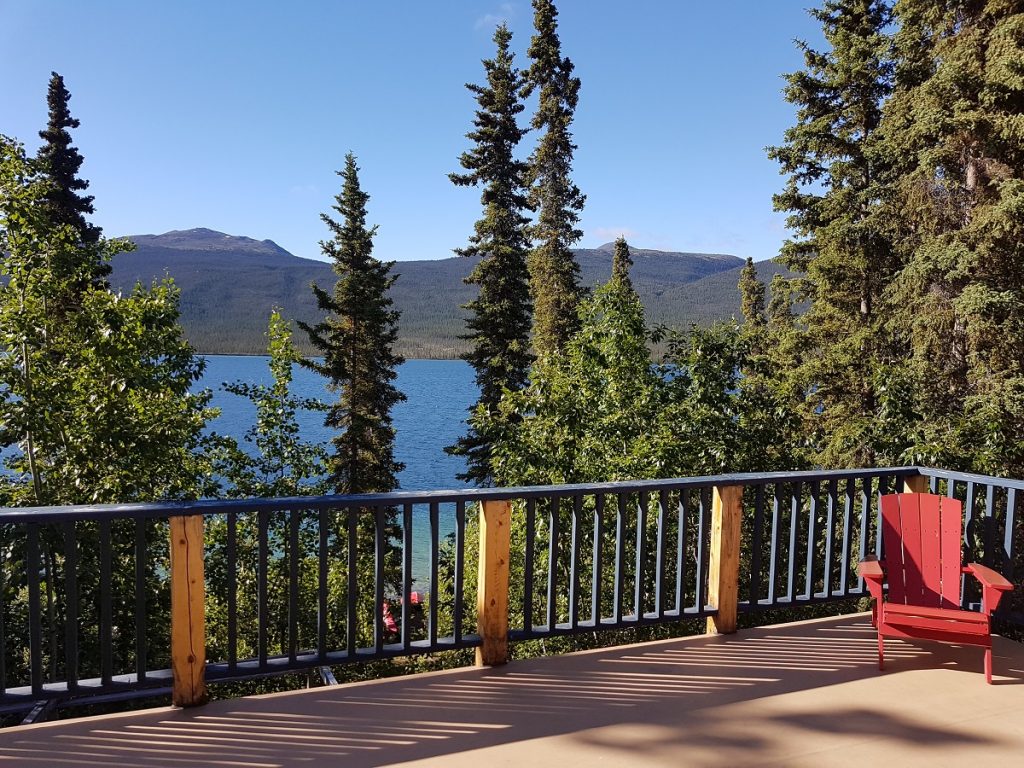 There was this sign about a dog in the house,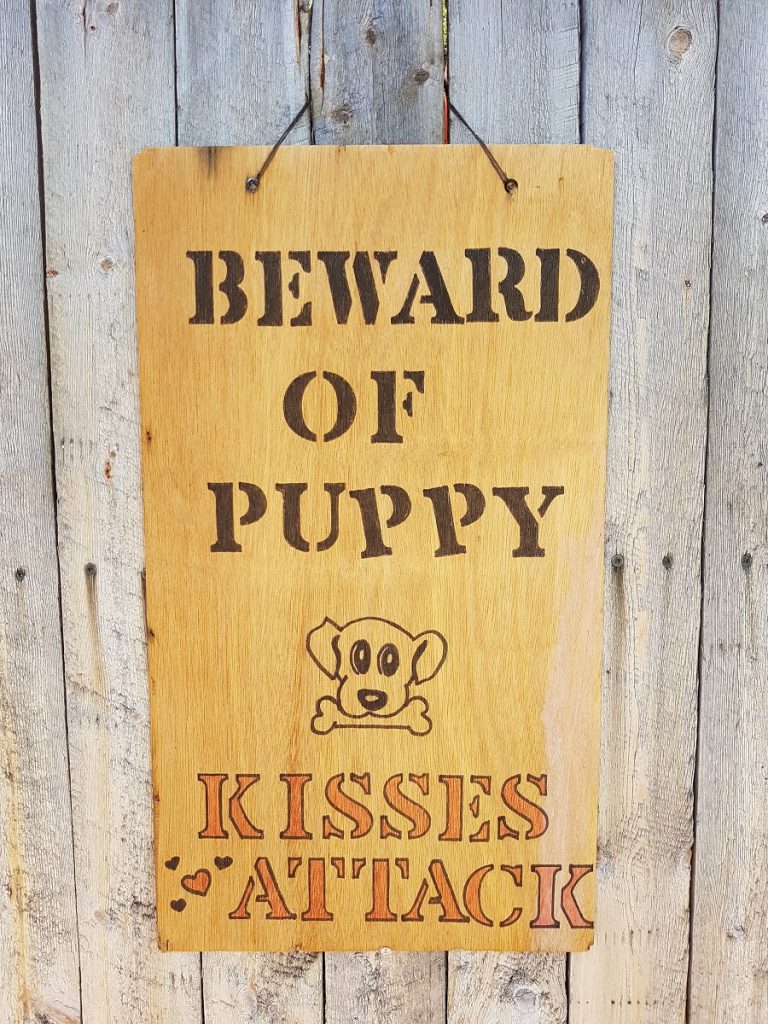 Today short trip to Skagway, Alaska.  This will be first entry to Alaska.  Skagway is accessible on land only through Canada.  First stop on the way, Carcross.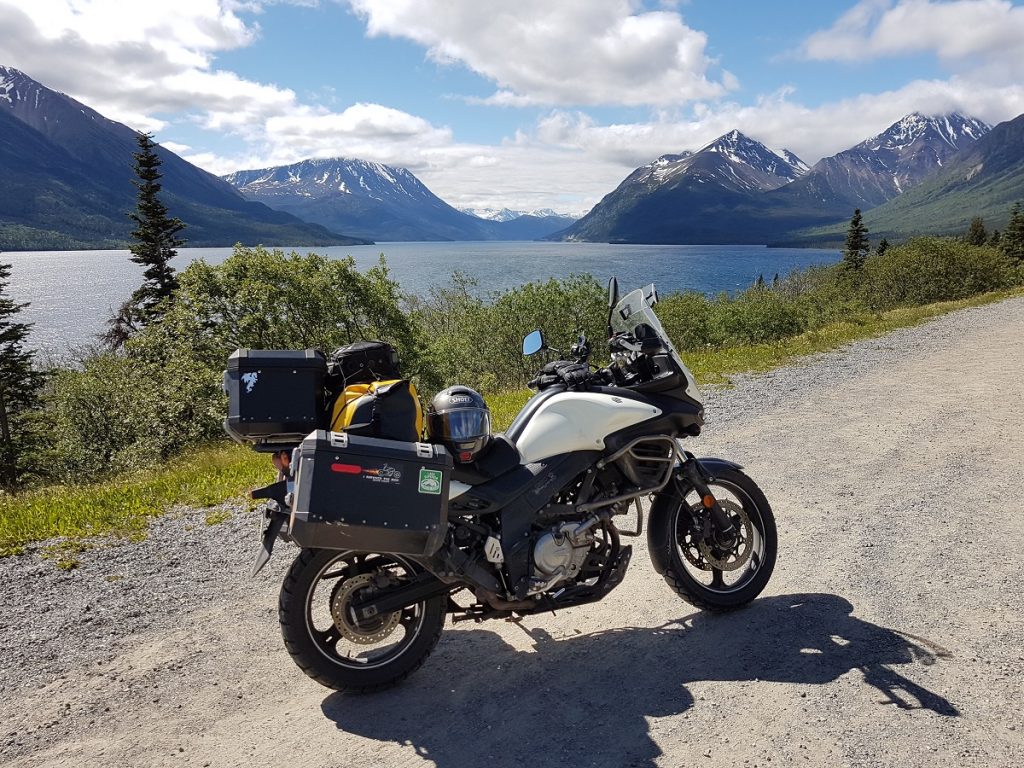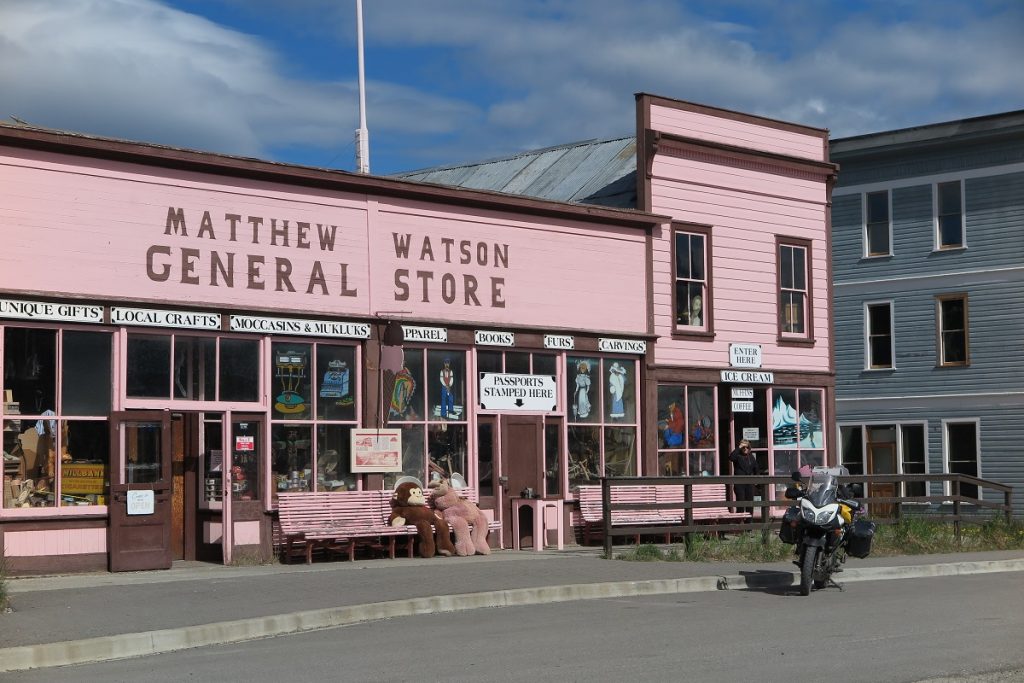 The road to Skagway is very nice and was well worth it.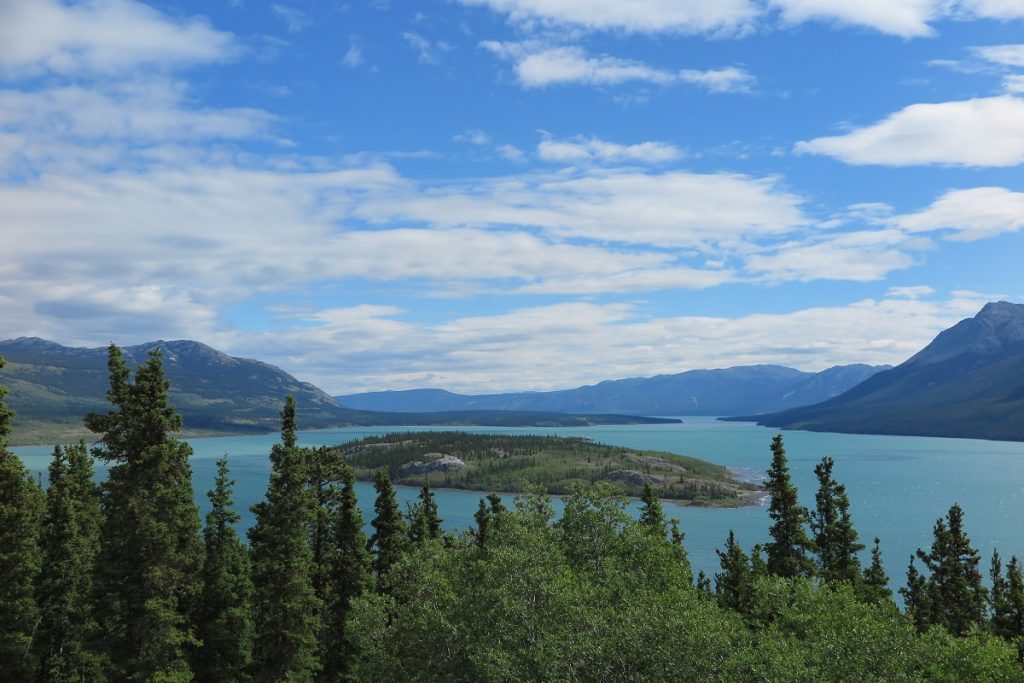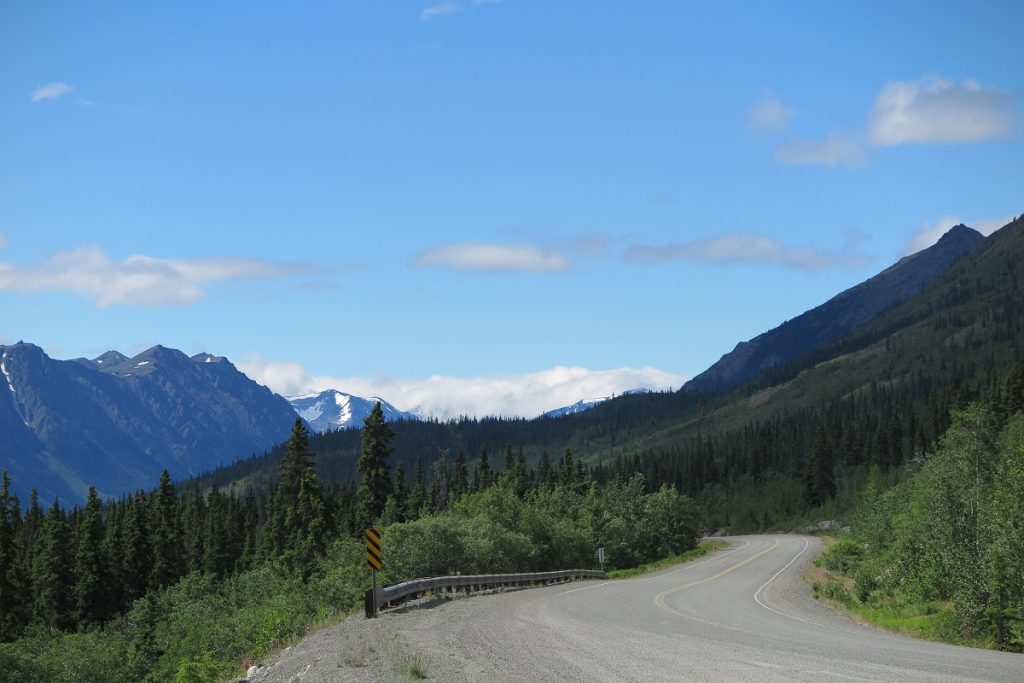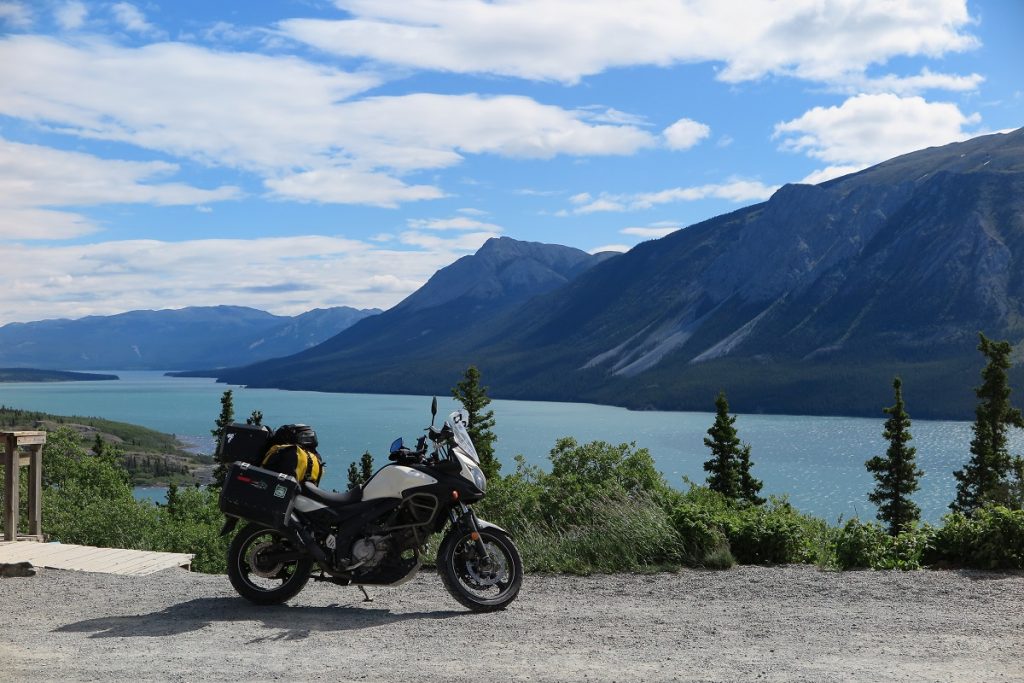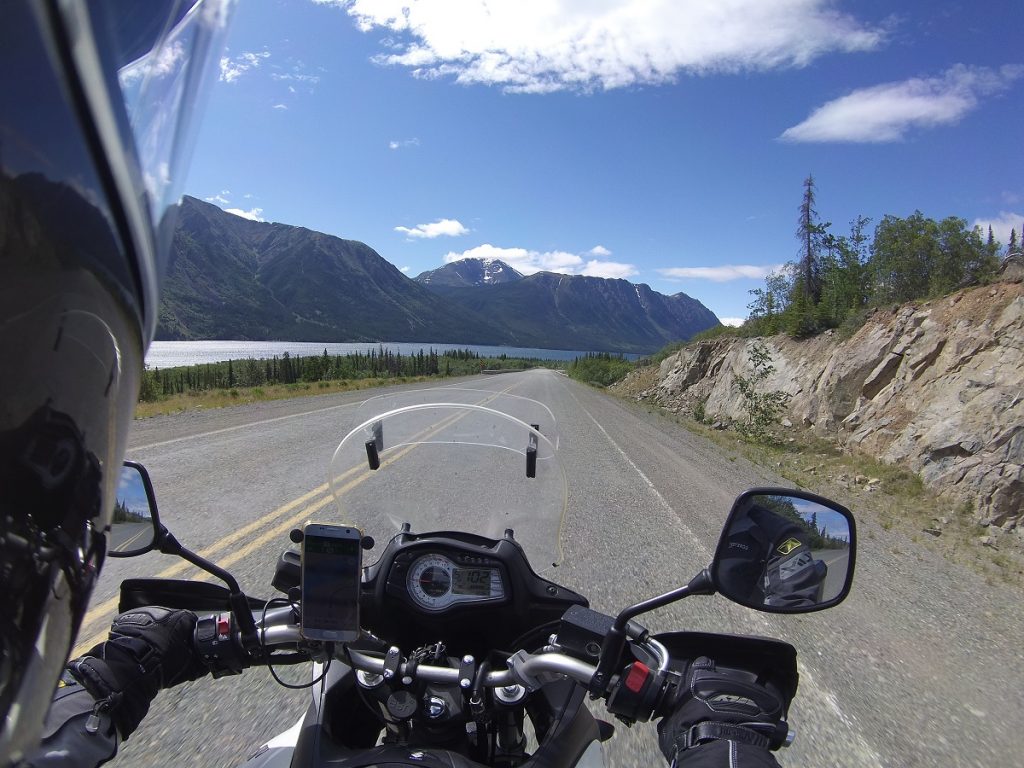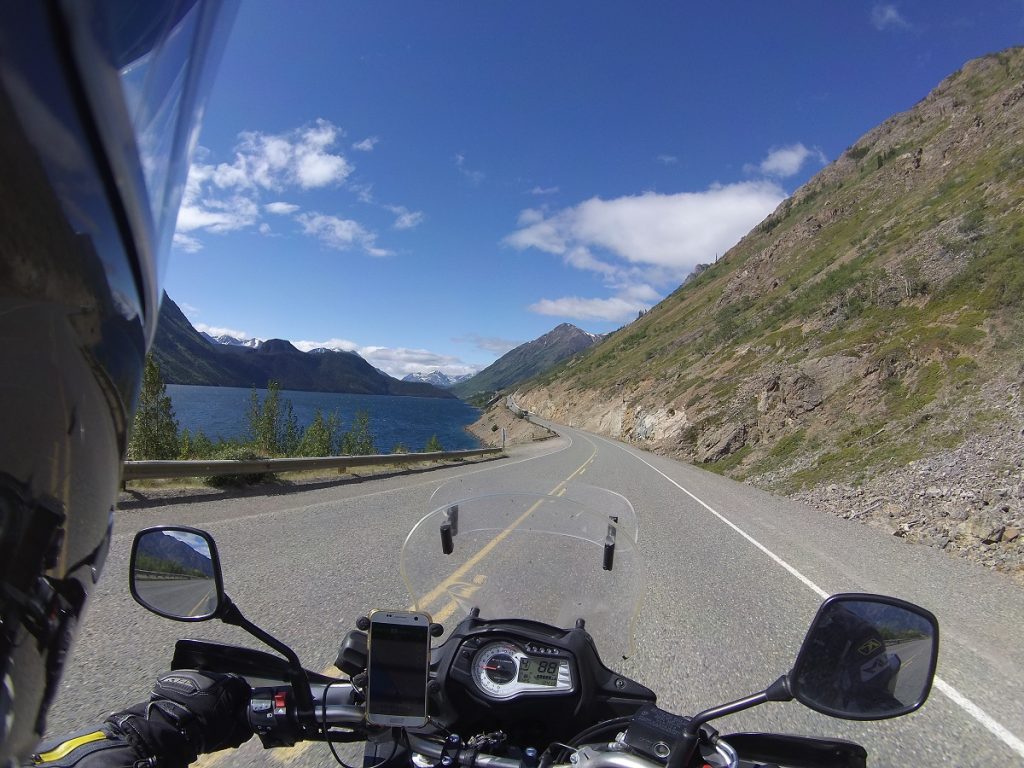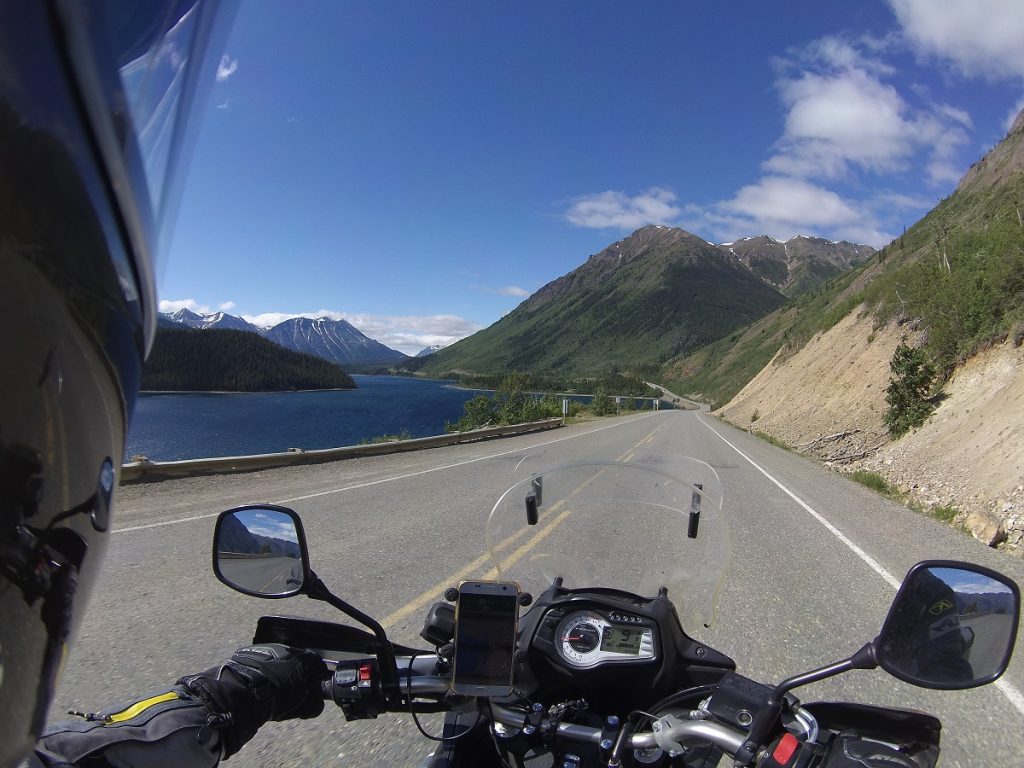 There are a lot of tourists from cruise ships are coming with bus from Skagway through this road and go back the same day.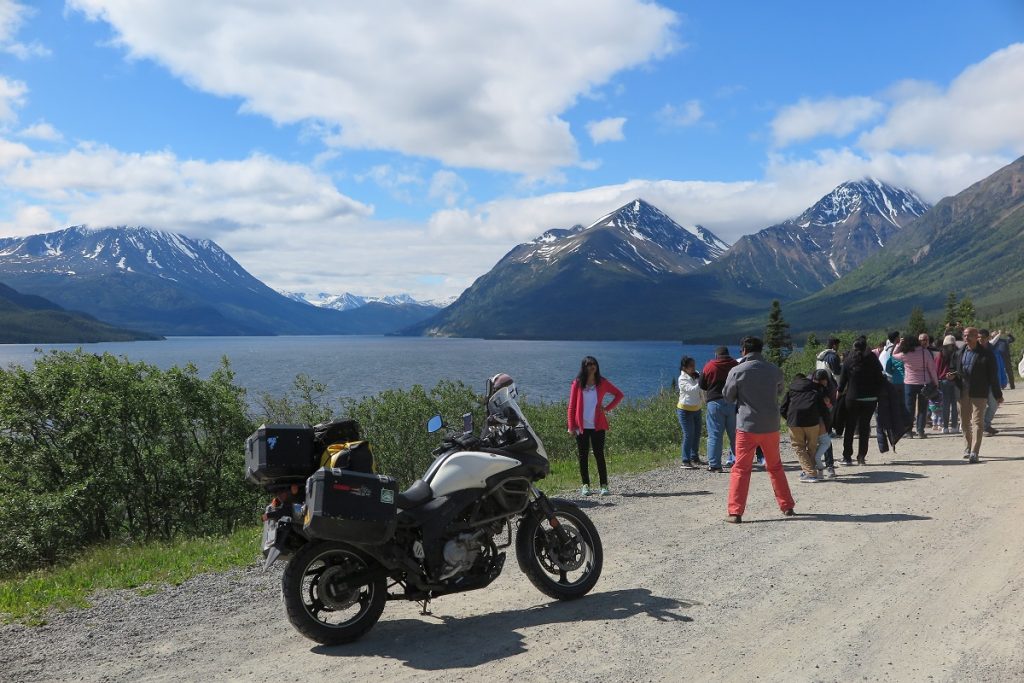 First entry to Alaska,  with the number of tourists here, there is a line up to be able to get a photo with the sign.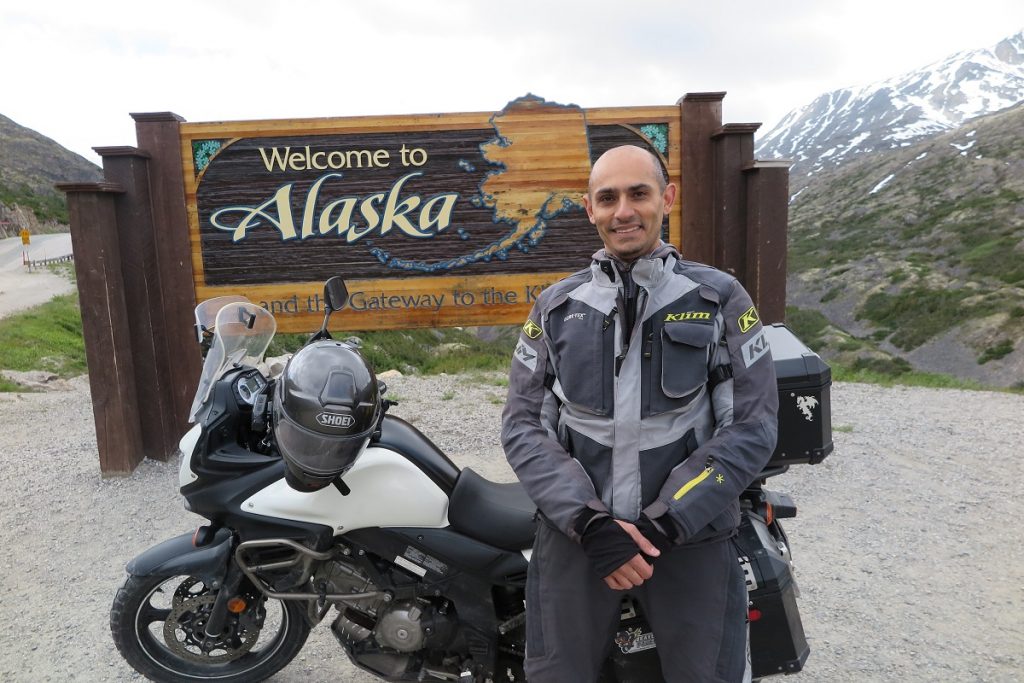 and lots of people on bicycle, which apparently is one of the excursions for tourists on cruise ships,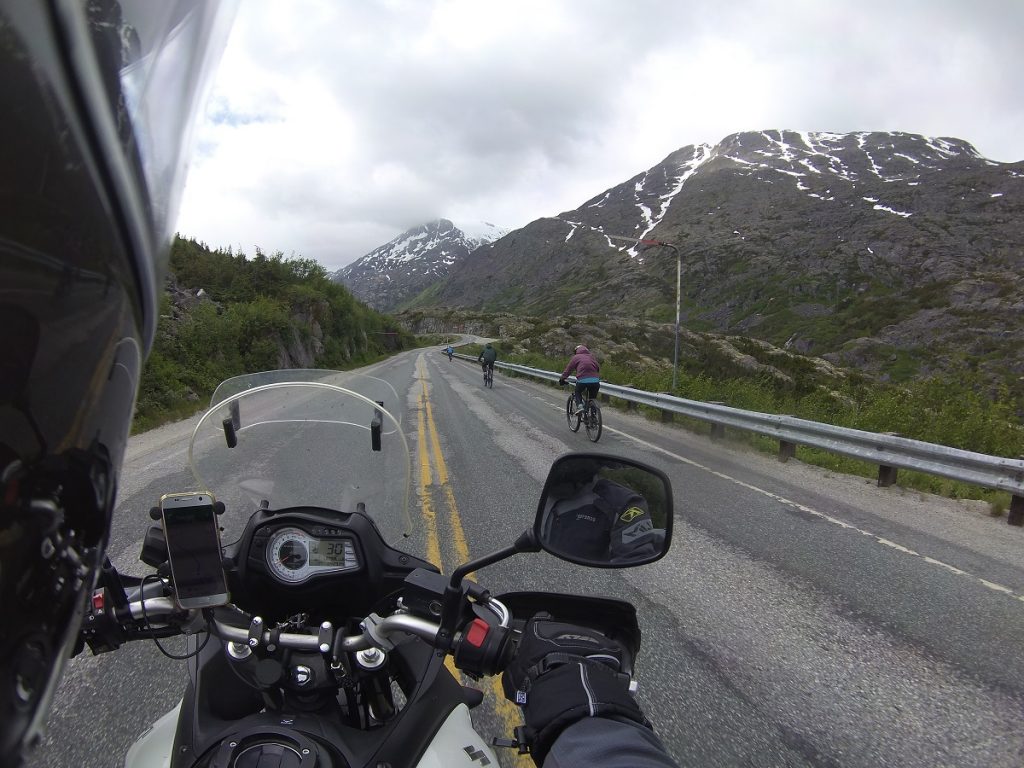 The Skagway town, as I heard the town is alive and busy only when the cruise ships arrive, once the ships and tourists leave, everything will be closed as there are not many people beside locals here.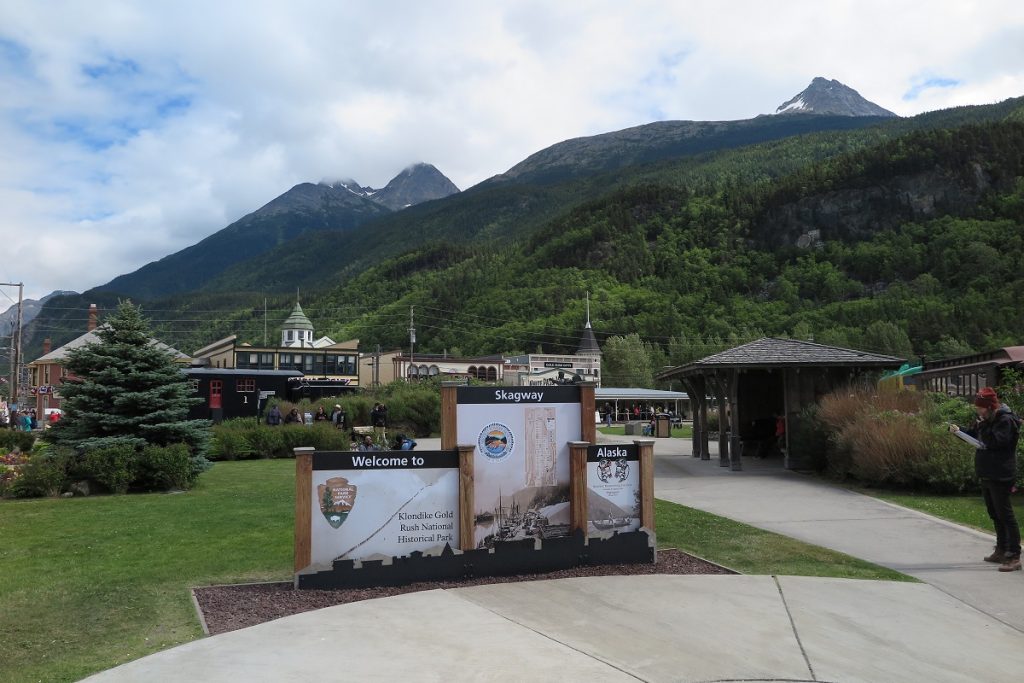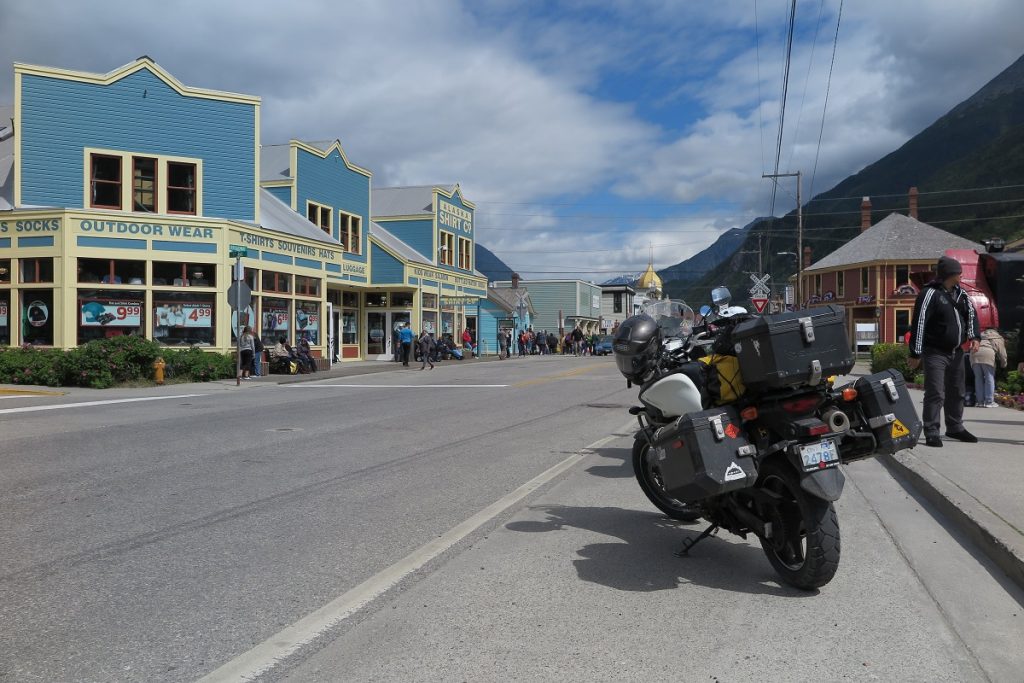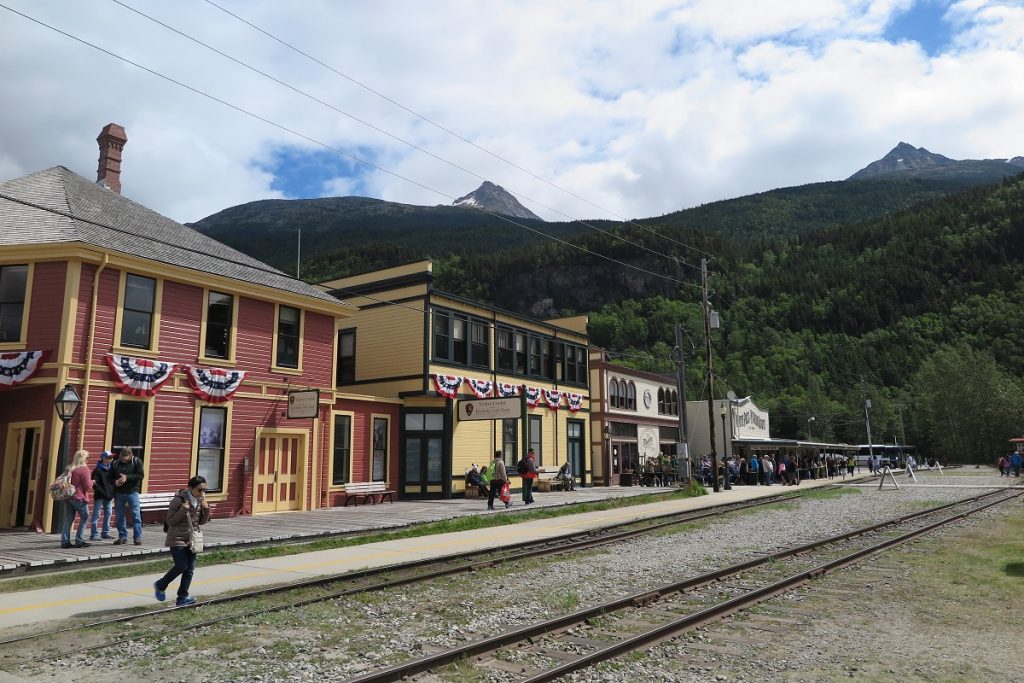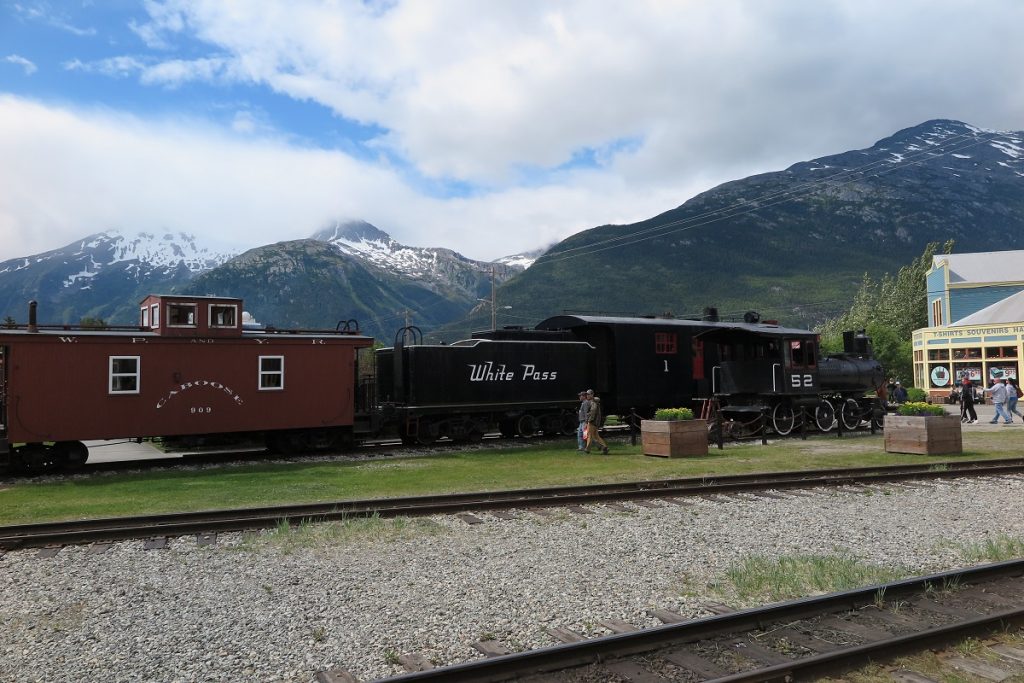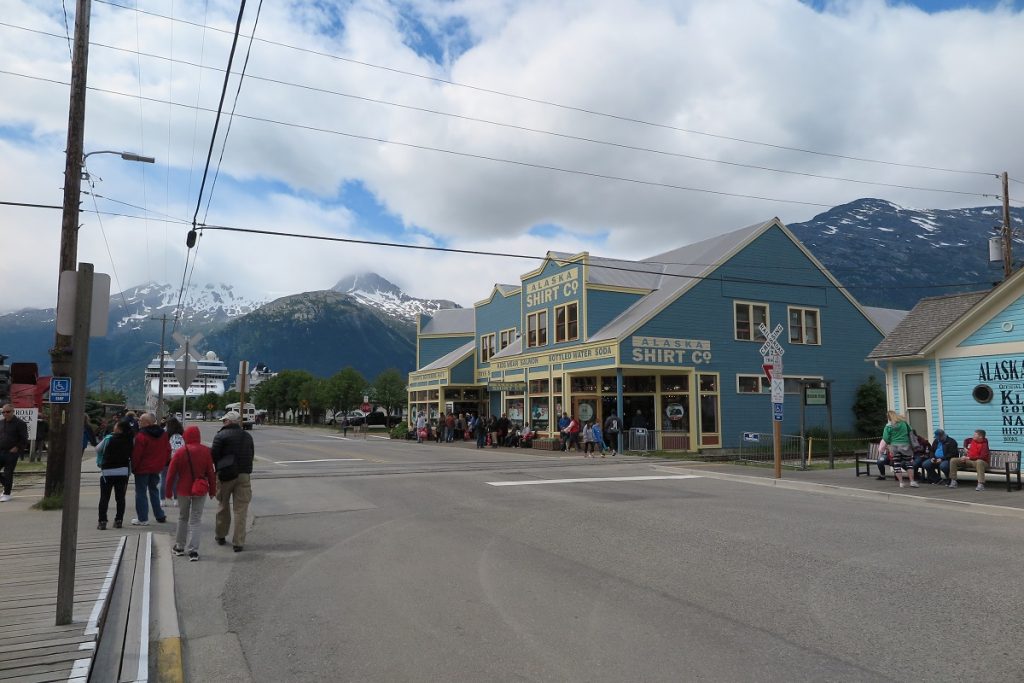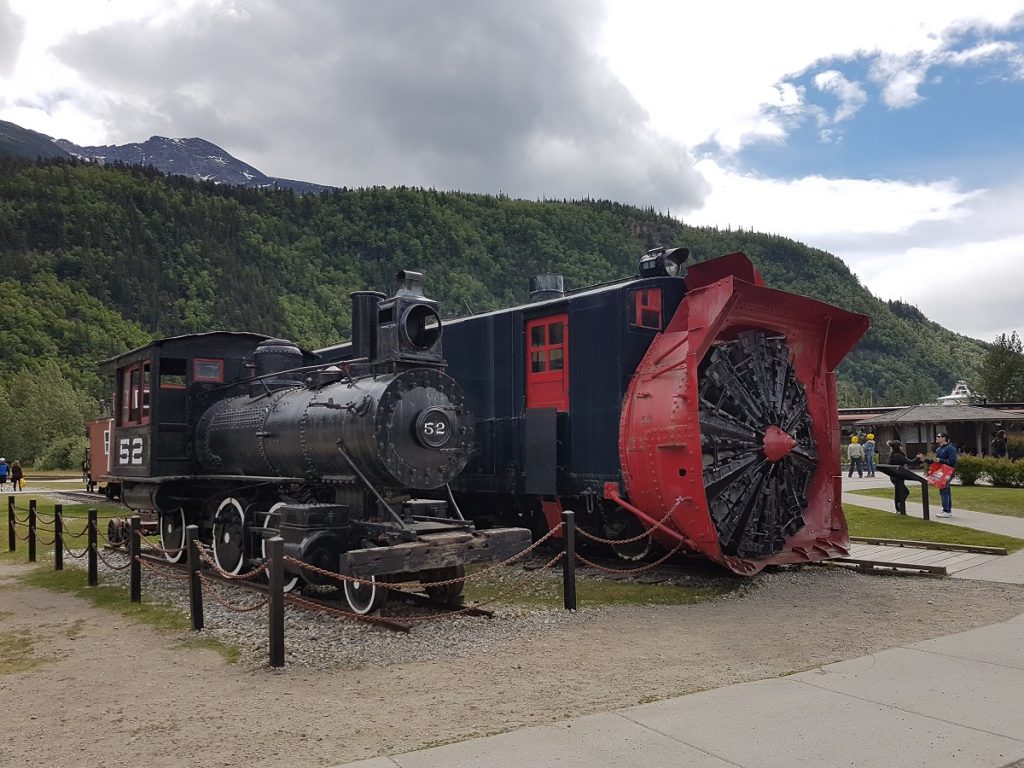 I wanted to take ferry to go to Hains and get back on the road through there, but the ferry was going to go at 10pm which would be too late, so I decided to return the same road and continue on Alaska highway instead.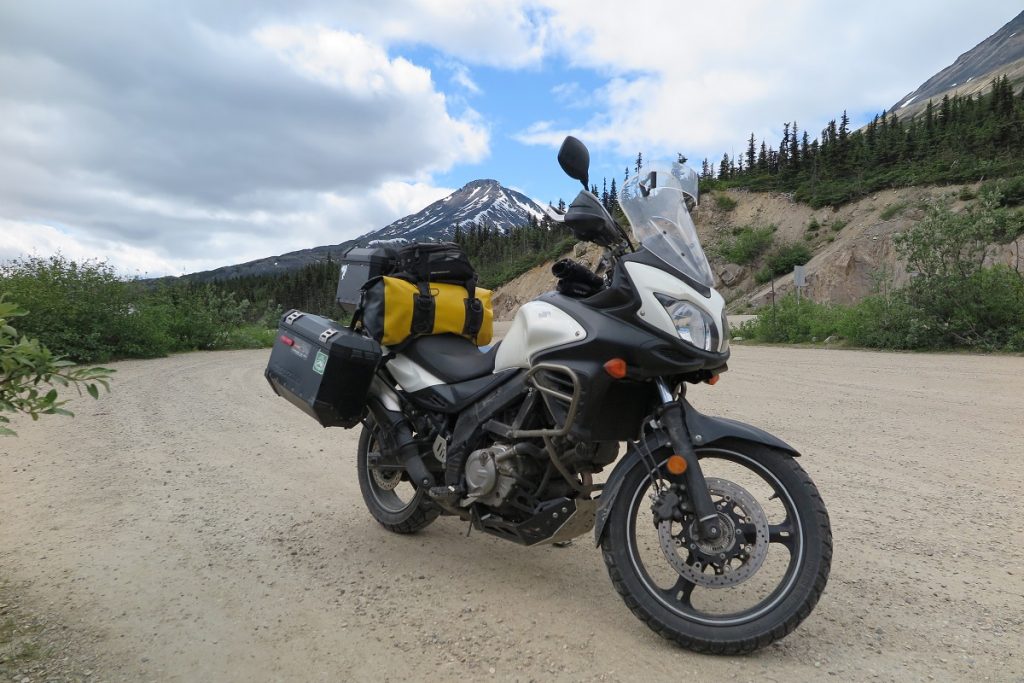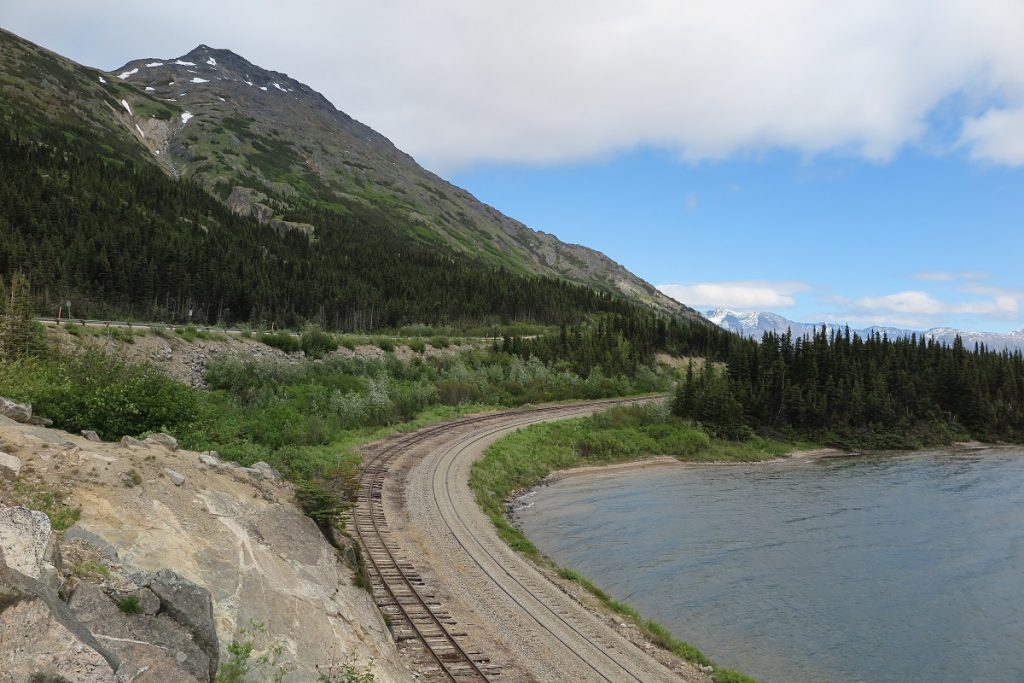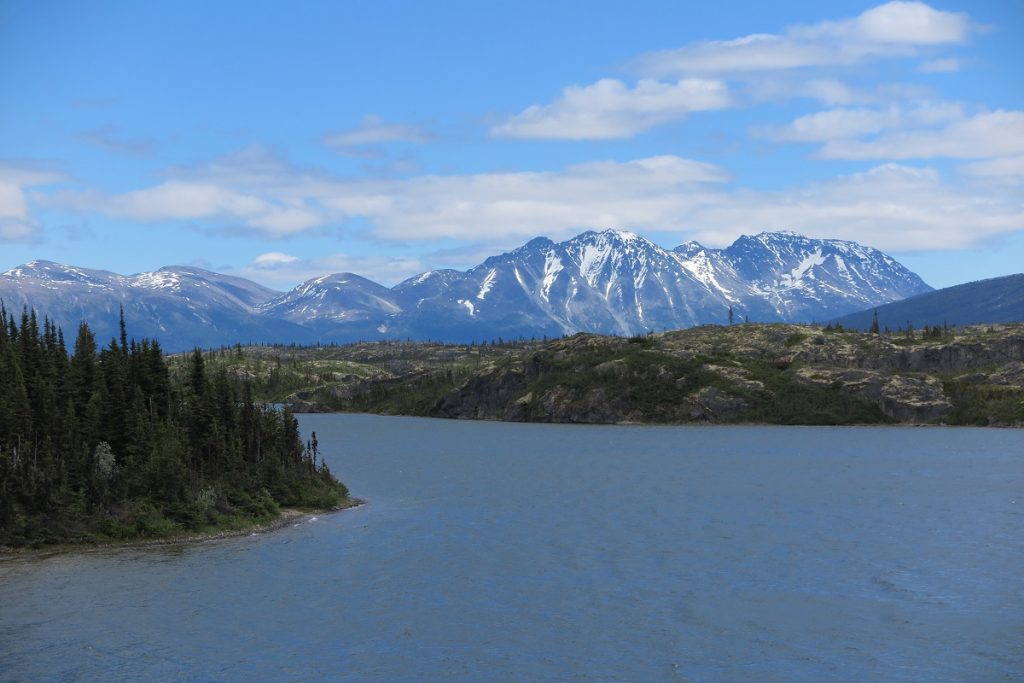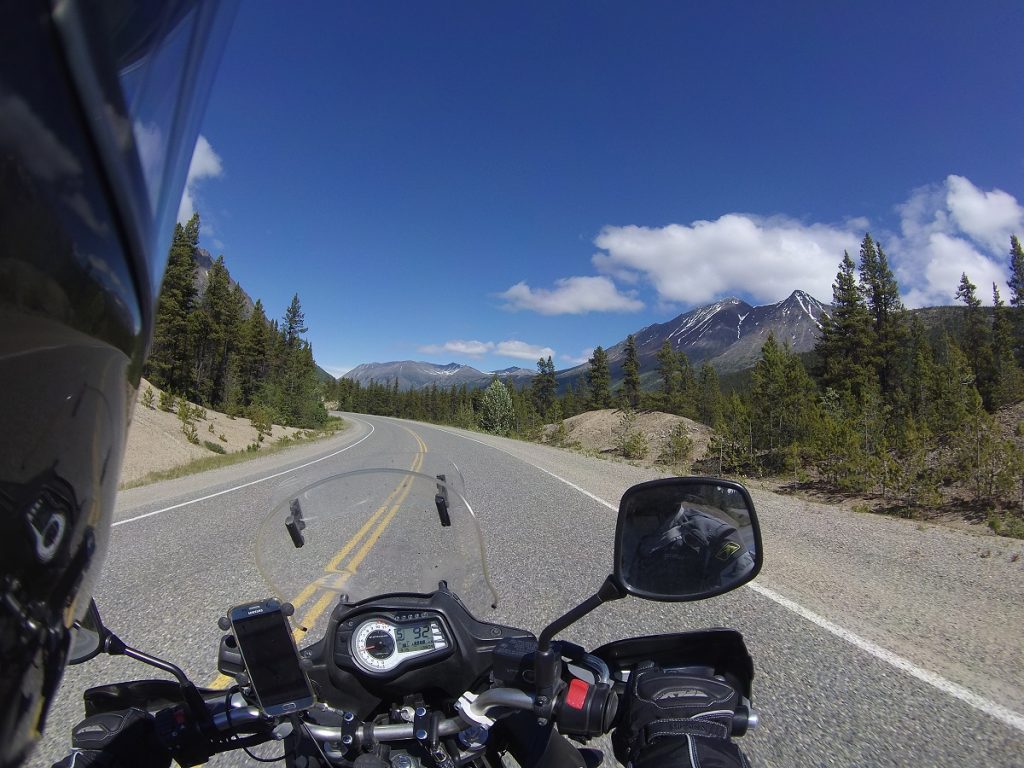 On the way back stopped at Carcross for lunch and rest and more photos,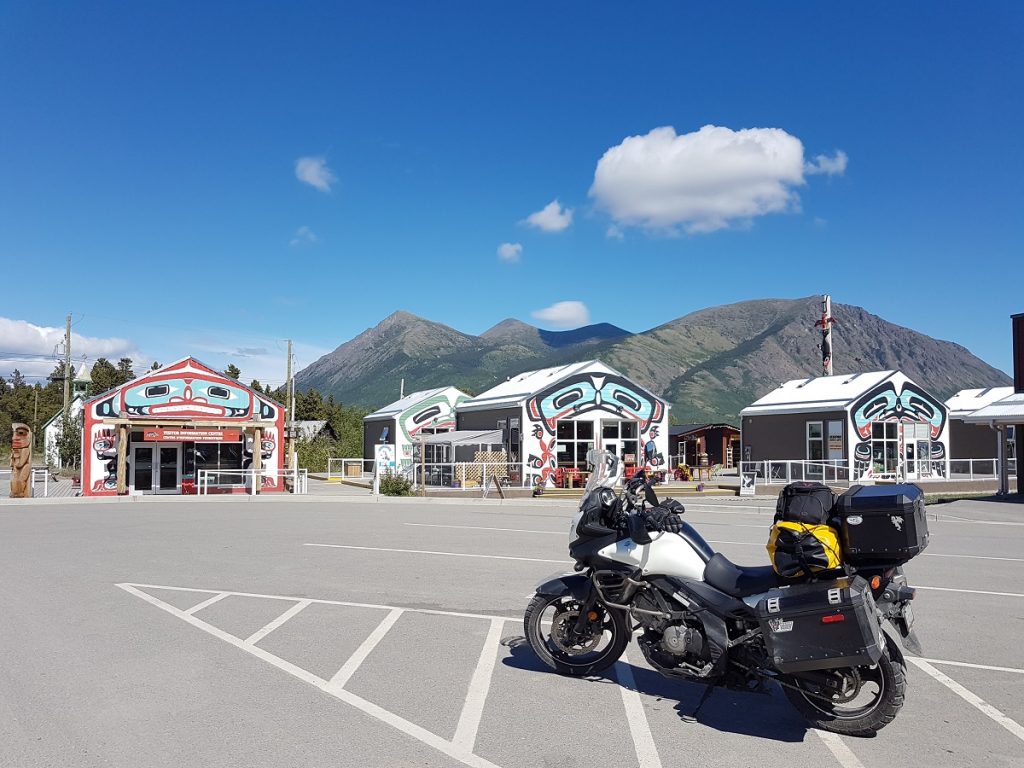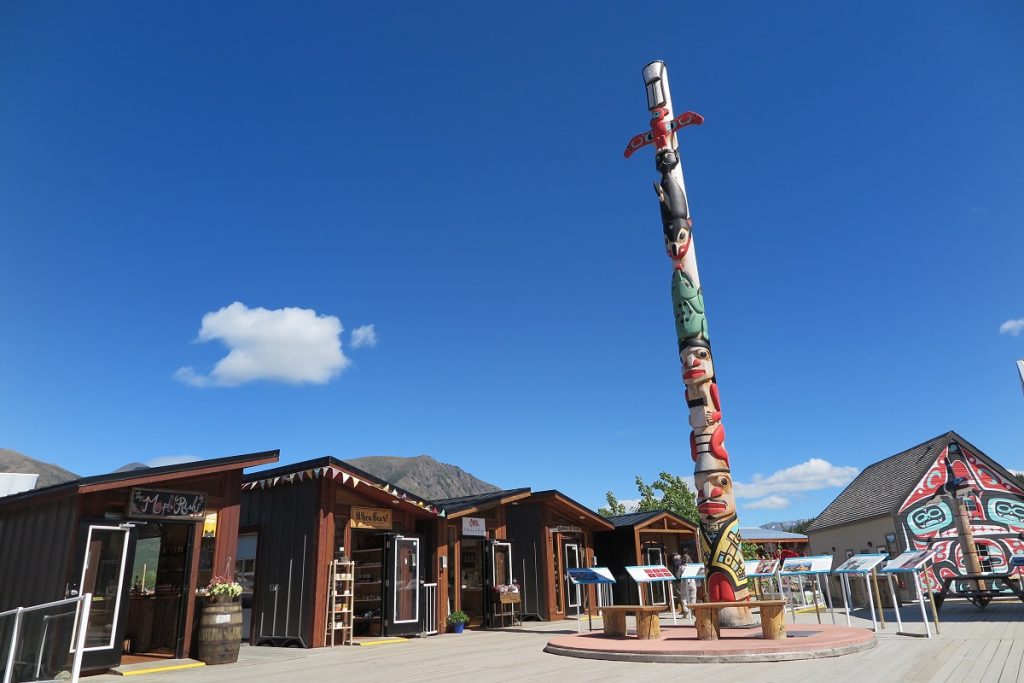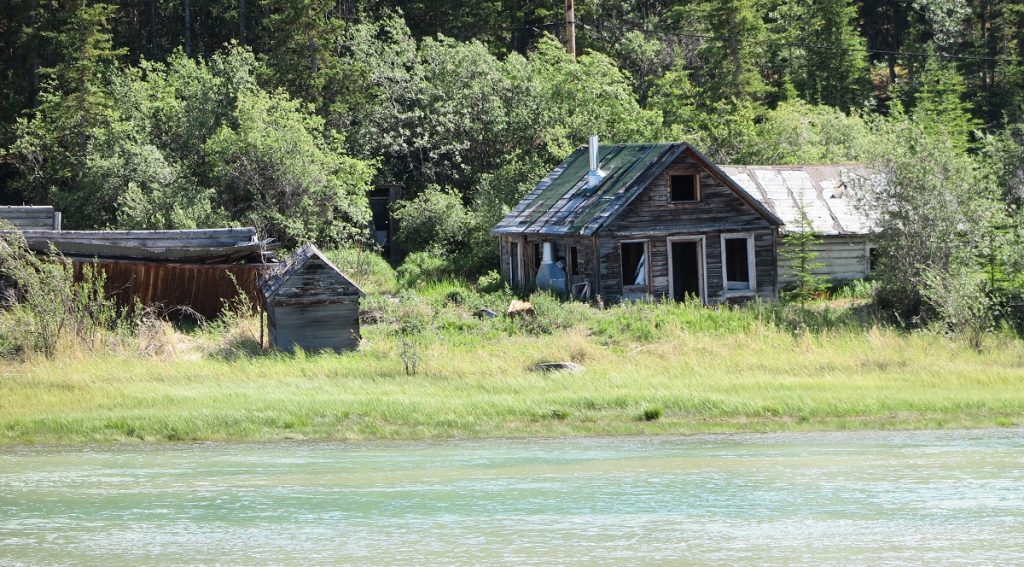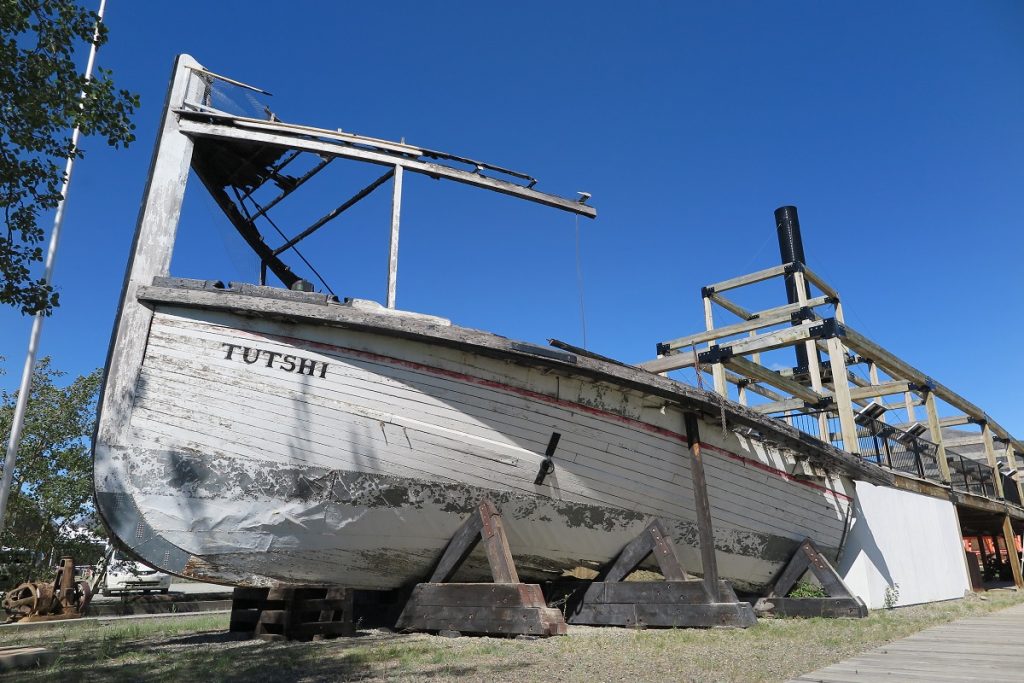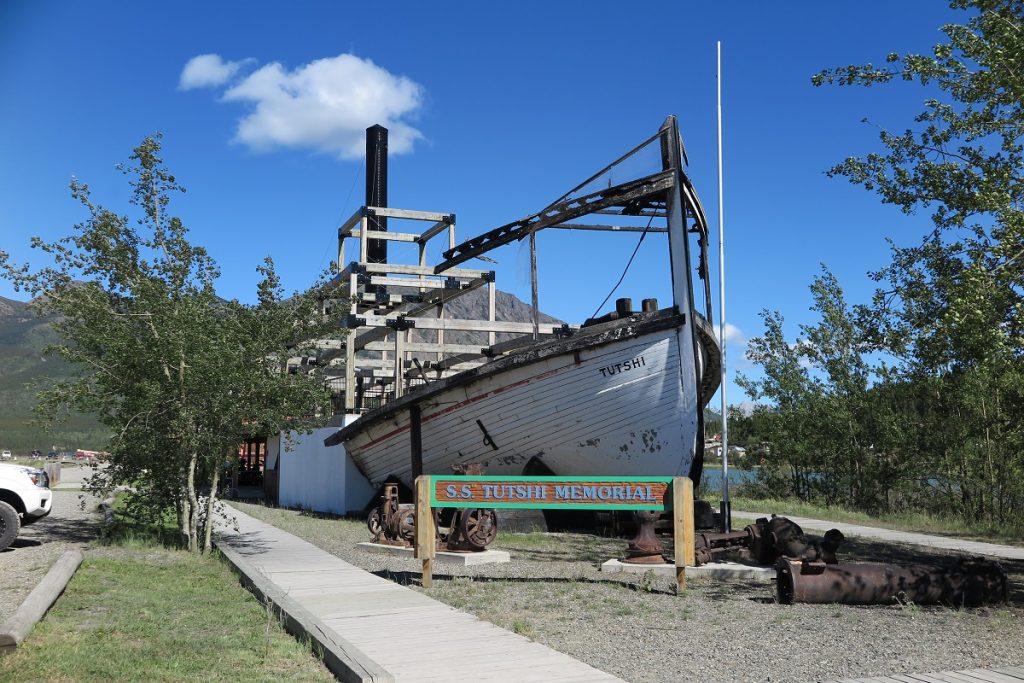 Tonight will be clear weather and cold for camping,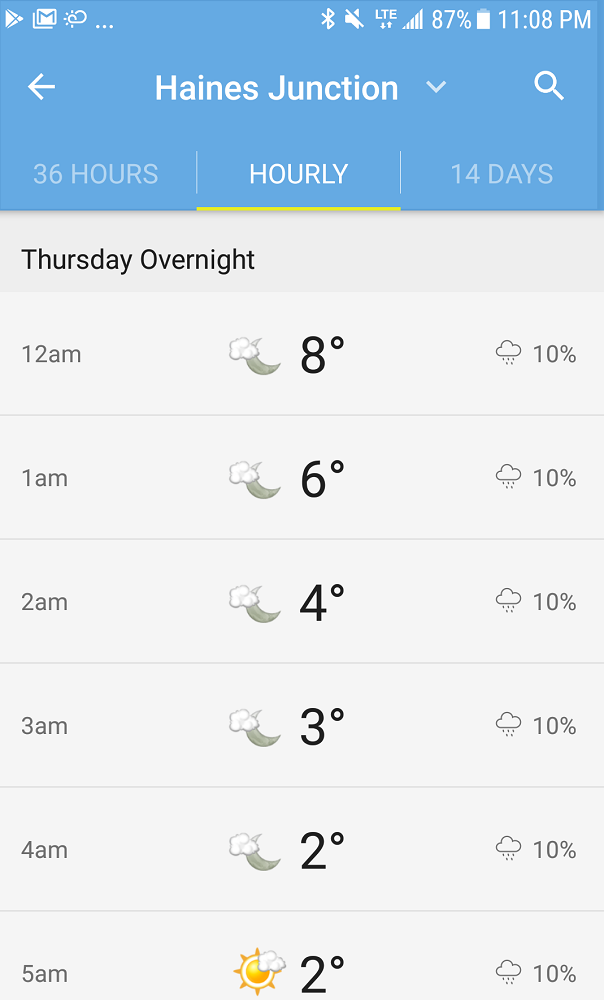 Camping in Pine Lake, Yukon government campground.
In most of Yukon campgrounds, the fee is $12 per camping unit and self-registration. There is free firewood logs and outhouse pit toilet.  if there is water, it is from lake or river and require few minutes of boiling to be safe for use.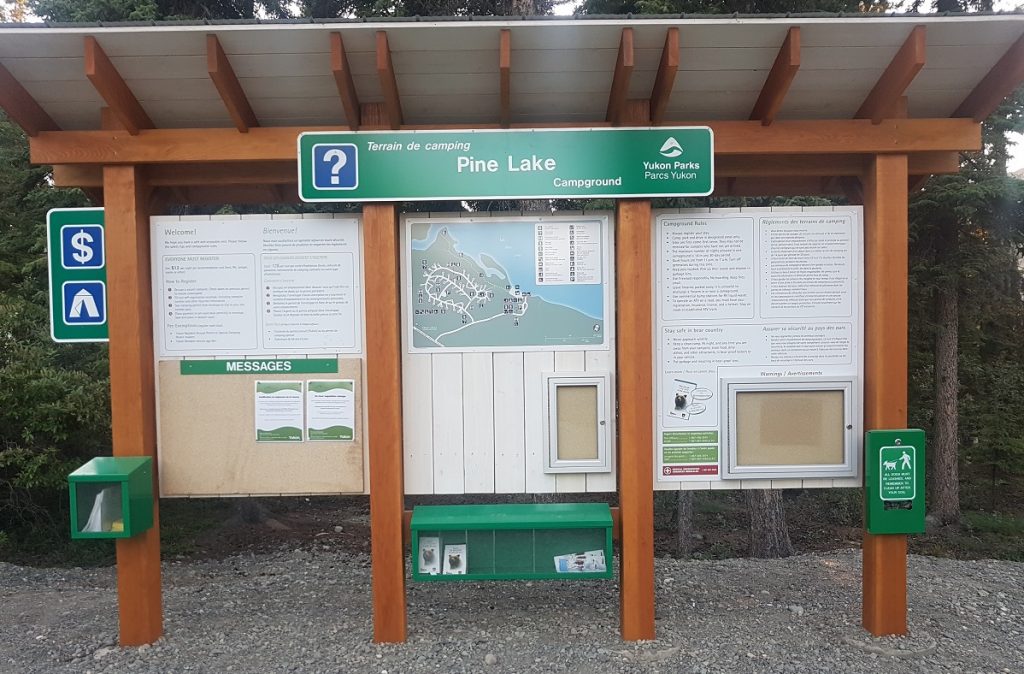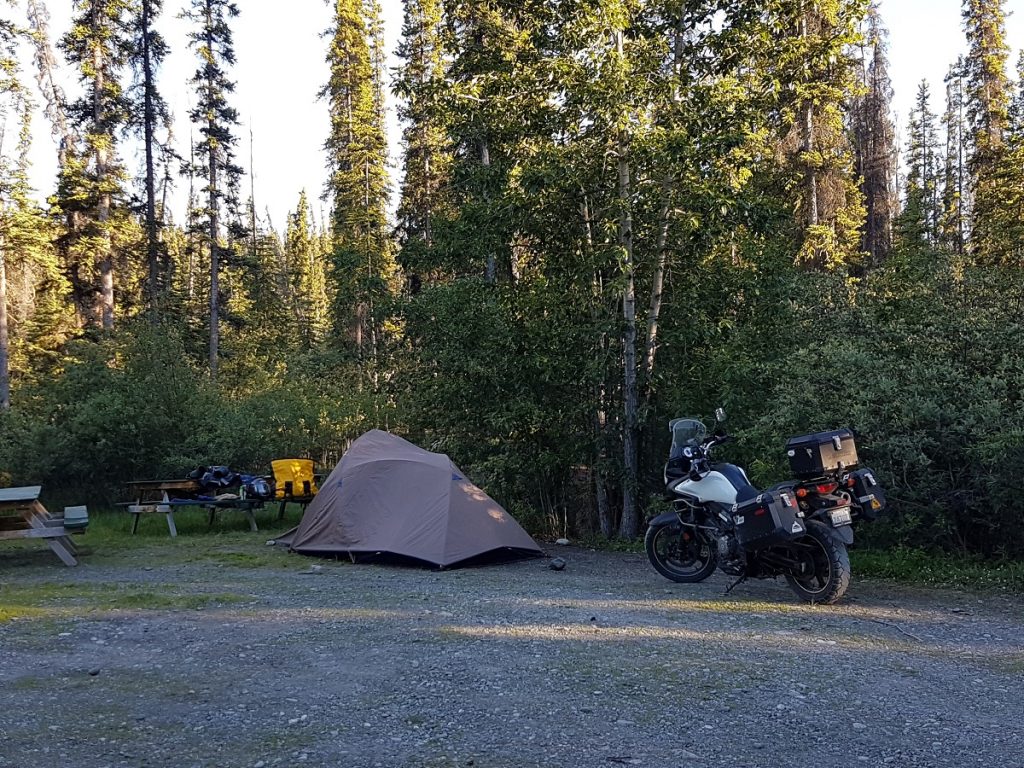 Looking around the park and the lake before sleep,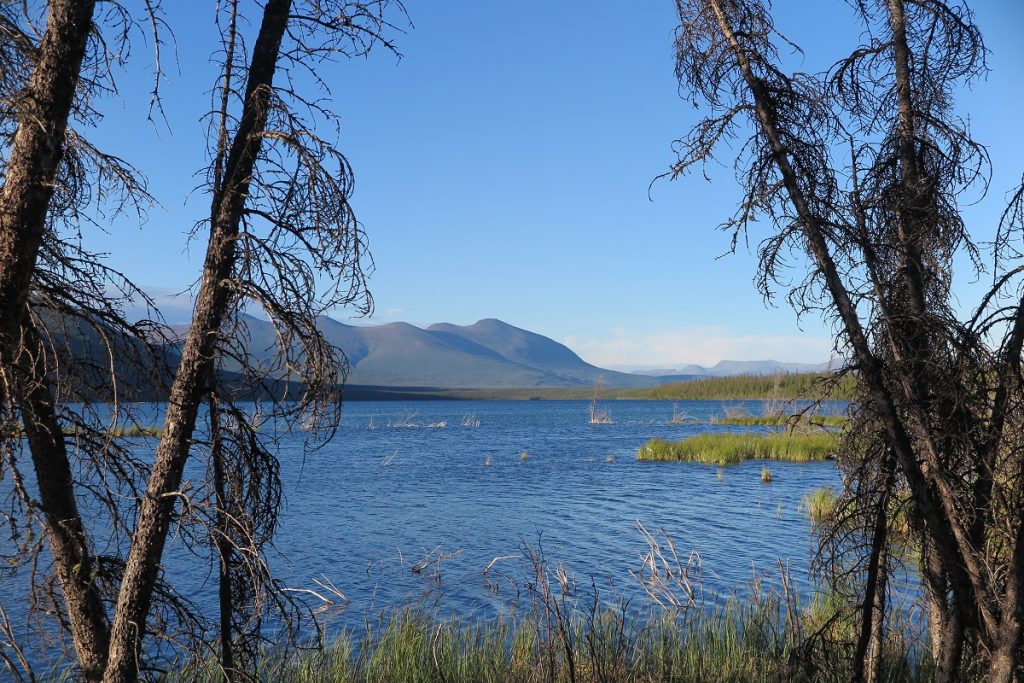 Interesting mix of lumber and branches to build the walk way in this park.