Destination for today is Fairbanks about 500km north.
The weather forecast is a little better but there is chance of rain in Fairbanks in the afternoon, I just have to take my time and stay behind rain.
Right at the beginning, there is road construction and mud! but not from rain.  To avoid dust they add water to the road.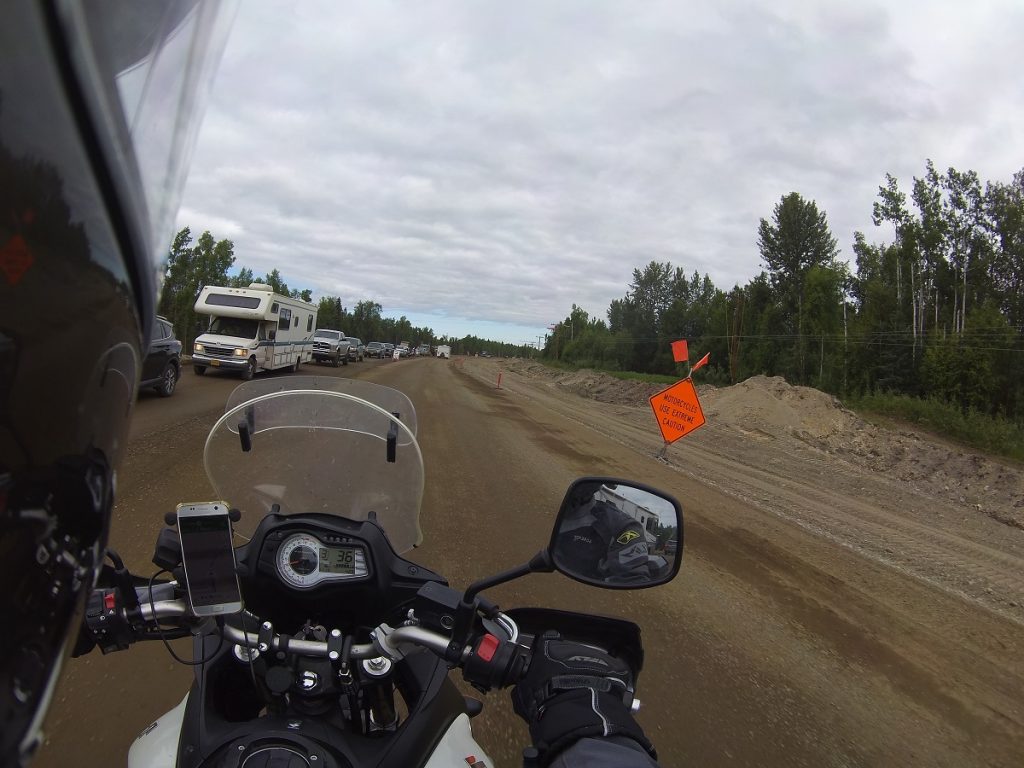 The road goes by Denali national park, very nice view of the mountains through the road.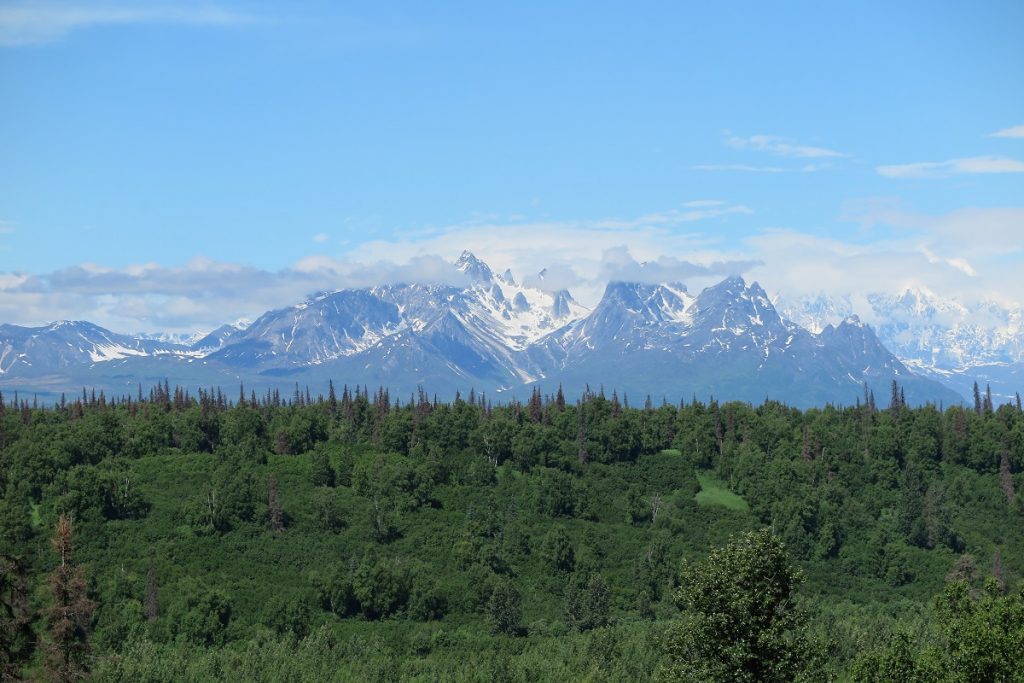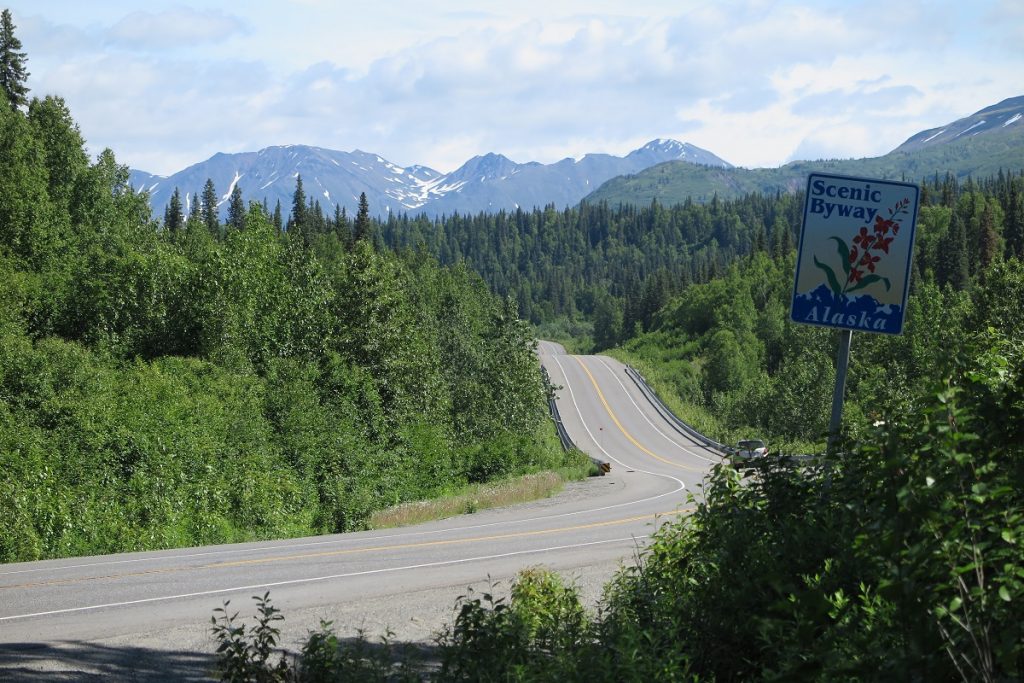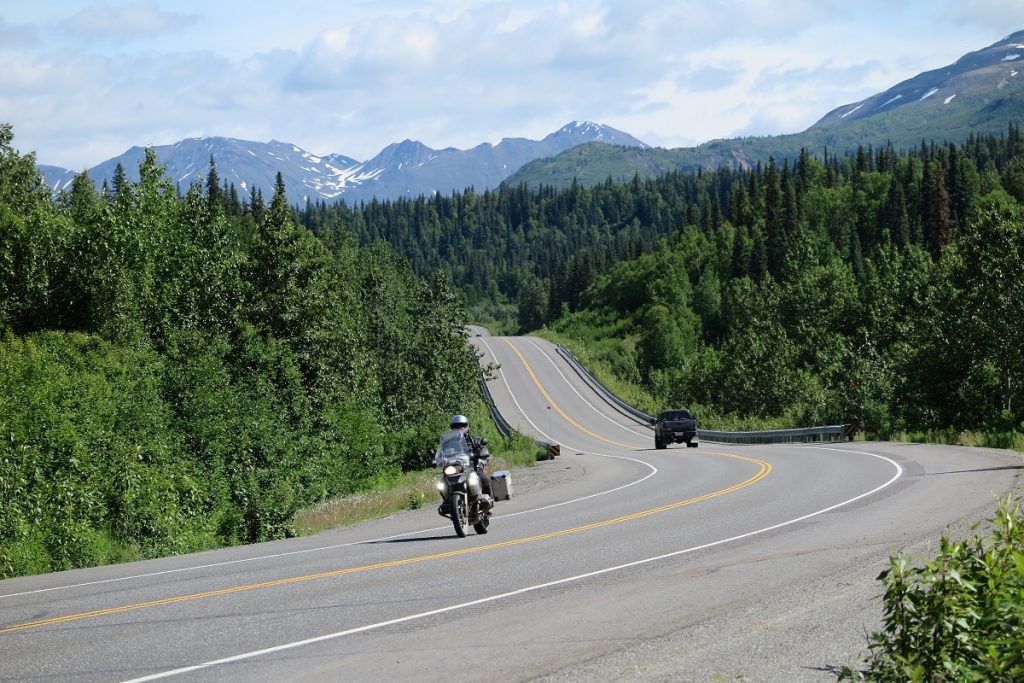 Many tourists always in the stops and viewpoints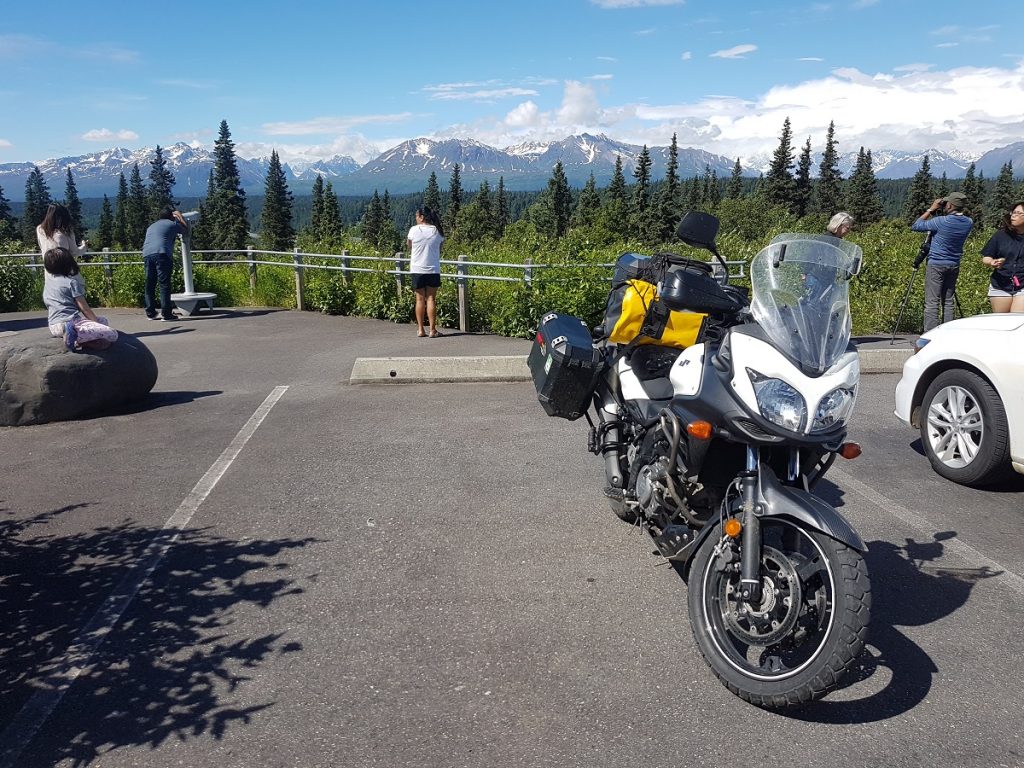 And there is rain some where ahead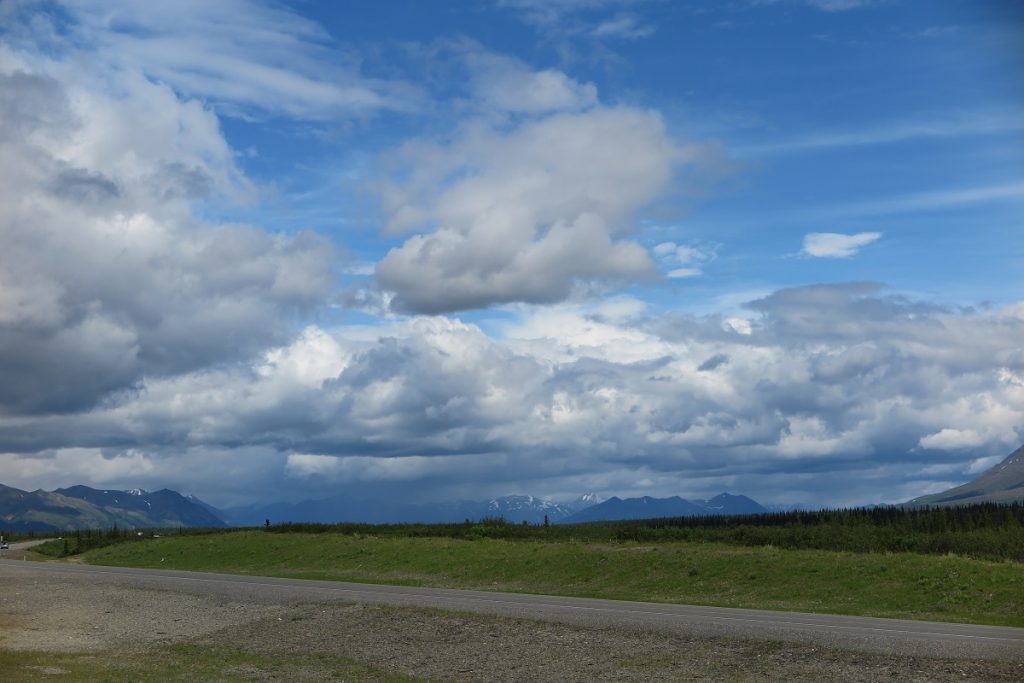 Not many places for food, but whatever is there is usually good.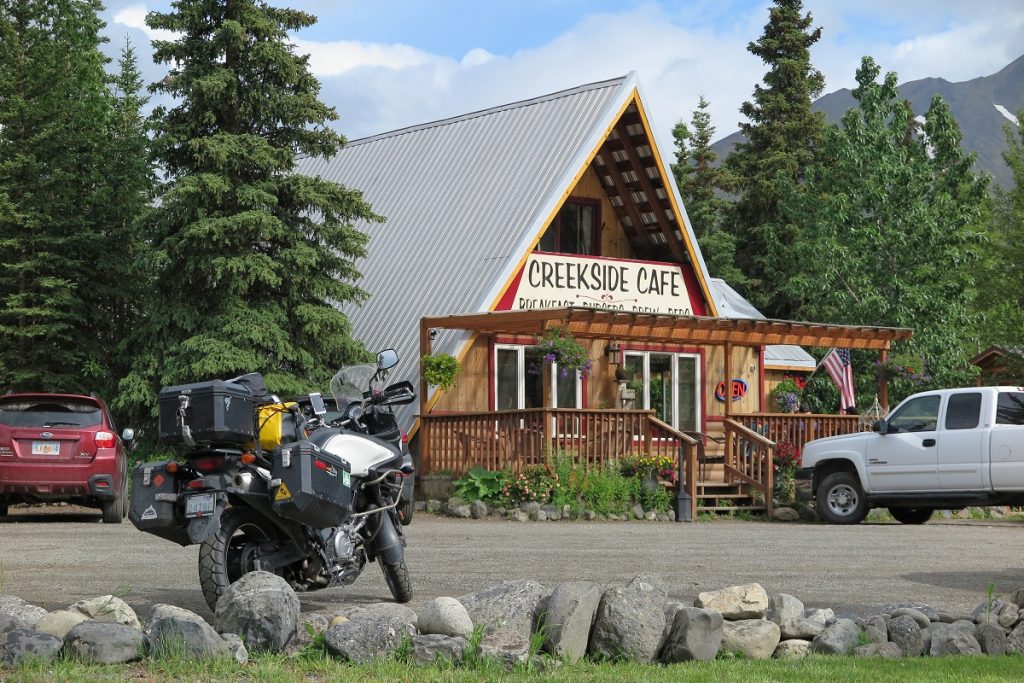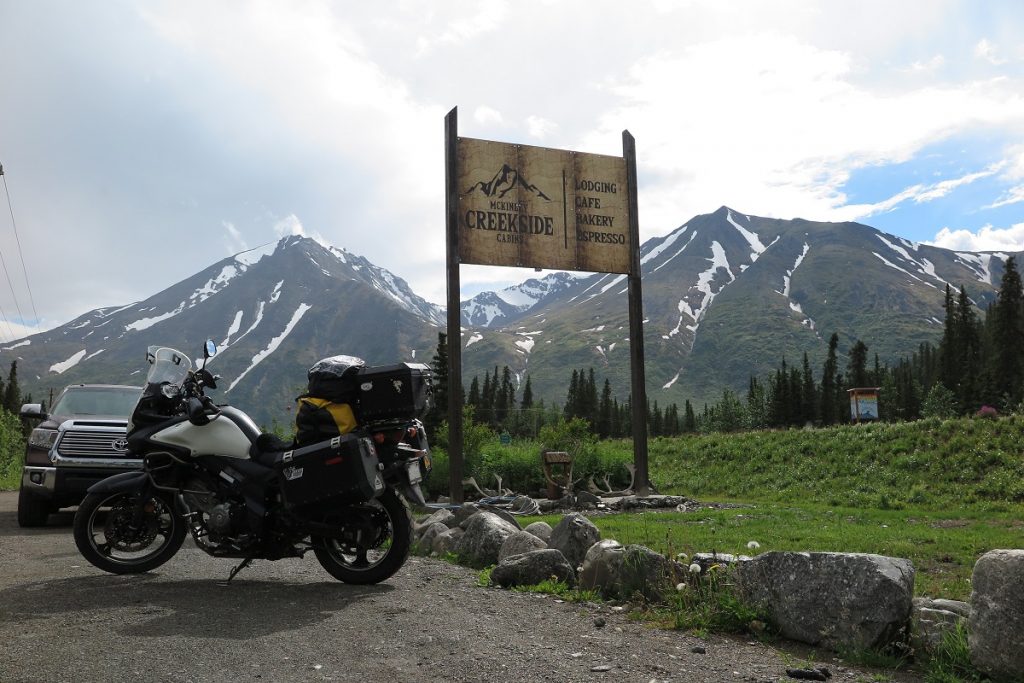 Got to Denali national park.  Took a photo by the sign but when I got to the village it was drizzling rain, so I just continued going and didn't stop for photos, which later I regretted it as it was nice place for walking around.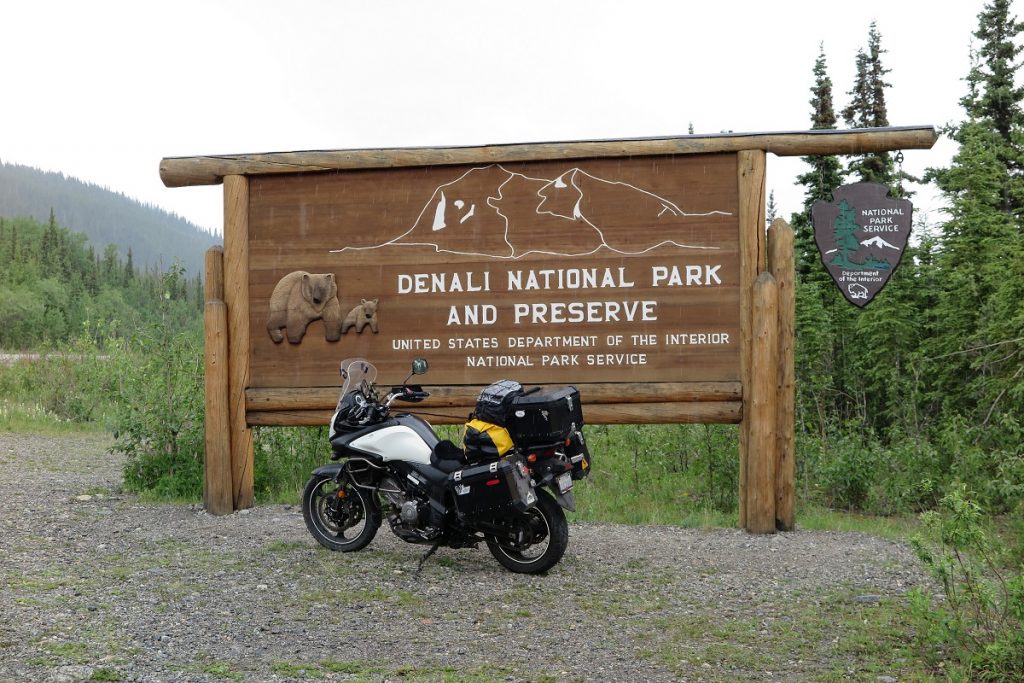 Found a rest area that had picnic area that seem to be a good spot for free camping and very tempting as I could see the rain in the distance,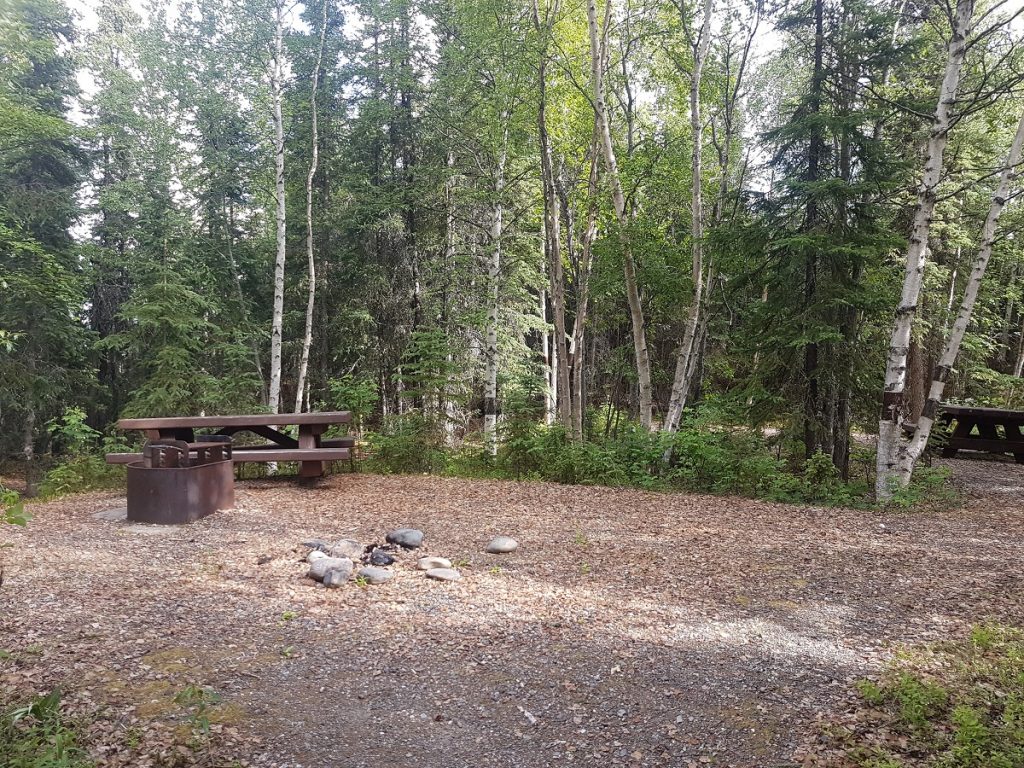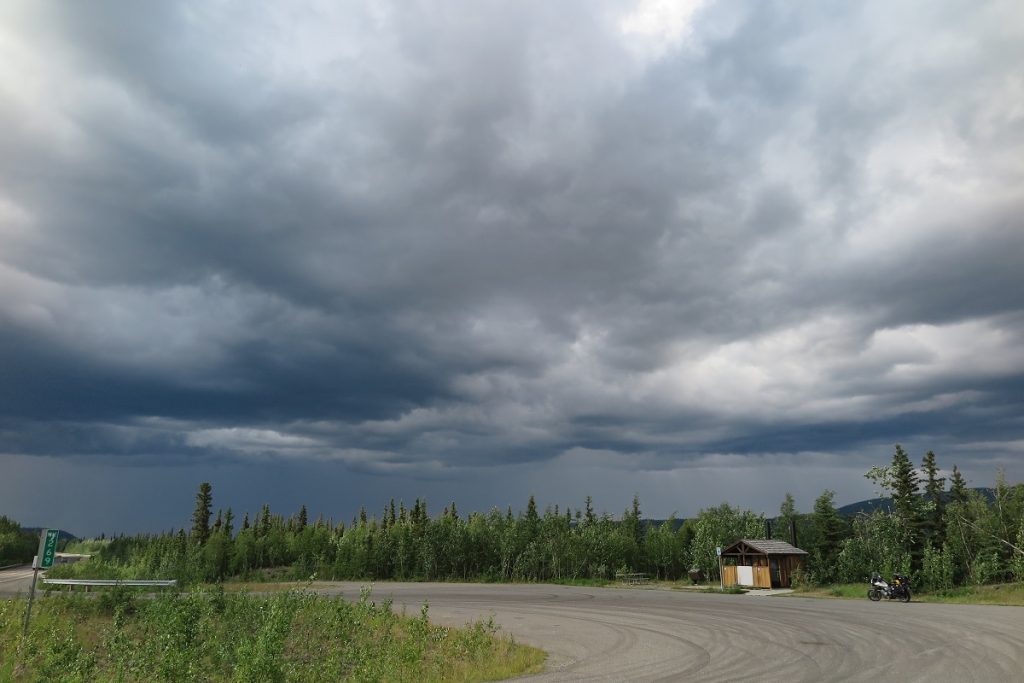 I was a bit worry for bears since I was alone, and I wanted to be in Fairbanks to be closer to Dalton highway for tomorrow, so continued.
In Fairbanks, there is Student residence of University of Alaksa Fairbanks.  Since there are not many students in summer and it is tourist season, the residence is also available for travelers too.
In Fairbanks and just few minutes before I get to the to university residence I went through a heavy rain and got soaked 🙁 no photo though.
The residence is very good, private room, with clean shower in every floor and free laundry.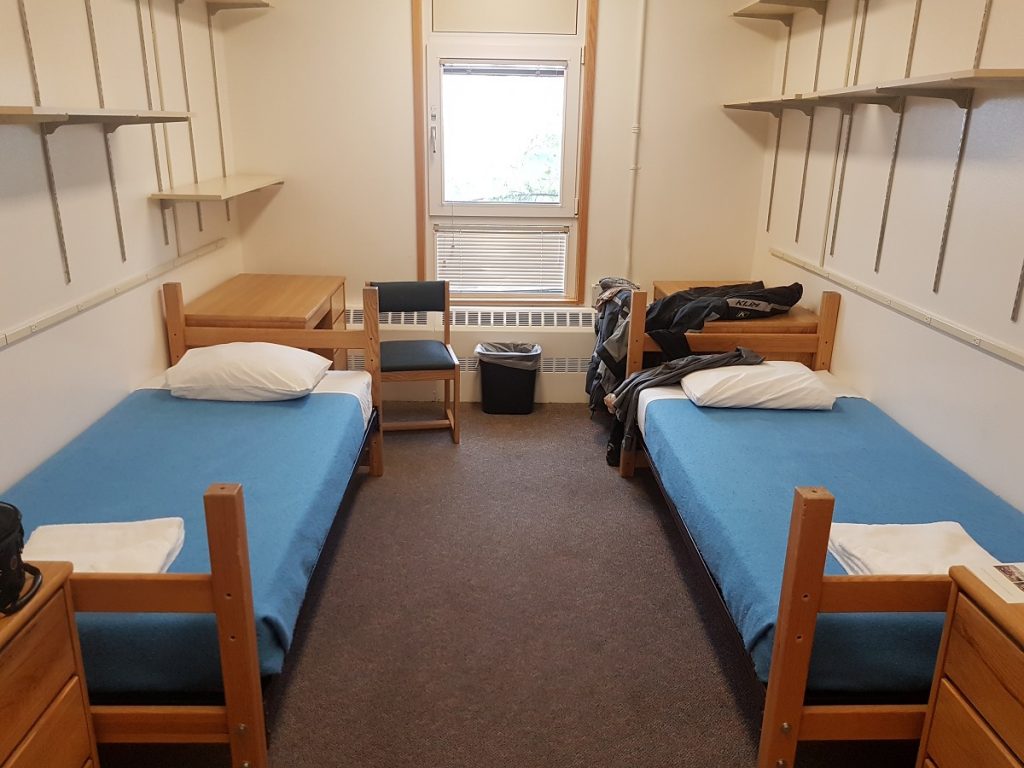 Here there is always sun in the sky in the summer, so all the windows have very thick blinds to make the room dark at night, otherwise there is always light.