James Dalton Highway aka the haul road, is 666km/414mile isolated road of dirt, gravel, pot holes and occasional pavement.  starting north of Fairbanks, crosses arctic circle and ends at deadhorse by arctic ocean.  It is one of the popular destinations for adventure riders.
I was told, the condition of the road up to arctic circle is ok, so I decided to give it a try.
But first it's time for some maintenance and oil change.  I heard from other riders that at Walmart in Fairbanks you can borrow an oil pan to do your oil change, so I went.  For the first time, I did my oil change for free on the road! using my custom made funnel to avoid mess in the skid plate and under the bike.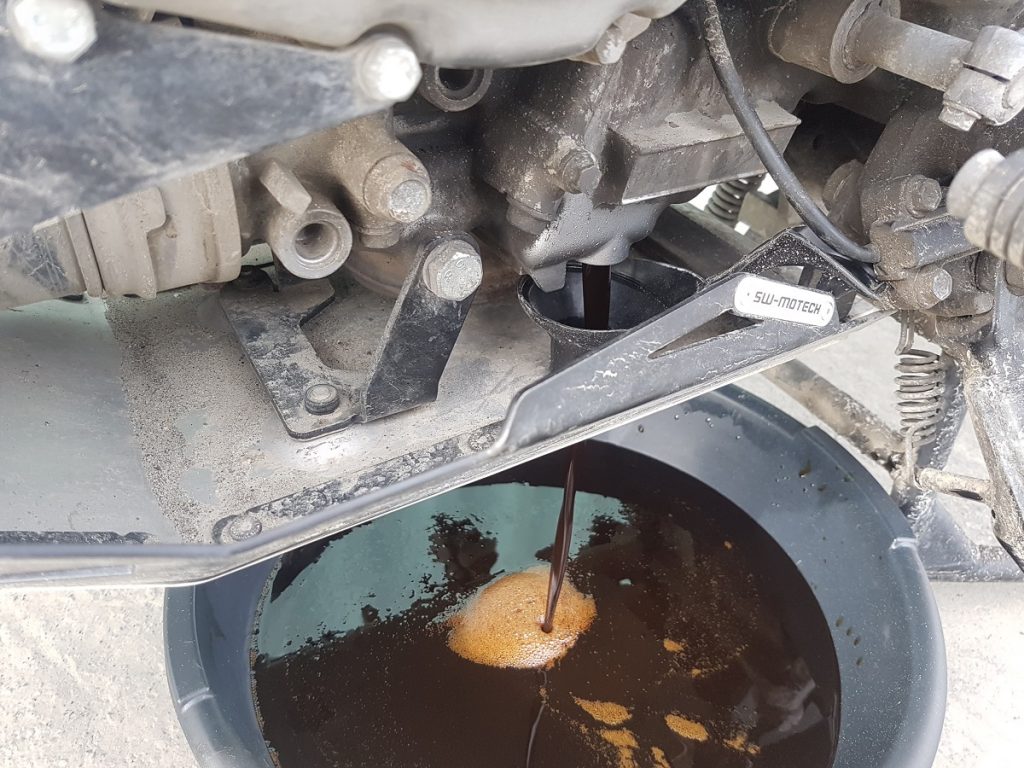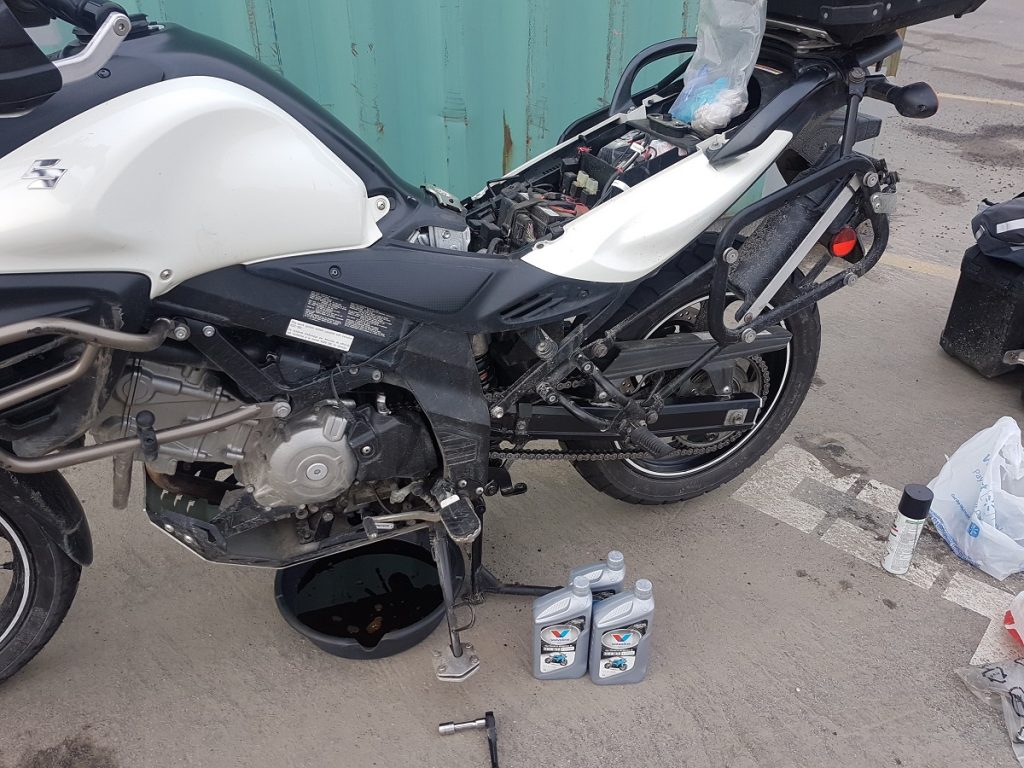 Then I went for rear tire change to Dan Armstrong which does motorcycle service from his garage at home 24/7, so I would have a better tire for the dirt and gravel road ahead.   But Dan assured me that my tire is just fine to go to arctic circle and back and I can change it after, so I went.
130km later, the Dalton Highway starts and like every other motorcyclist I need a photo with the famous sign.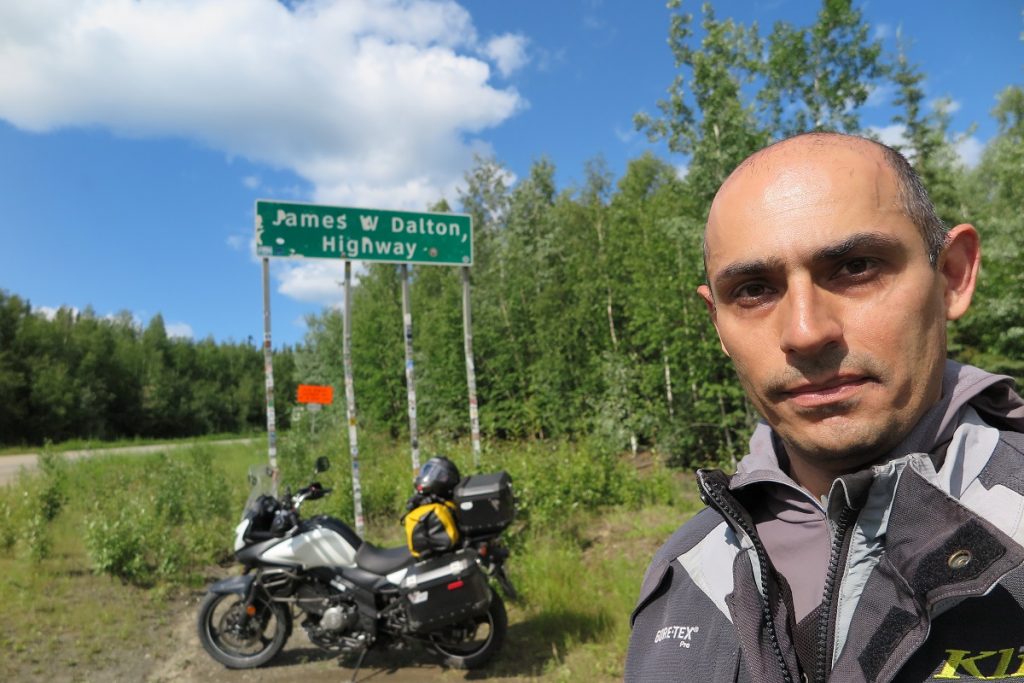 Just few kilometers further, a nicer new sign with better access.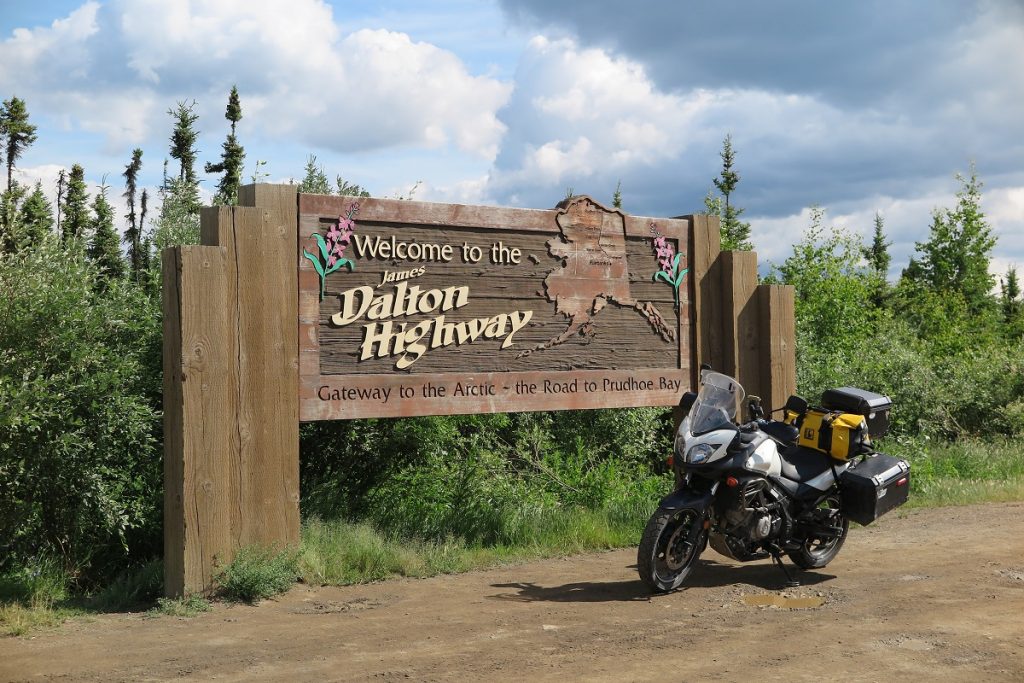 It's a long and lonely road with occasional truckers, motorcyclists and sometimes RVs passing by.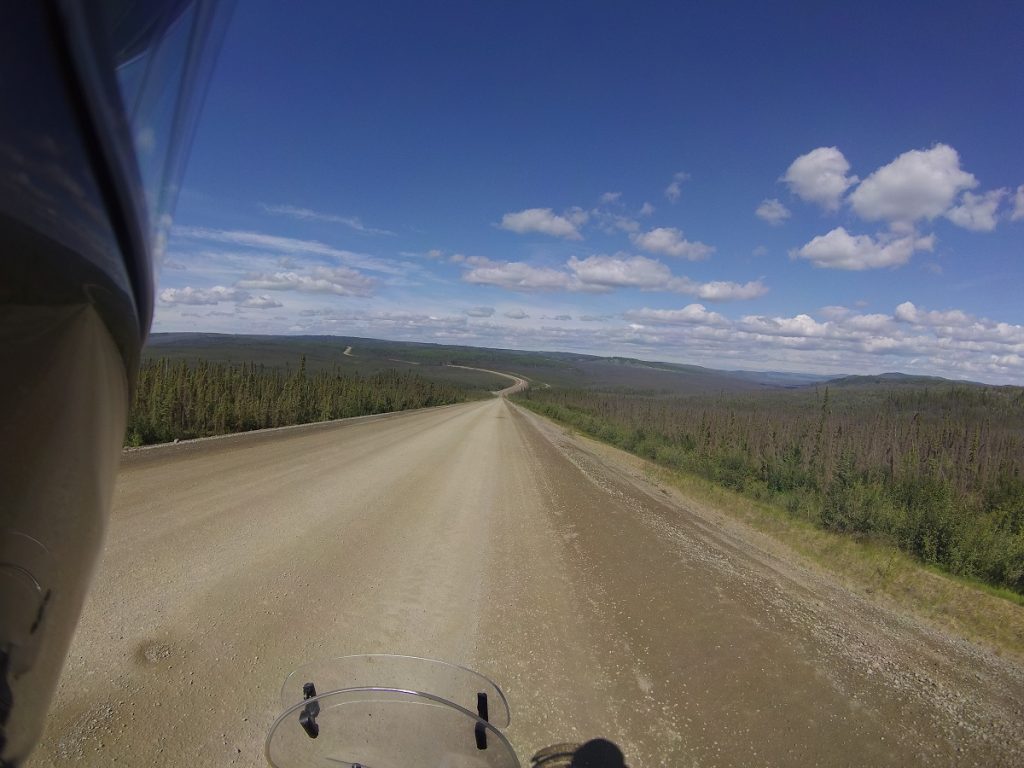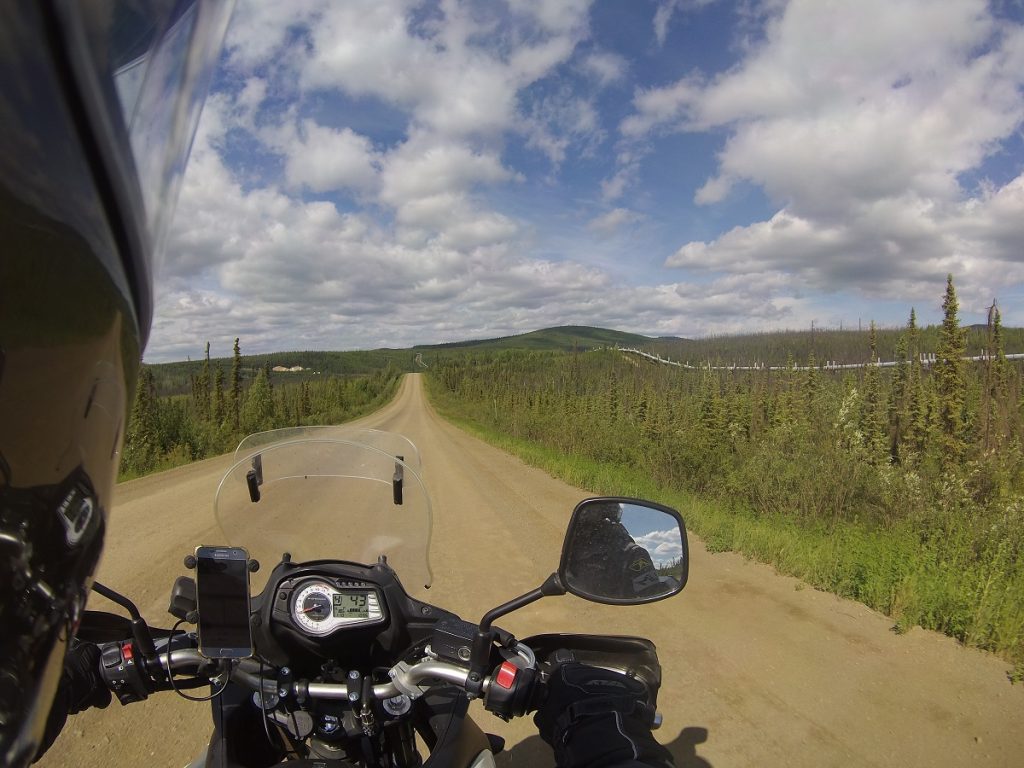 The road crosses Yukon River.  In 1974 a bridge was built over the river to replace furry crossing.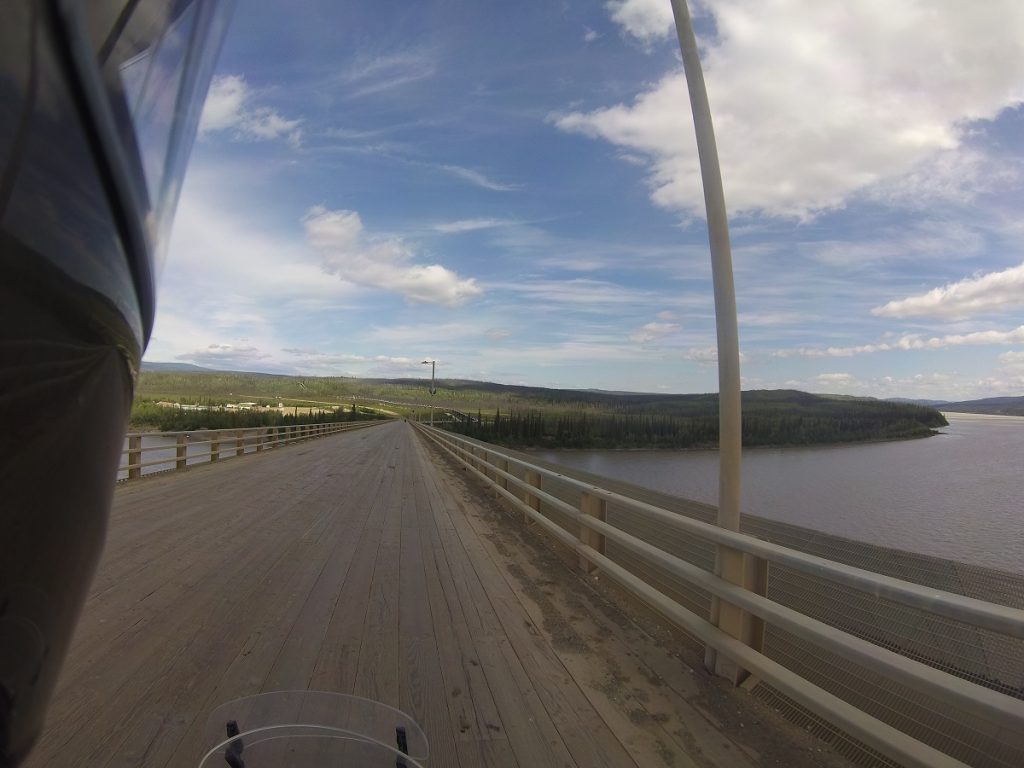 Right after the bridge, there is the first camp and gas station.  You have to leave the payment or id card inside first, then put gas, take a picture from gas pump with your cellphone and take it inside to show the amount to pay, and gas is not cheap here considering a big oil pipeline carrying a lot of crude oil is just few hundred meters away.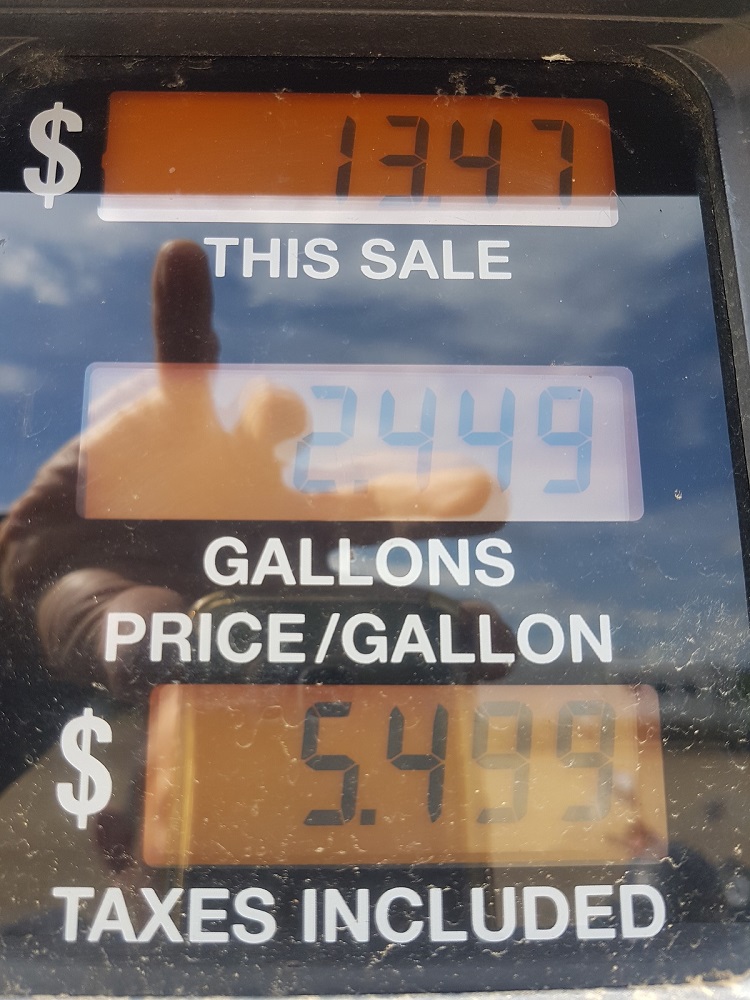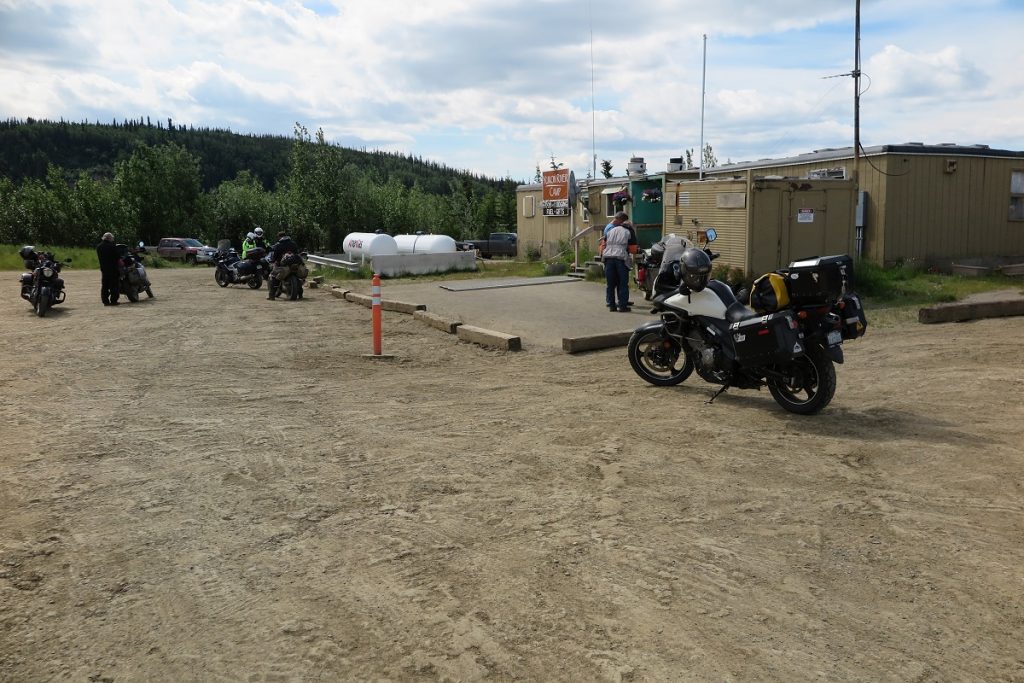 After chatting with other riders and a little rest, back on the road.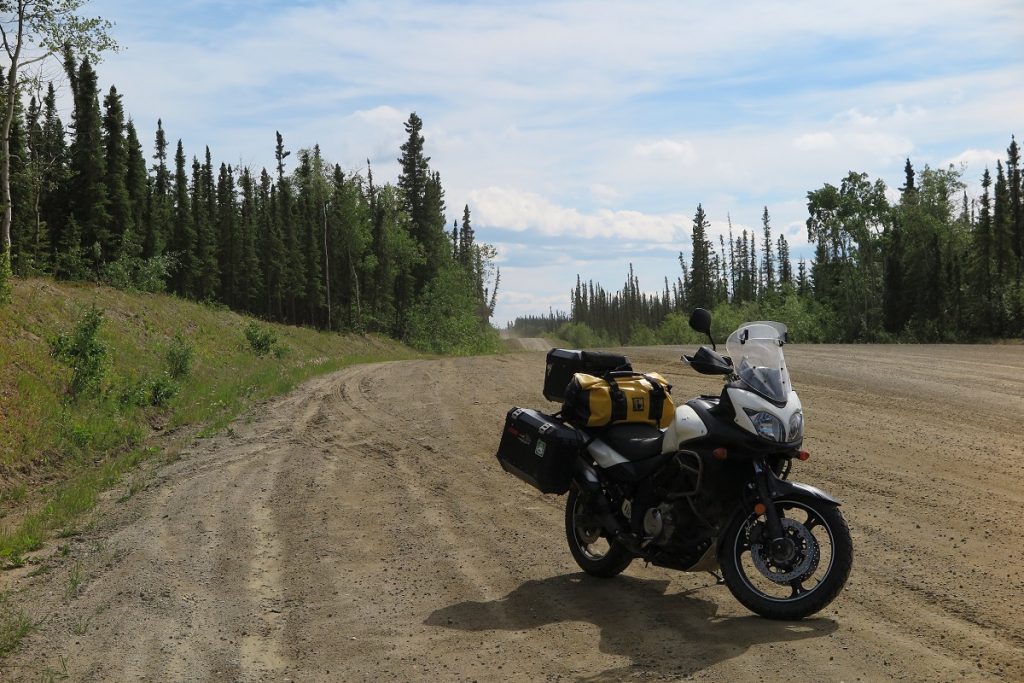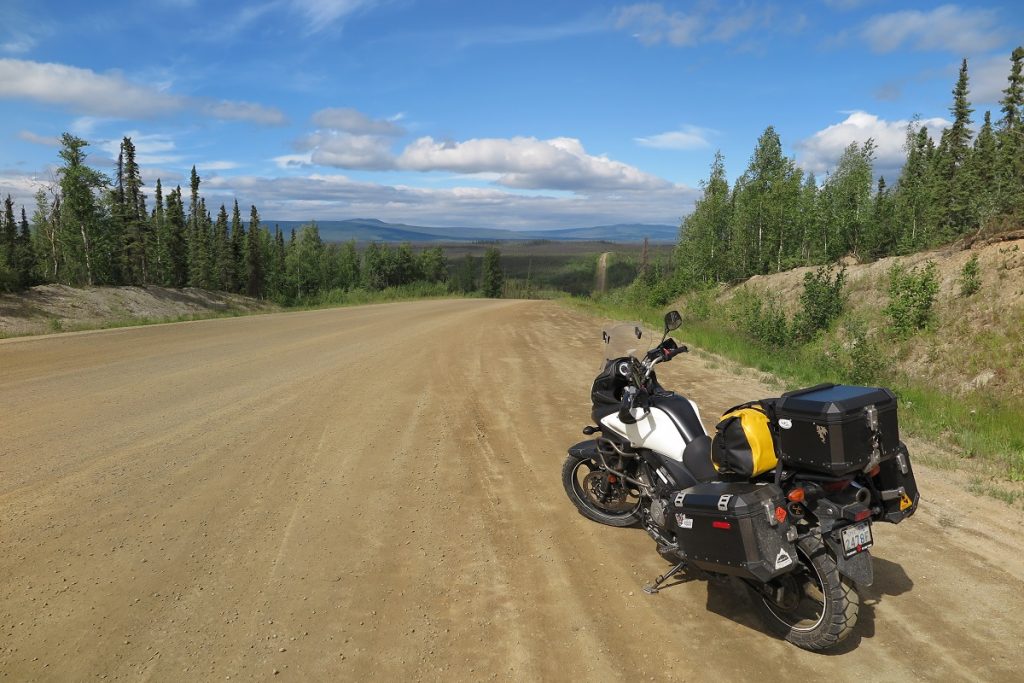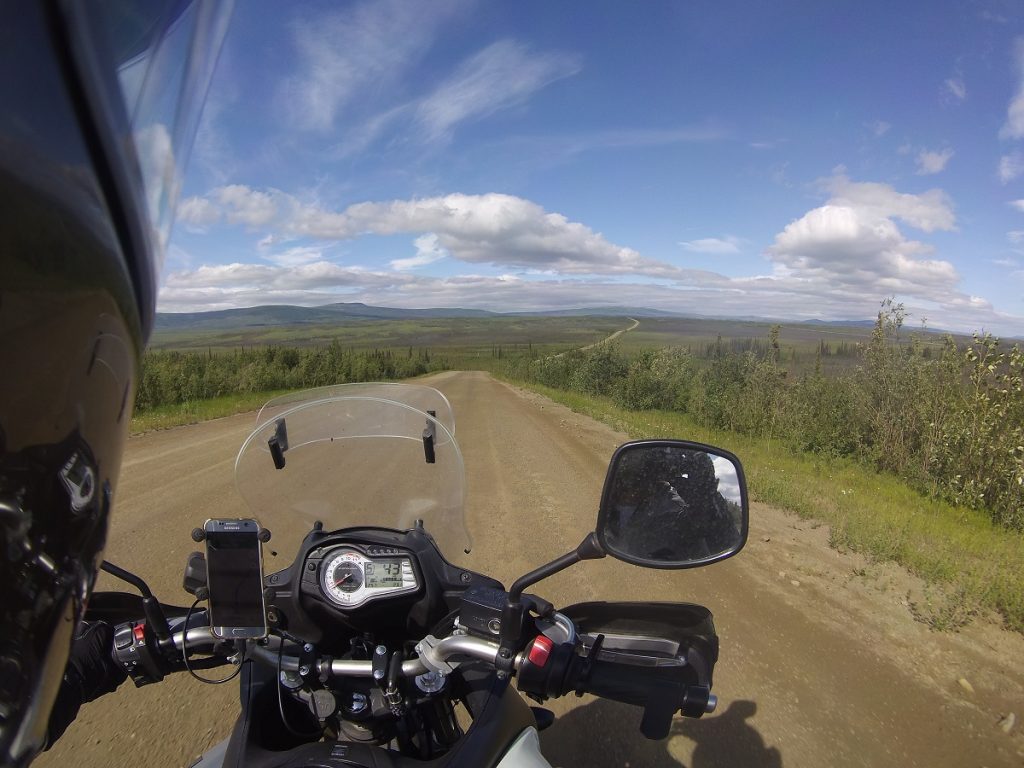 Seems they ran out of name for this creek! "No Name Creek"
The oil pipeline continues beside the road and is the only company along the road.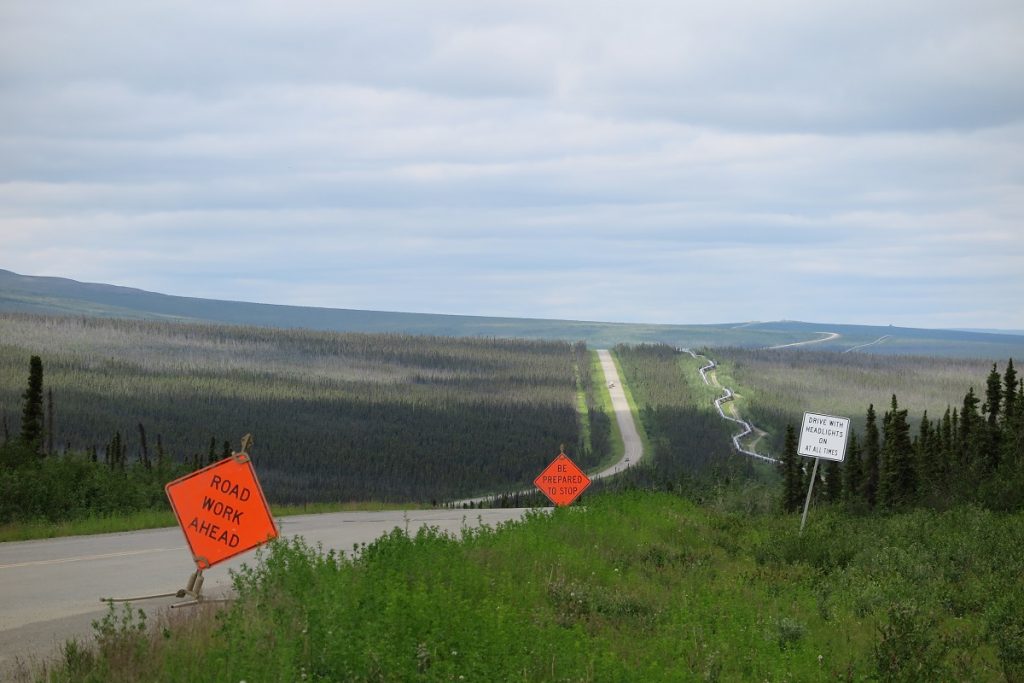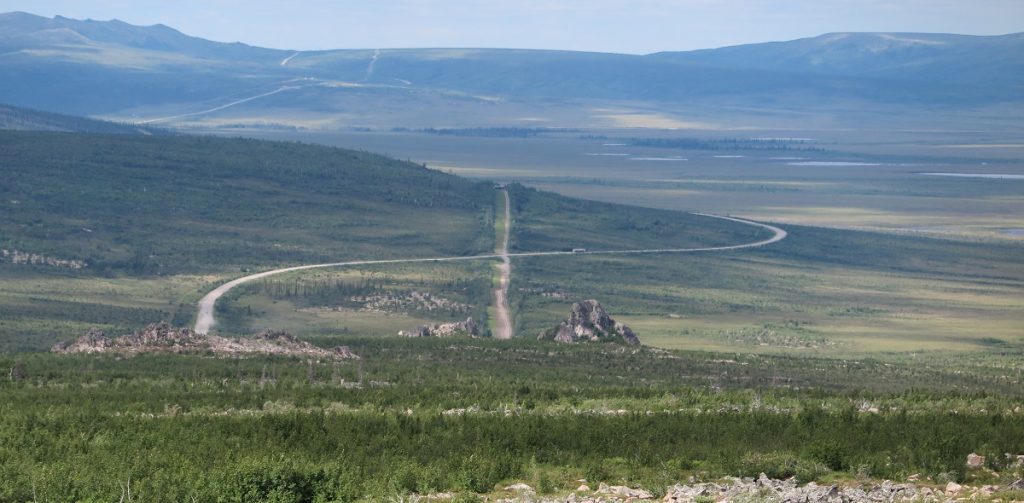 Sometimes passing other motorcyclists.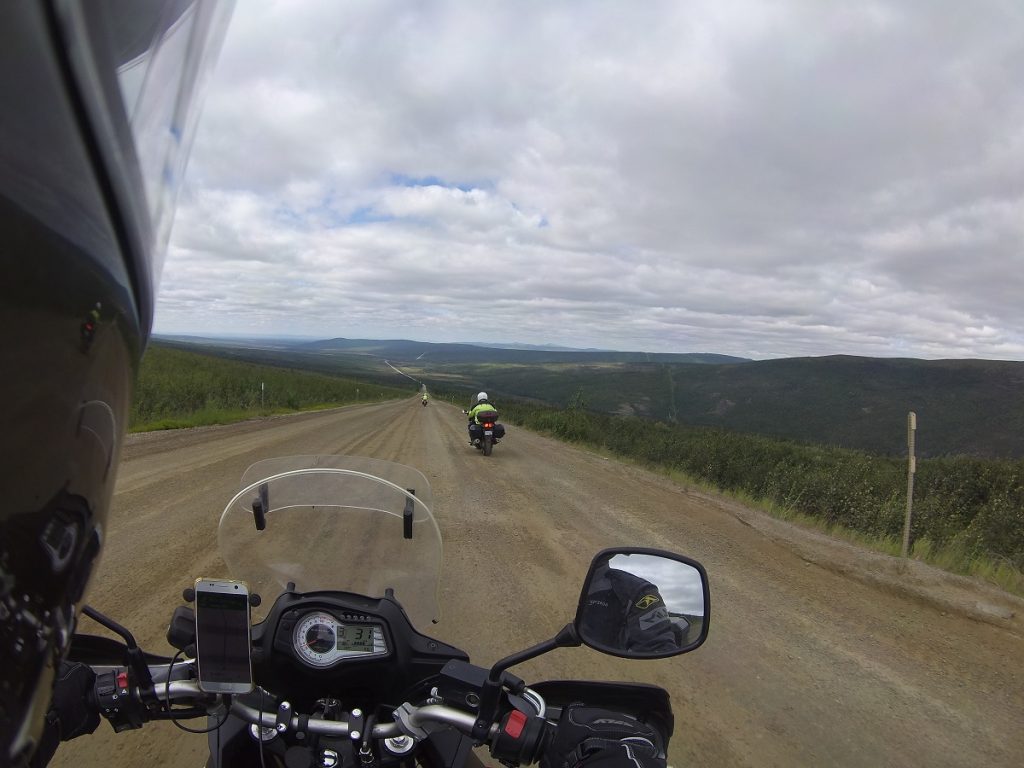 And finally at the Arctic Circle.
This was a big accomplishment for me and one challenge off the bucket list.  But I had to wait a long time for a group of tourists that came with a tour to finish taking photos with the sign until my turn.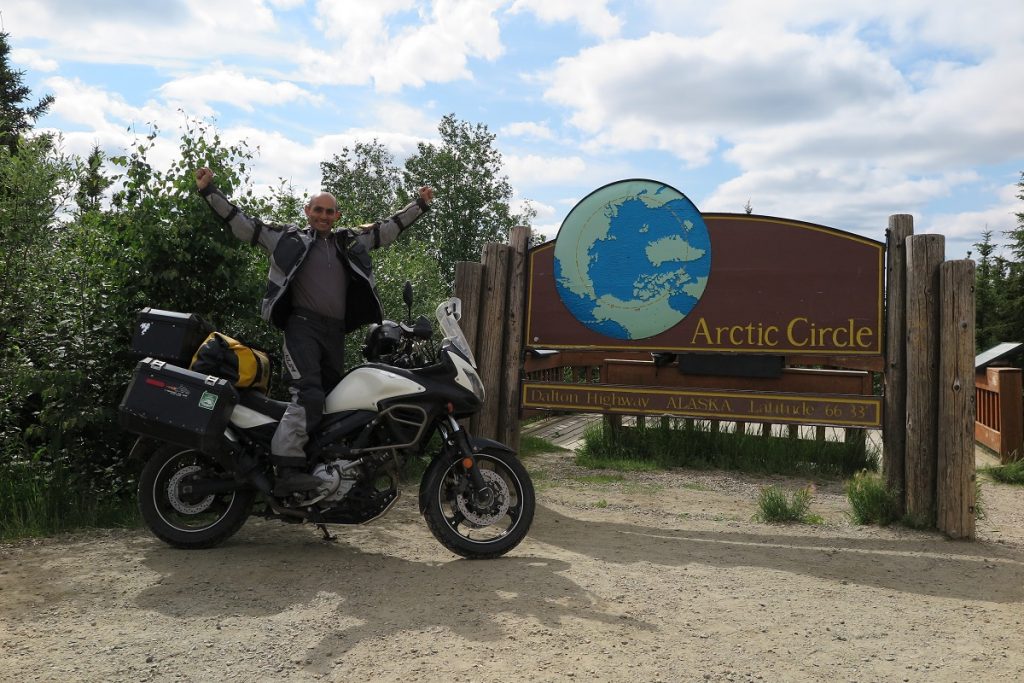 100km further north is the Coldfoot, so I go a bit further north.
In Coldfoot you are allowed to camp for free on this grass area and since the weather is good, I stay here for the night, well, it's called night but there is no difference with a bright day!
In Coldfoot there is gas station, restaurant and a very expensive accommodation.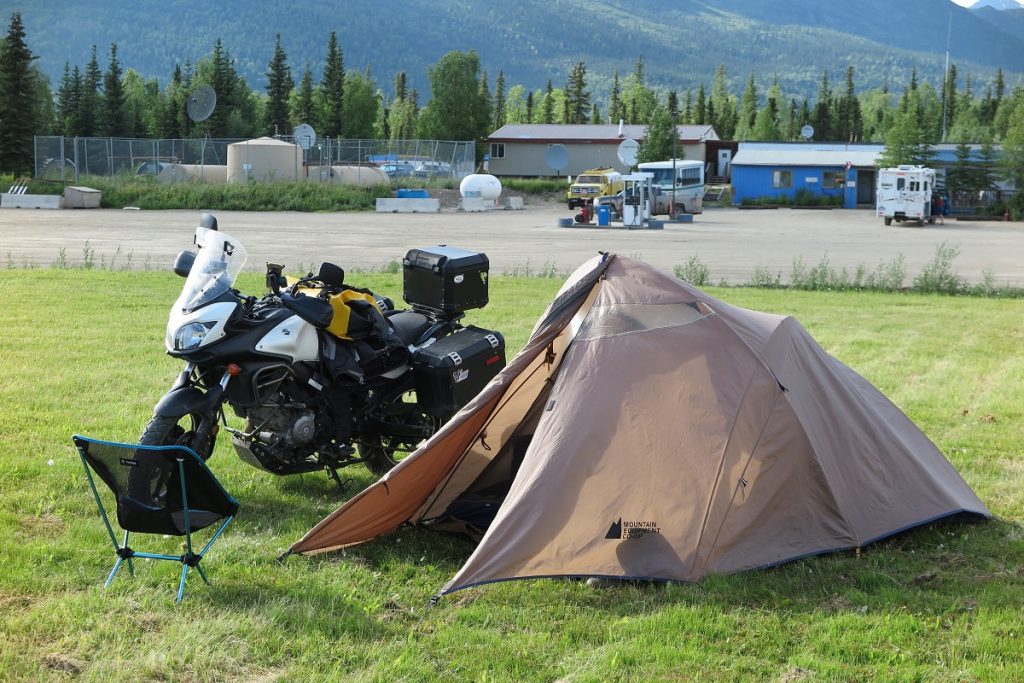 There are few other motorcyclists camping here as well. They are coming back from the end of Dalton highway, Deadhorse.  They were not very lucky with the weather and had to ride in wet and muddy road.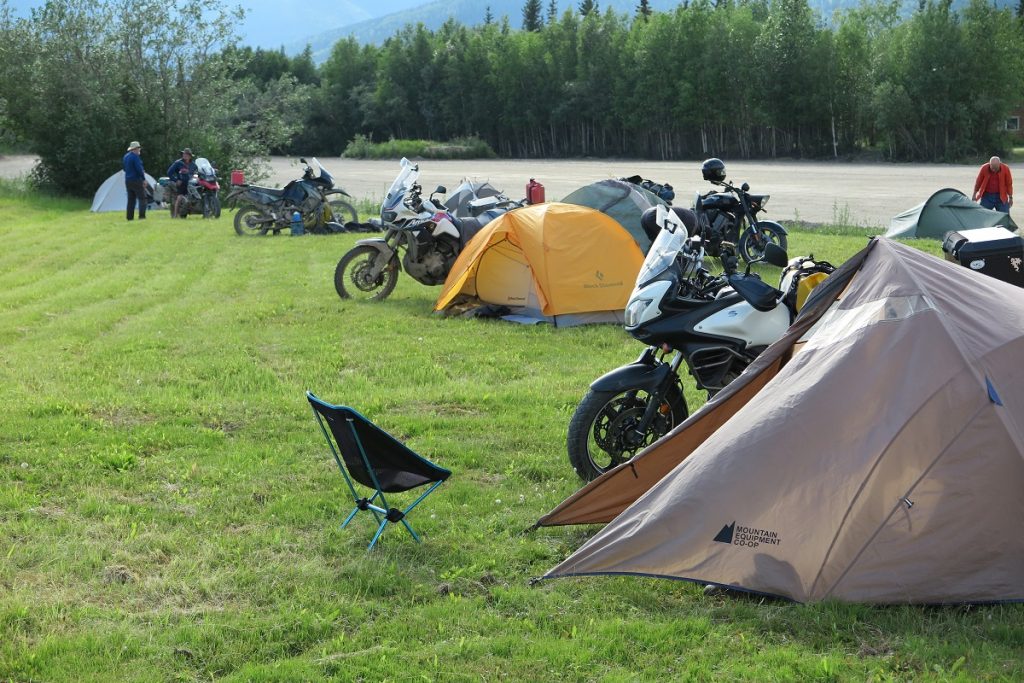 It is 9pm and the sun is up in the sky.