In the morning had breakfast in Coldfoot camp and took few photos,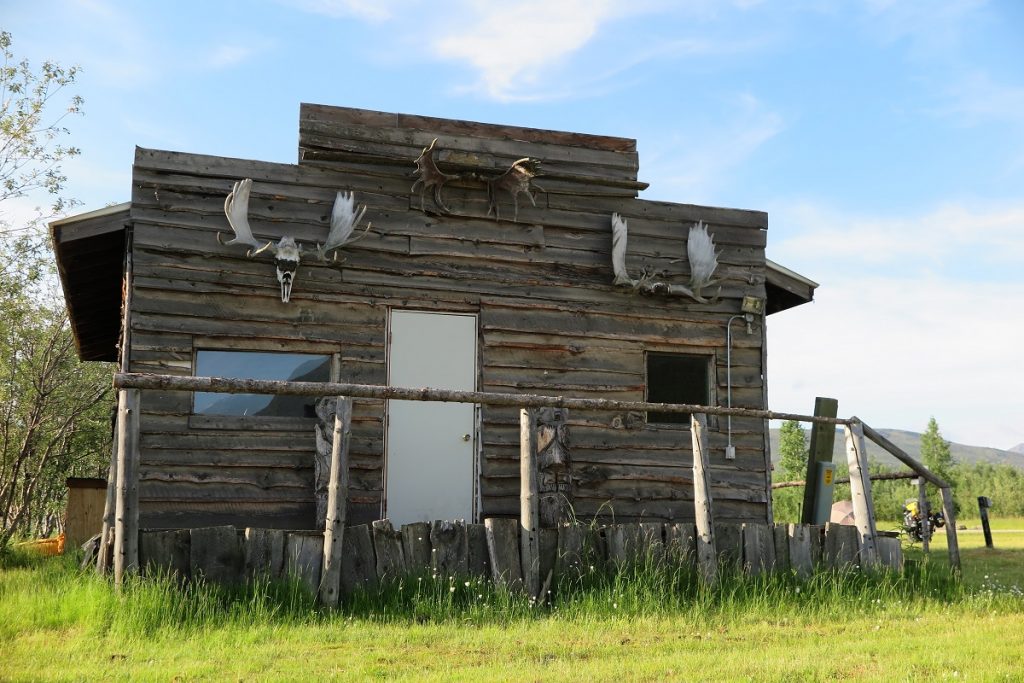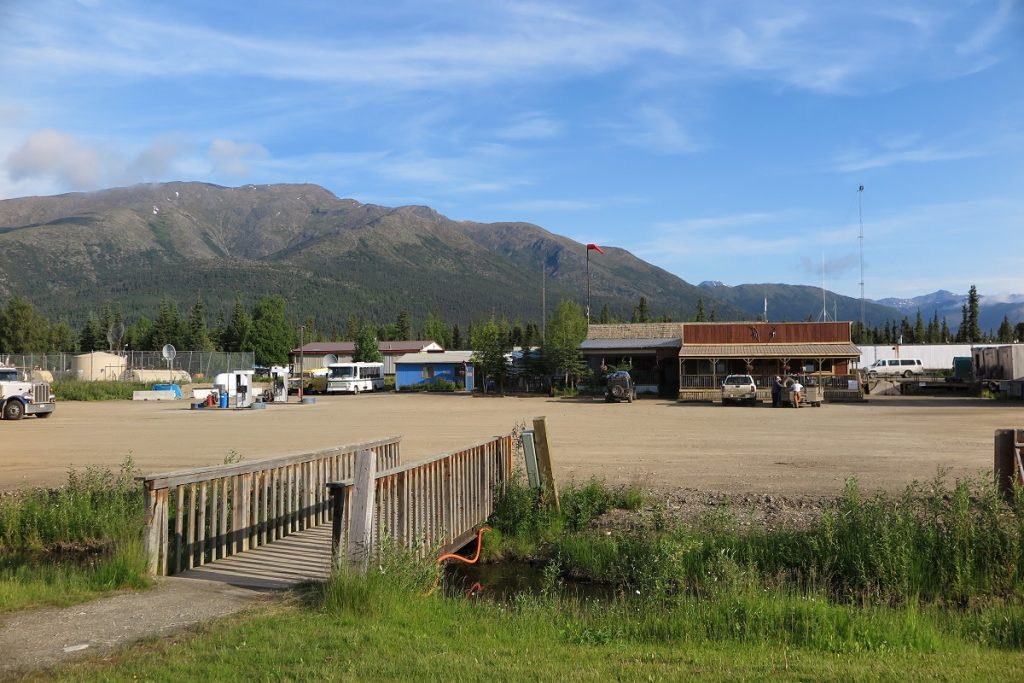 And the $200 a night accommodation!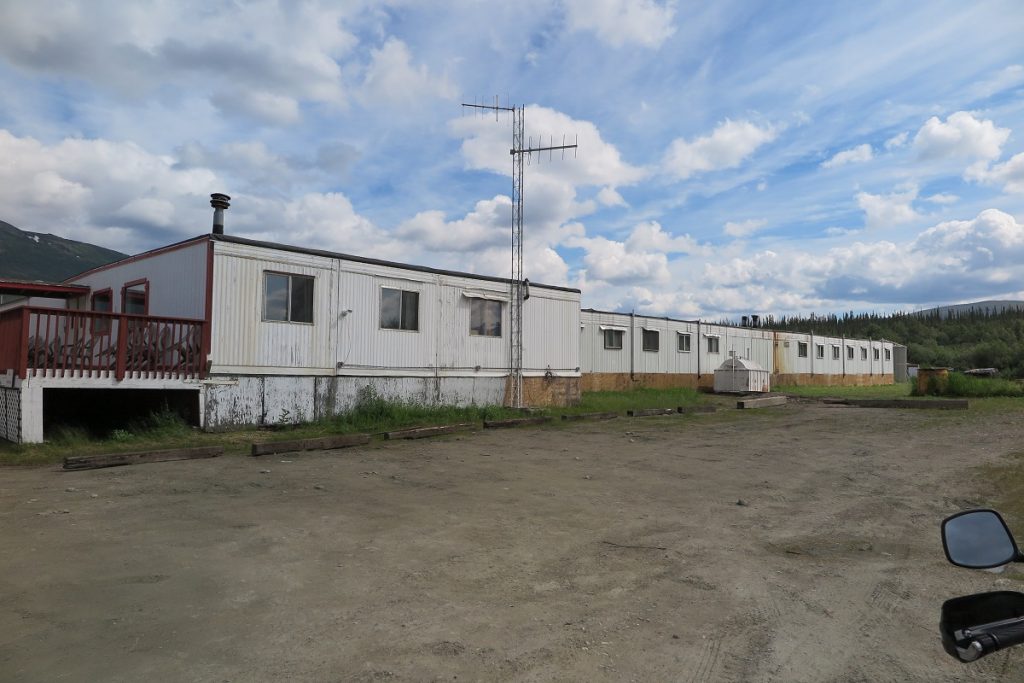 I spoke with the other riders that came back from Deadhorse the day before and they said the ride through maintain is nice and the road is not very bad and it is worth it to go further north at least until after the the mountain range.
So I decided to go 100 miles further north to go over the mountain and Atigan pass and then turn back, I will have enough gas to get back to Coldfoot to refill.
As they said there are some stretch of pavement which is weird as most of the road is just compact dirt and gravel and then few kilometers of pavement in the middle of it.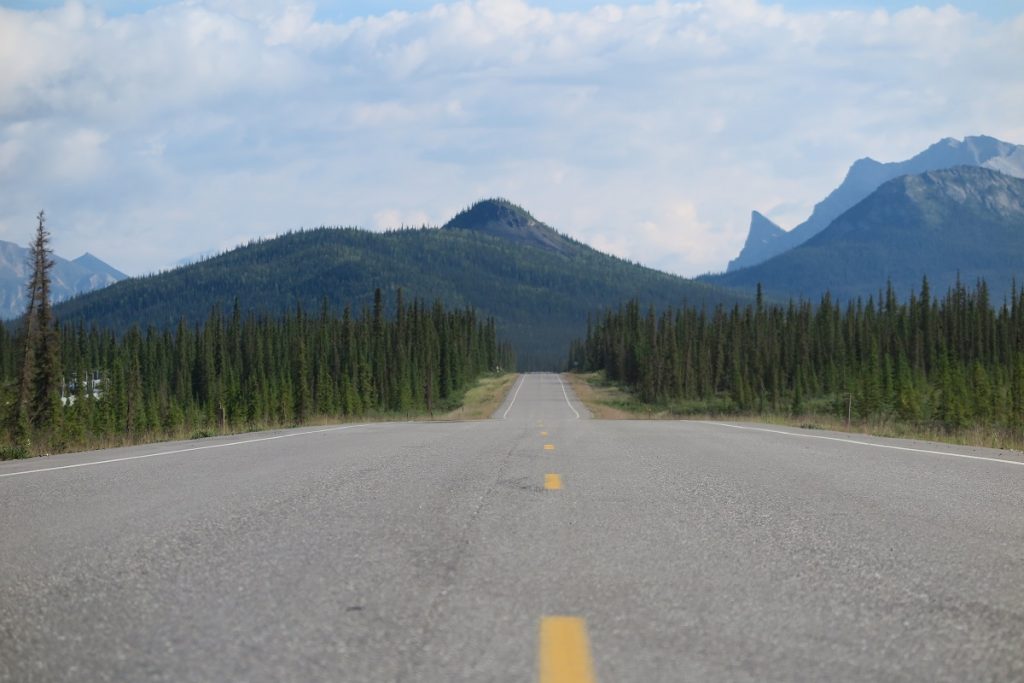 The scenery is very nice and the pipeline is always there,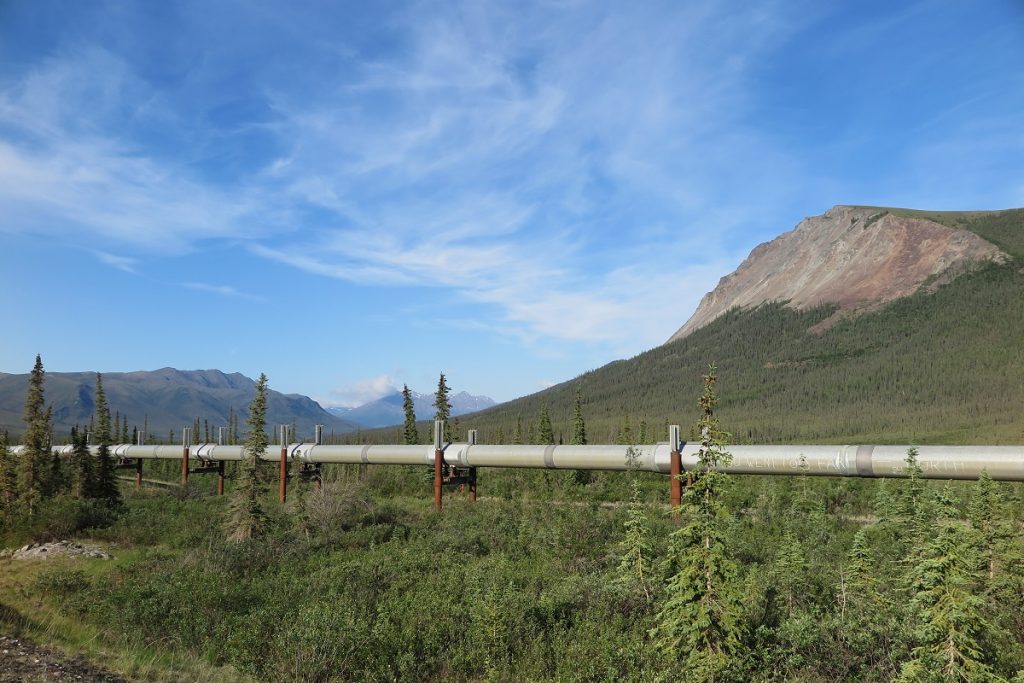 Someone wrote "You Went Too Far North" on the pipeline!

And finally the Brooks mountain range,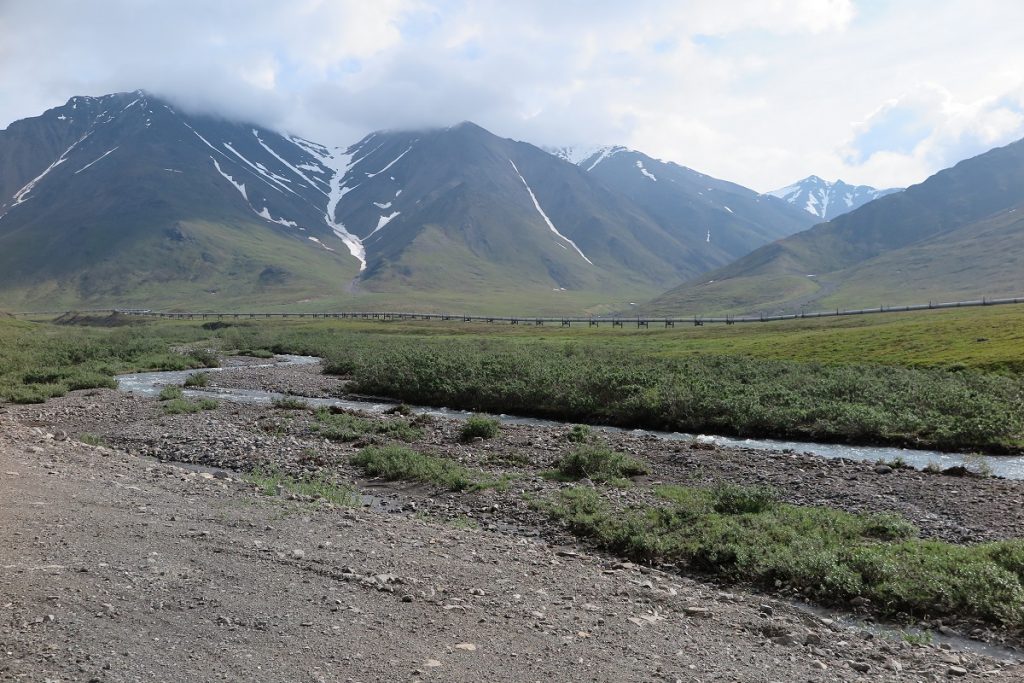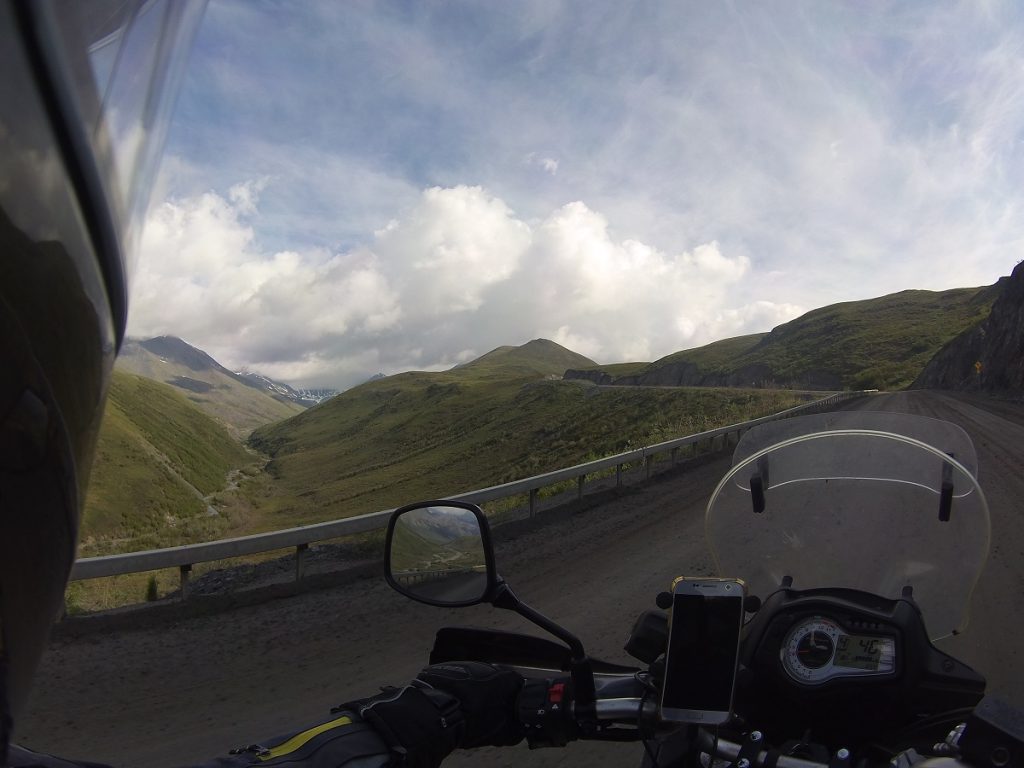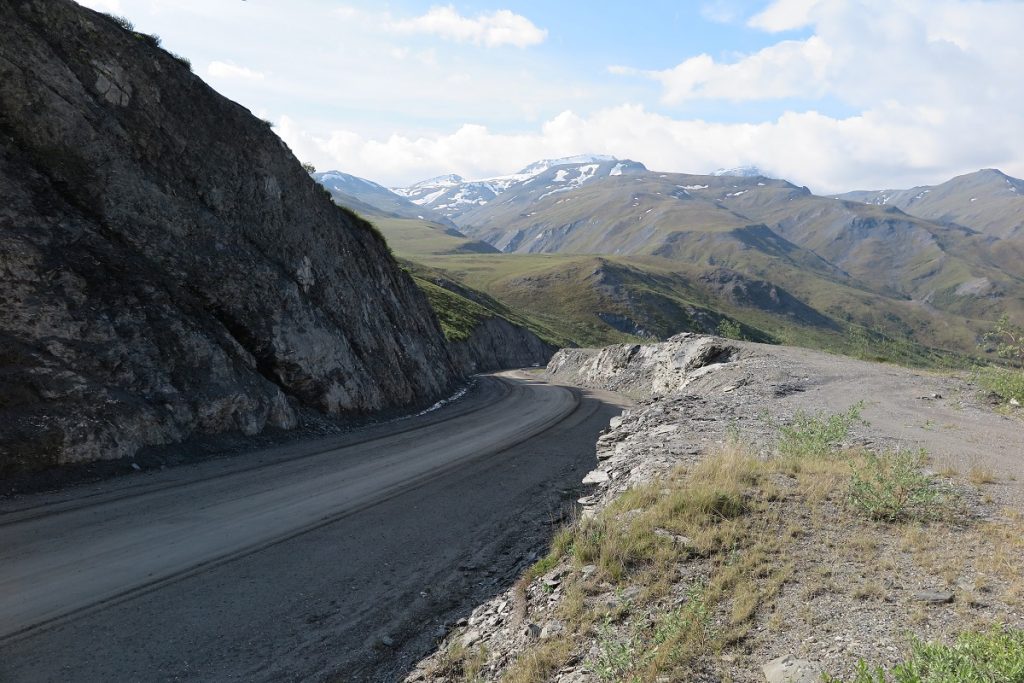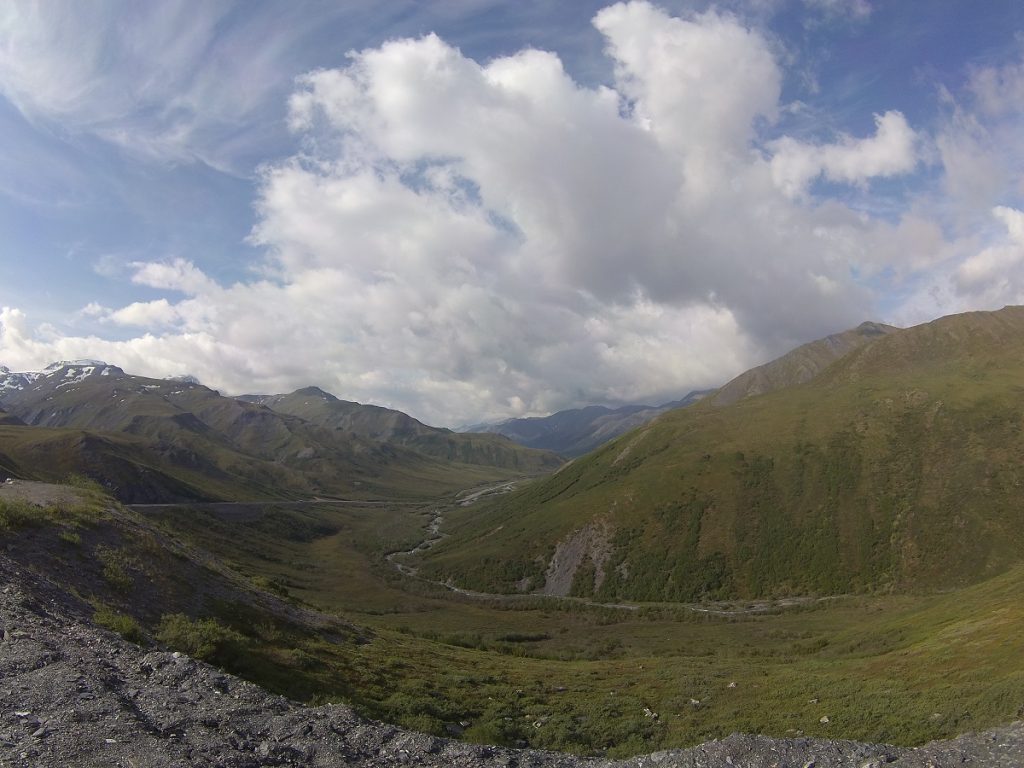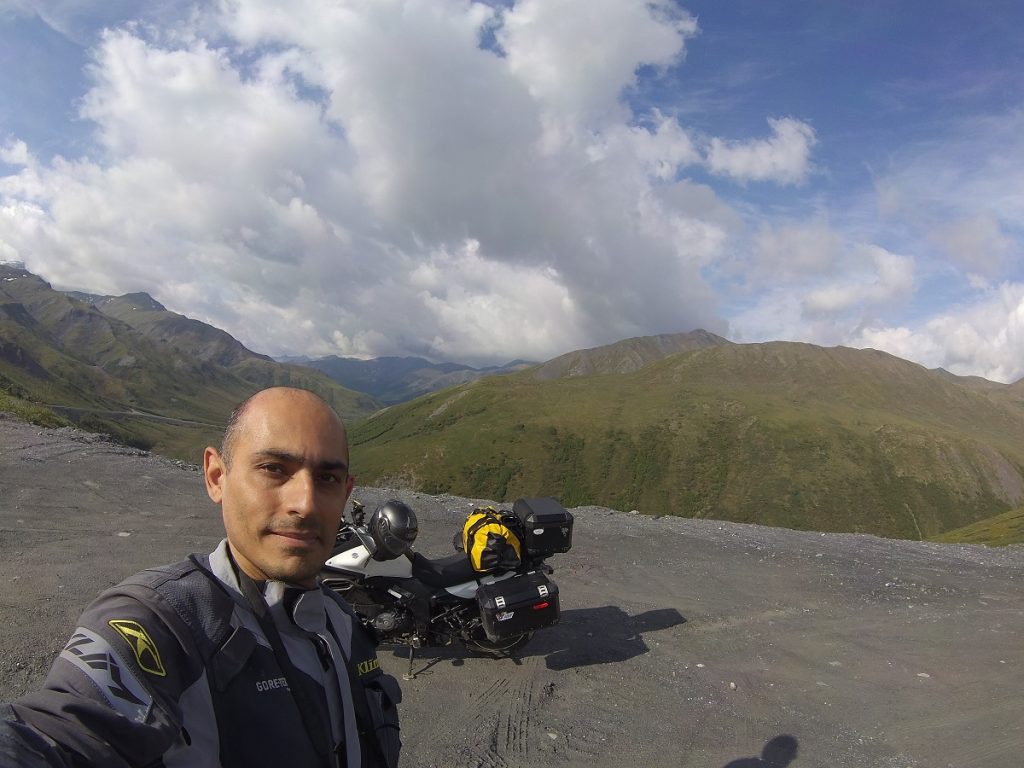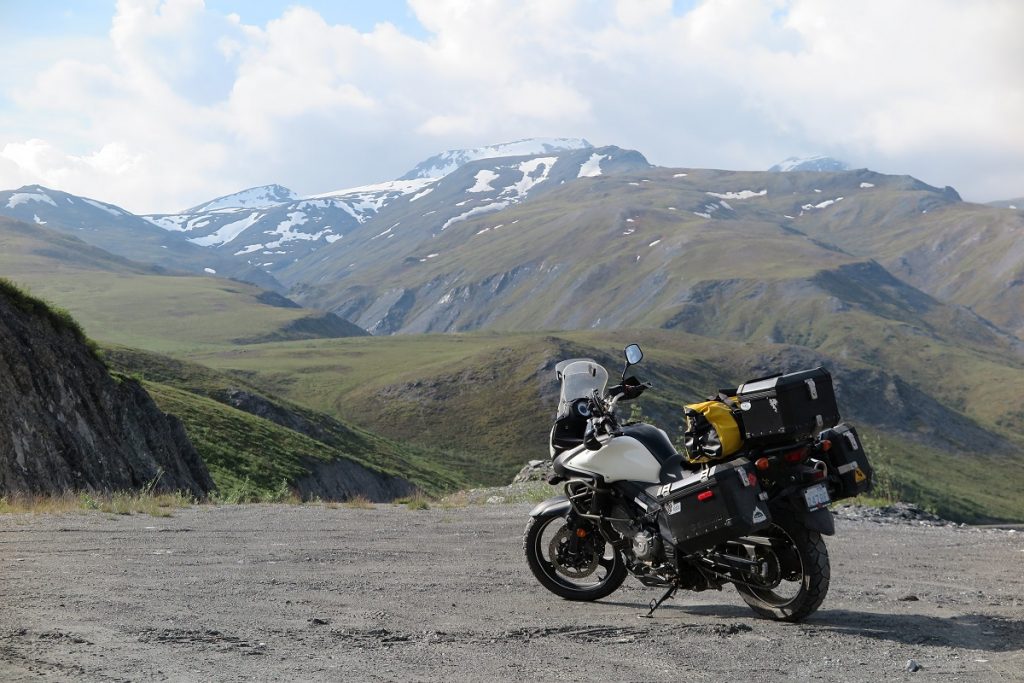 Over the Atigun pass and heading down..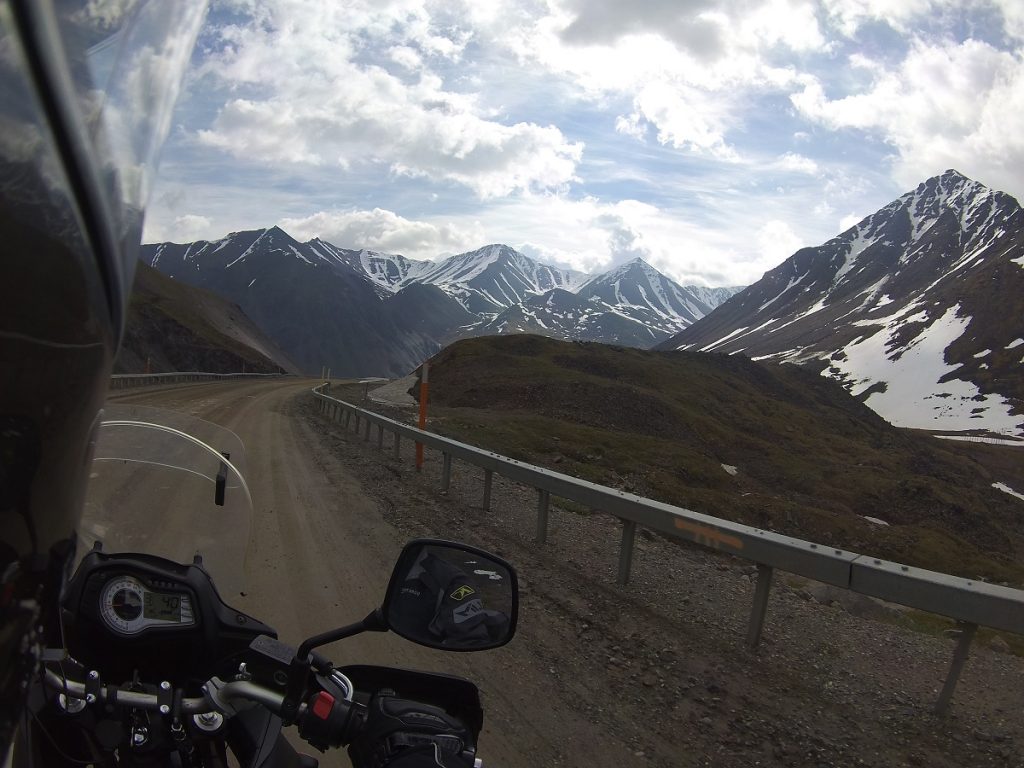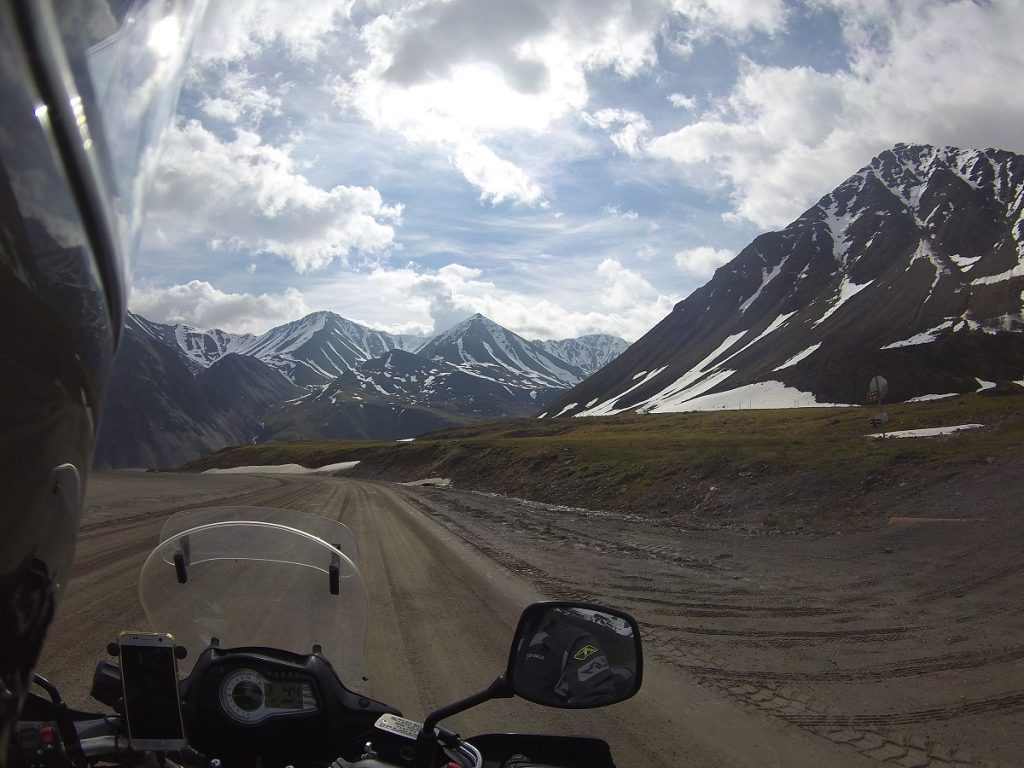 Going further north through the valley,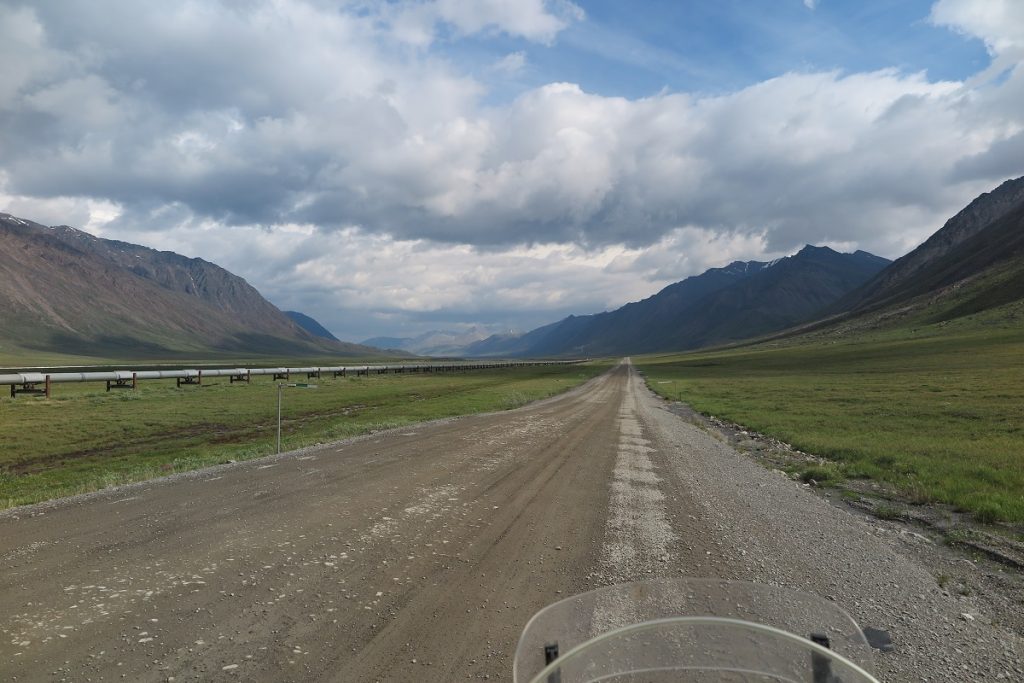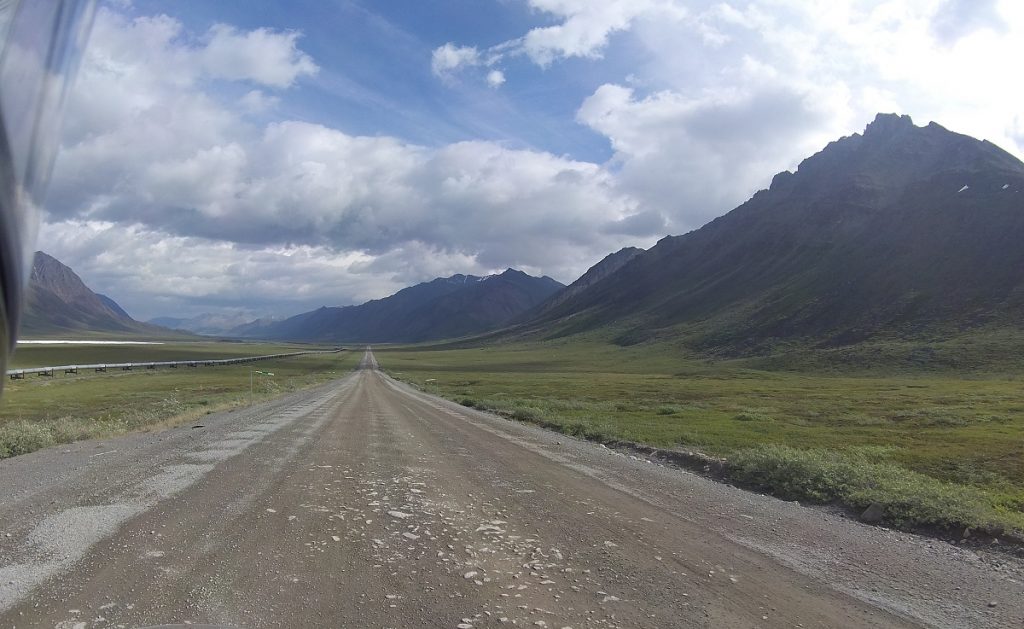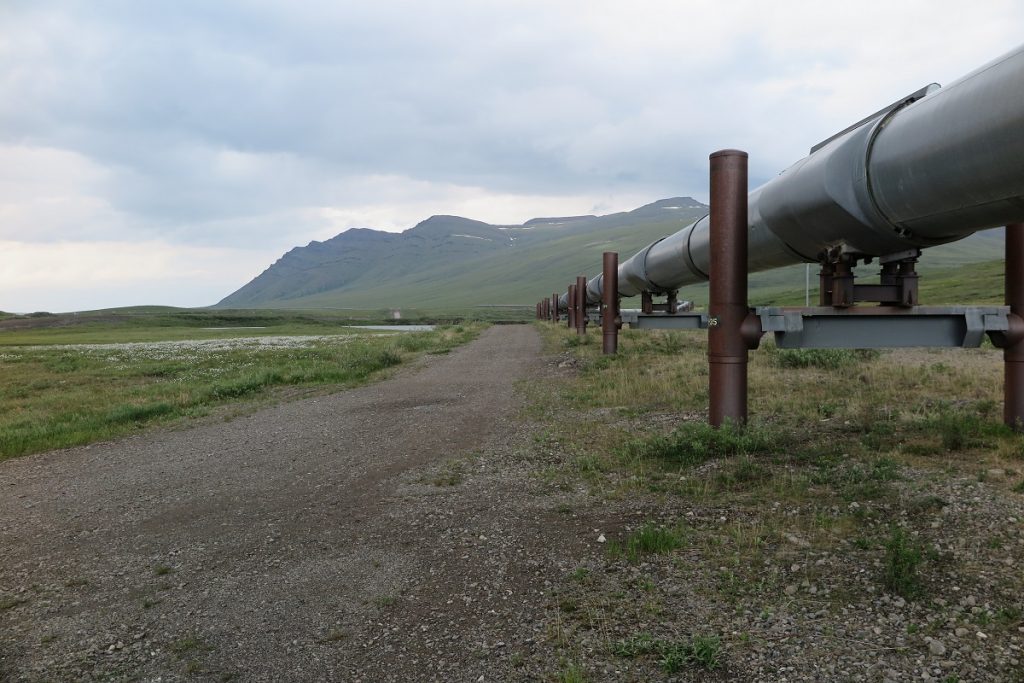 At about 100 miles marks and once the mountains were disappearing, I turned back.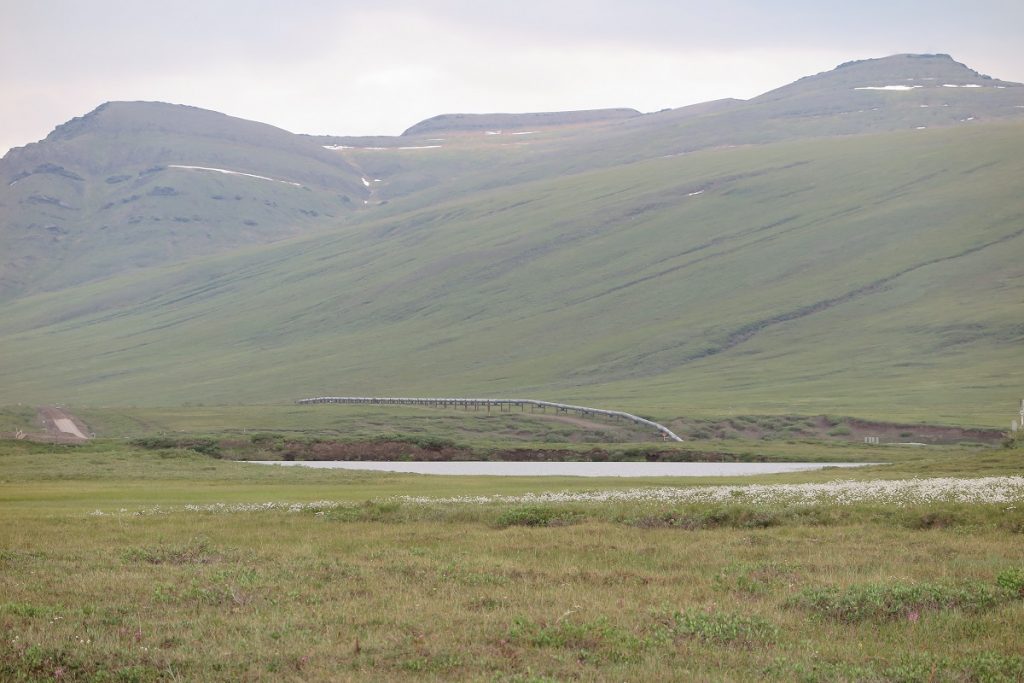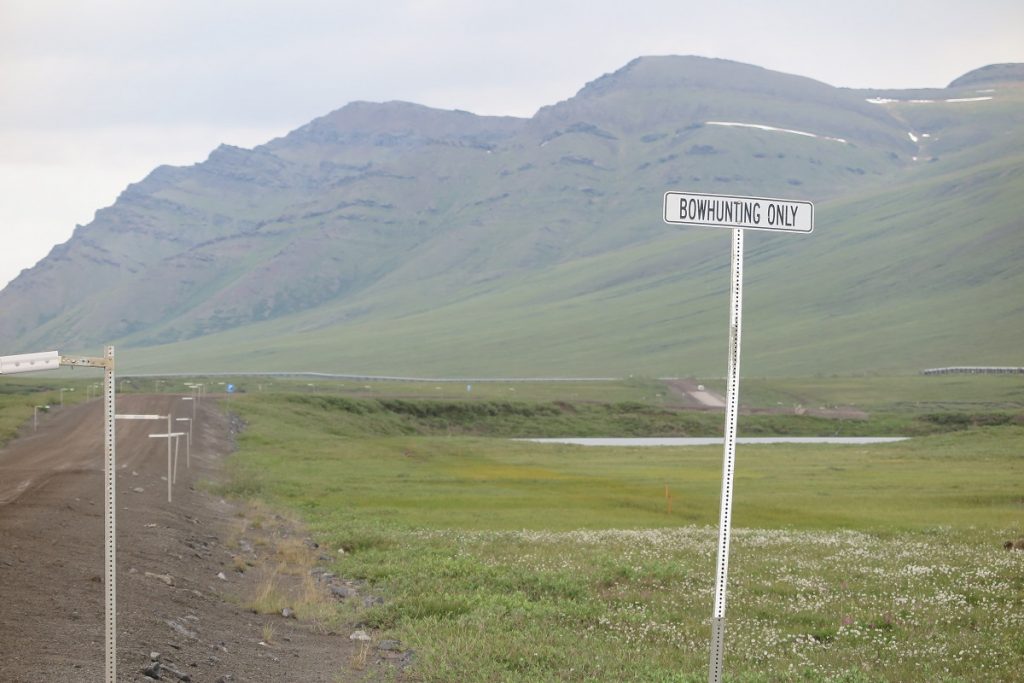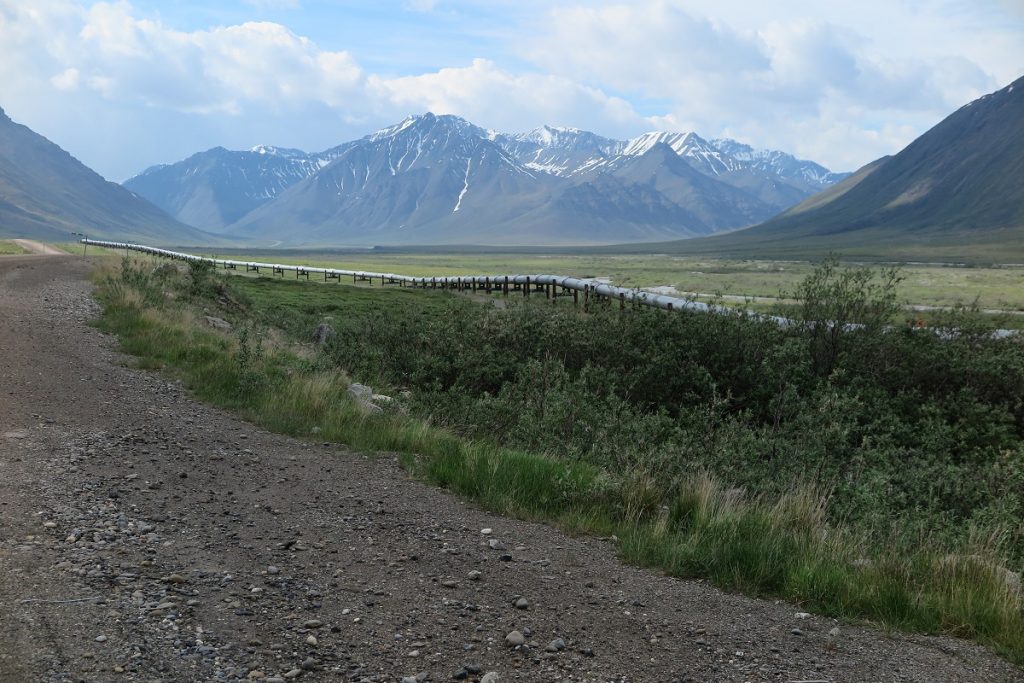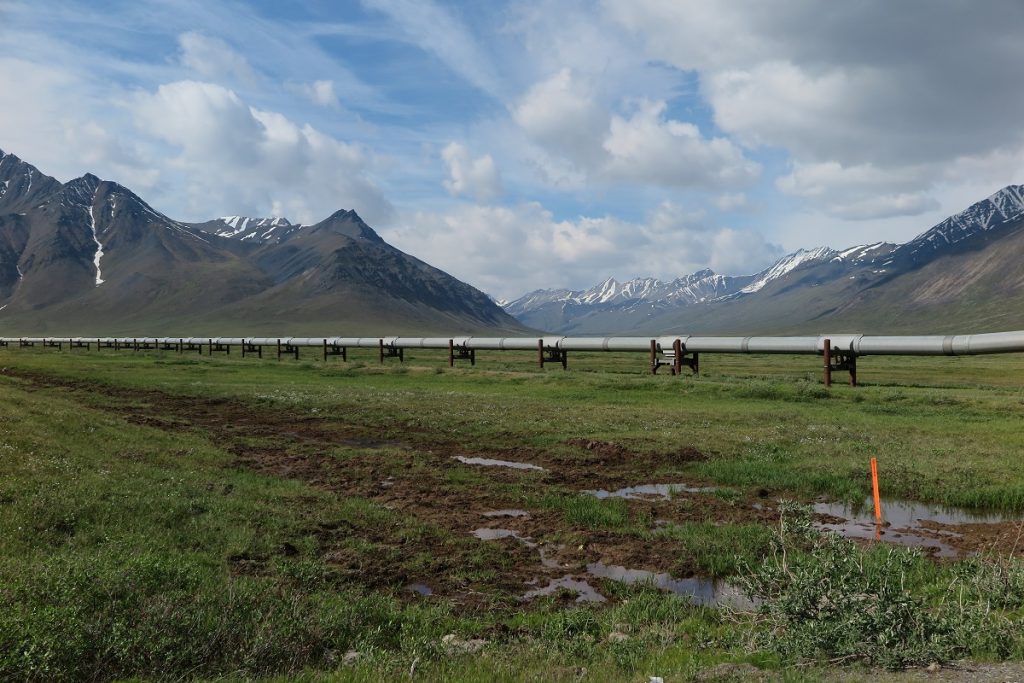 These tents might have belong to cyclist as I say few of them on the road, but no photos though.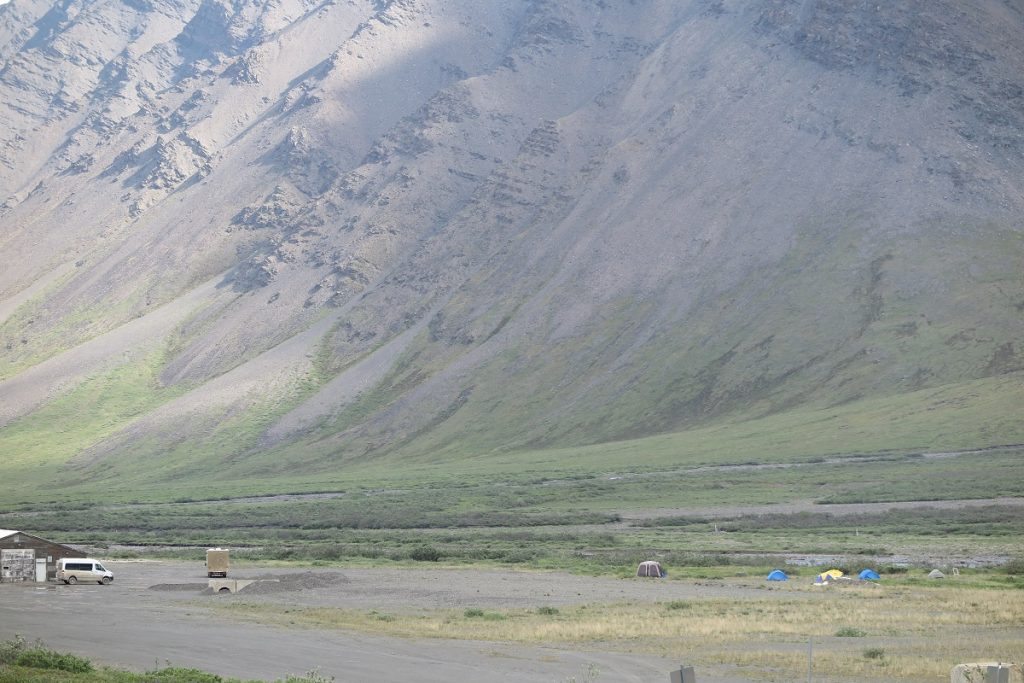 on the way back I met one of the riders I met back in Coldfoot camp.  He was an older guy, with a cruiser bike and street tire and his shocks were leaking oil.  Still he was heading north to Deadhorse!  Good luck to him.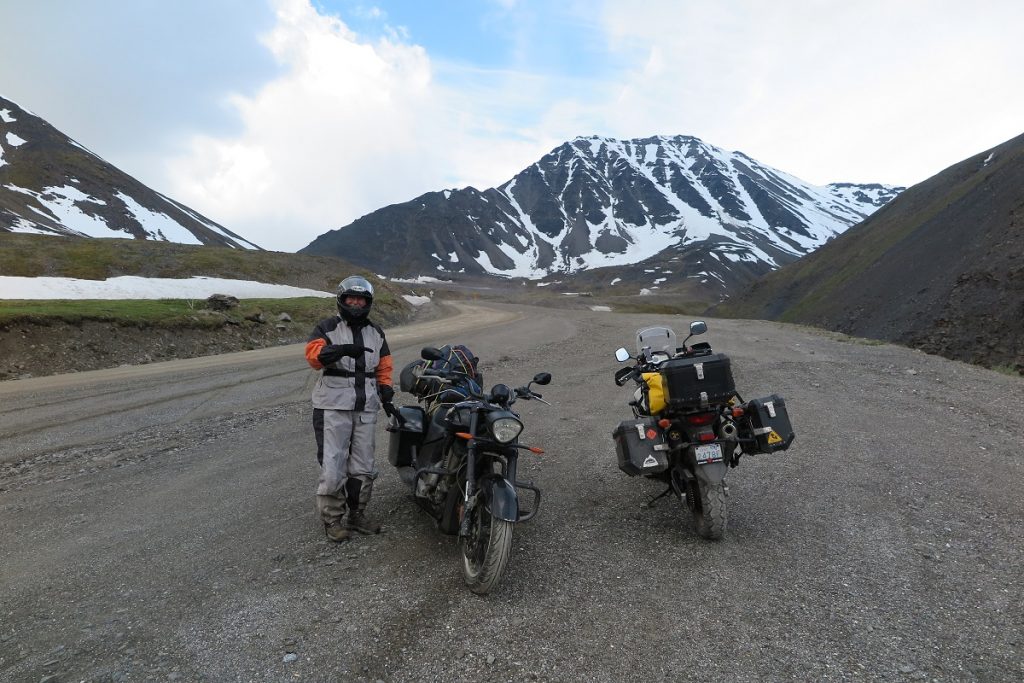 Here he goes

The road behind me to the north,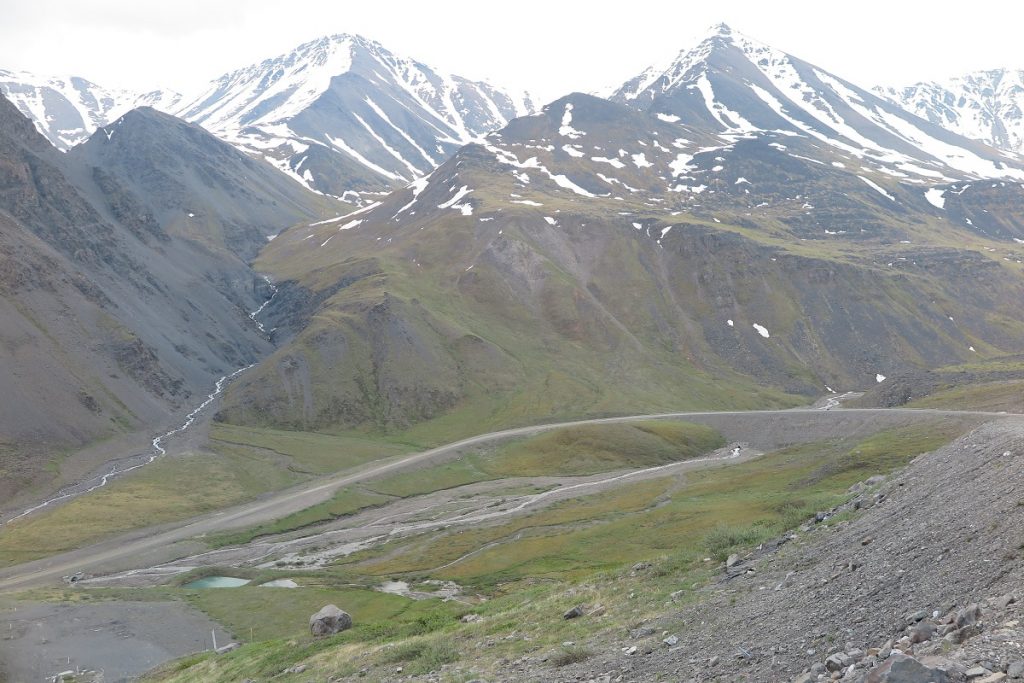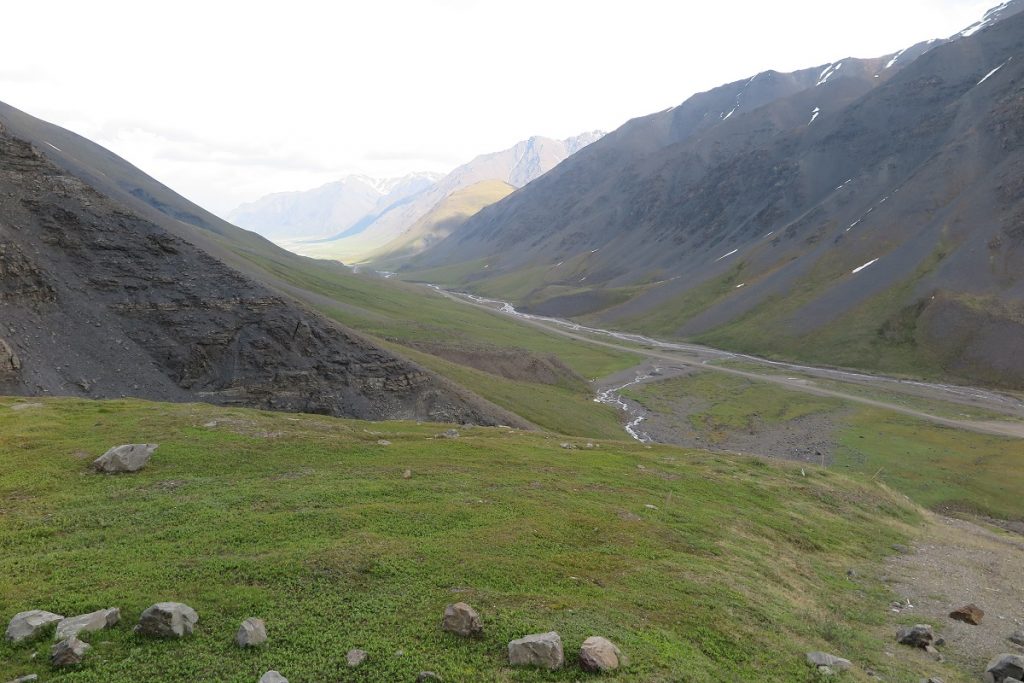 And I continue heading south to Coldfoot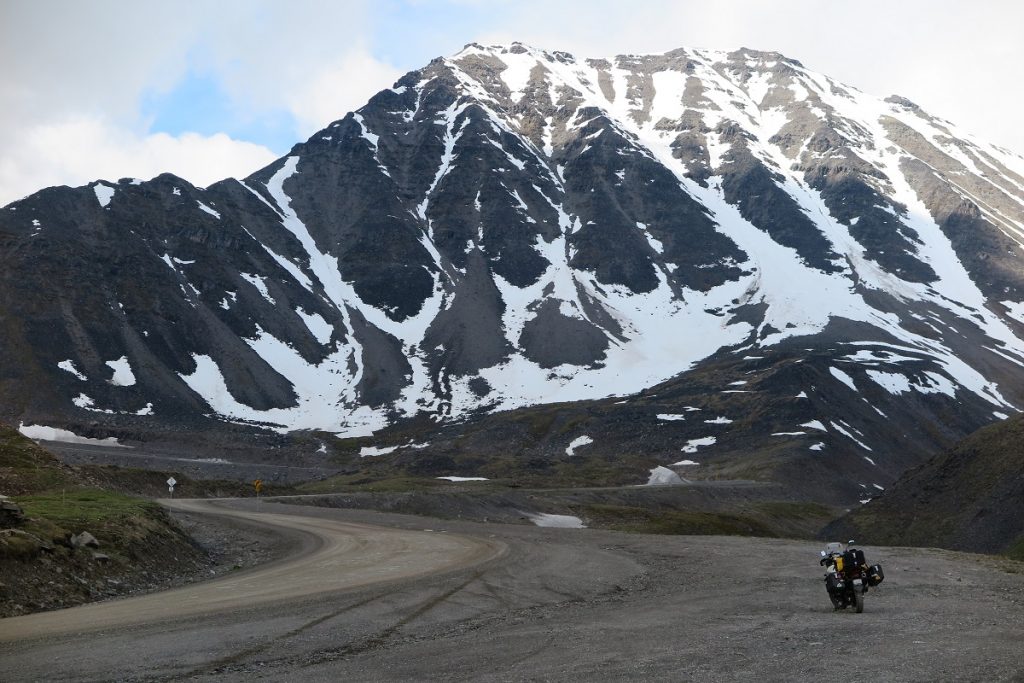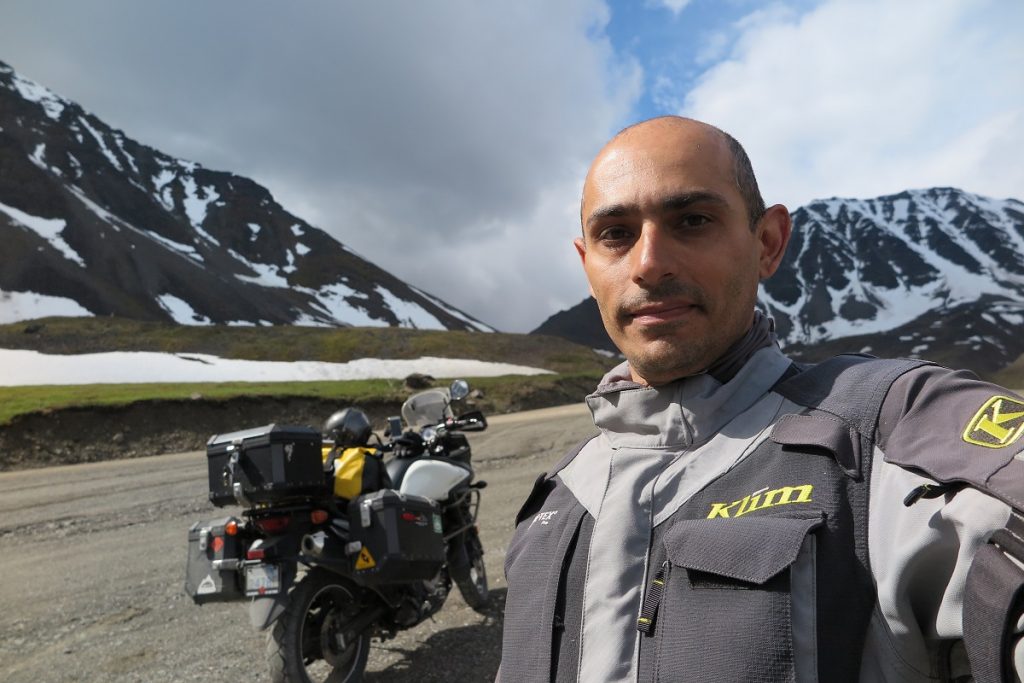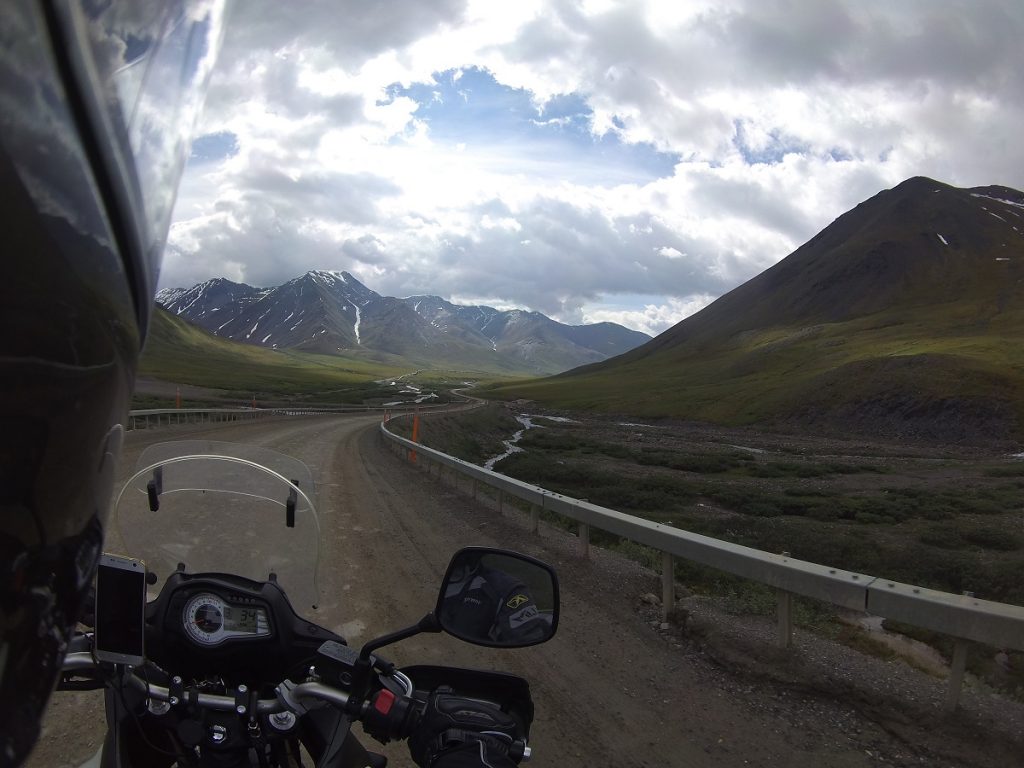 Sometimes the signs on the road are funny, as if the rest of the road here is smooth and you see occasional sign for "rough road"!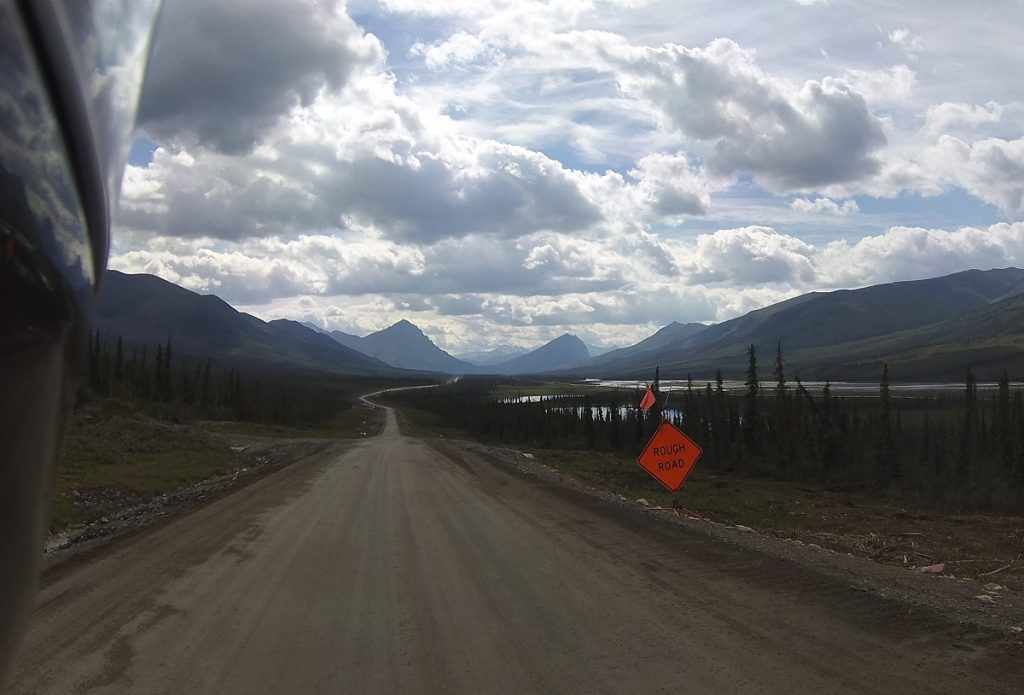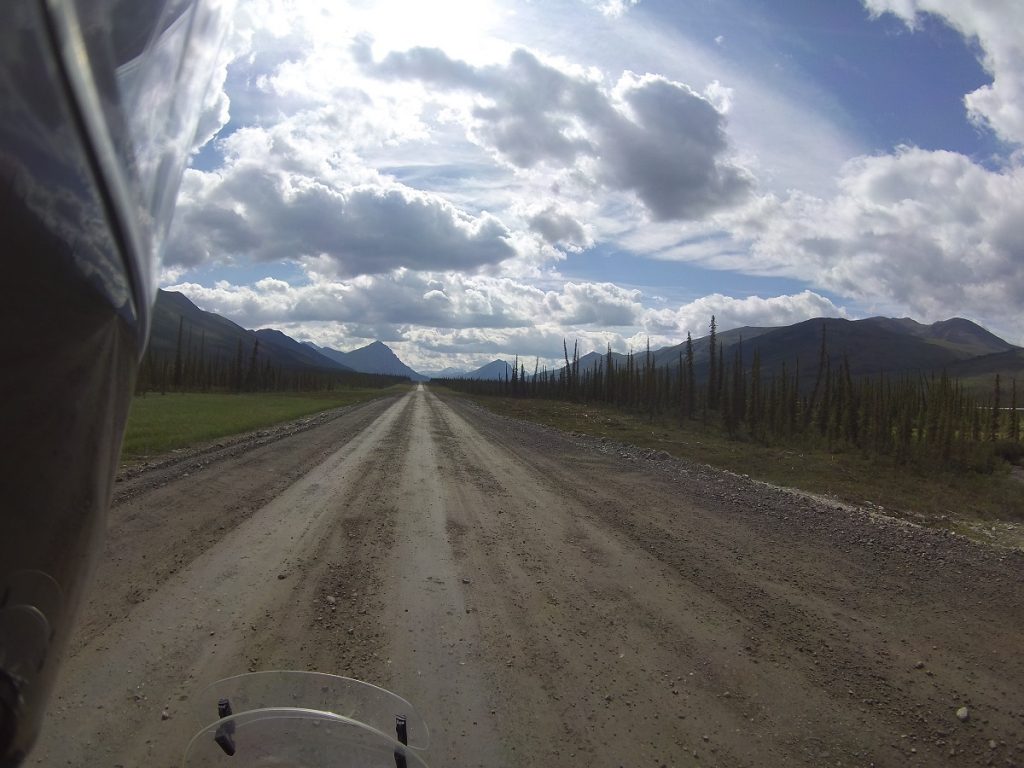 Back in Coldfoot camp, there is a visitor center cross the road.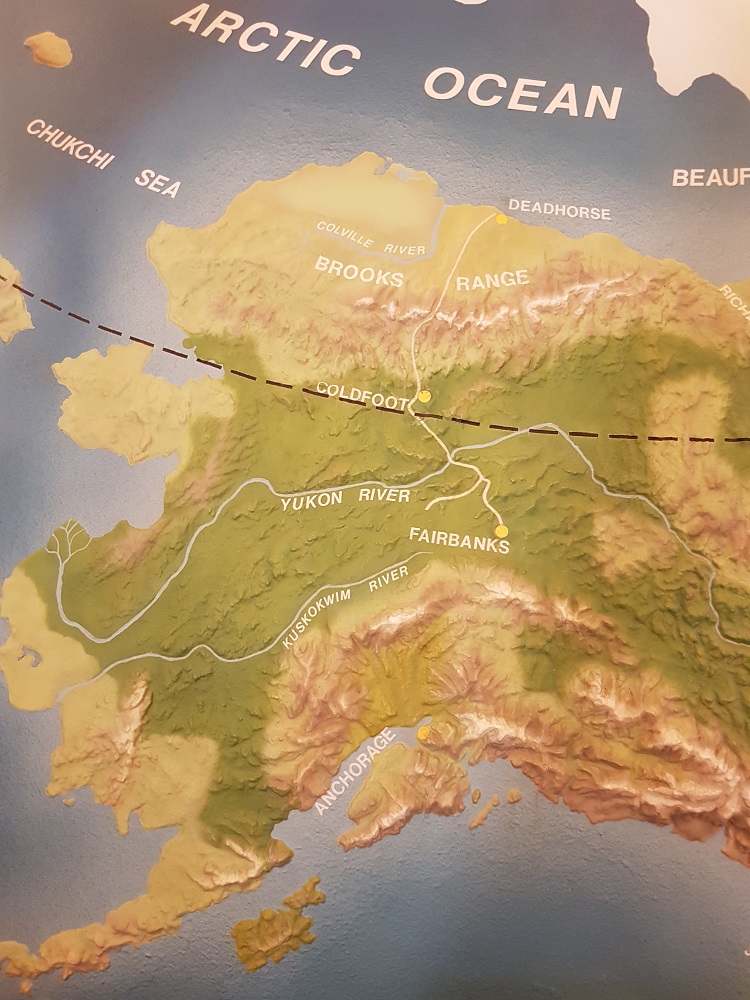 It is 3pm, too early to camp and still lots of light, I decided to continue south and head to Fairbanks to the university residence again, It's a long ride, but I know I wouldn't have to setup tent and there will be nice hot shower.
The road had sections with lots of pot holes which I hit one of them and later I noticed it dented my rear tire rim 🙁
at some point there were traffic cones in pot holes, but there are a lot more without any sign!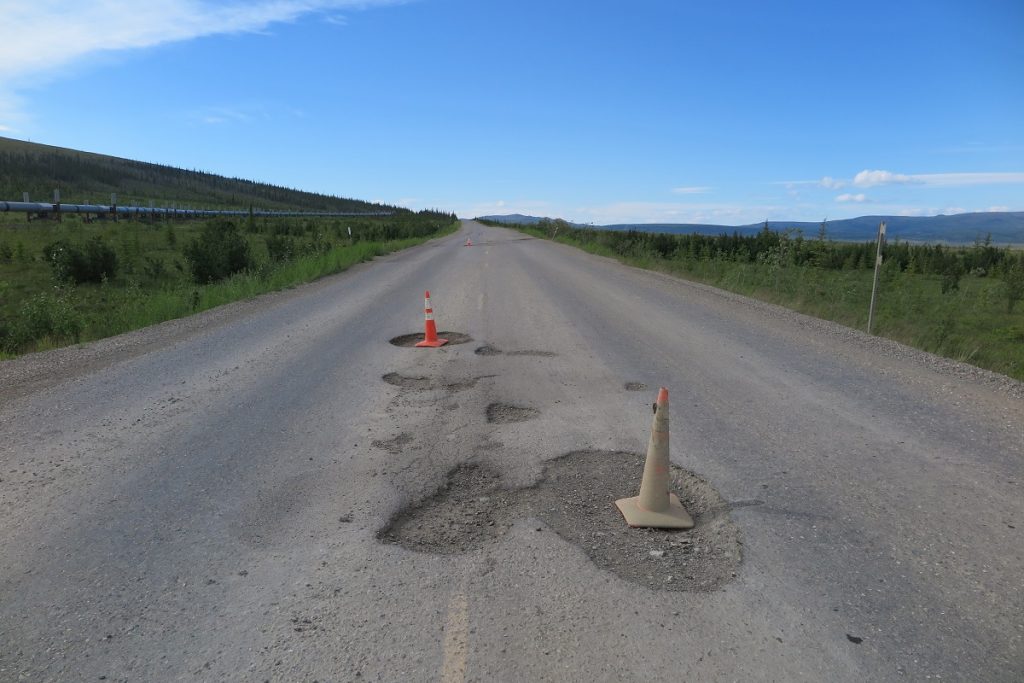 On the way back I stopped at Yukon river bridge to have food and rest.  Spent sometime chatting with another rider from England that had a motorcycle breakdown and was forced to stay there in the expensive accommodation and wait for the replace part to arrive.
For the rest I just pushed and ride with very few stop and got to the university residence after midnight, took shower and went to much needed sleep in the bed.