I'm done with most of the destinations I had planned for Alaska, now have to head east and back toward Canada.
In the morning, there are still few bikers staying in residence since last night.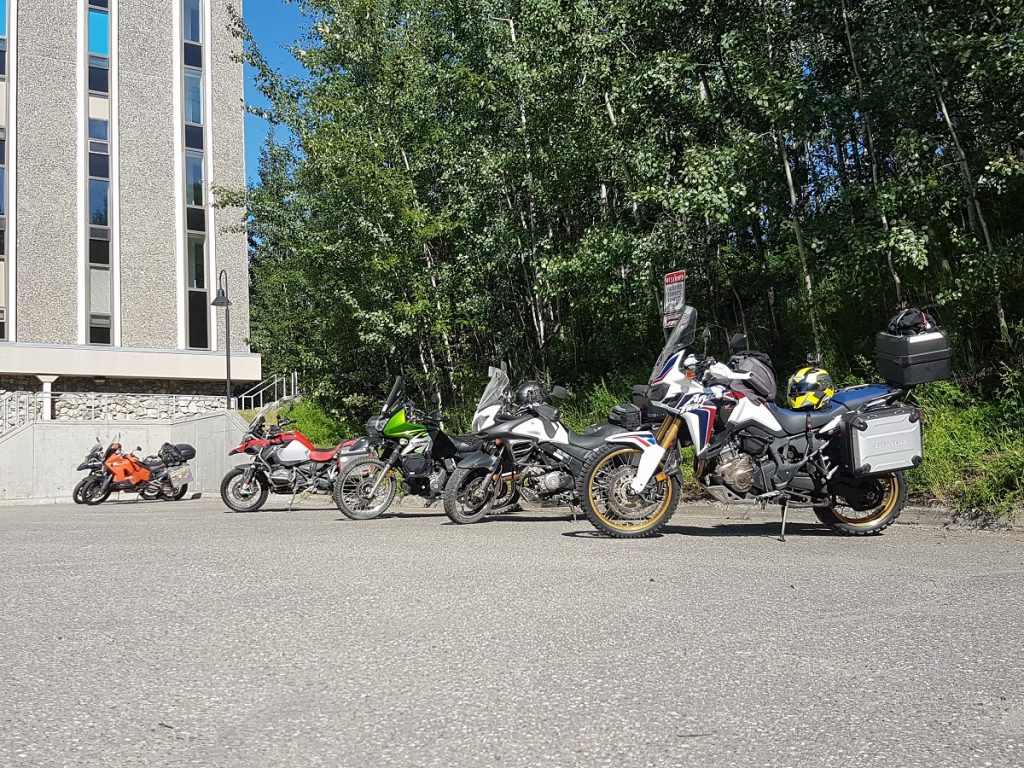 Before getting back on the road, the bike needs some attention. after all the dirt road in Dalton highway.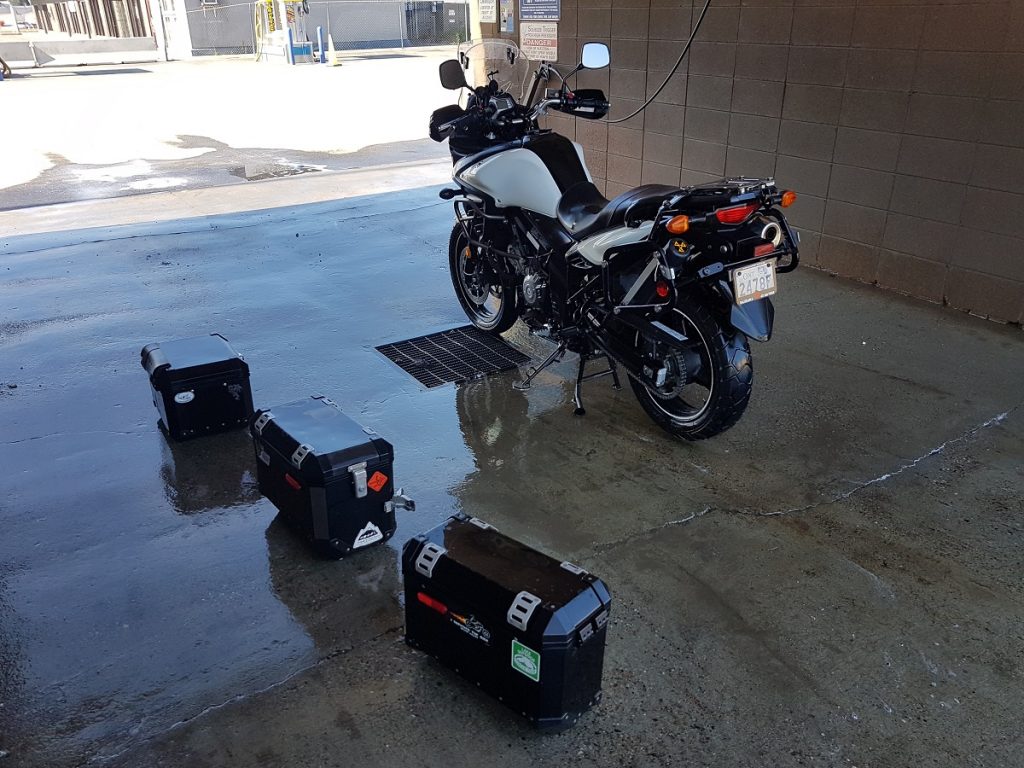 First stop at North Pole, there is actually a town in Alaska with that name.  There is a huge store dedicated to Christmas stuff all year round.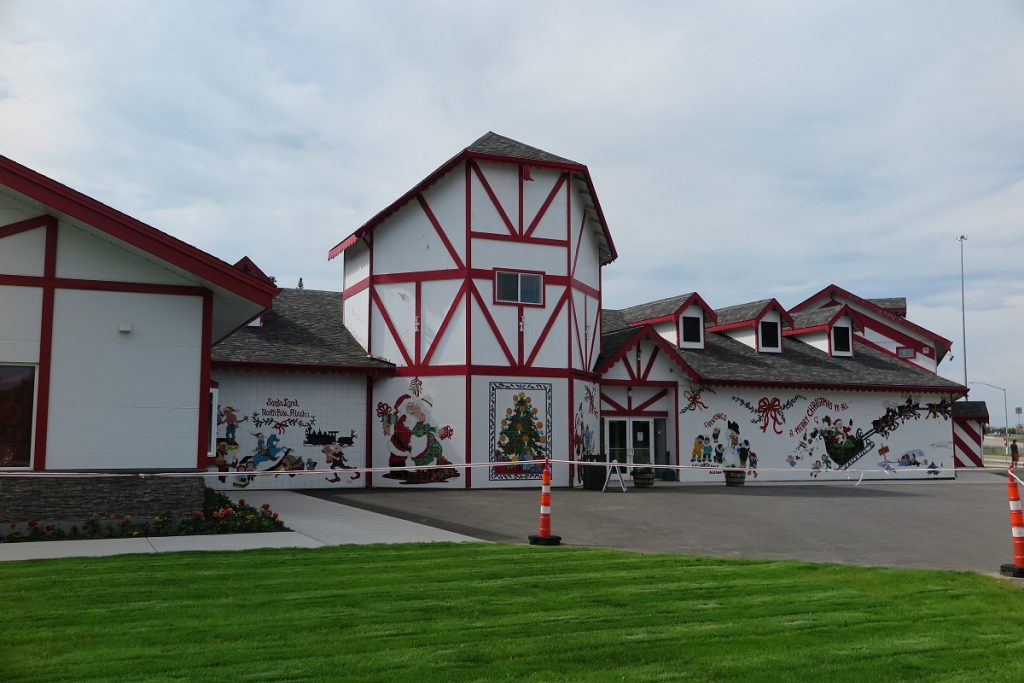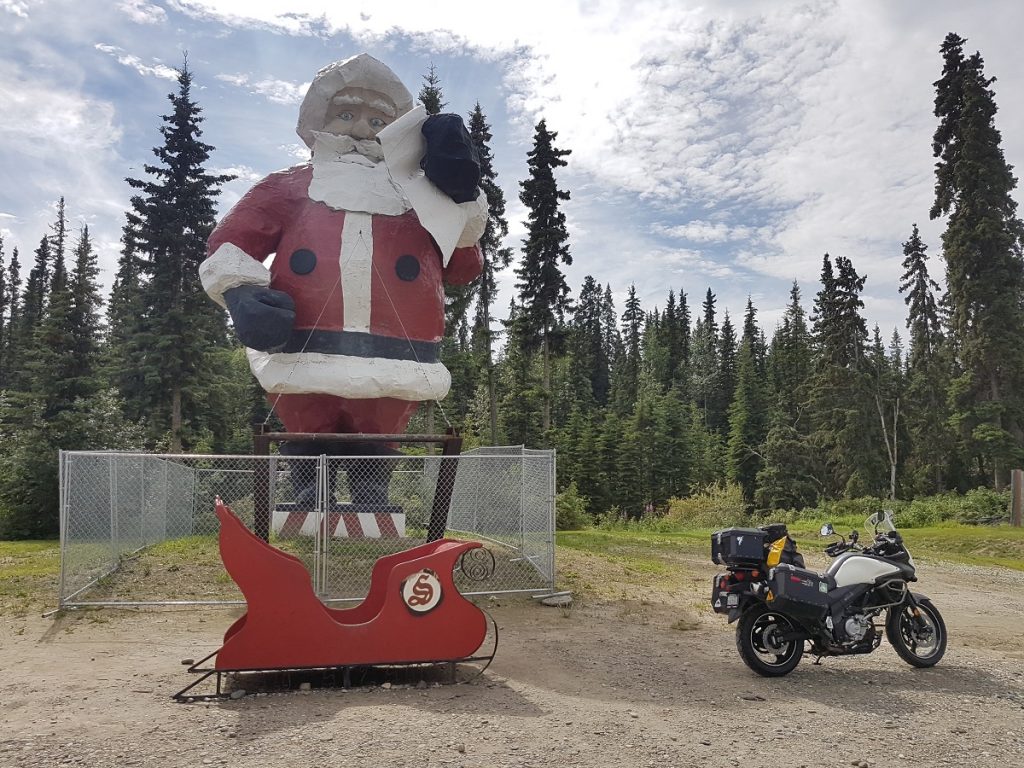 It is a hot day and just want to get to a place to setup camp and rest, so not many photos from the road, just a short stop by the river.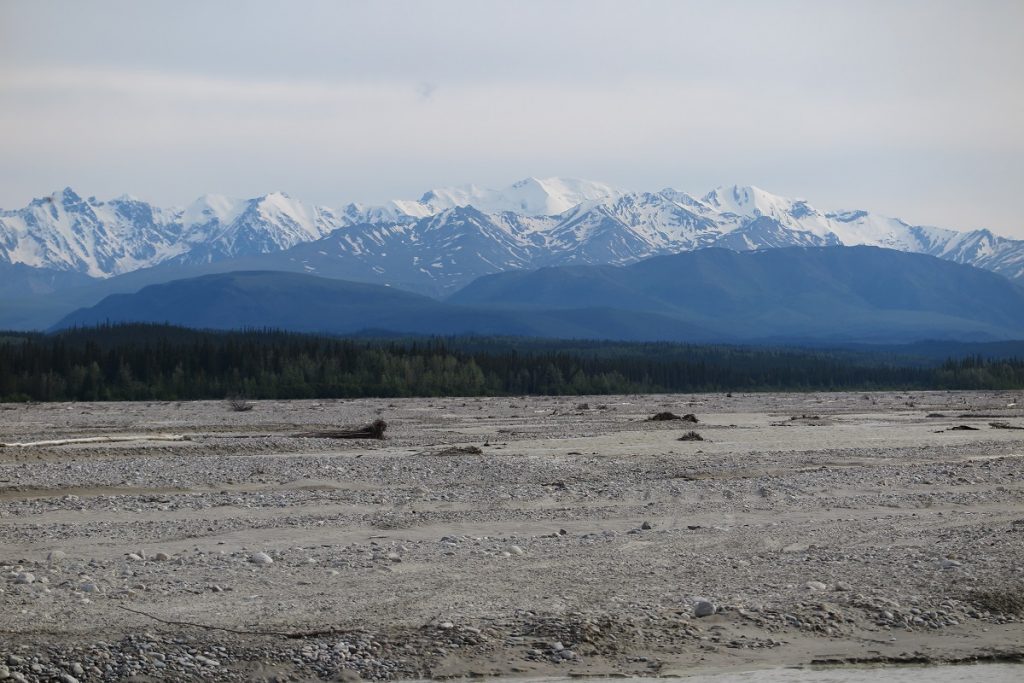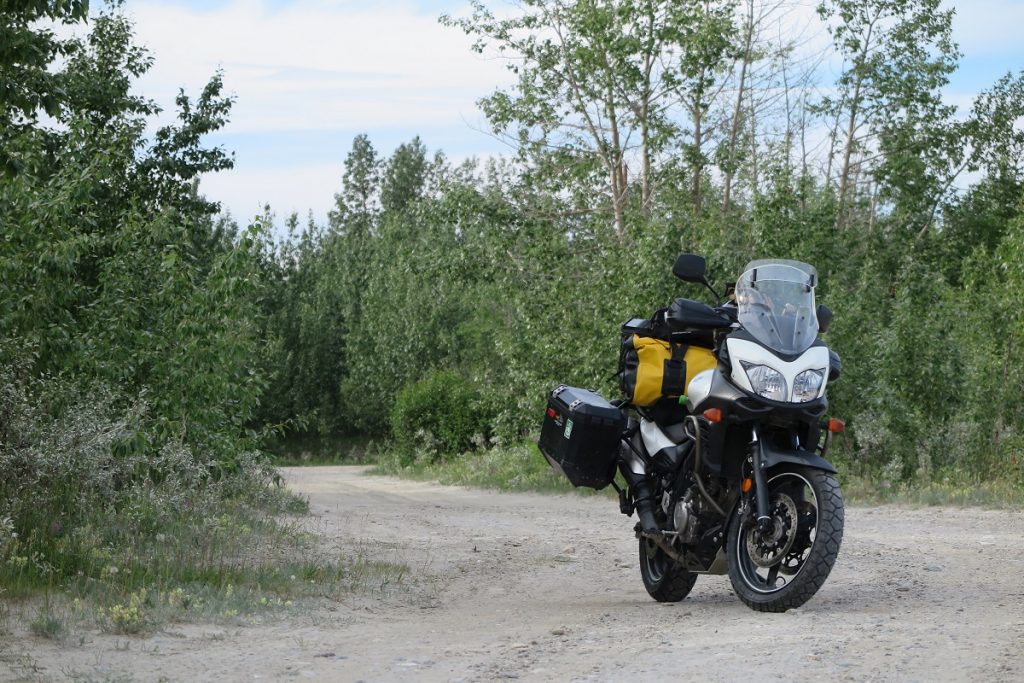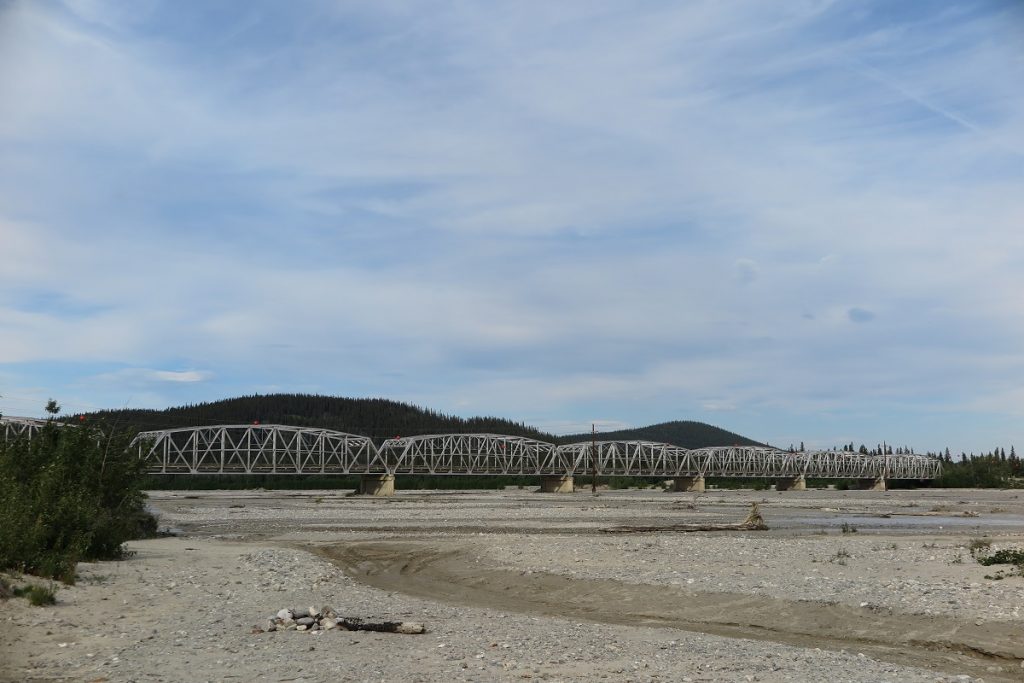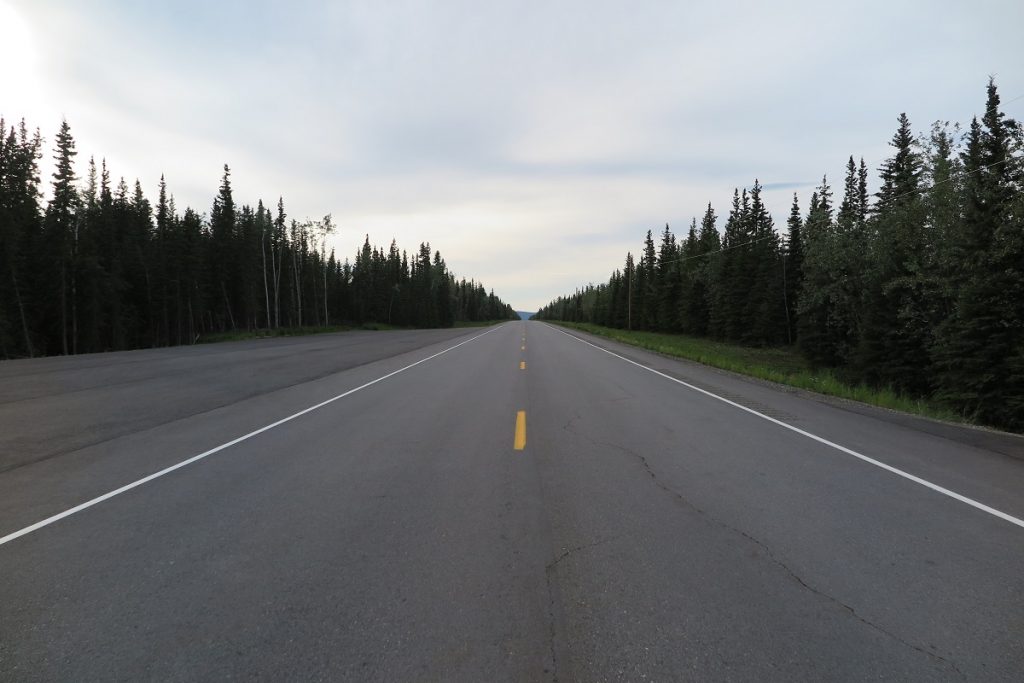 Finally, Alaskan Stoves Campground.  It is a small, nice and not too expensive campground just beside the town Tuk and behind the airport.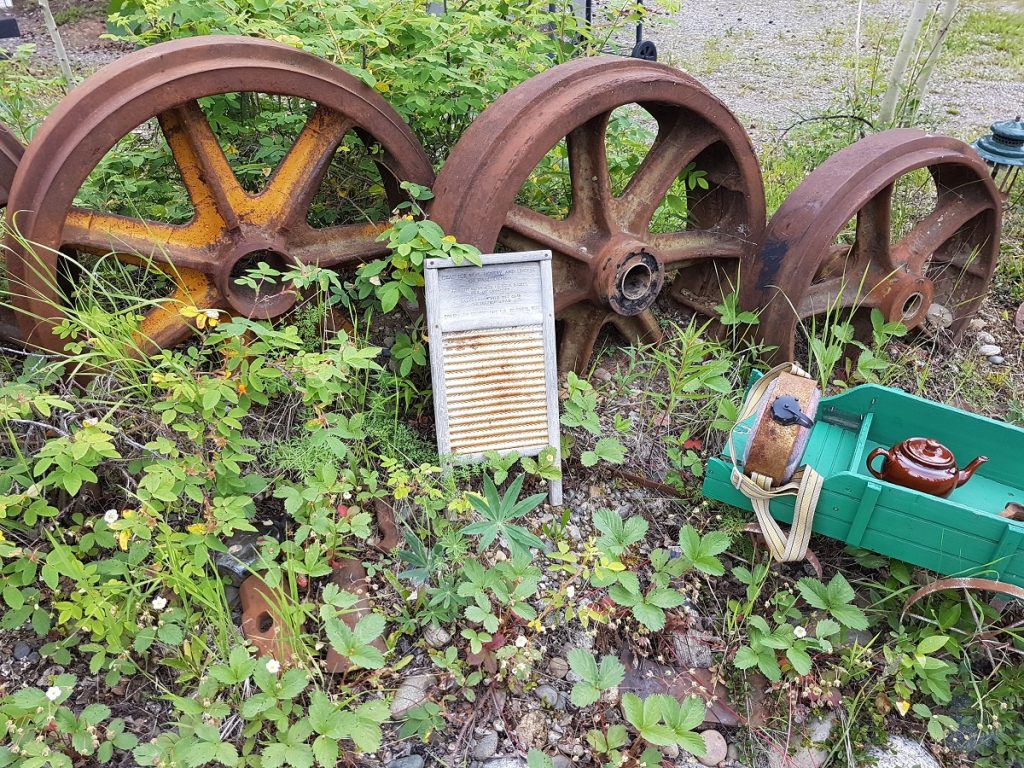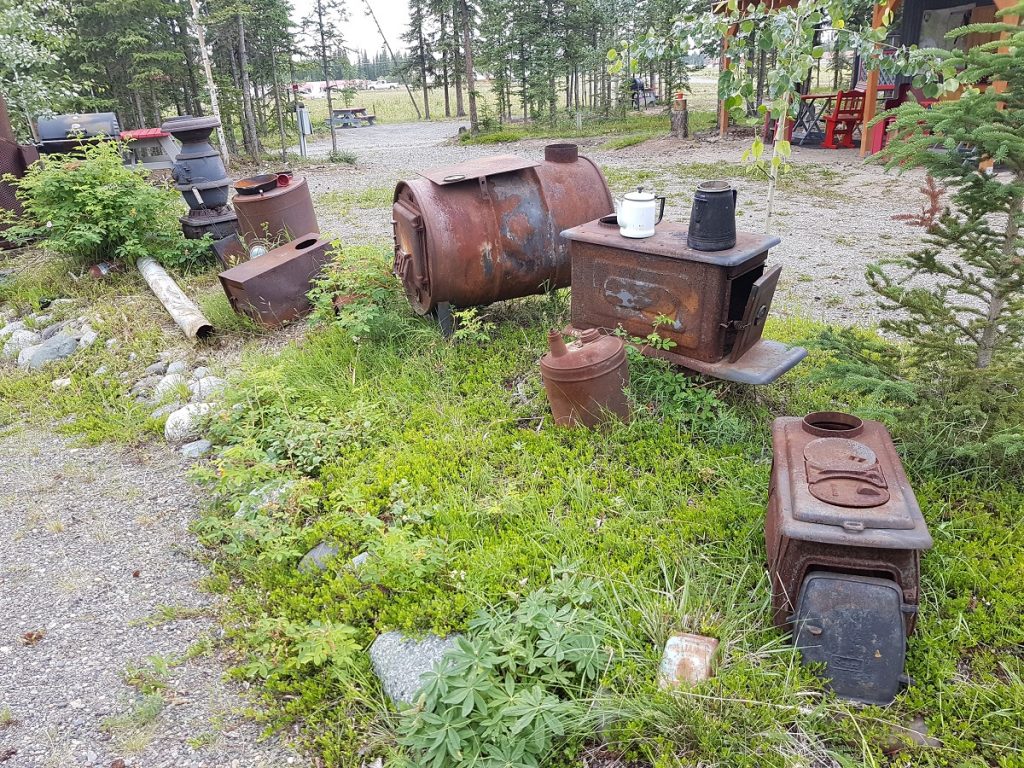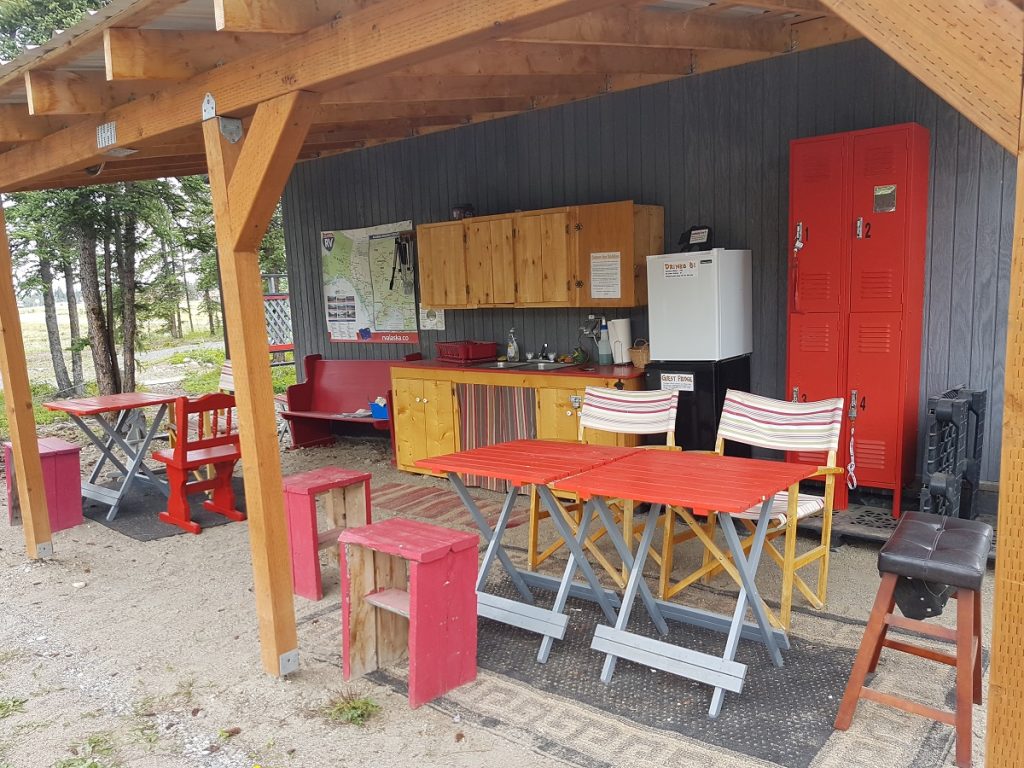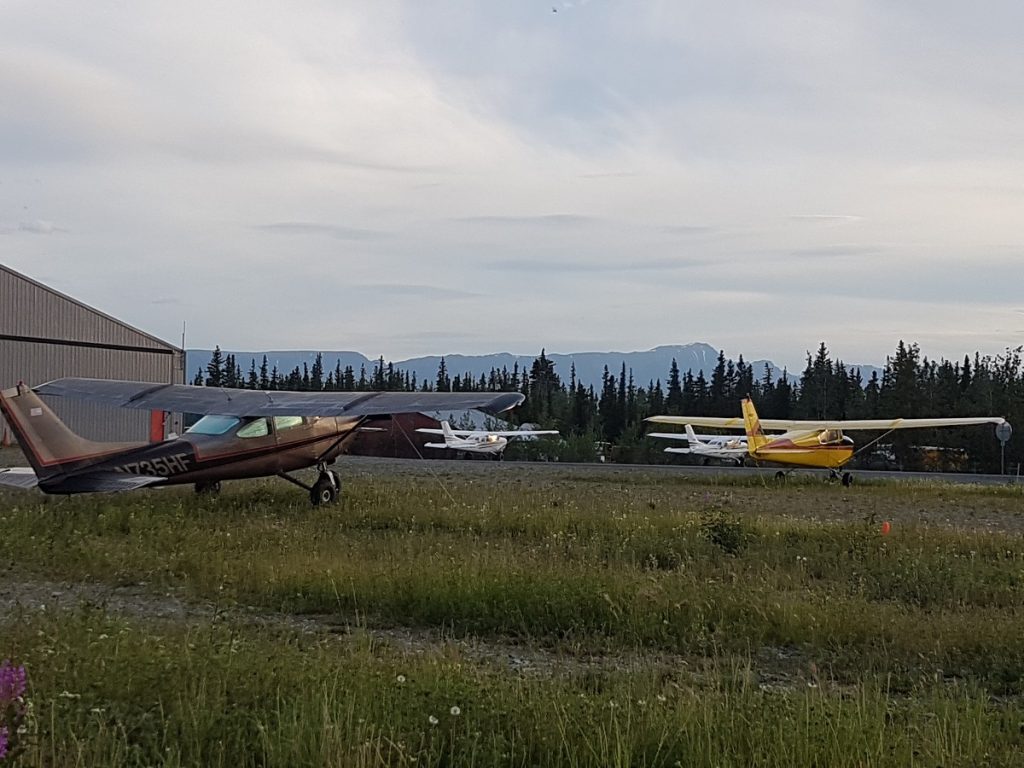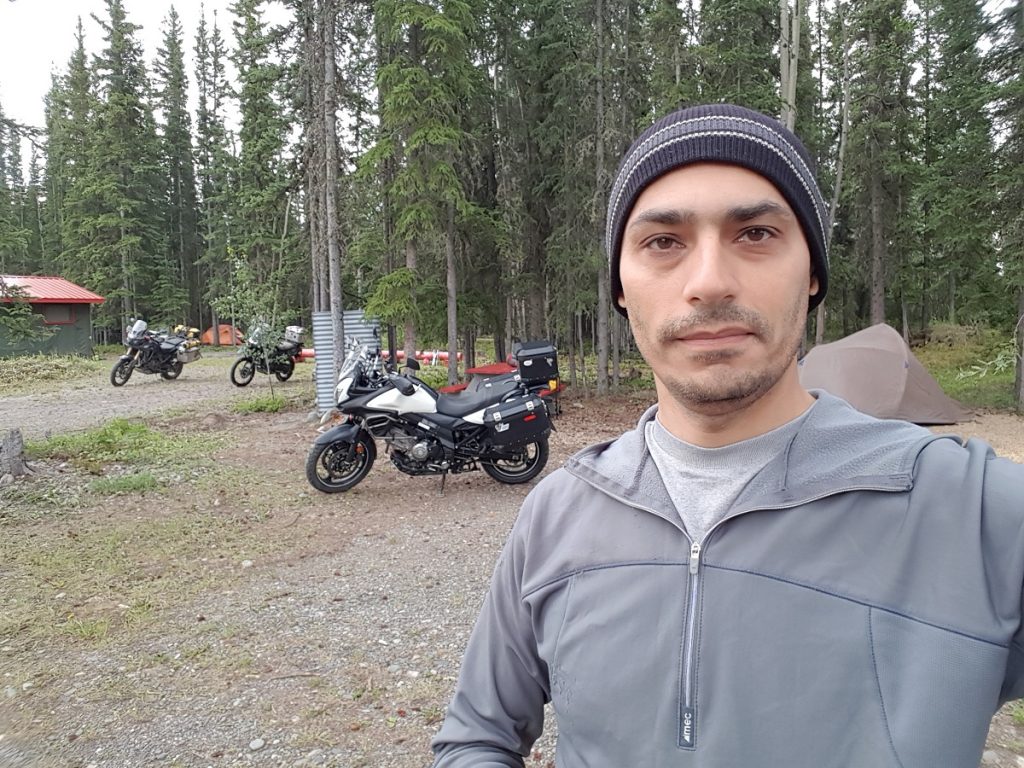 I met two other riders in the campsite, both Cristian.
One Cristian riding African twin from Chile to Alaska and the other Cristian from Argentina, riding KLR650 from Alaska to Argentina which we met few days before in Arctic Circle.