There are two roads to go back to Canada. One through Alaska highway which I came through and is paved, the other is through Top of the World highway which is mostly gravel and less traveled and more interesting.  Cristian -from Argentina- wanted to take top of the world highway and I liked to go through it as well, so we decided to go together.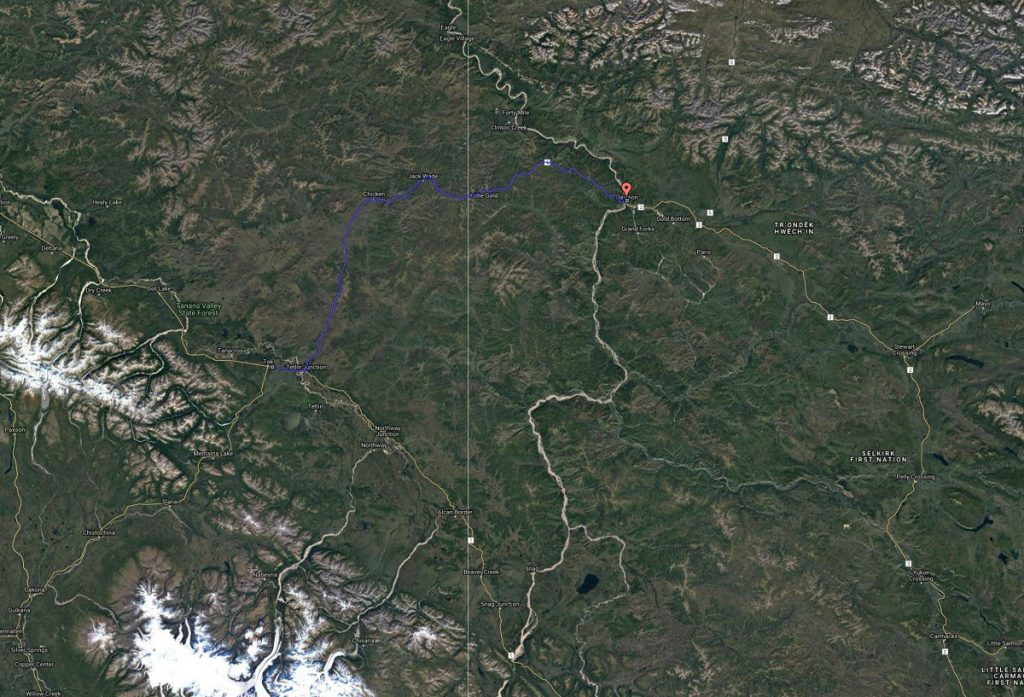 Before the border the road is a mix of gravel and some pavement.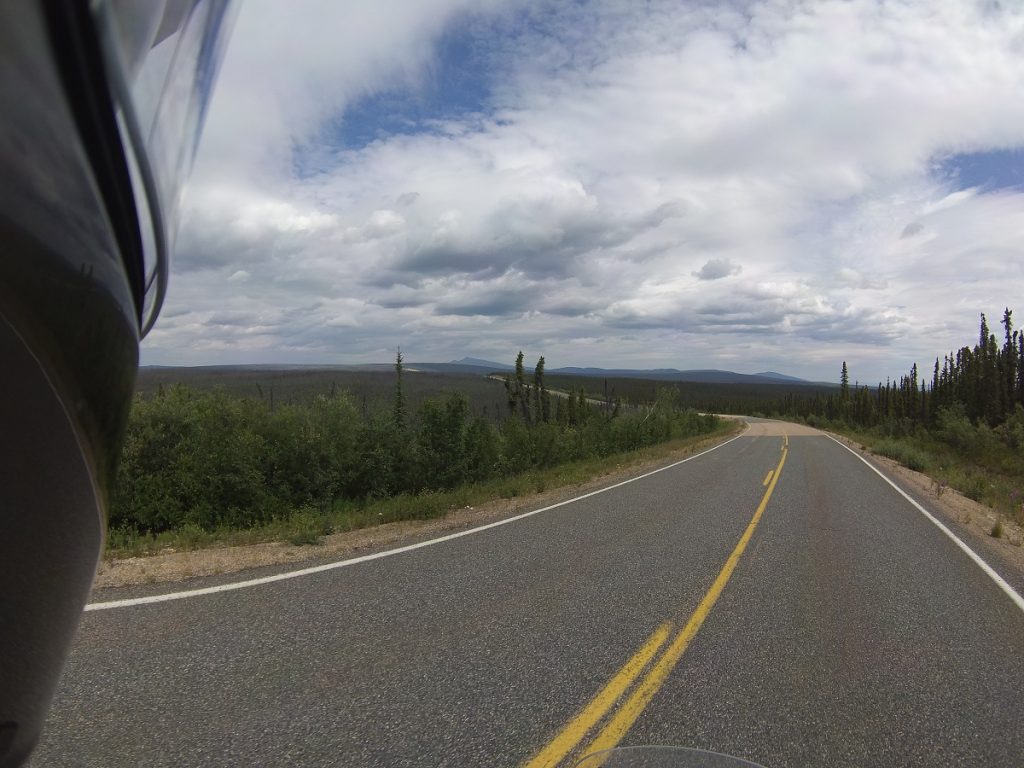 And there are always cyclist on the road.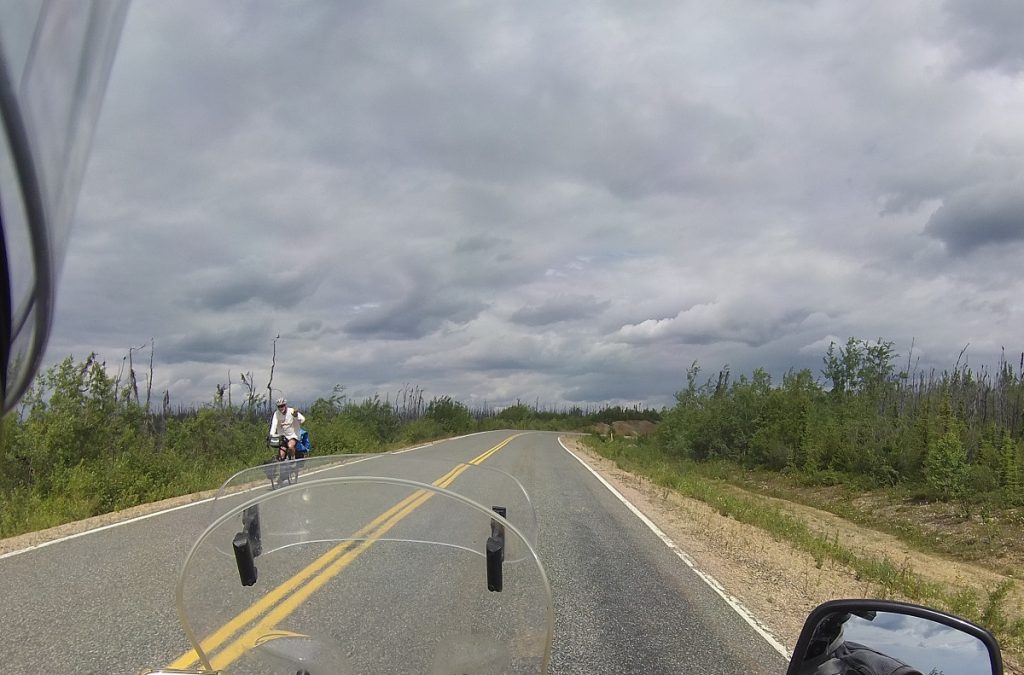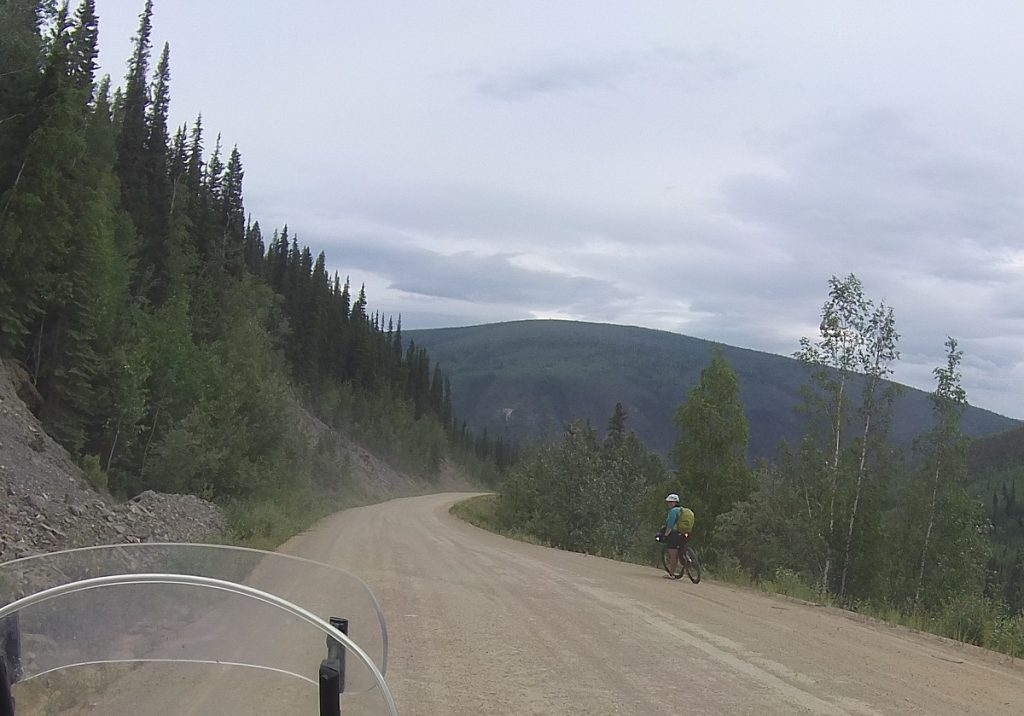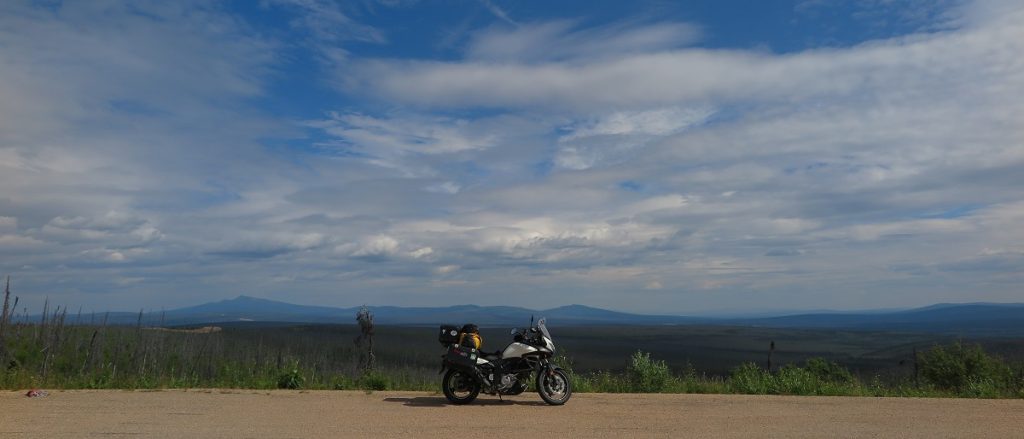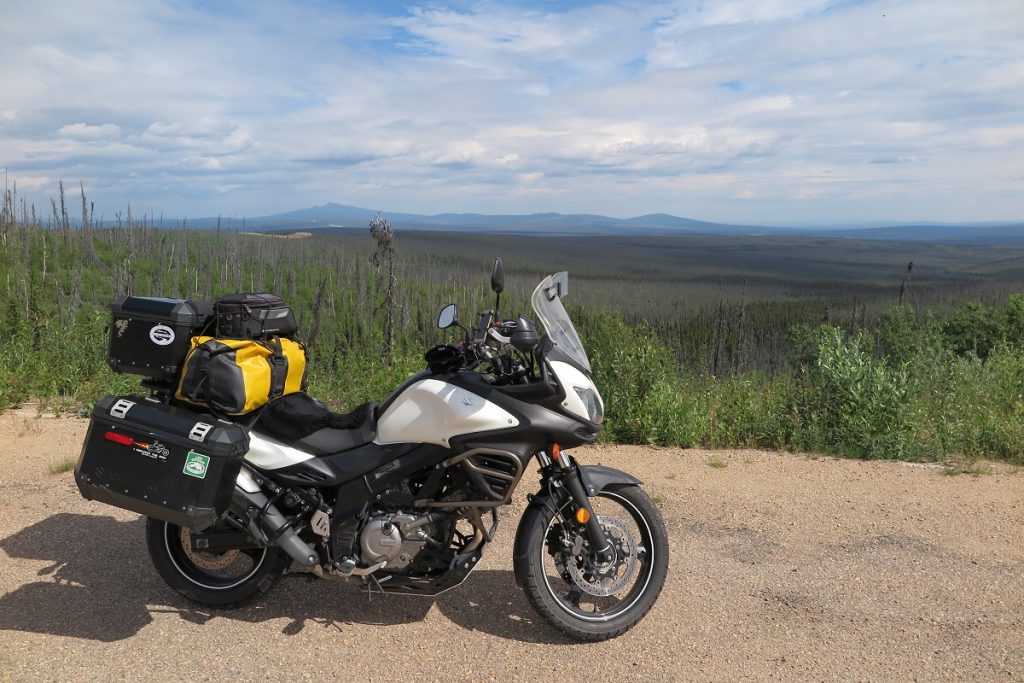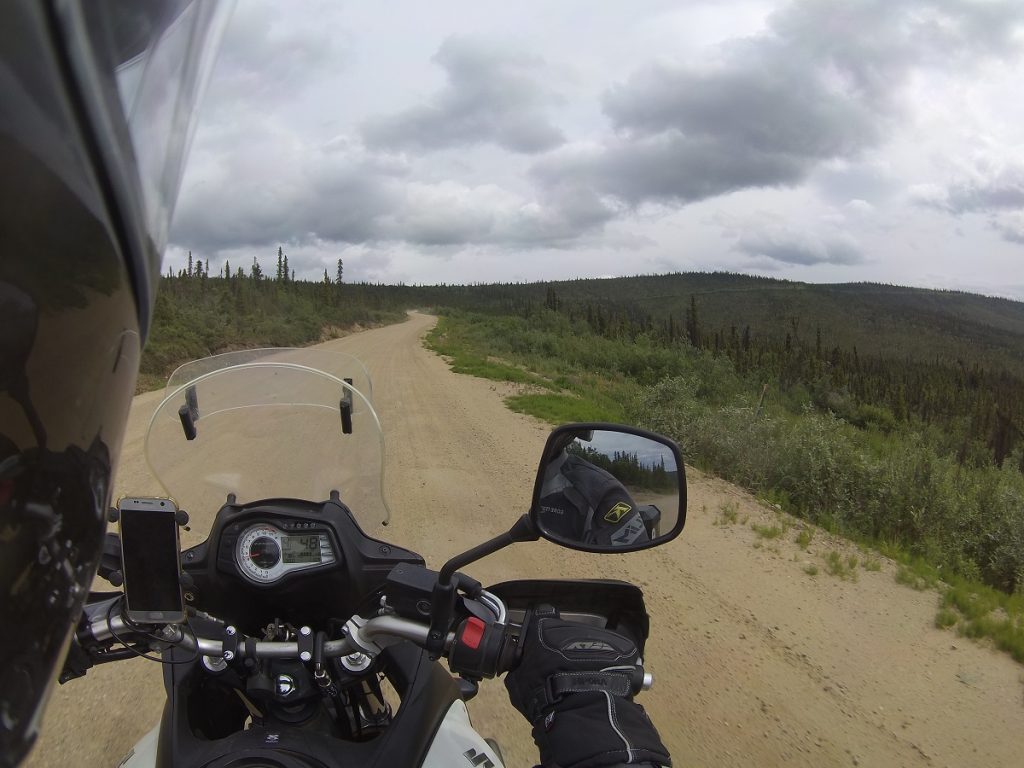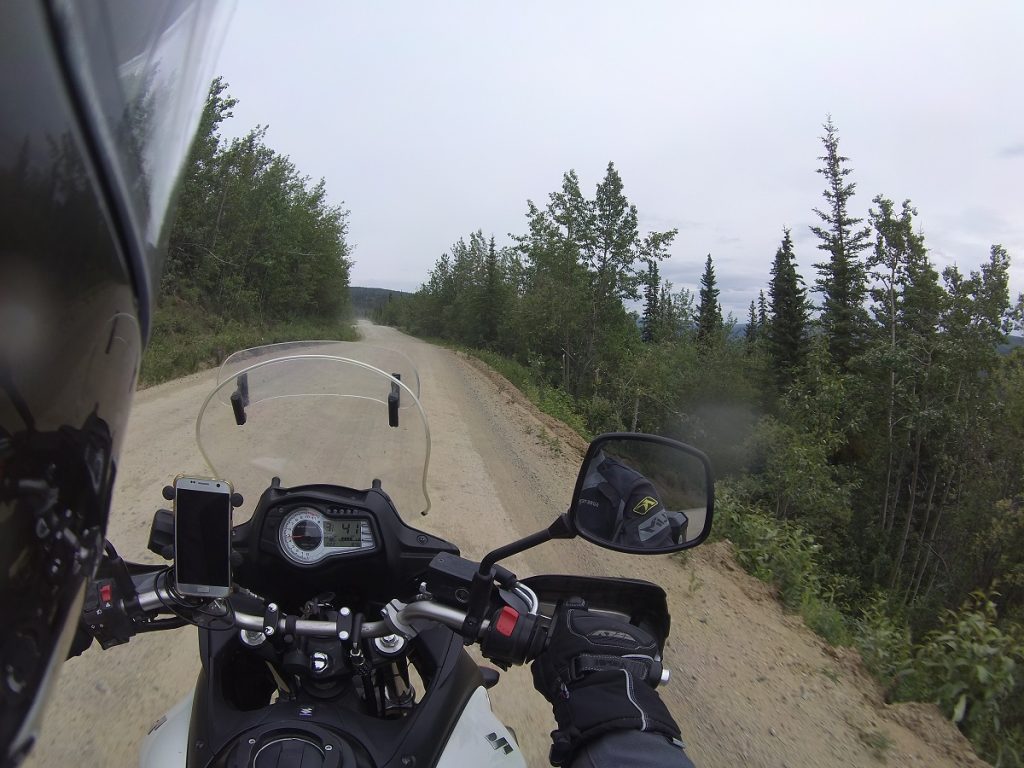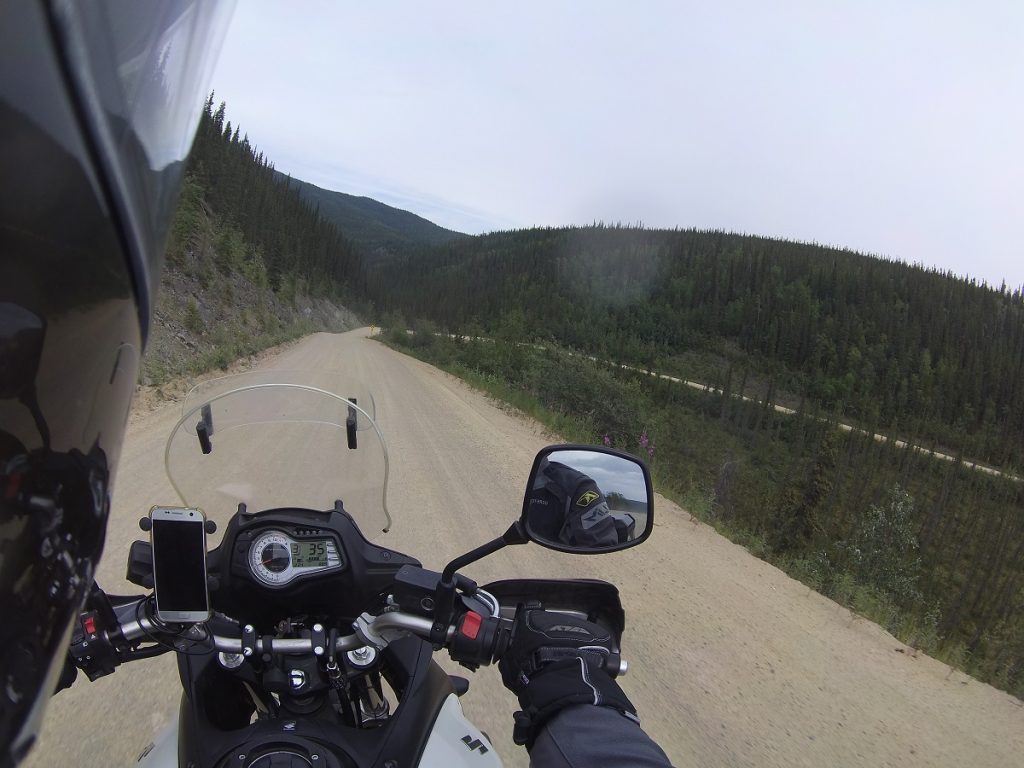 The road goes through a town called Chiken, it is founded during gold rush time.  I had to take a photo here, but didn't spent any more time.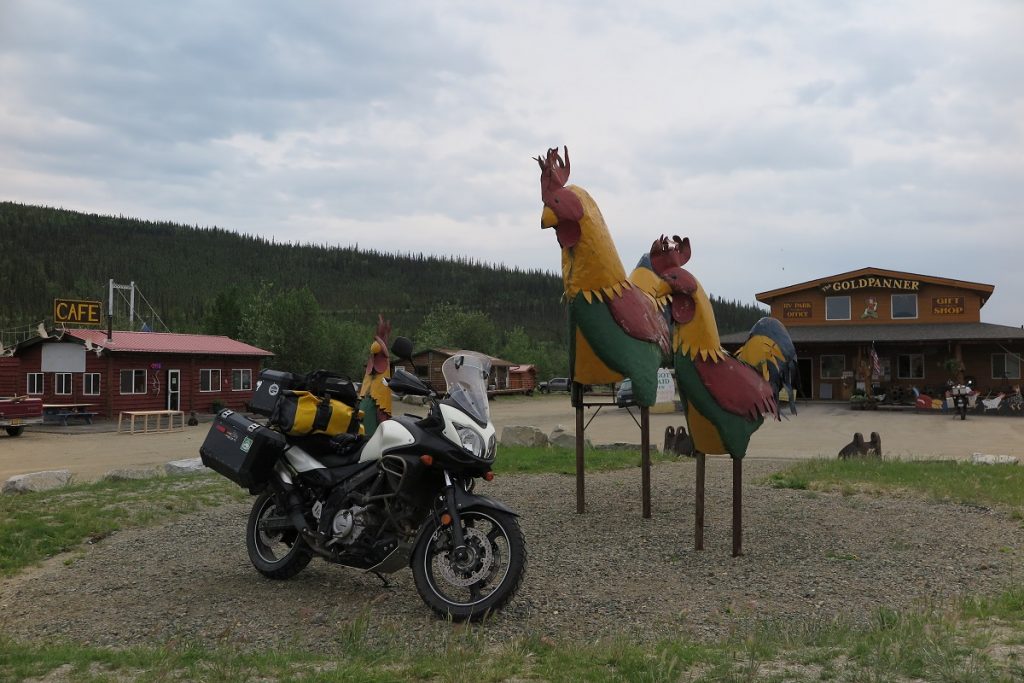 The road before border changed from gravel to a very good pavement!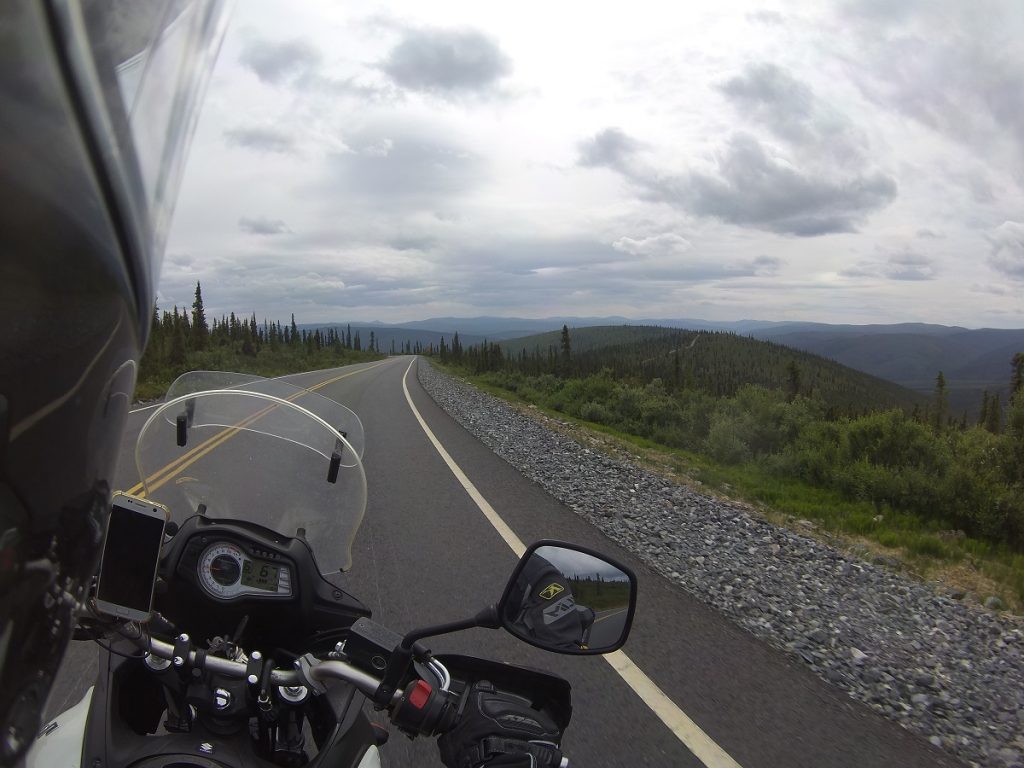 A rest area just before the border.
There is the place for "welcome to Alaska" sign but it was missing! maybe they don't welcome anyone to Alaska from here?!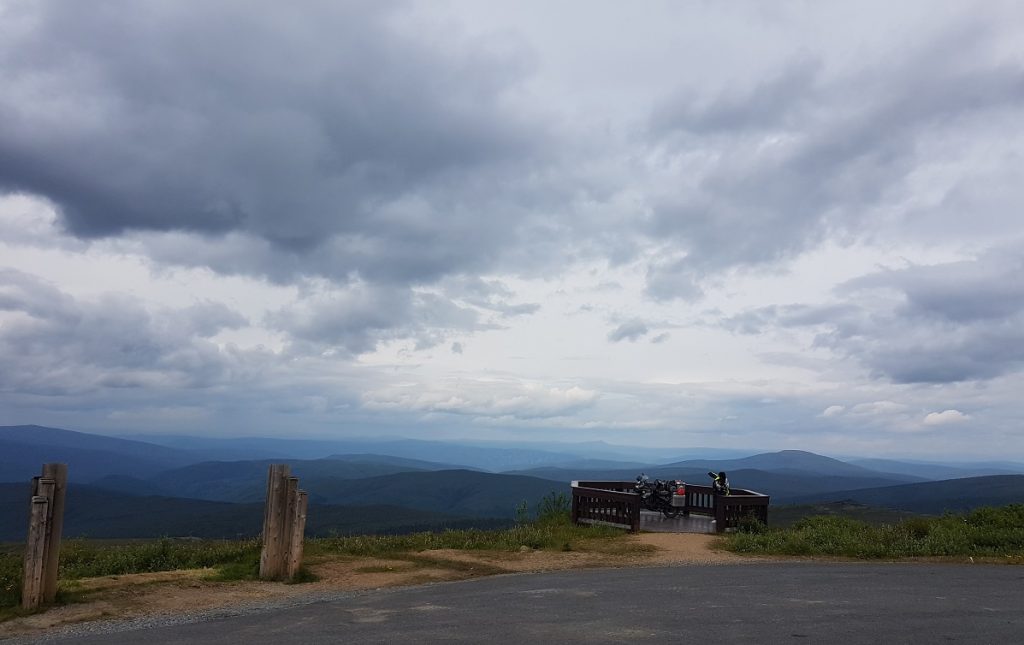 The border office is very small building that is shared between US and Canada, unlike the other borders that are few kilometers apart.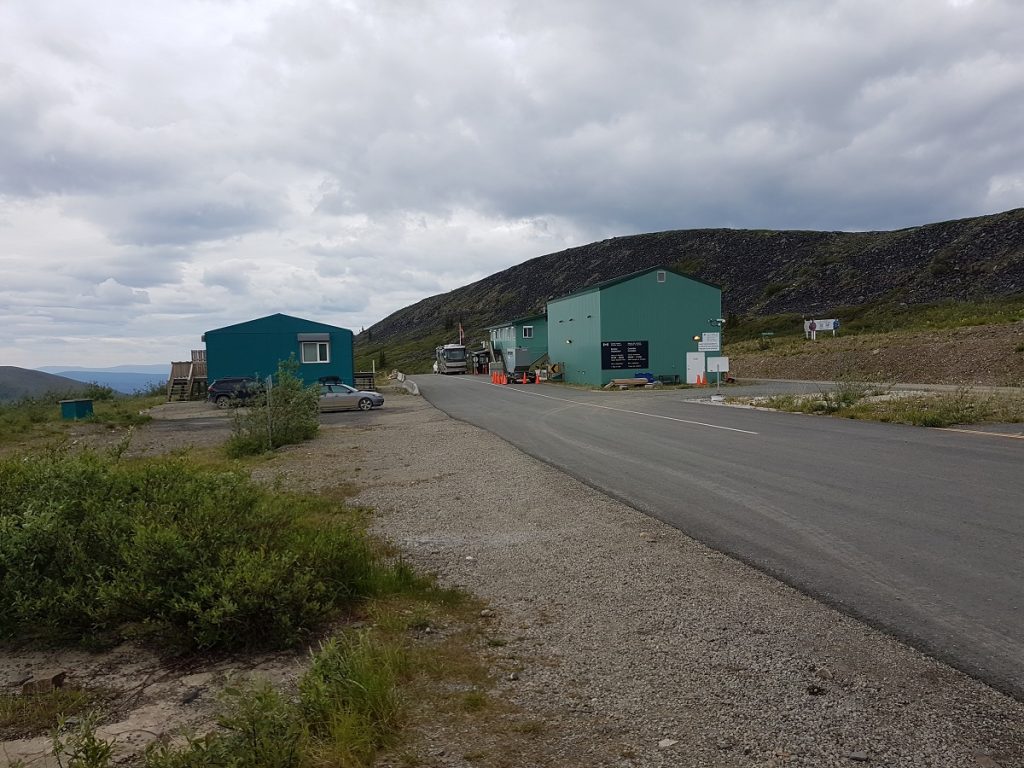 Right after border the sign from Yukon and back in Canada.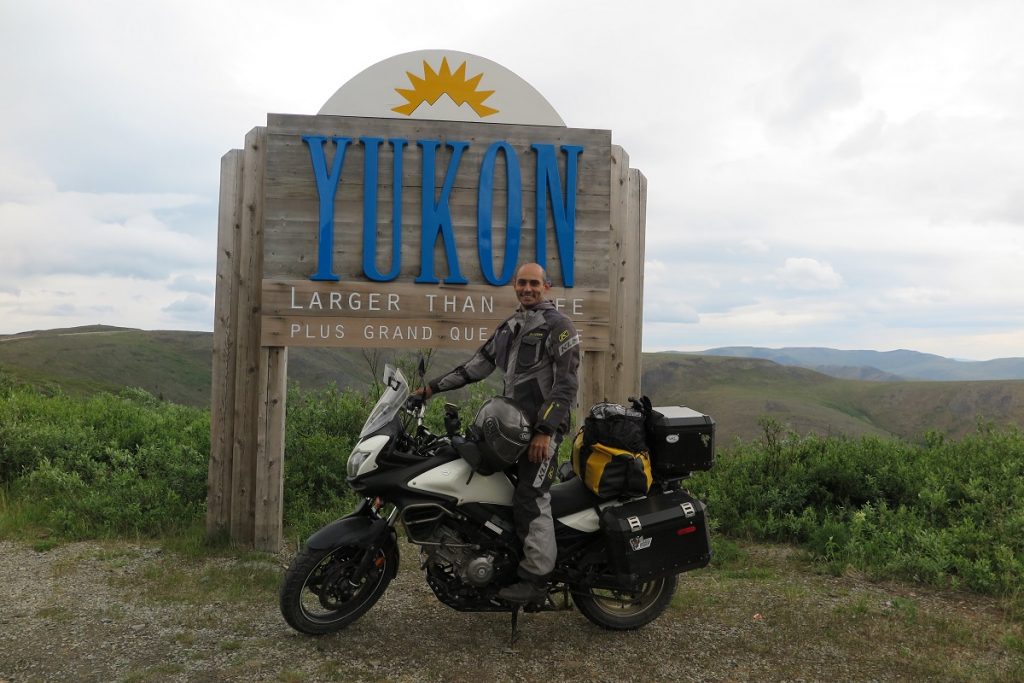 After enjoying the perfect and new pavement just before border, now from this point on, for the rest of 100km to Dawson city is gravel and starts just few meters after the border.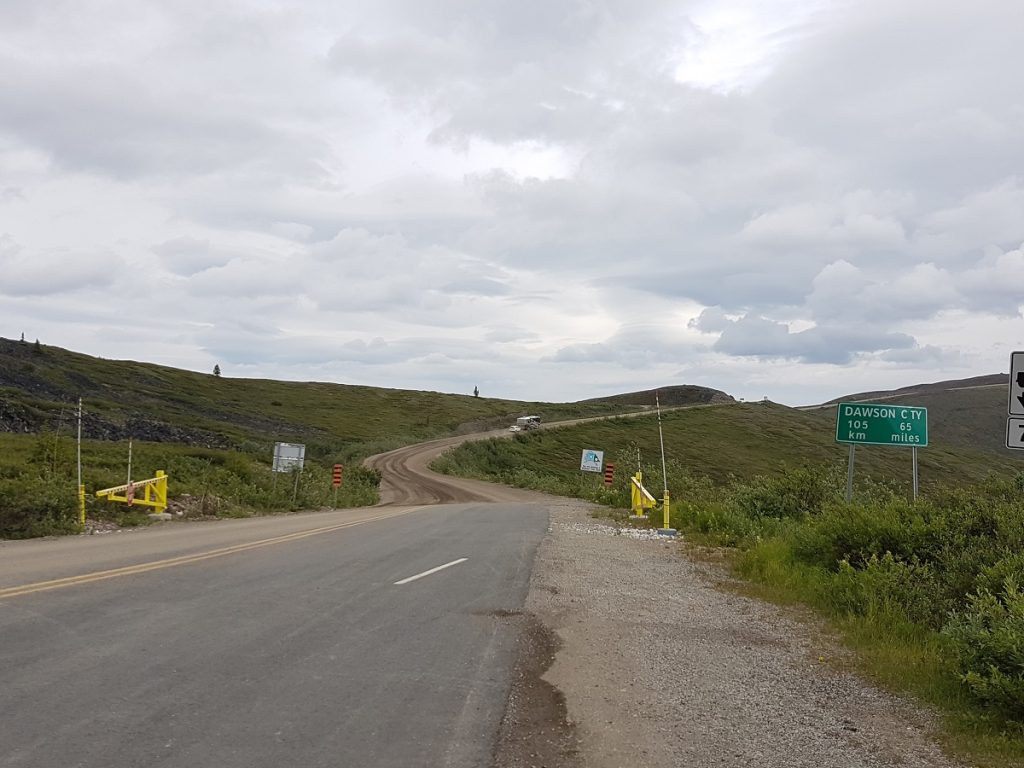 And looks like the whole section of the road is considered under construction!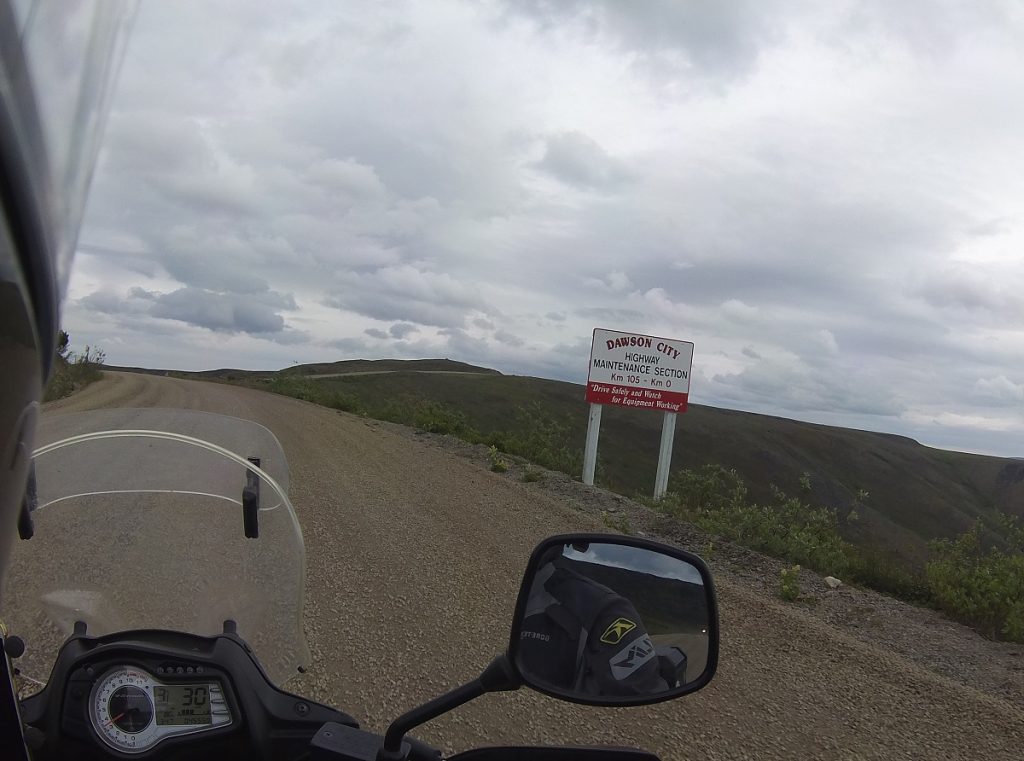 Road goes over the mountain top with different and nice scenery.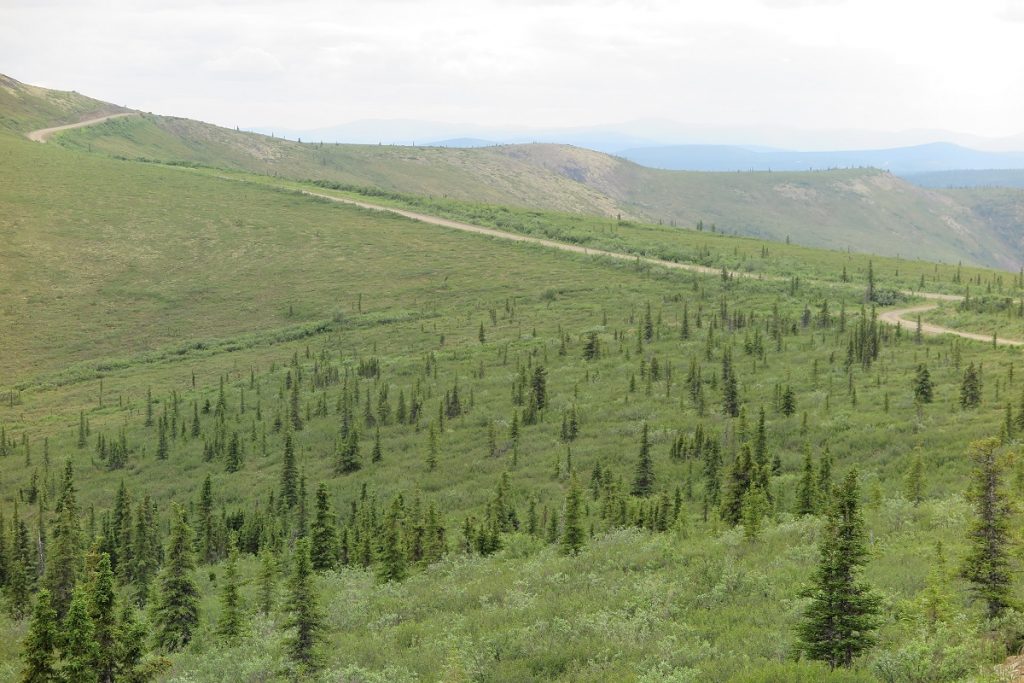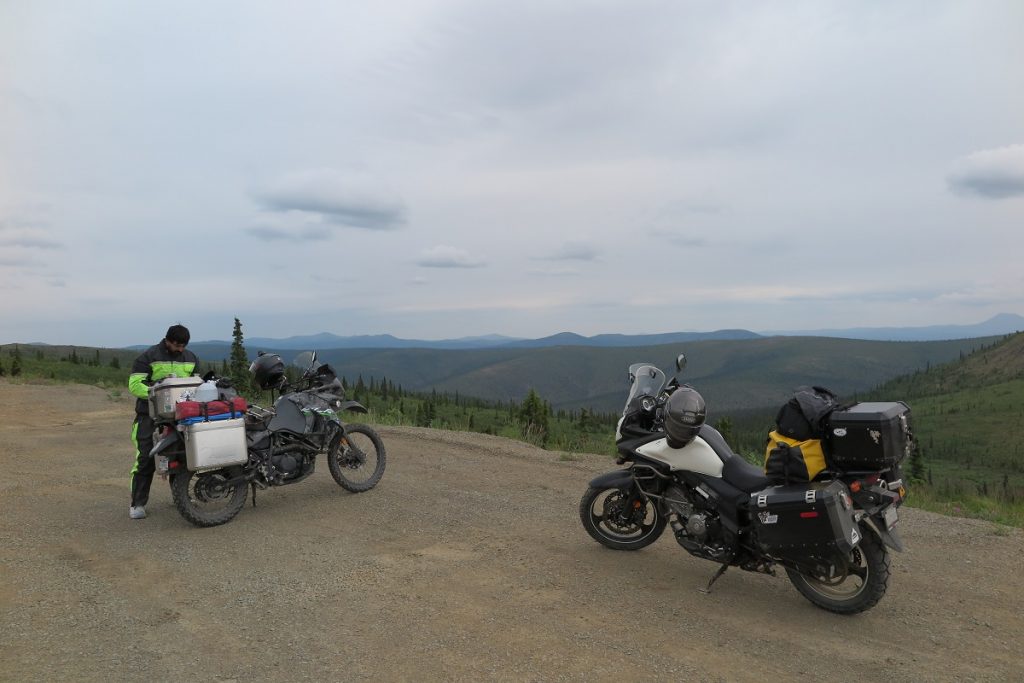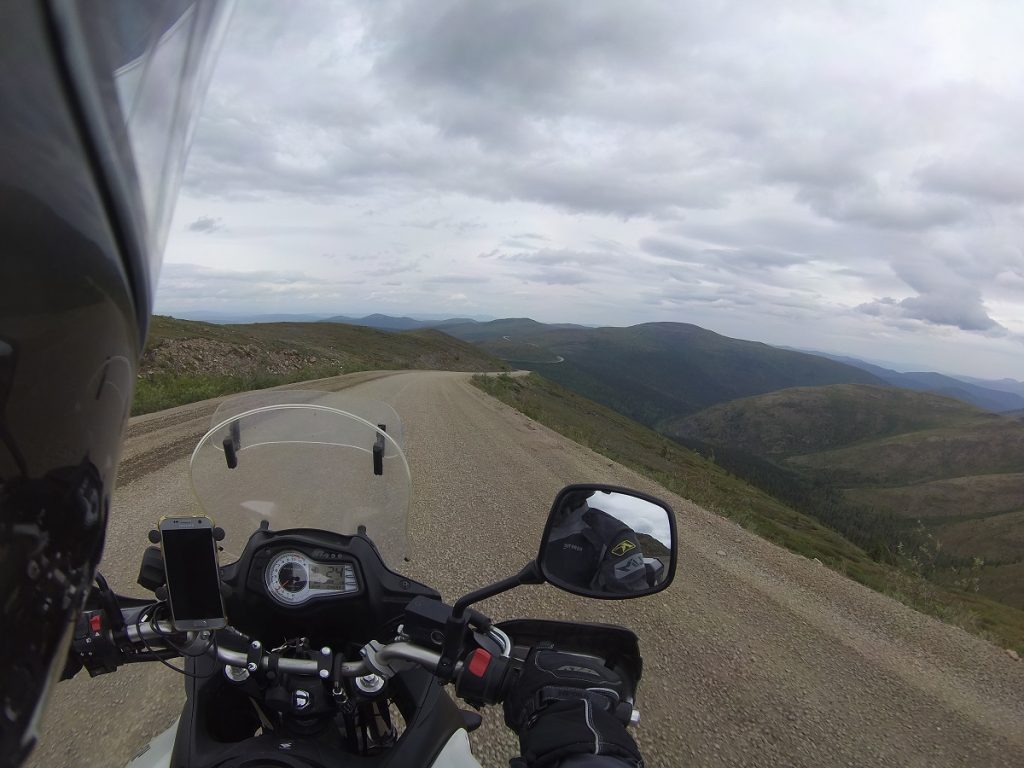 Since there are very few travelers on the road there is no one to stop the traffic for construction area, drivers should just slow down and pass construction equipment slowly.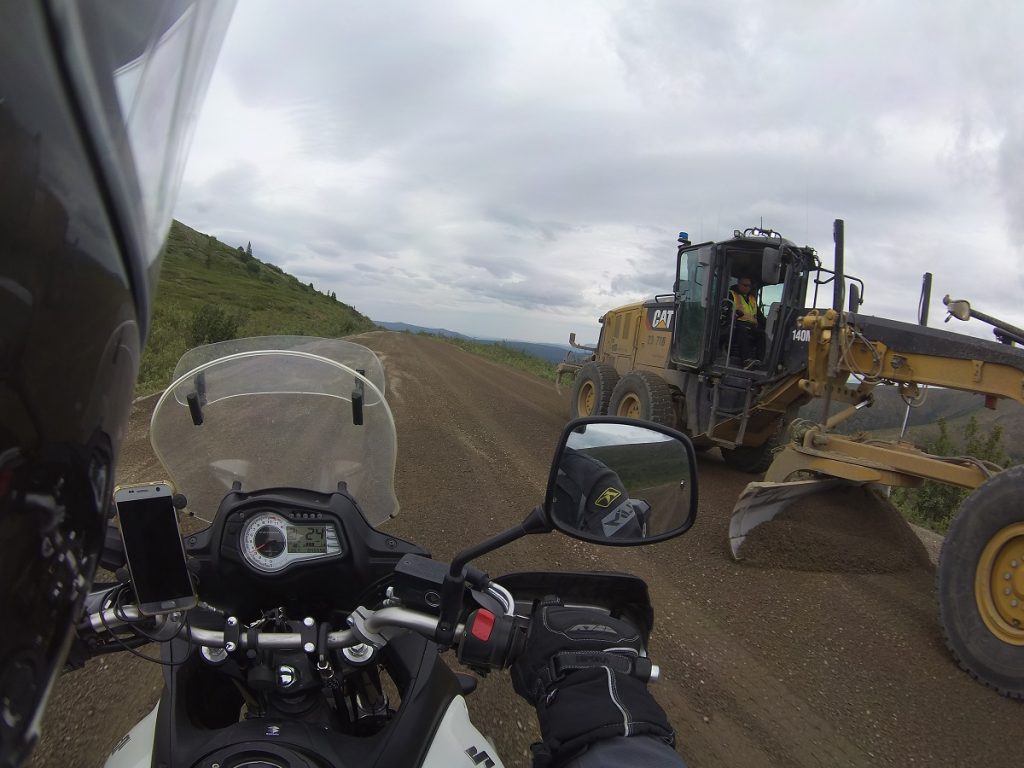 I didn't have much experience riding in gravel specially these soft sand and gravel, during this ride I learned few tricks from Cristian and had a lot of time to practice.
2 hours after boarder we are getting to Dawson city, we did not expect to find the city like this.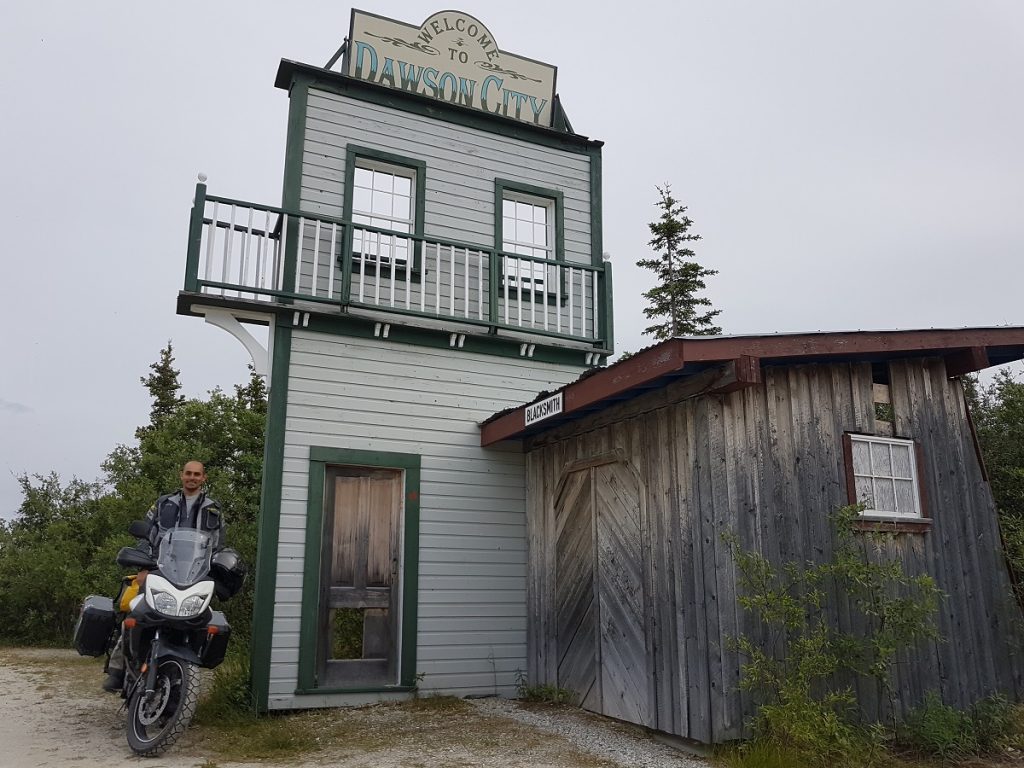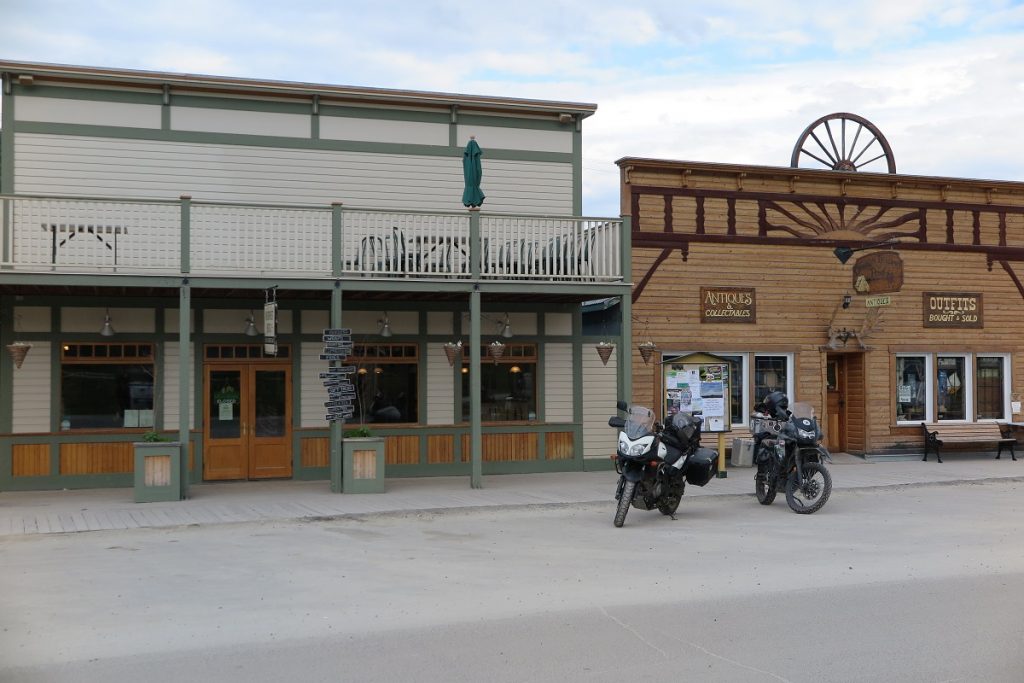 We go back to a campground just outside of the city and cross the river to setup tent and then come back to the city.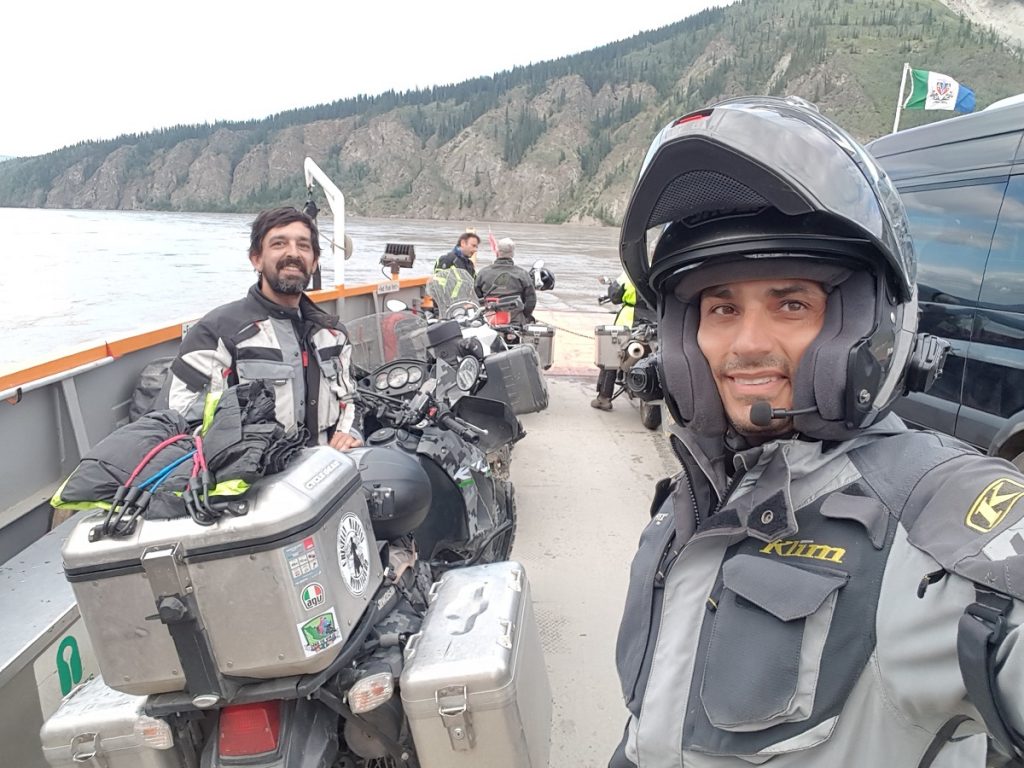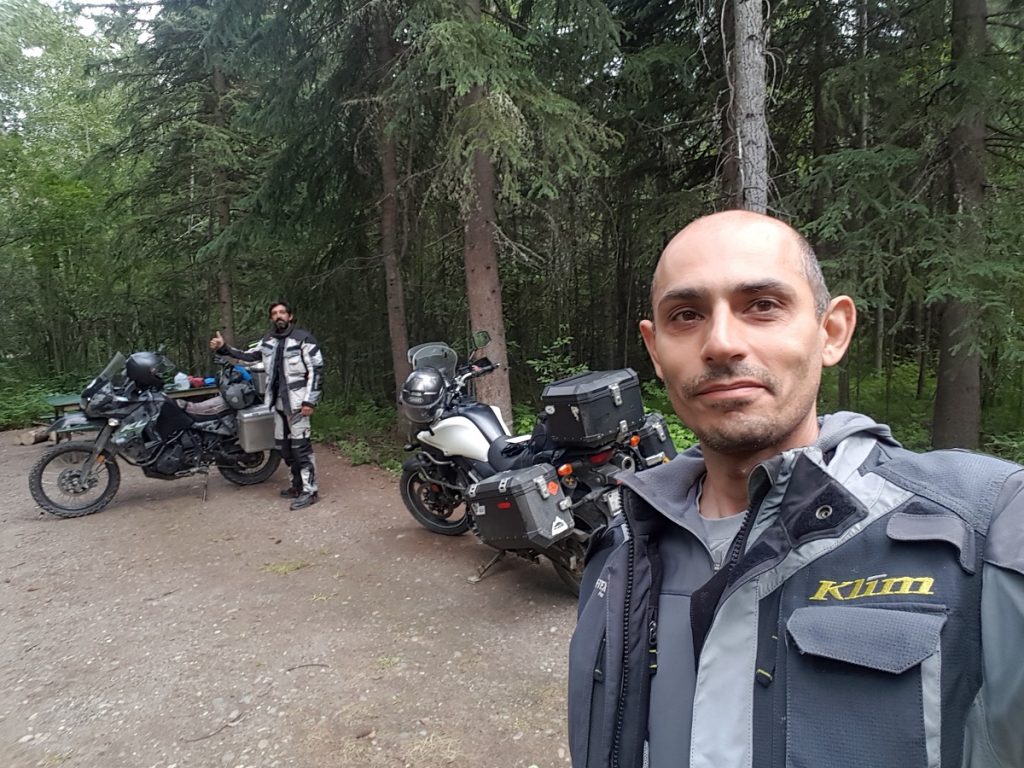 We walked a lot around the city…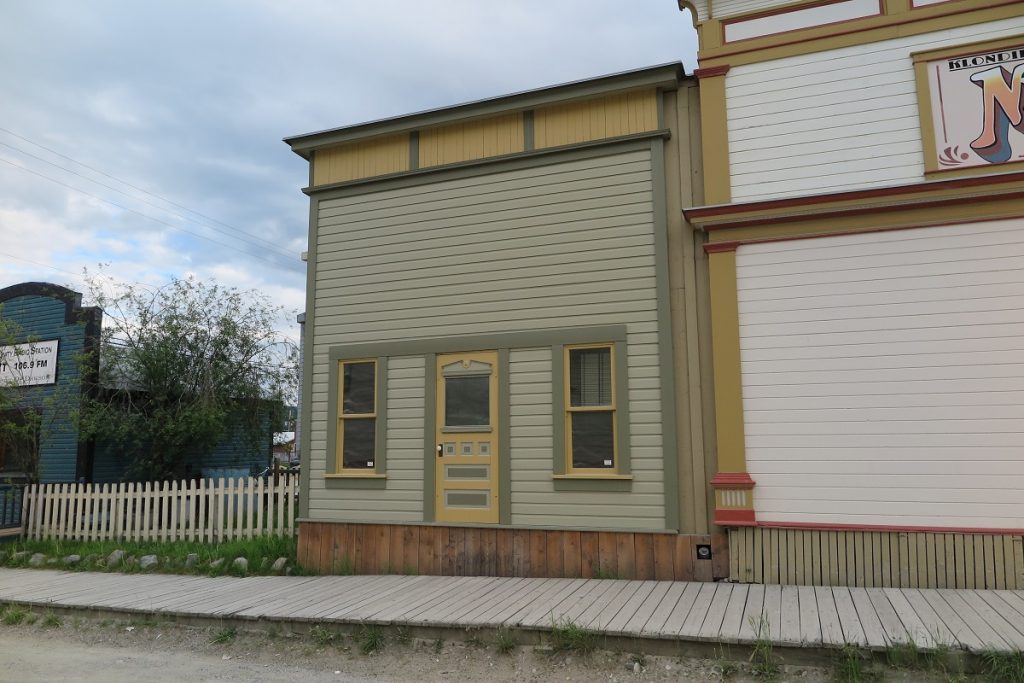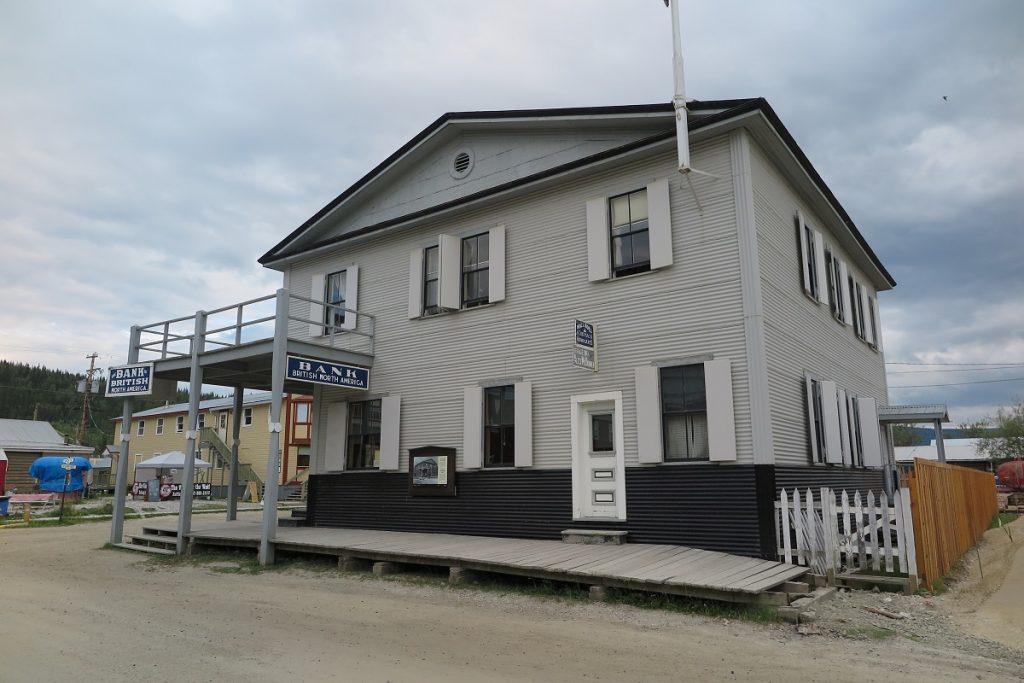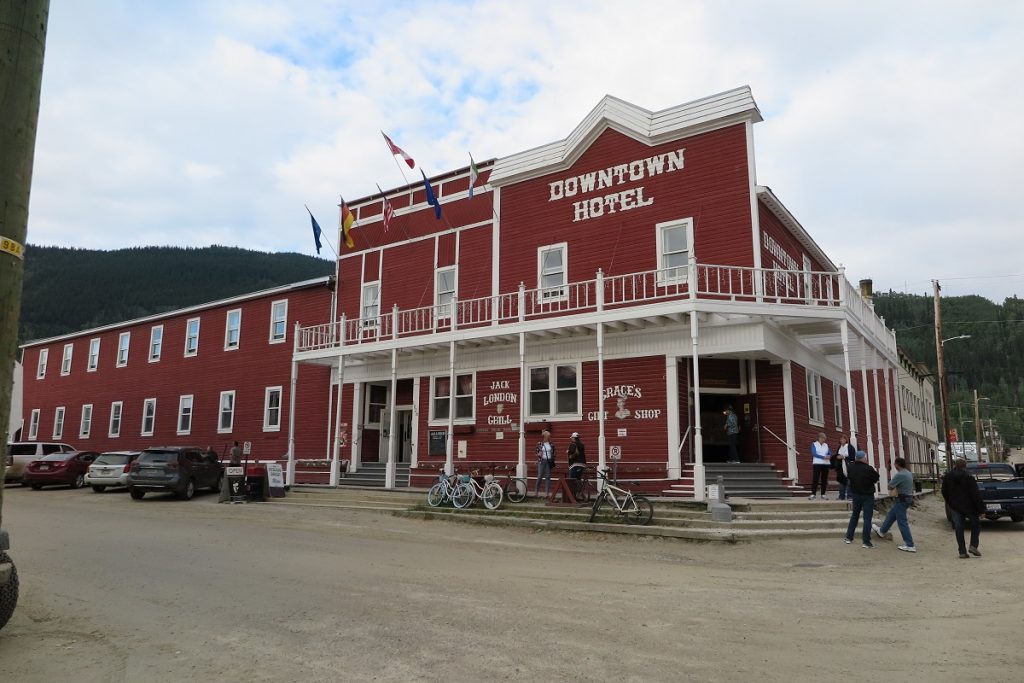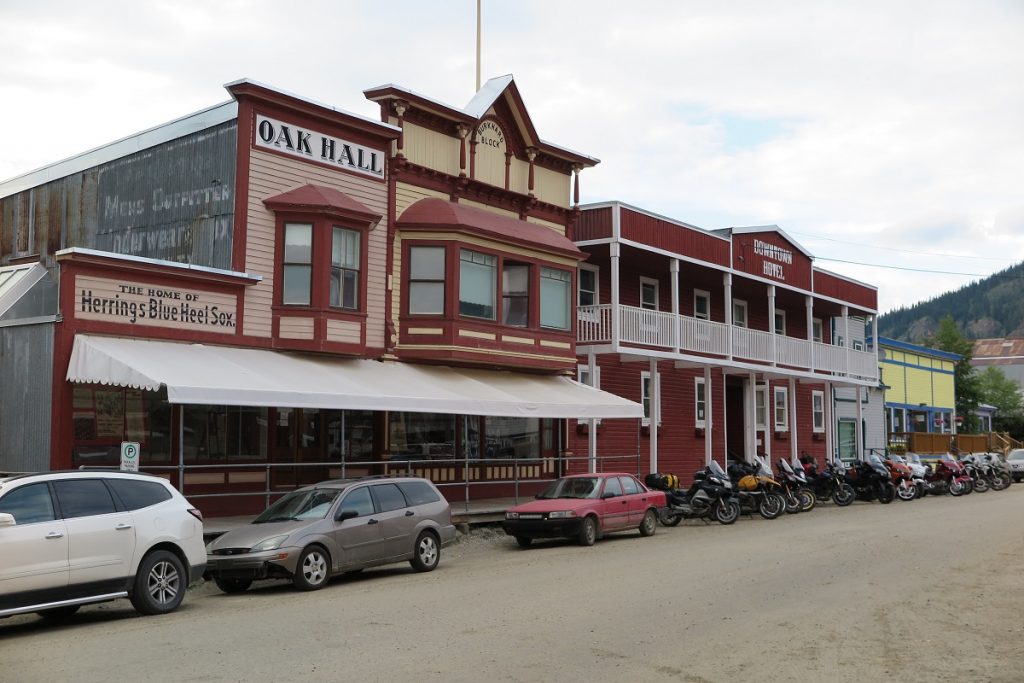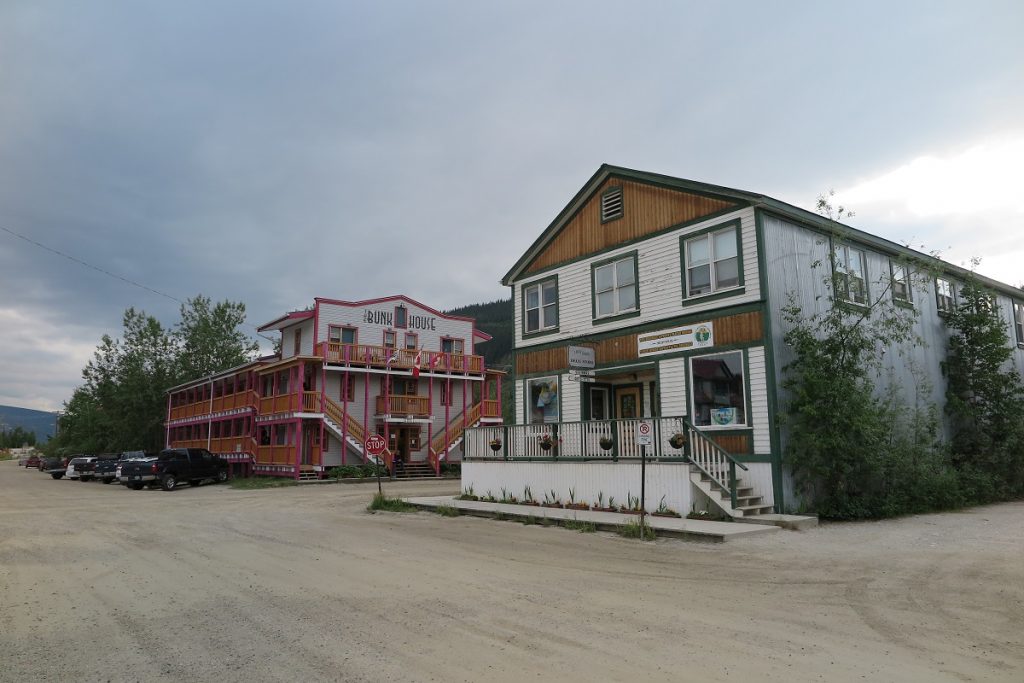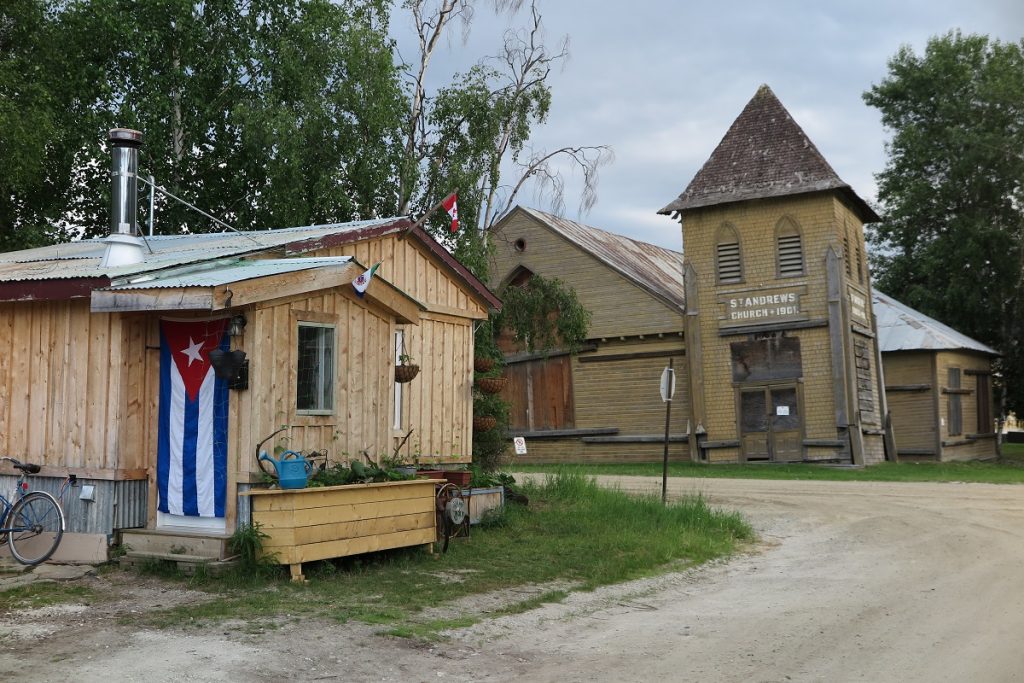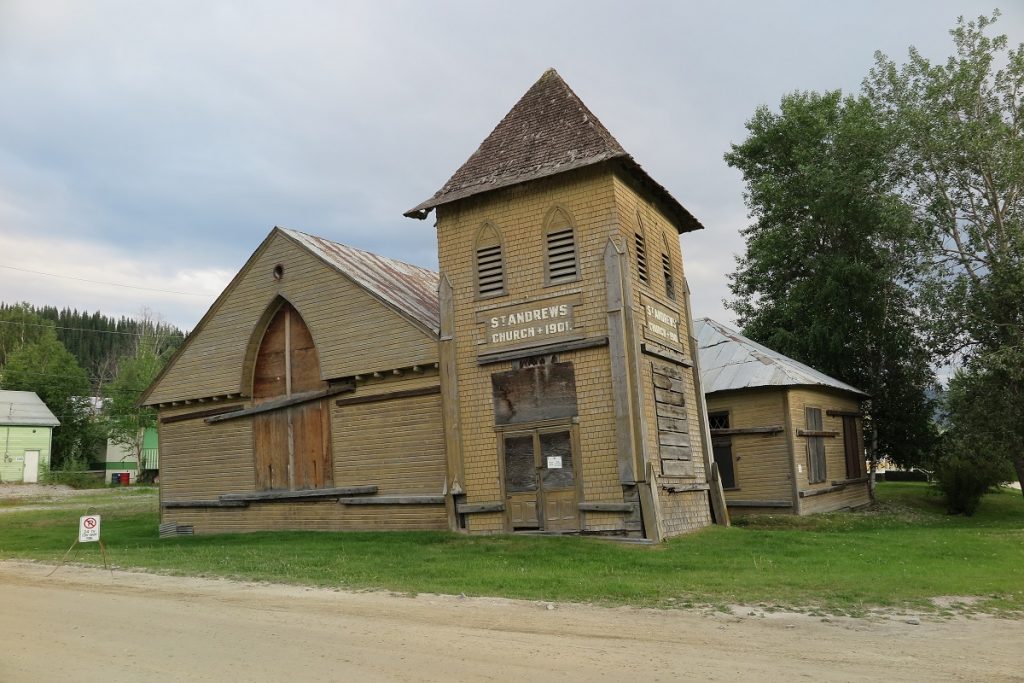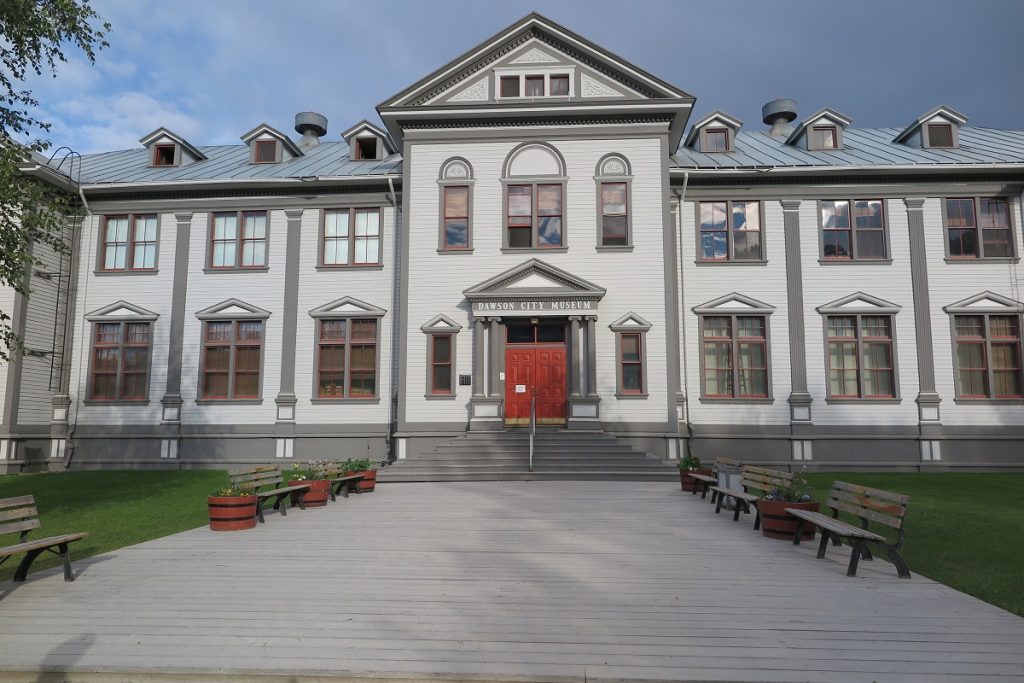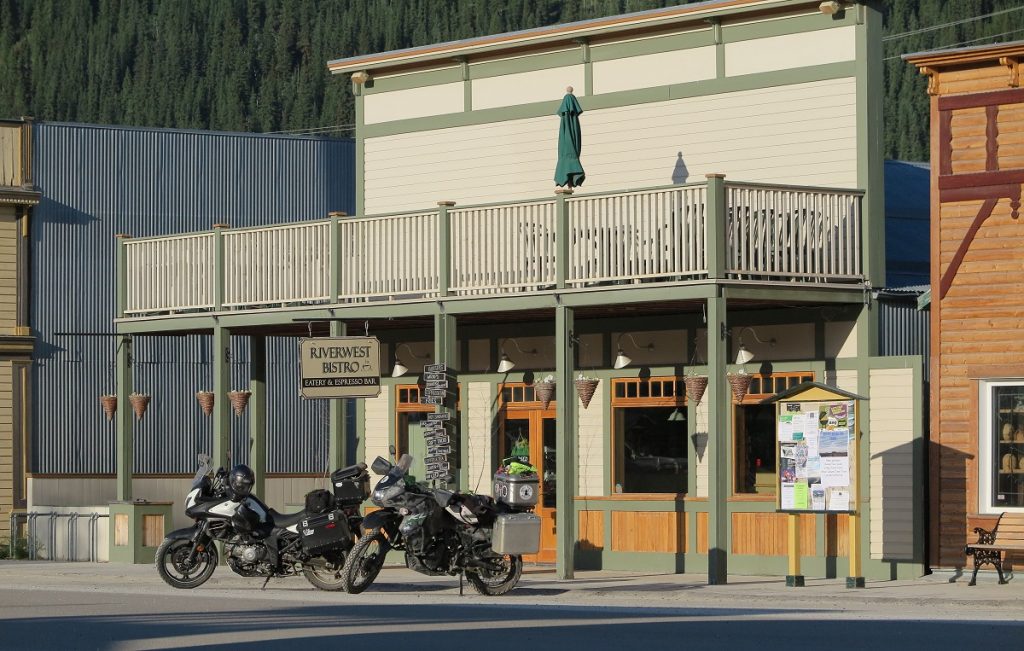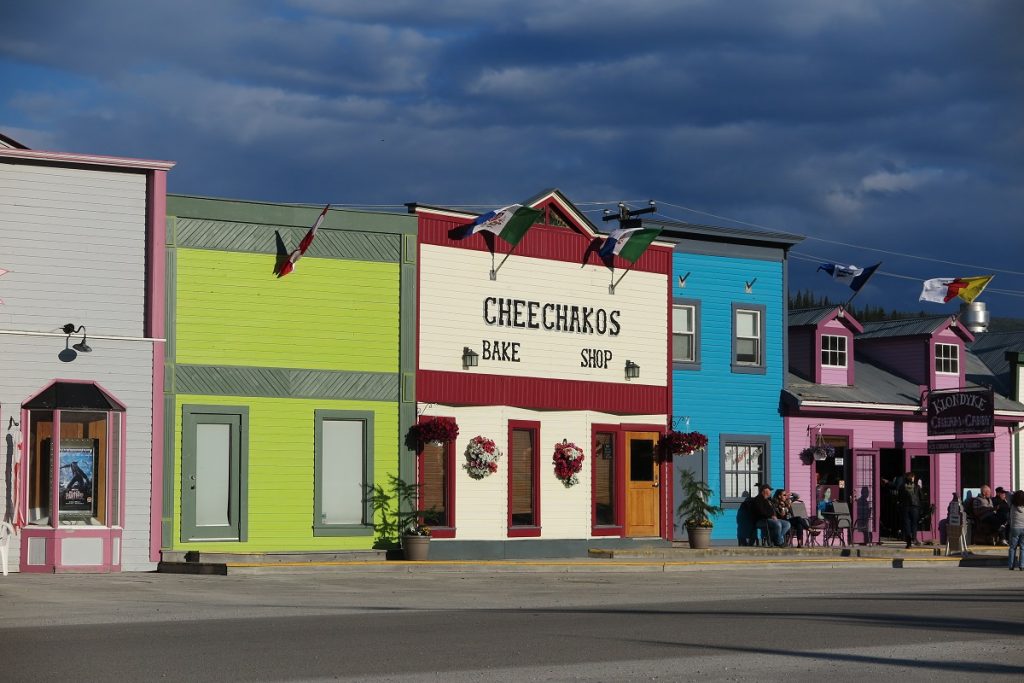 There is a challenging road that goes north in Yukon known as Dempster highway and this year for the first time a new section added to the end that connects it to Tuktuyaktak beside arctic ocean.  Because of this a lot of riders and adventurer came this year to go through the road.  But we heard some stories from people that had accident and falls and had to turn back injured or damaged bike.
In tourist information we were told the road is fine and some areas under repair and construction, we just have to ride cautiously and based on the road condition.
The Dempster highway is 750km long plus the extra 150km to Tuk (Tuktuyaktak). all dirt and gravel, with very few campgrounds, gas stations or towns on the road.
We decided to give it a try together, but take it easy.
So back to campsite to rest tonight and get ready for tomorrow.