We had a wet and cold night and morning and also tired, so we slept well to afternoon!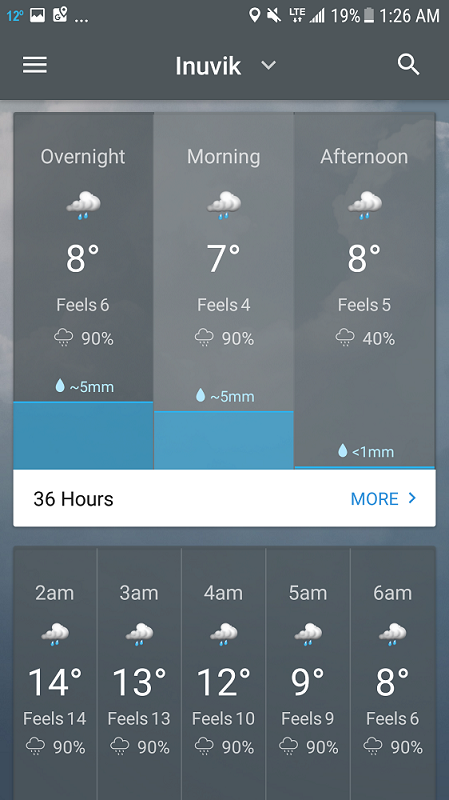 With the rain it would take long time for the road to try, so we decided to stay here for the the rest of the day as well.
With the cold and mosquitoes we decided to find an indoor place to spend time. and the only place we found was the cafeteria of the local hostpital.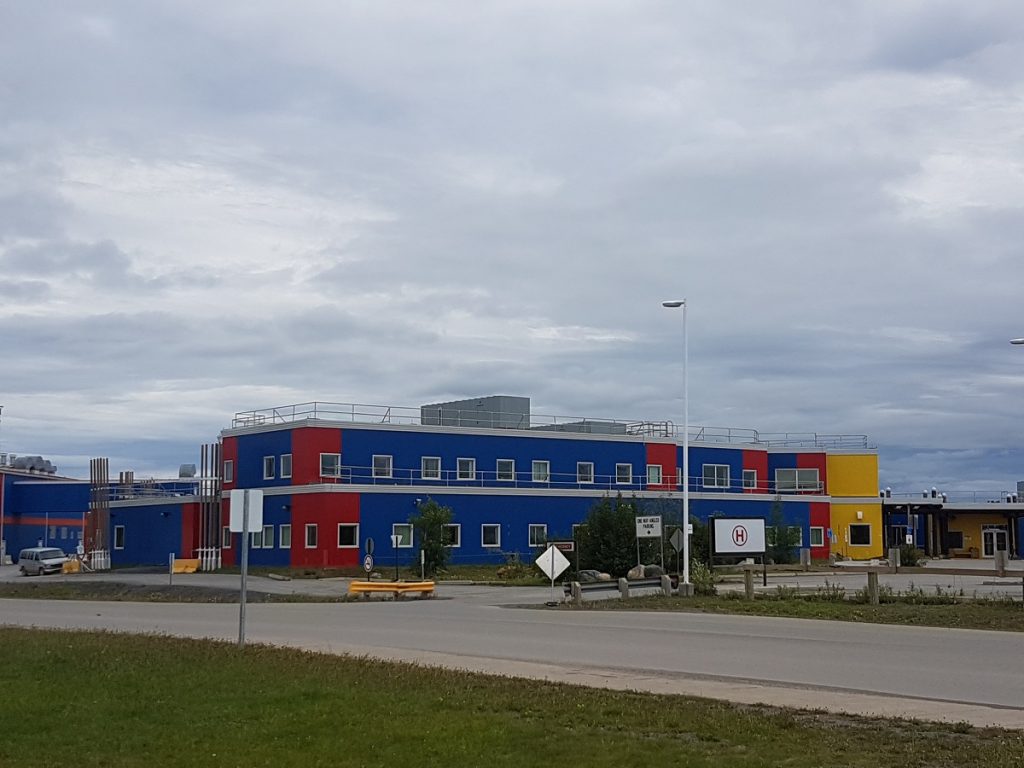 Had some hot coffee and sort out the photos and clean up the memory from camera.
That was pretty much most of the day.
For dinner anyone we asked recommended Alestine's, it happen to be right beside the the campsite.  It's a very cozy and small place with the kitchen in an old school bus.
We had to wait a while and still share tables with others.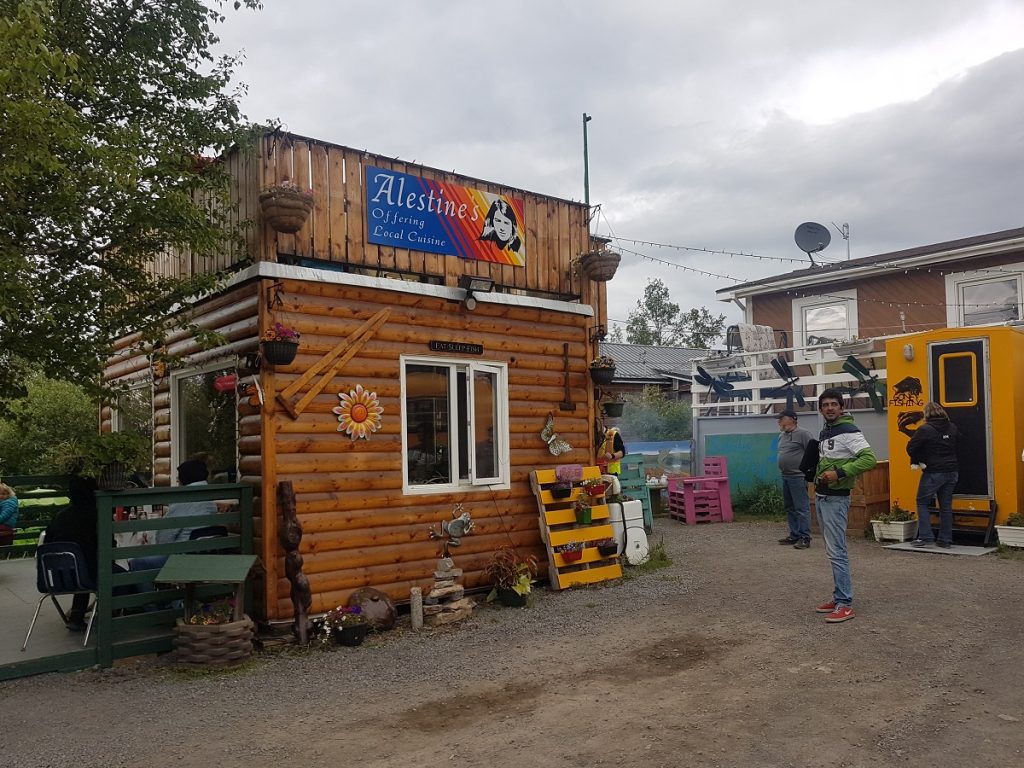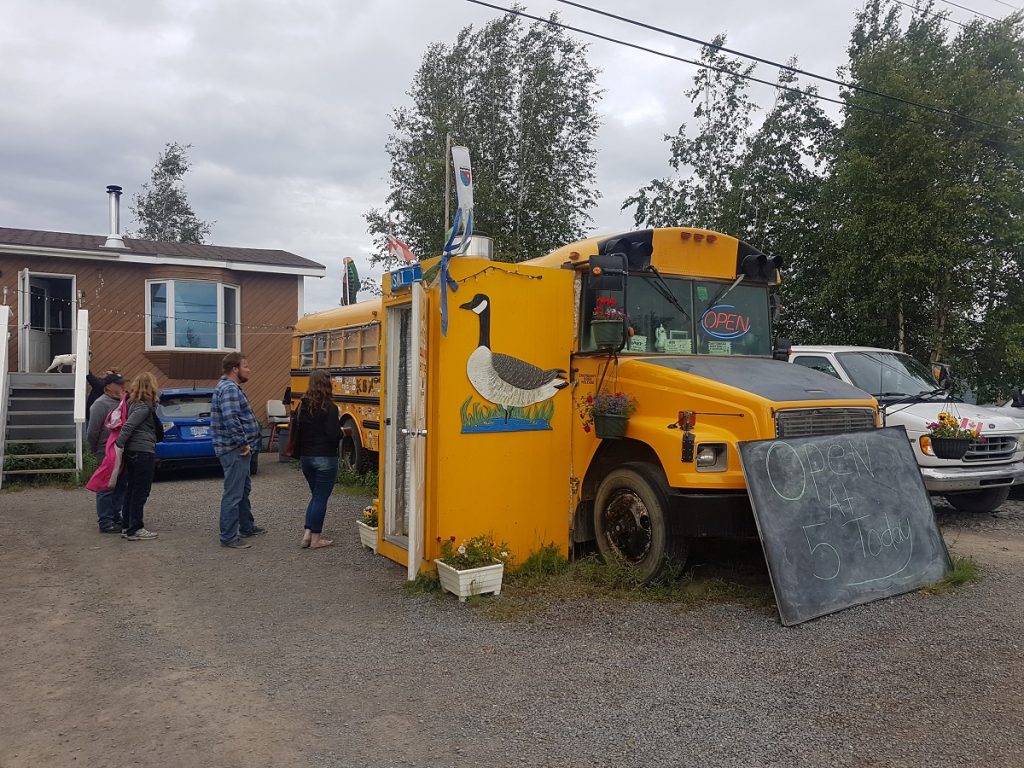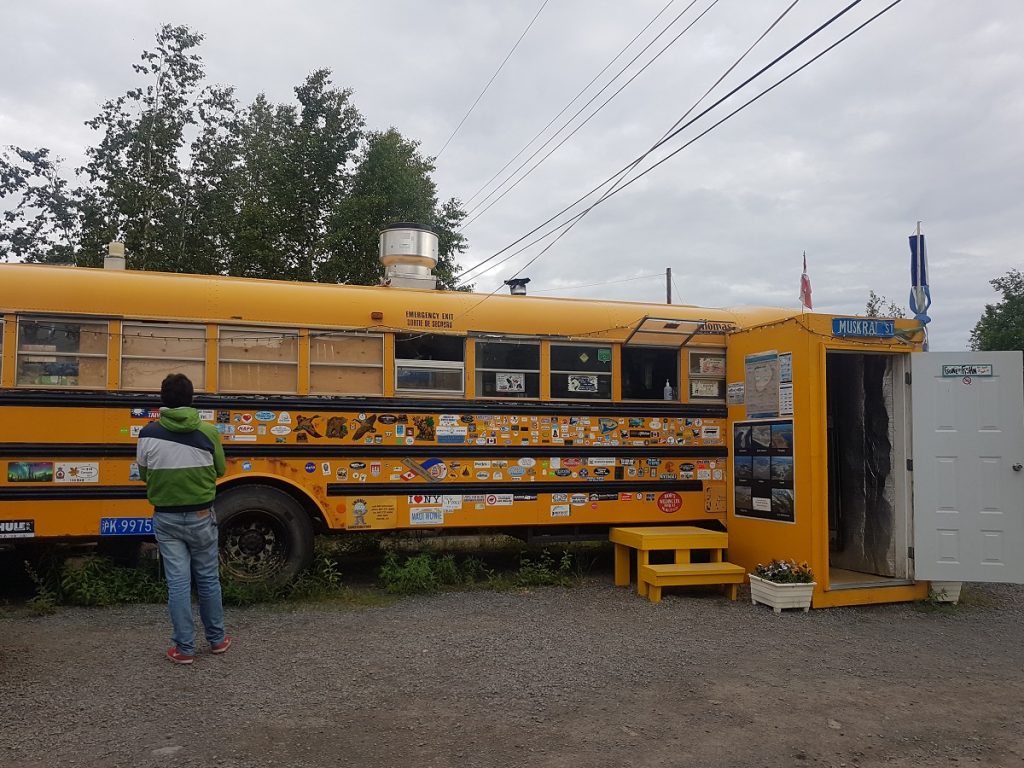 The food was great and artifacts around were very interesting.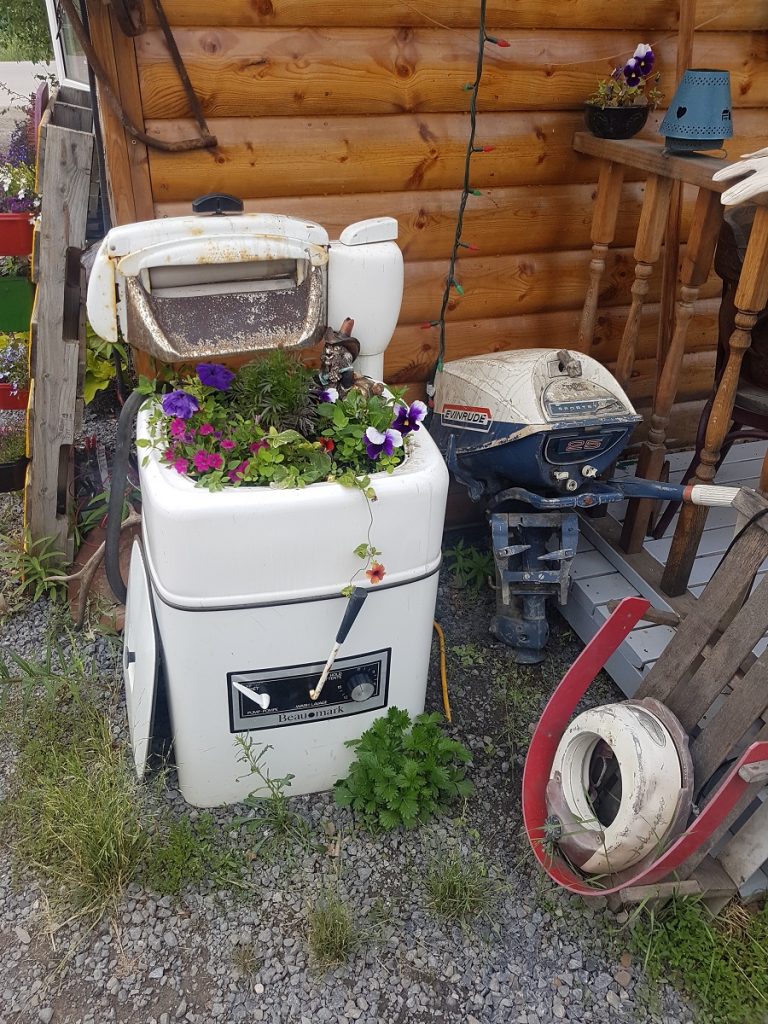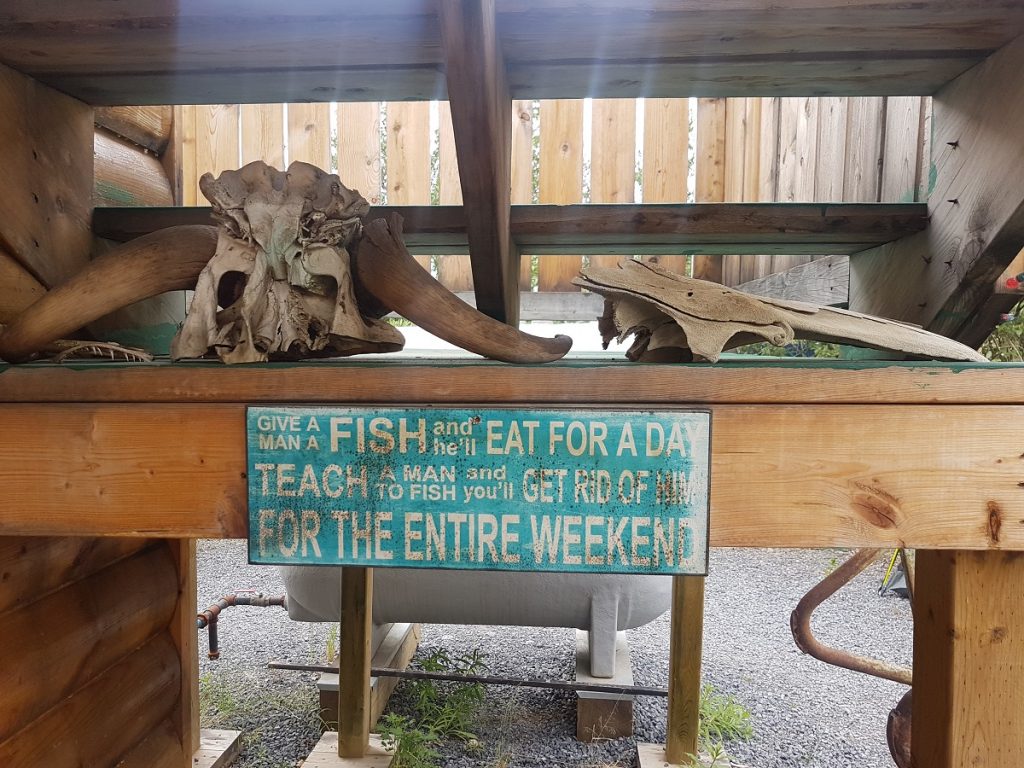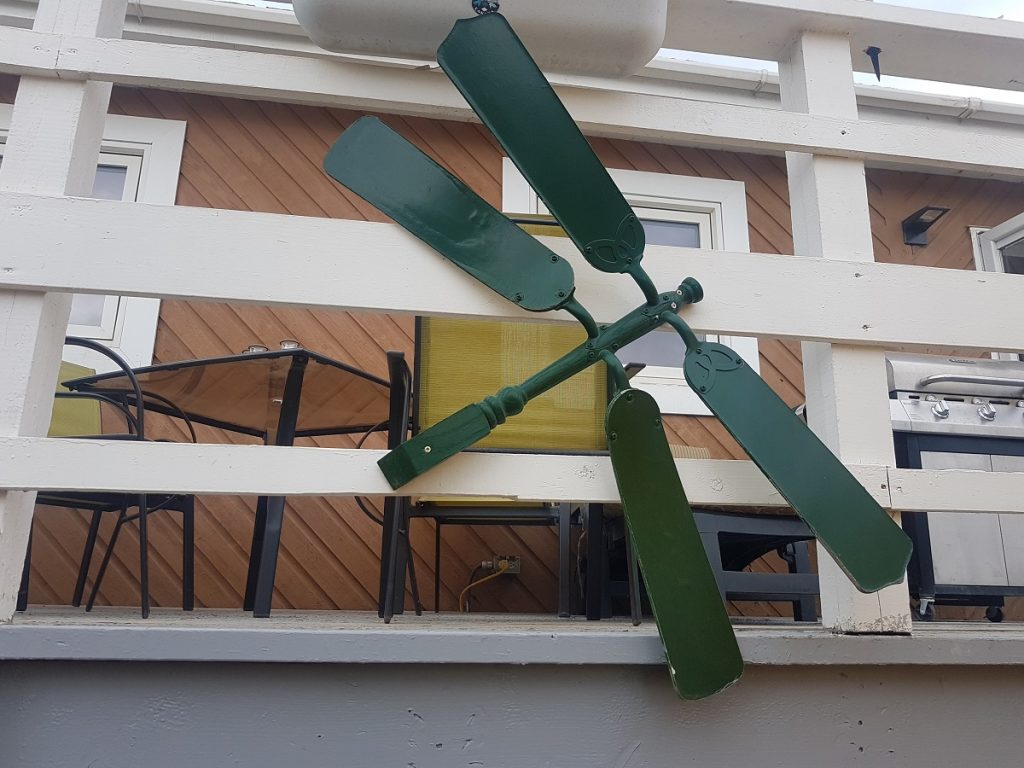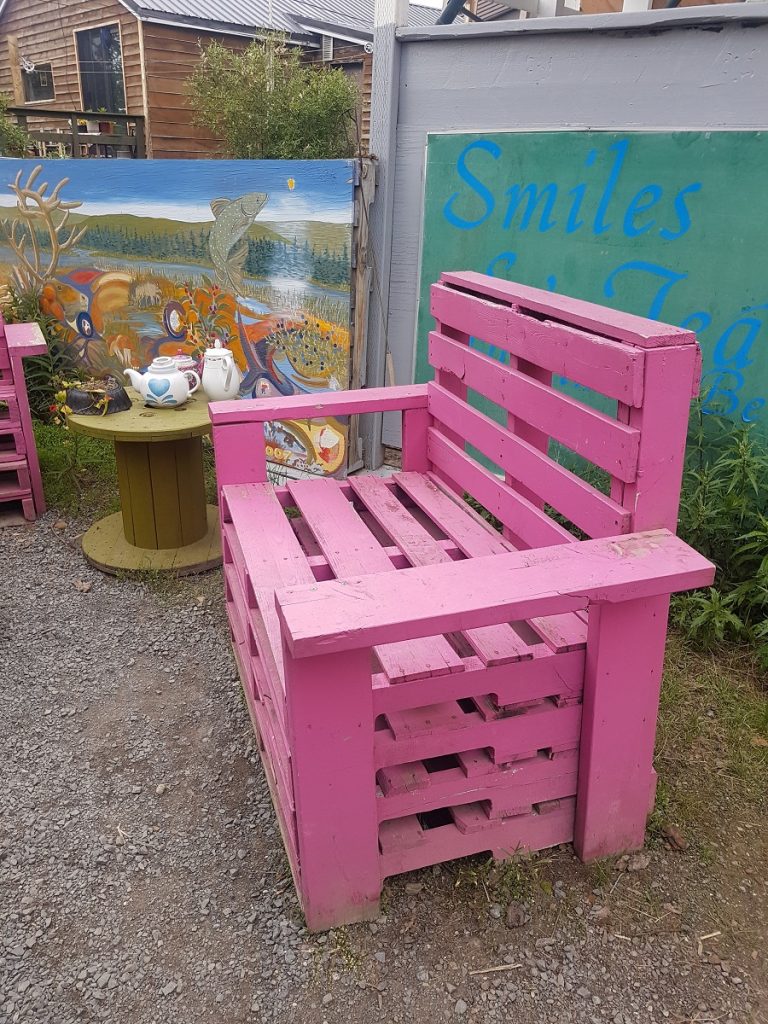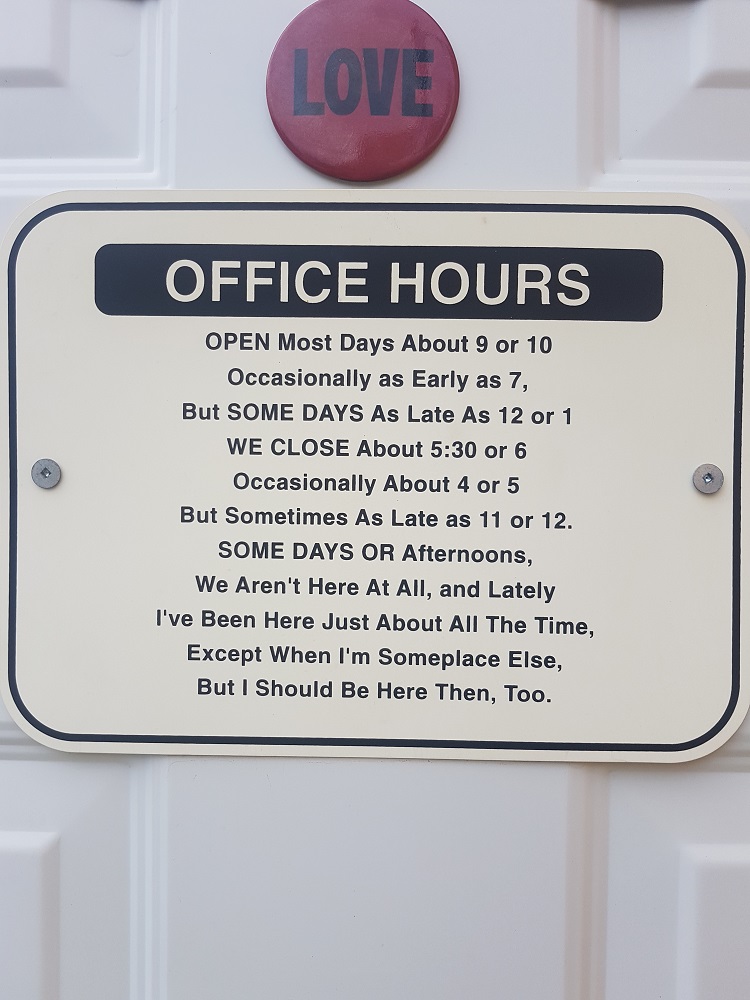 Back in the campsite, there was another all train RV, this one from Germany.