In the morning tents are all wet because of all the moisture in the air, we had to spend sometime to try the tents before packing them.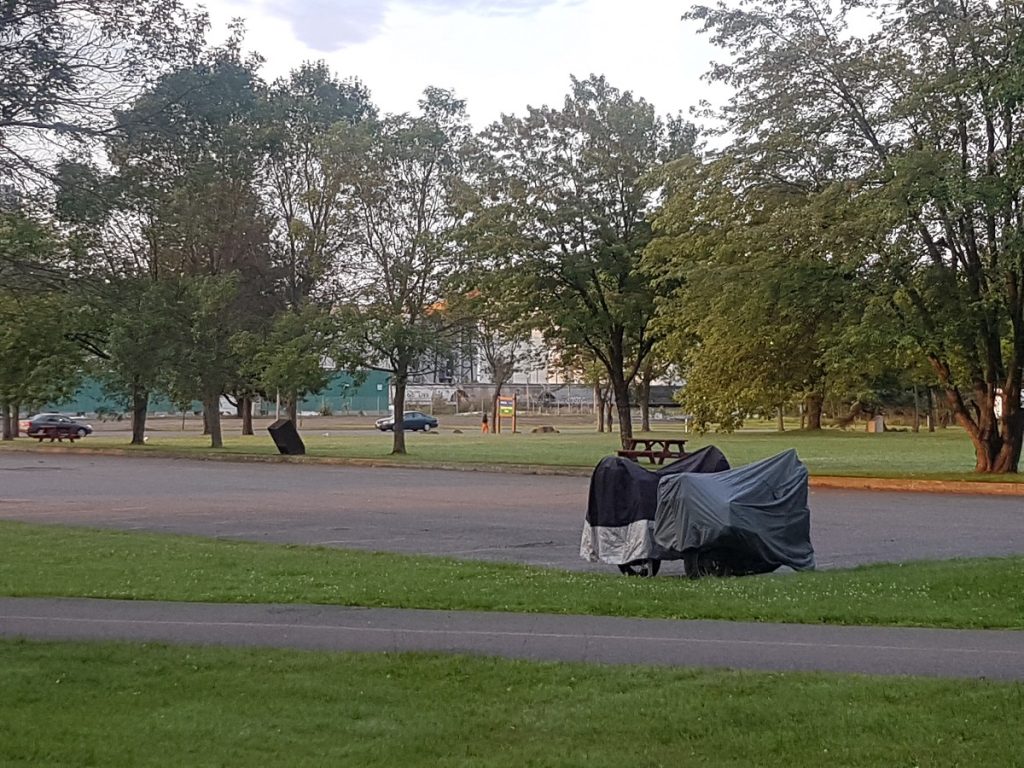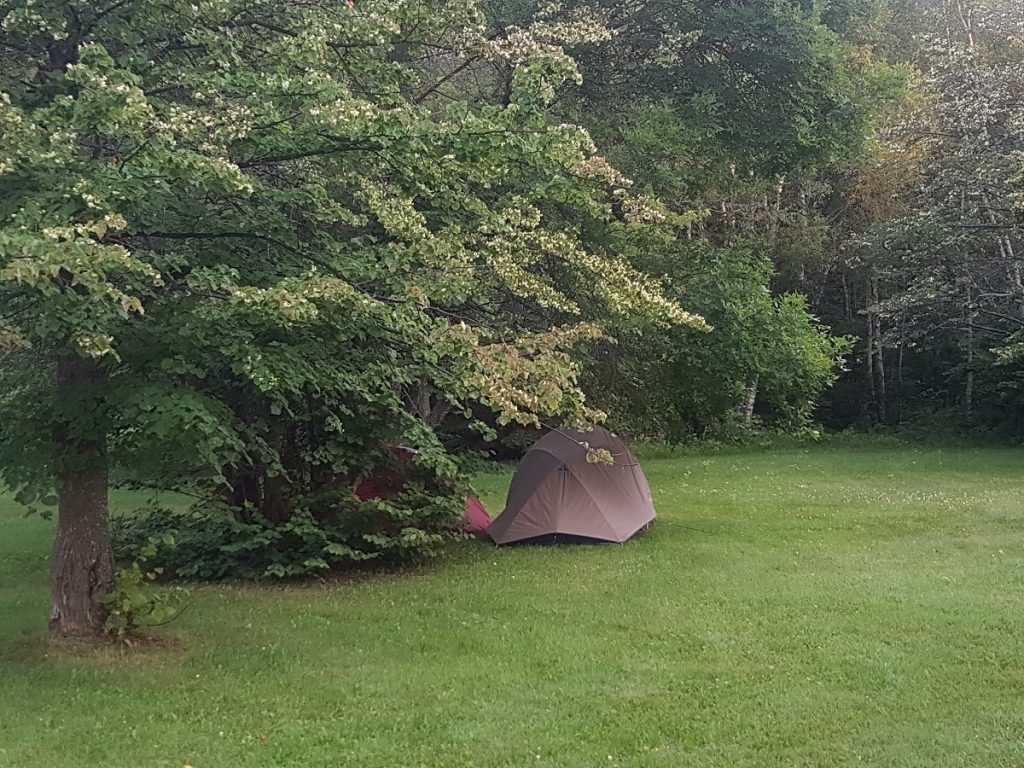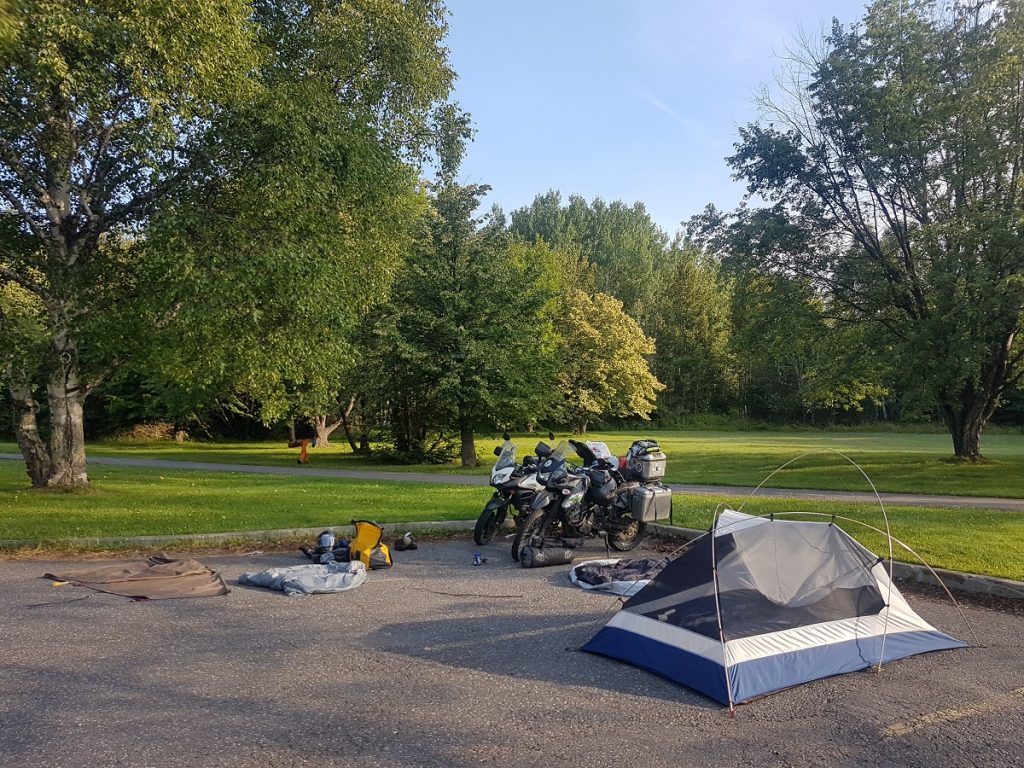 Here is the park that we stayed last night, and a dog came to greet us!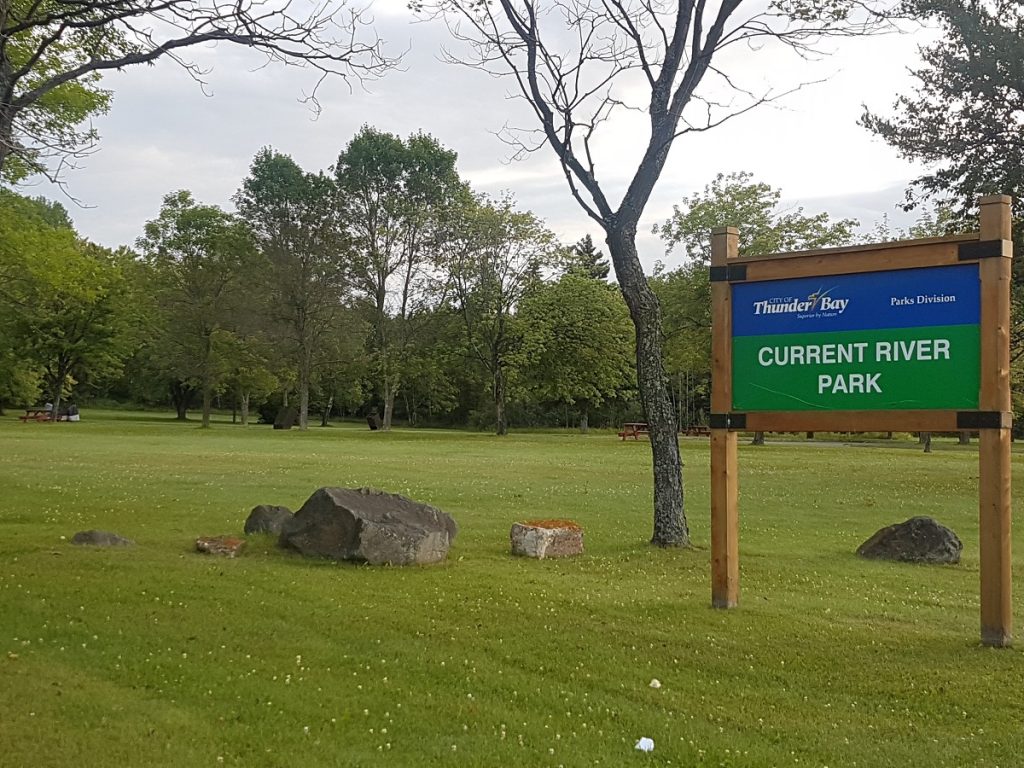 Quick stop at Terry Fox memorial,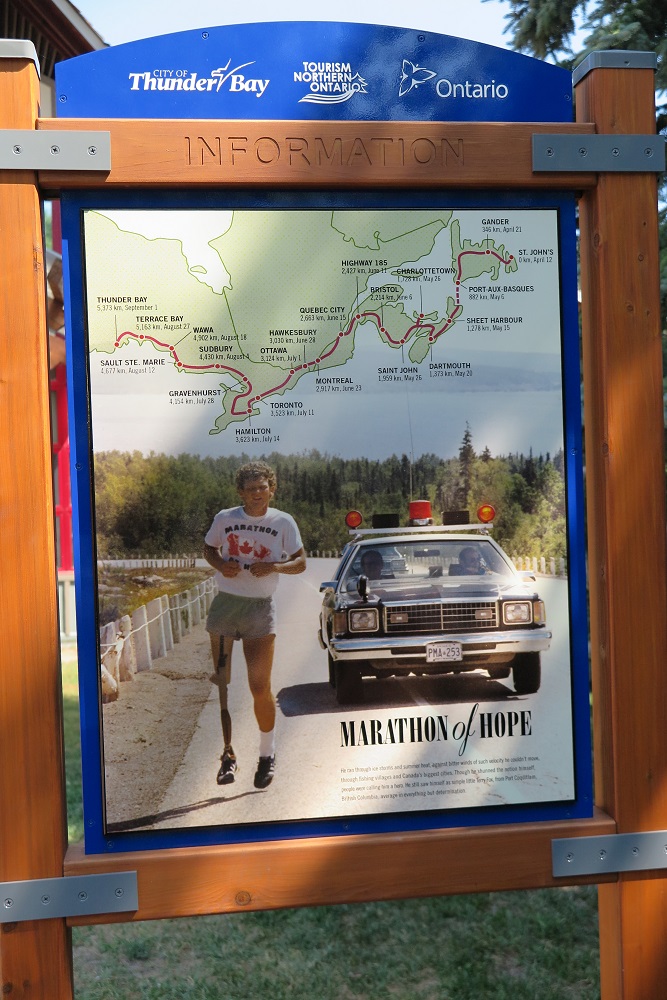 Another stop at the beach by Terrace Bay,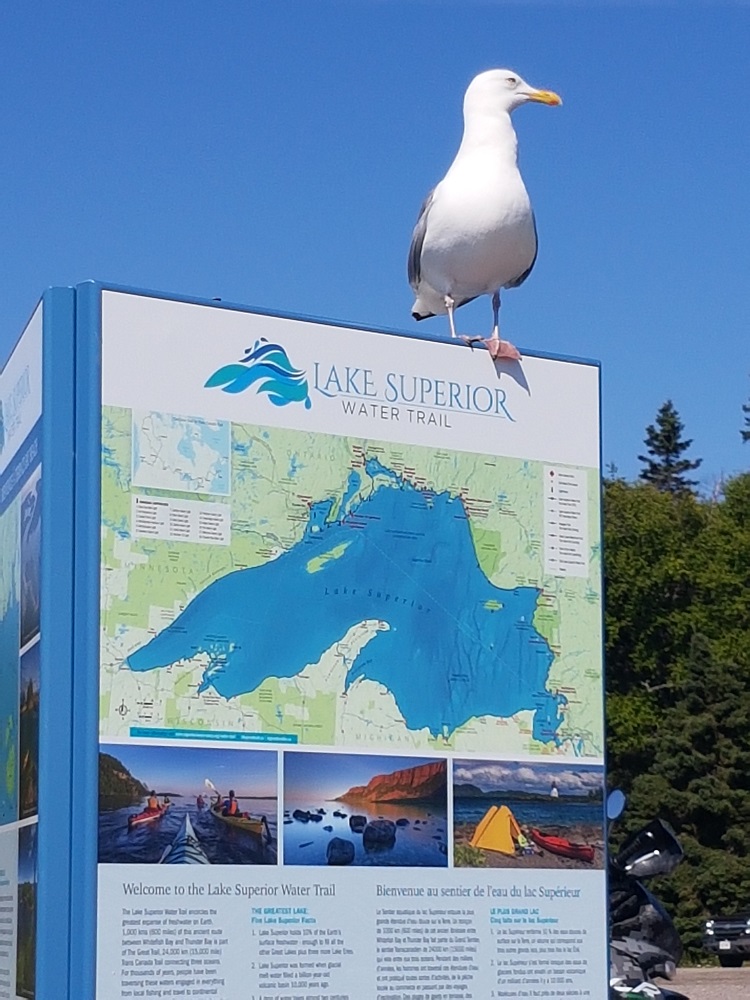 And then at Pebble beach in Marathon,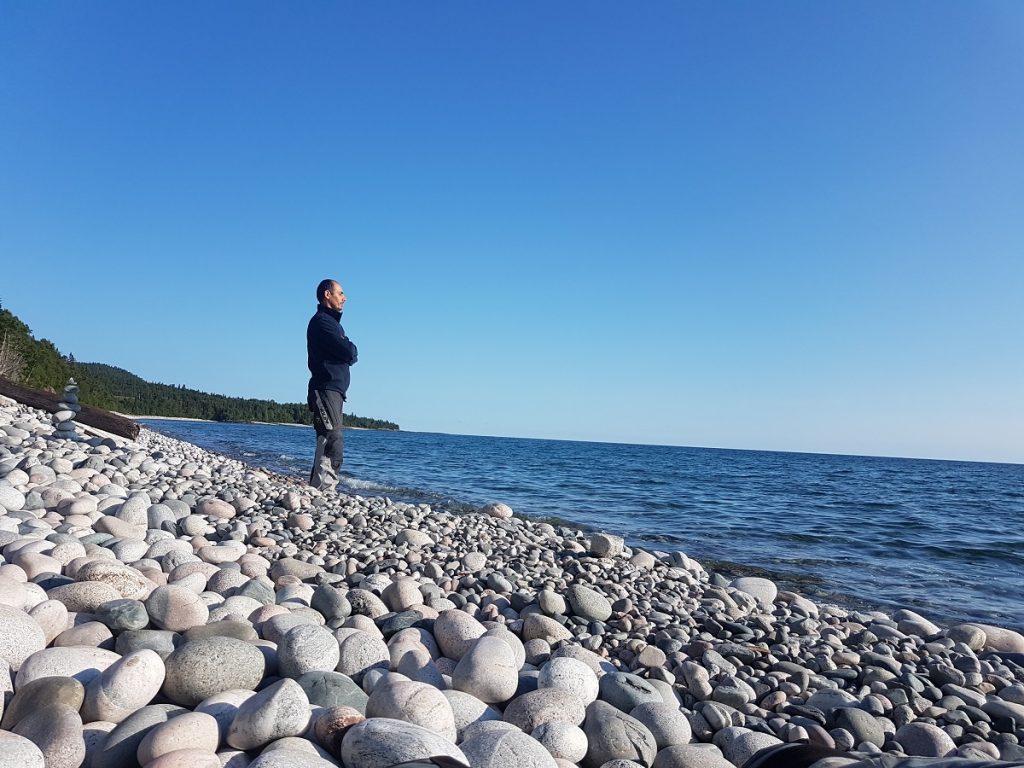 I already have lots photos from these places from the start of the trip, so not much new photos this time.
There is a municipality campground in Marathon and they let us to take shower for free, since we didn't have a campsite with shower for past few days.
We get to White River for the night, another free camping by the visitor information.
In the morning we hit the road early to try to get home or close to home soon to avoid the traffic for the end of august long weekend.
Then we continued on and off, stop to eat, take a nap and rest, and continue.
After midnight we got to Parry Sound, ate at Tim Hortons, and took a nap at the marina.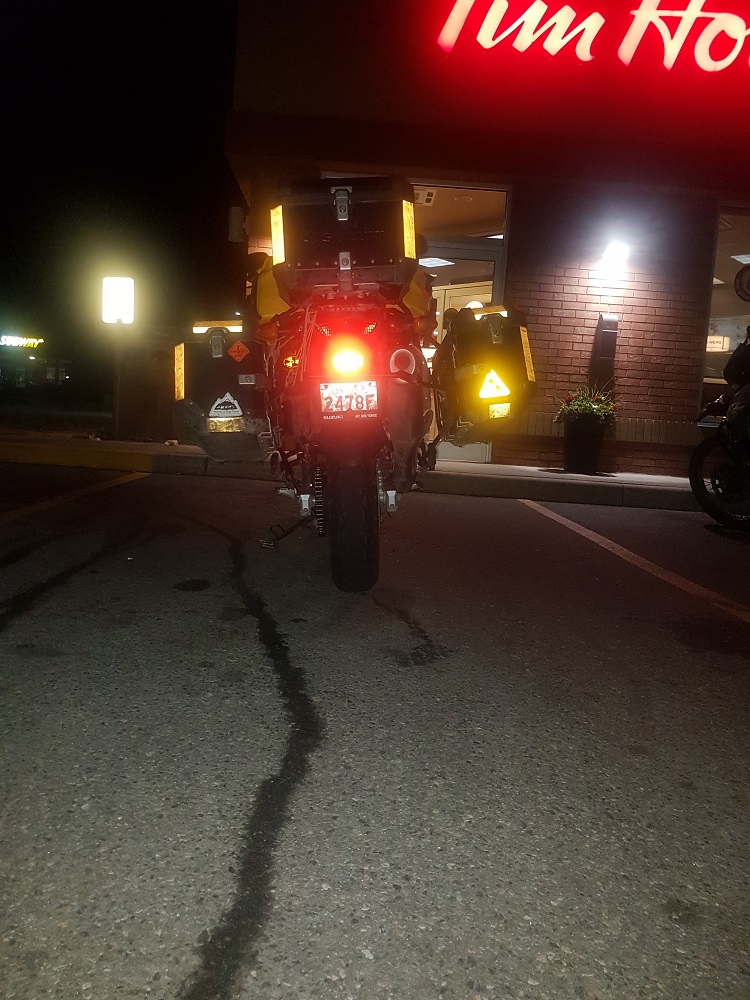 Just after 3:00am we got up and got back on the road again to beat the heat of the day and the traffic of long weekend ….