It would be nice to stay for the rest of the events in Sagkeeng Anicinabe Nation treaty days, but we are short on times, so early morning we hit the road again.
a short stop to change Cristian's tire.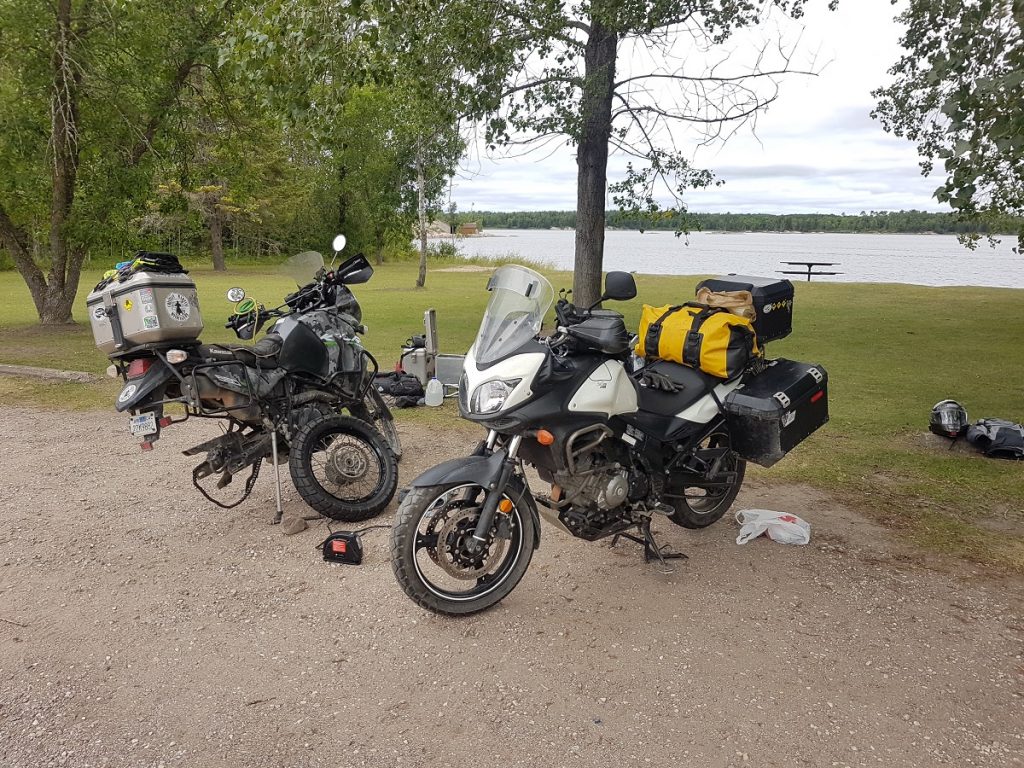 Soon we crossed into Ontario. I have to say out of the provinces and territories I have visited, the Ontario has the ugliest welcome sign I have seen!  Not to mention that the visitor information by this sign was also closed!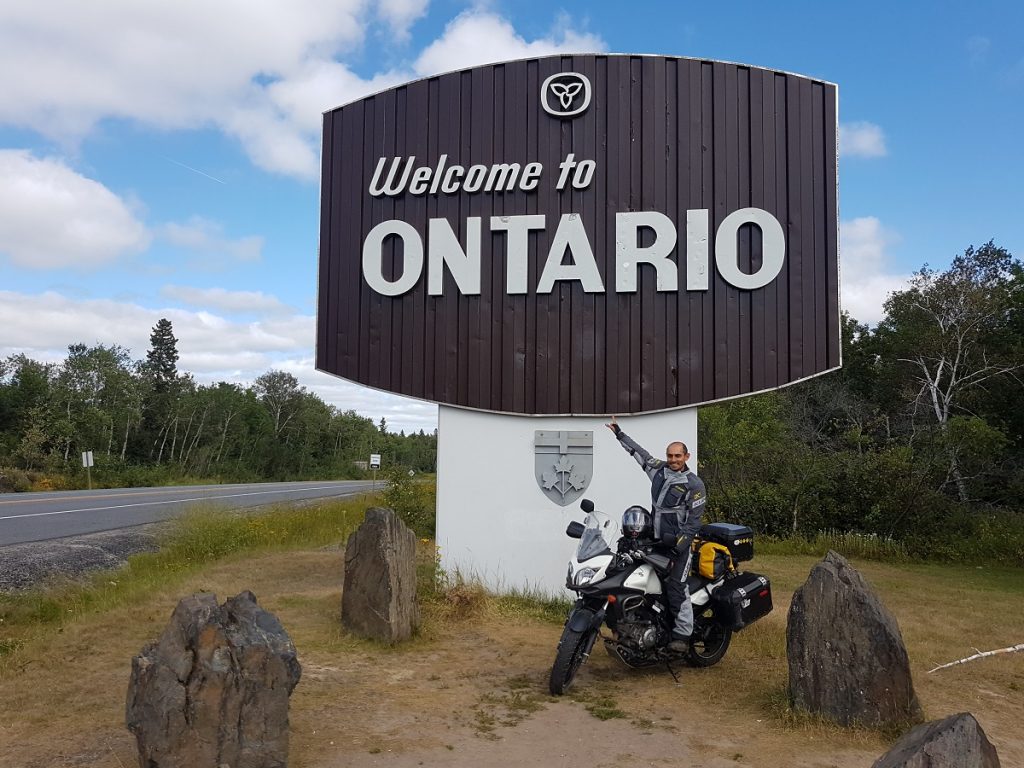 We found a free campground for tonight, this is a first time I see a maintained and free campground on a crown land in Ontario!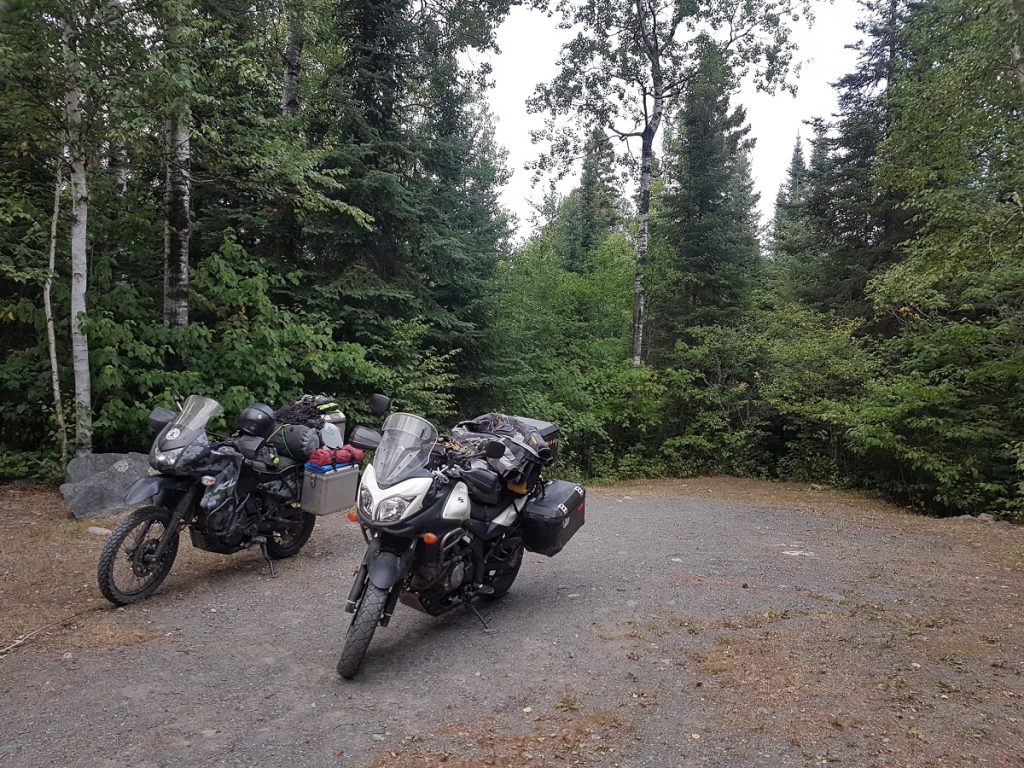 It is cold and we need fire…, we spent sometime by the fire to warm up, before going to sleep.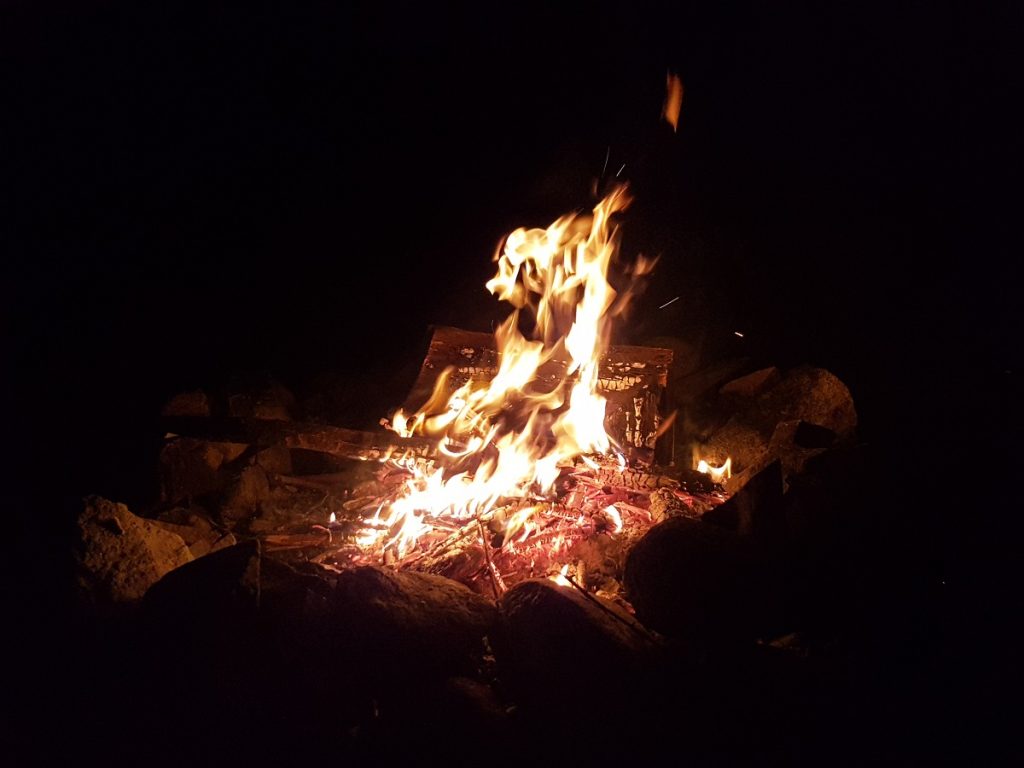 There was an interesting outhouse in the campground.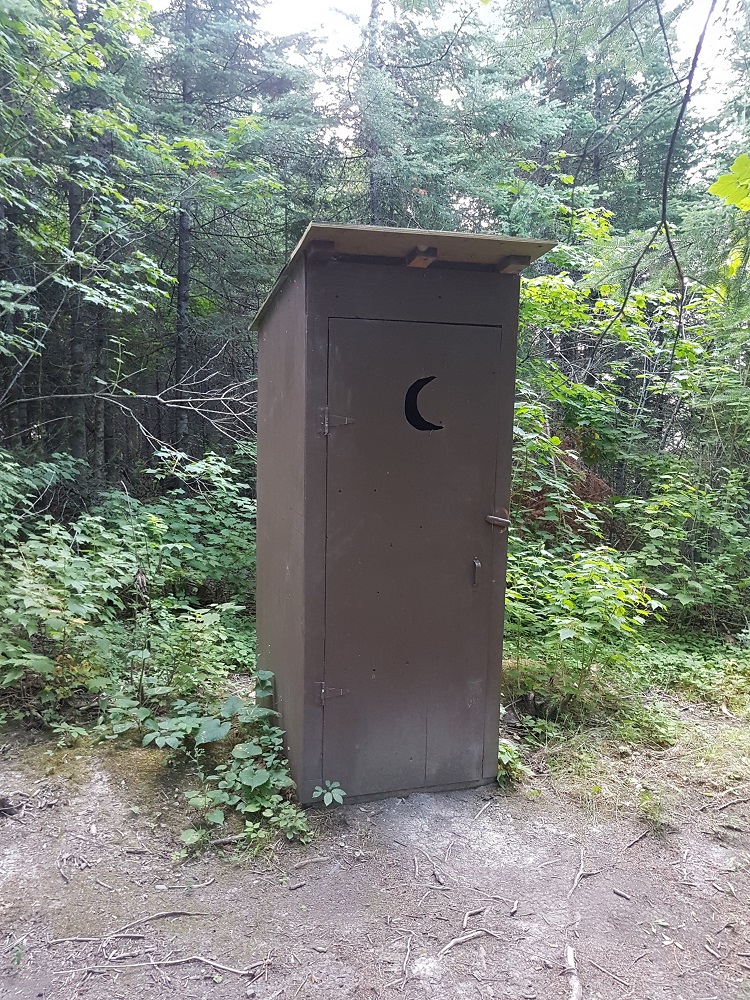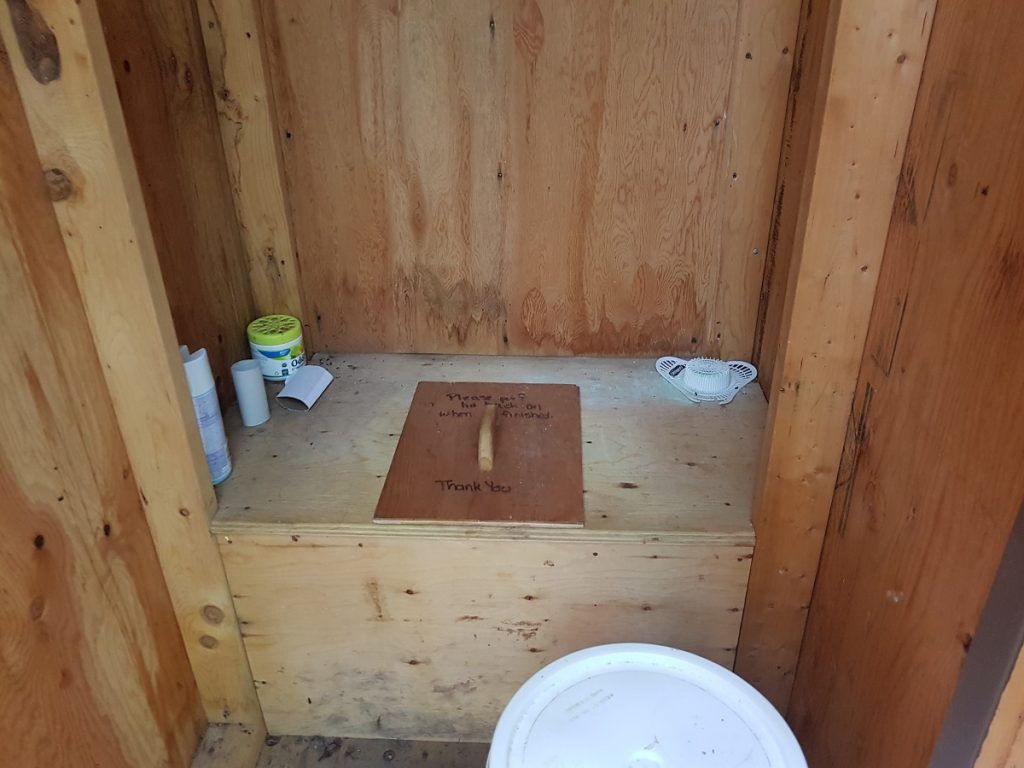 Ready to leave again,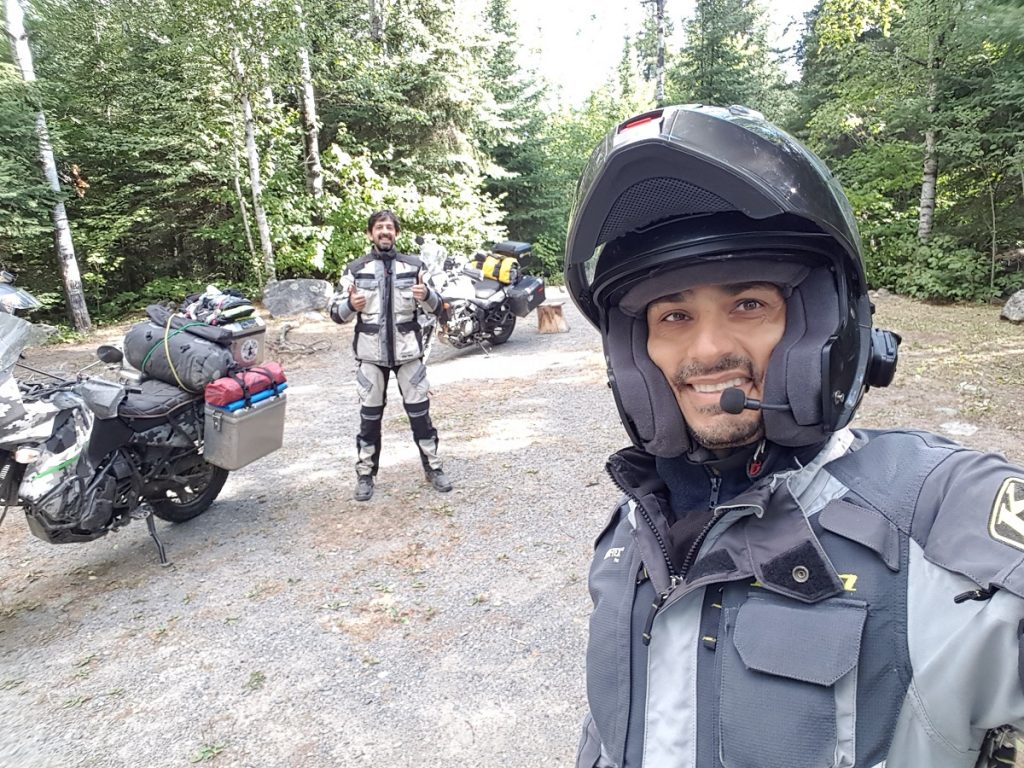 We go through road 622 to avoid the Trans-Canada highway. It is less traveled and nice scenery of the northern Ontario.
Stop at another city park for lunch and rest.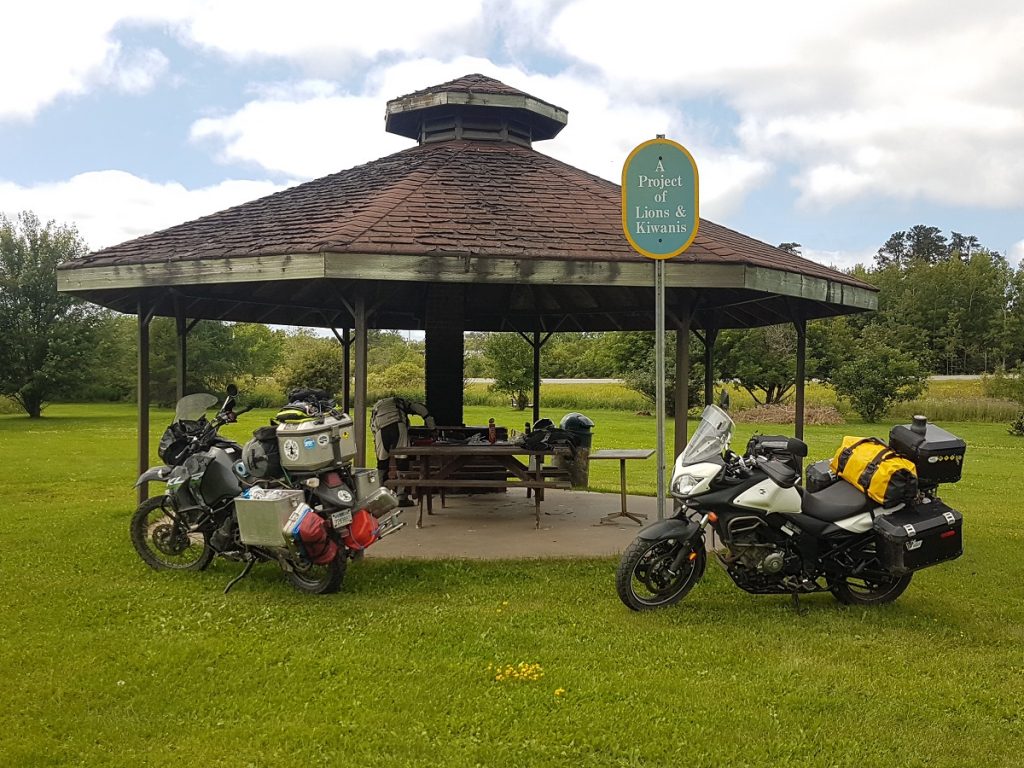 We get to Thunder Bay late in the evening, It's a big city and finding free place to camp around here is not easy.  We found a park in suburb and stayed there until it was late and then setup the tents in the park.