There is chance of rain and we better pack the tent and leave the campsite,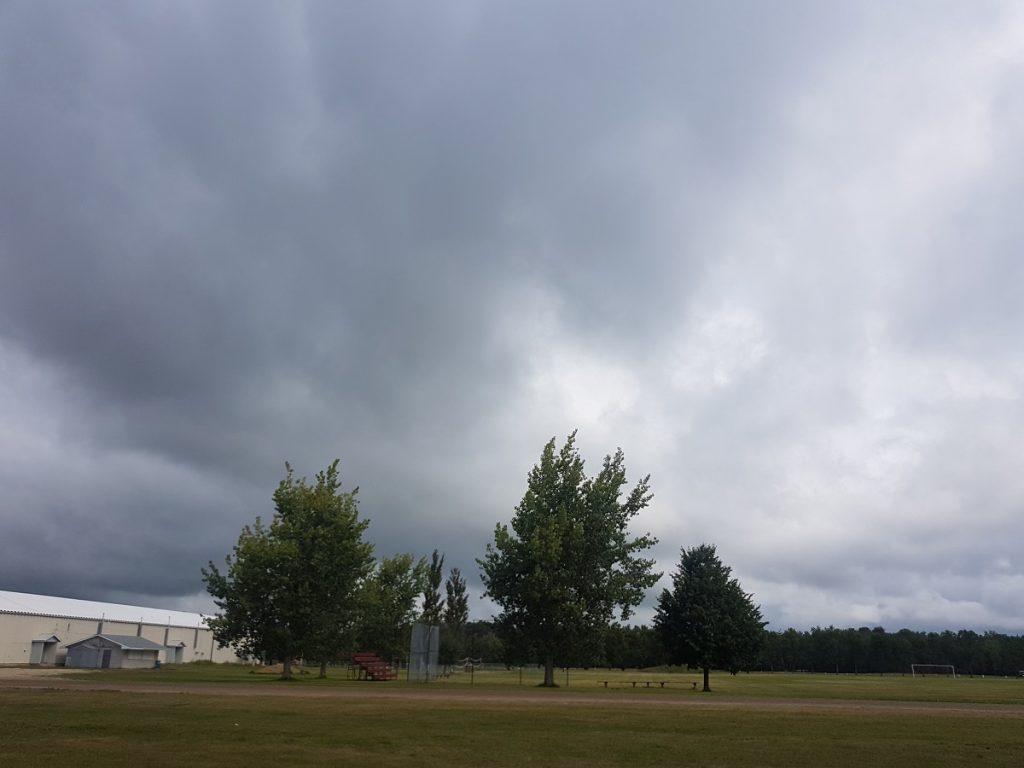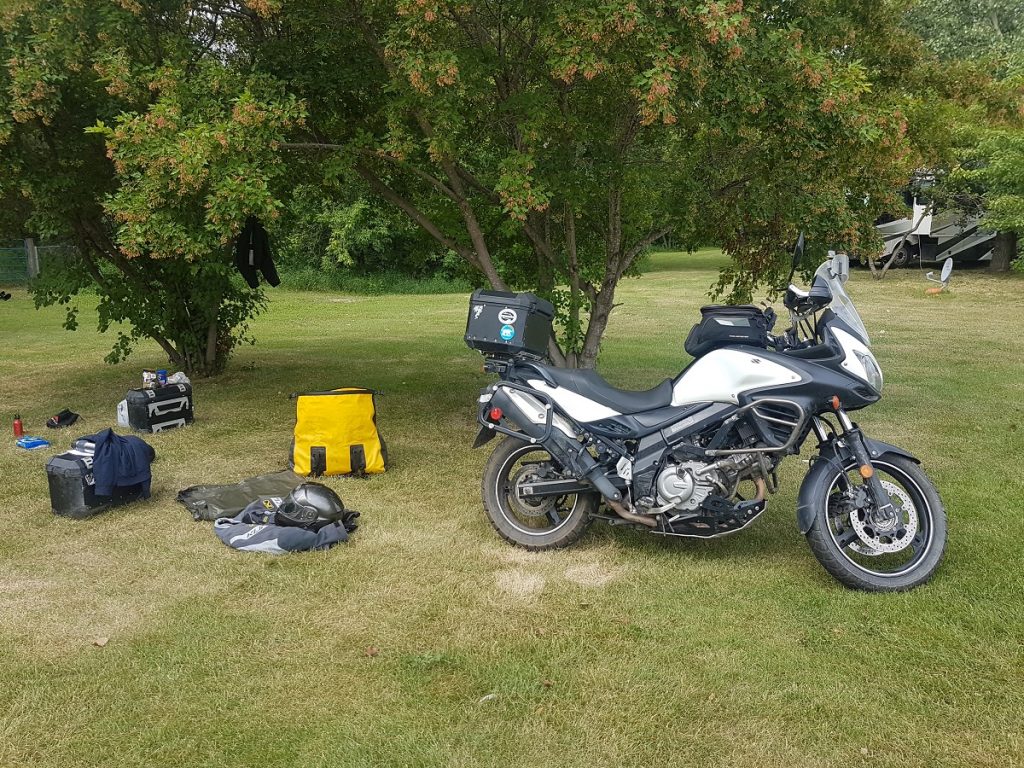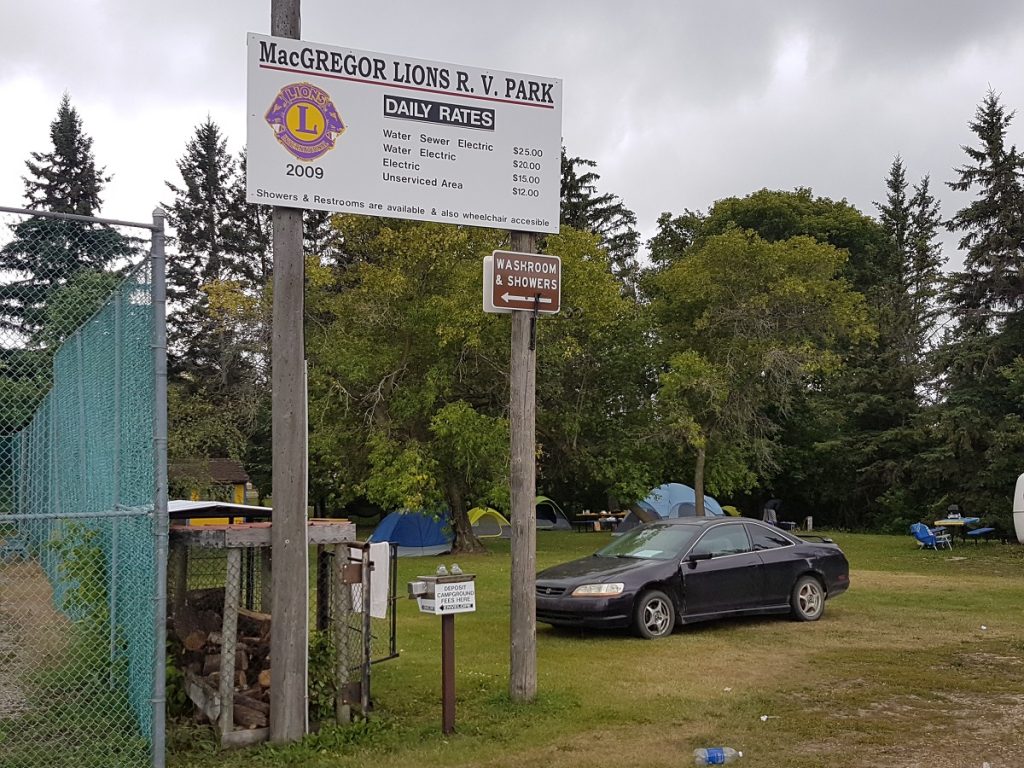 It was busy in Winnipeg, we just did grocery shopping and found a nice park to have lunch.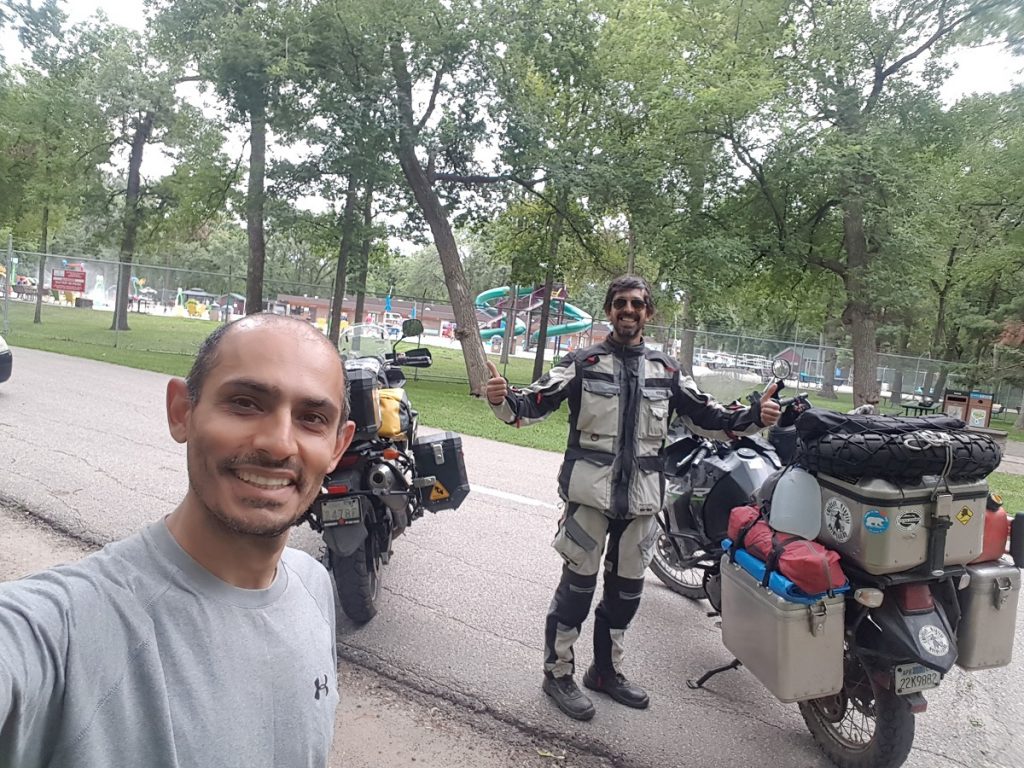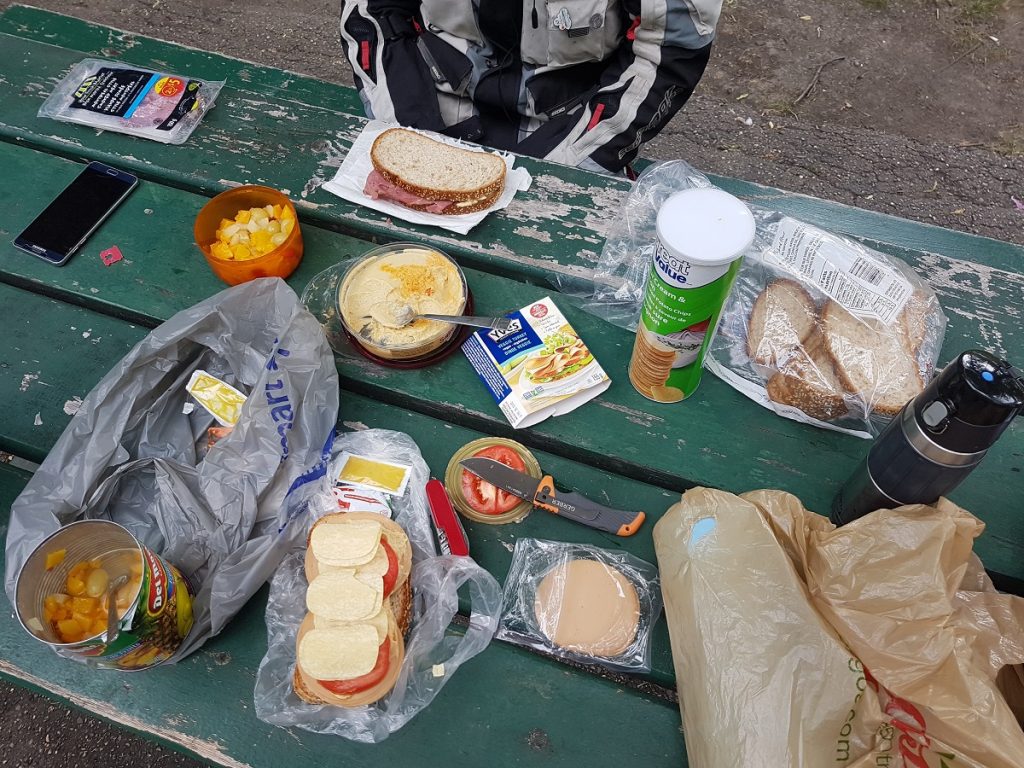 An interesting sign by the pool, Danger because water is in the pool?!!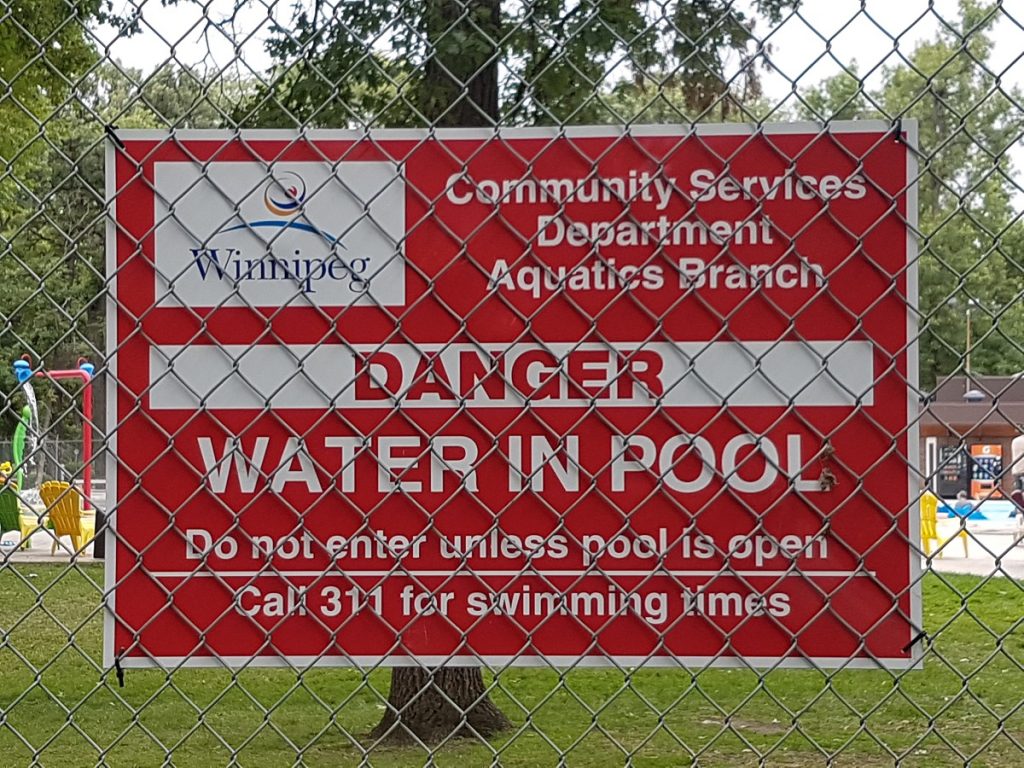 After lunch we continue north to get to ride through some nicer area in Manitoba that I went through at the beginning of the trip.
It was getting late and we were looking to find a place that we can setup the tents, and we ended up in a place that turned out to be the treaty days event for Sagkeeng Anicinabe Nation.  It was one week gathering events, and we ended up to camp there for free, and enjoy the event as well.