We got up late and waited to dry out the tent.
Stopped at the office, had a free coffee and chatted with another local that was in the office.  It was also make like a museum with few items from their past history of hunting tools and how they made boats.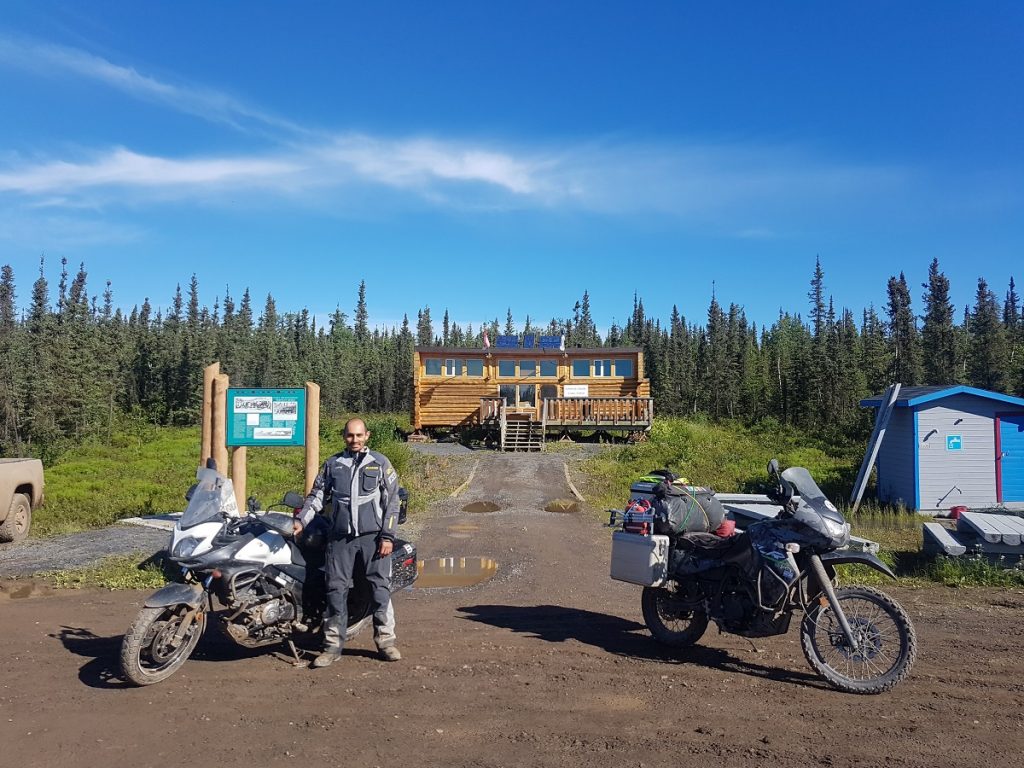 It was a quiet day, not many people passing by, just ride on the lonely road to south.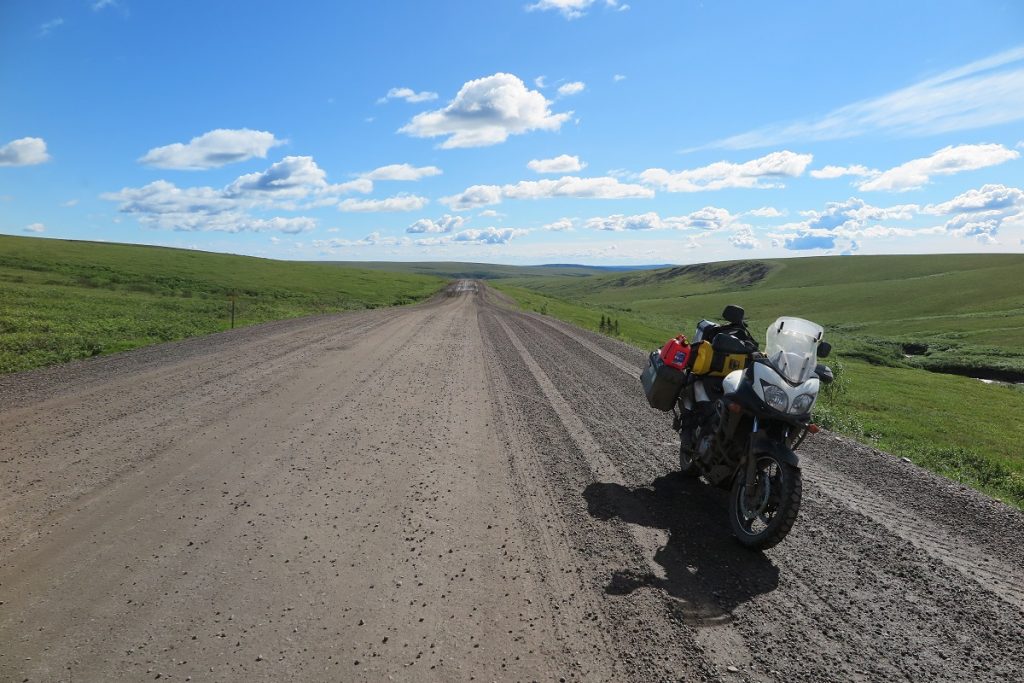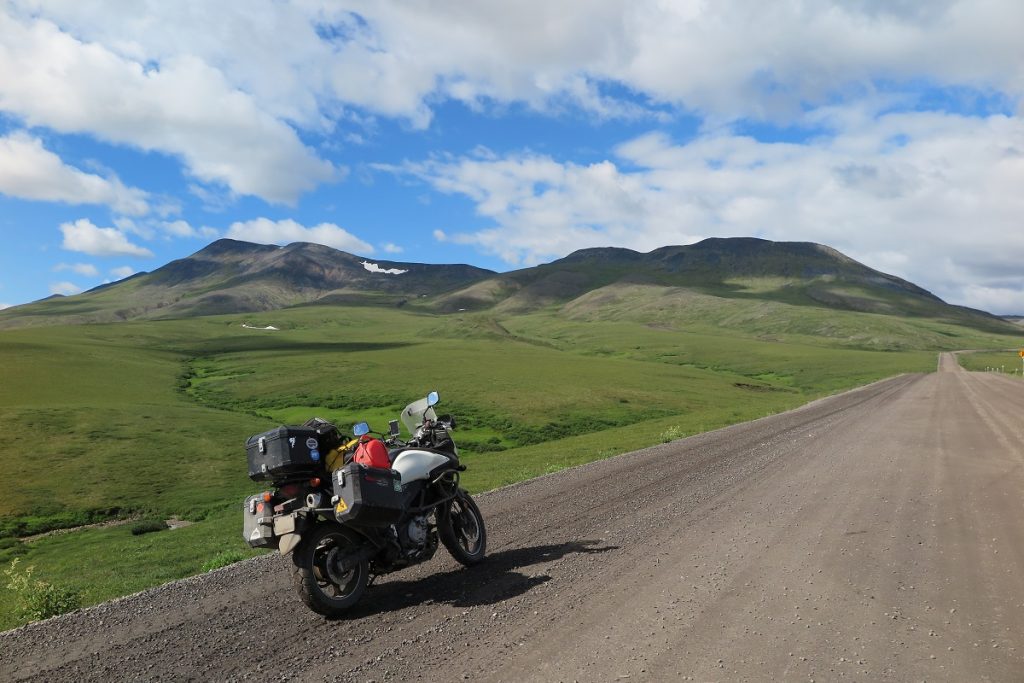 Some mediation on the lonely road.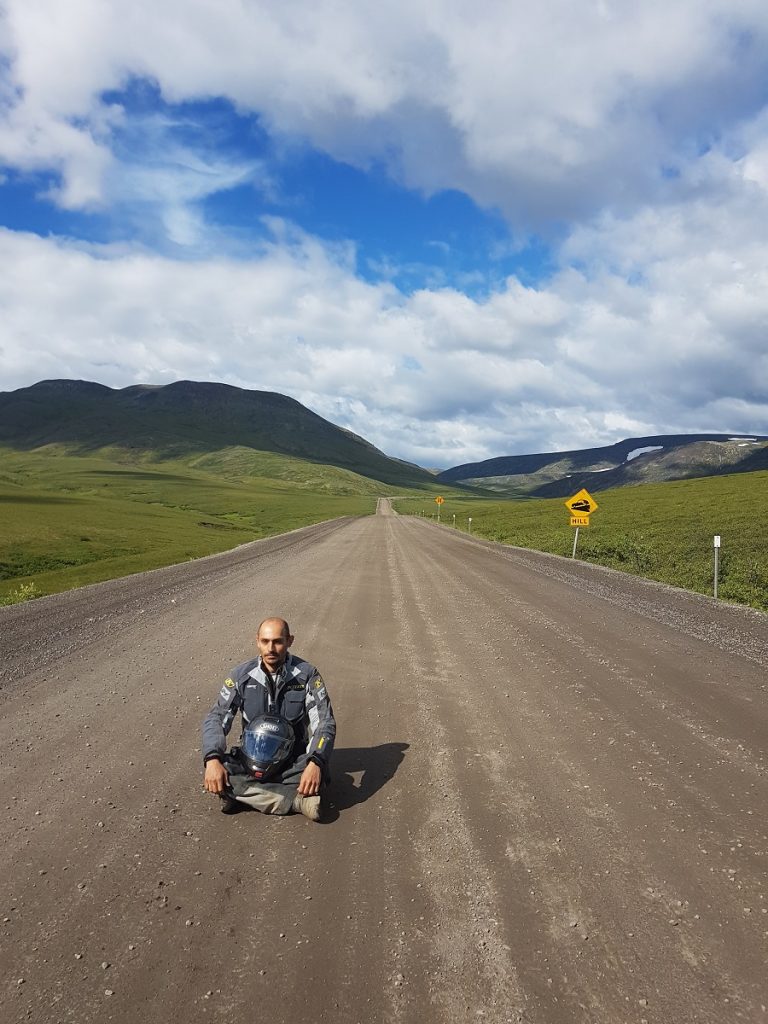 Then we got to Eagles plain, had lunch, rested and chat with other riders.
Another stop to rest and enjoy the view.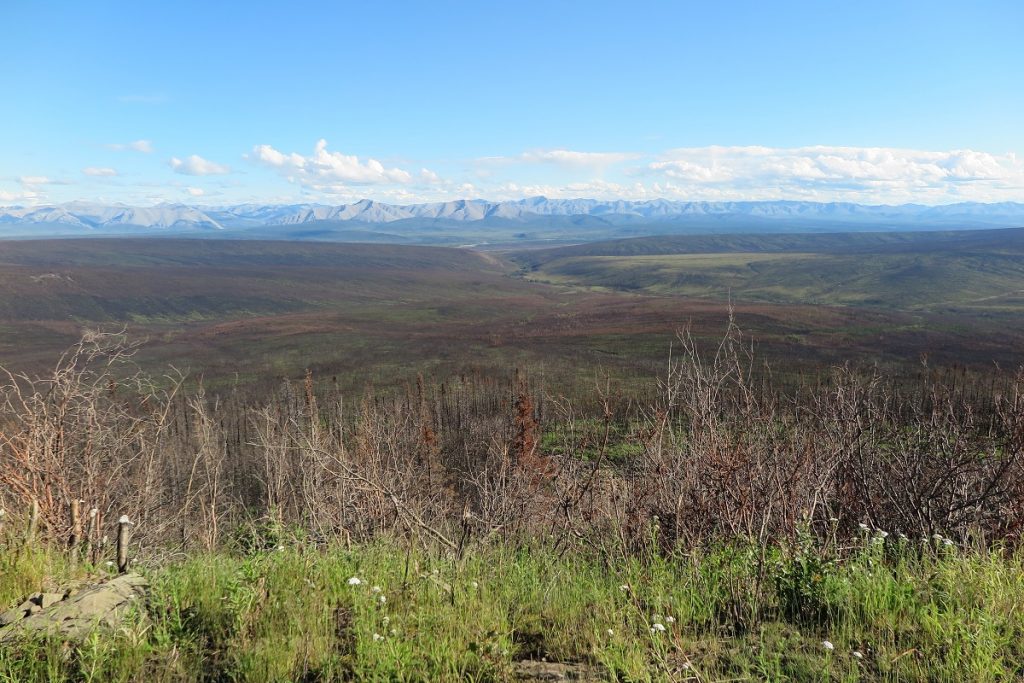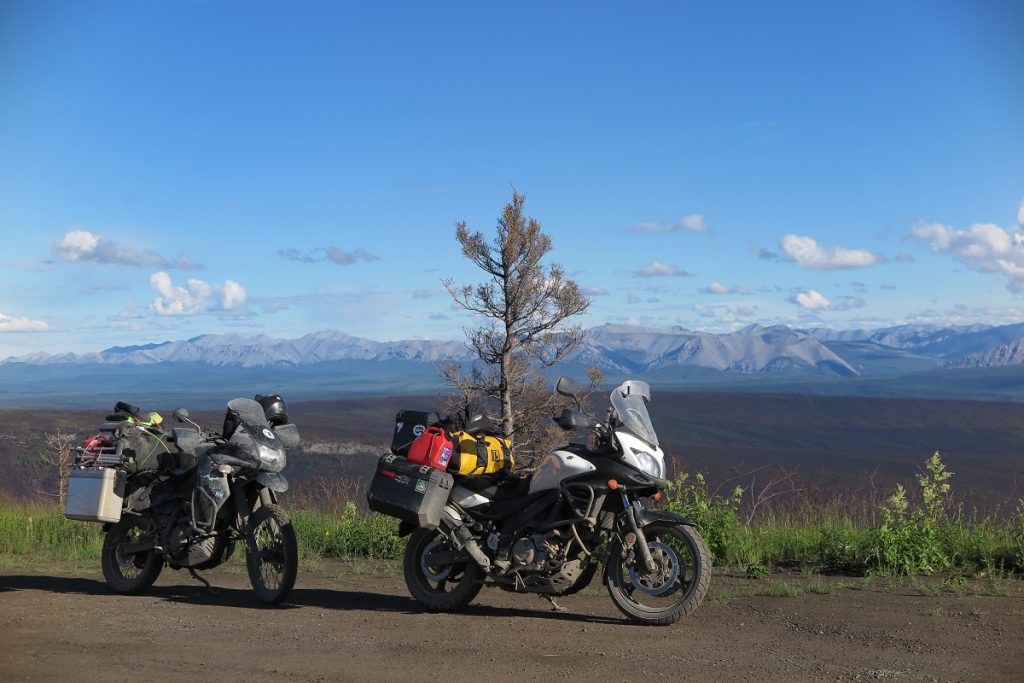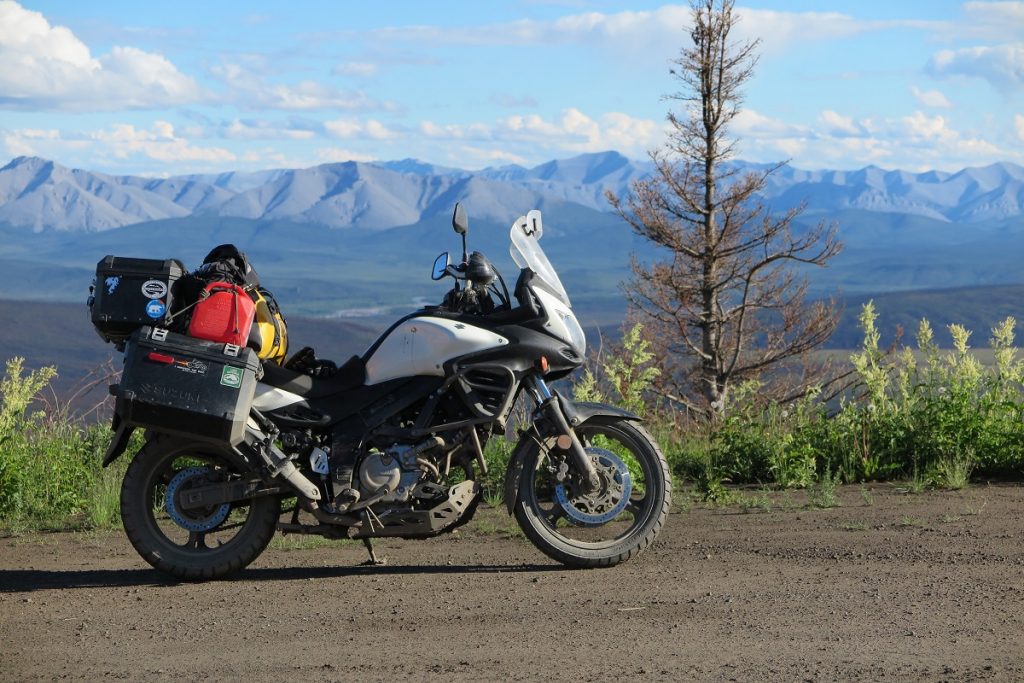 I was not sure if the sign for Trans Canada Trail is too small or the pole is too big and long!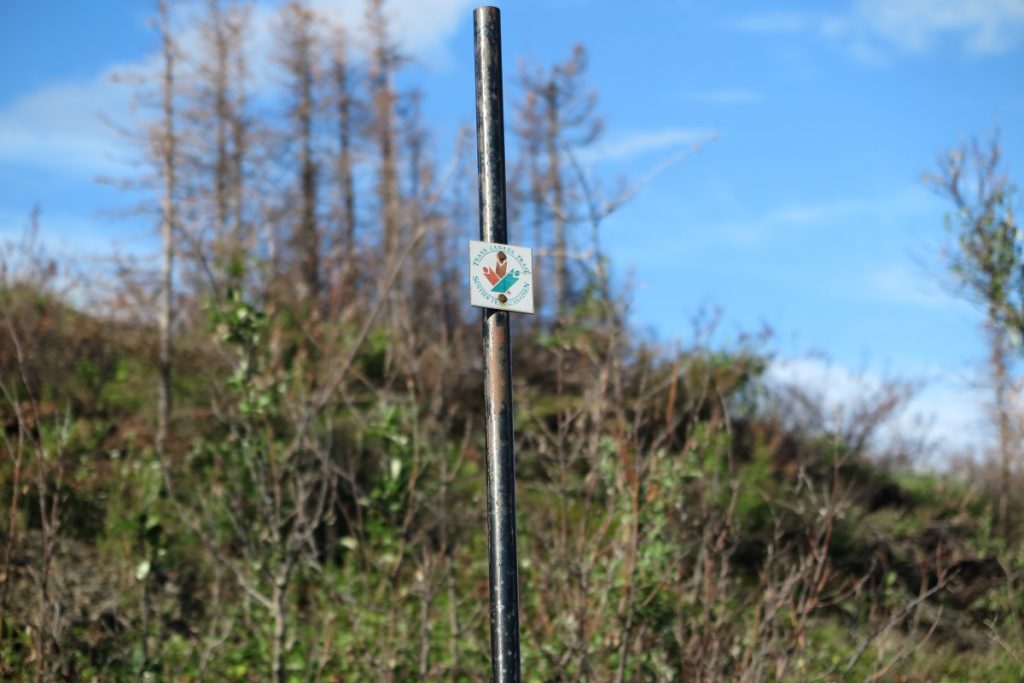 The road is still muddy in some places and becomes very slippery.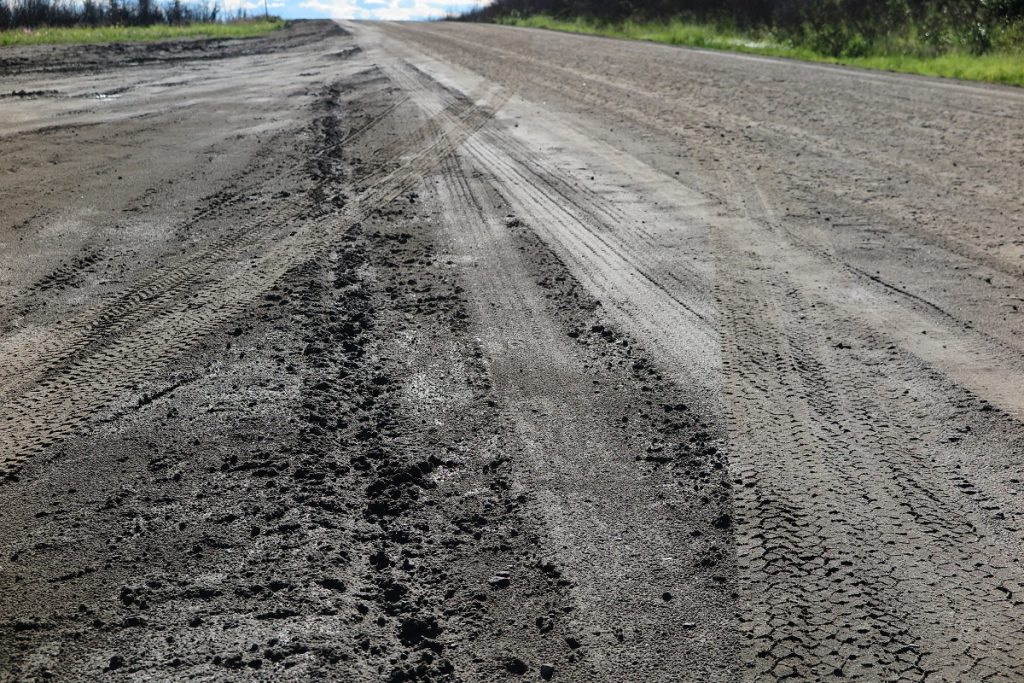 An interesting merge of  two river with muddy water and clear water.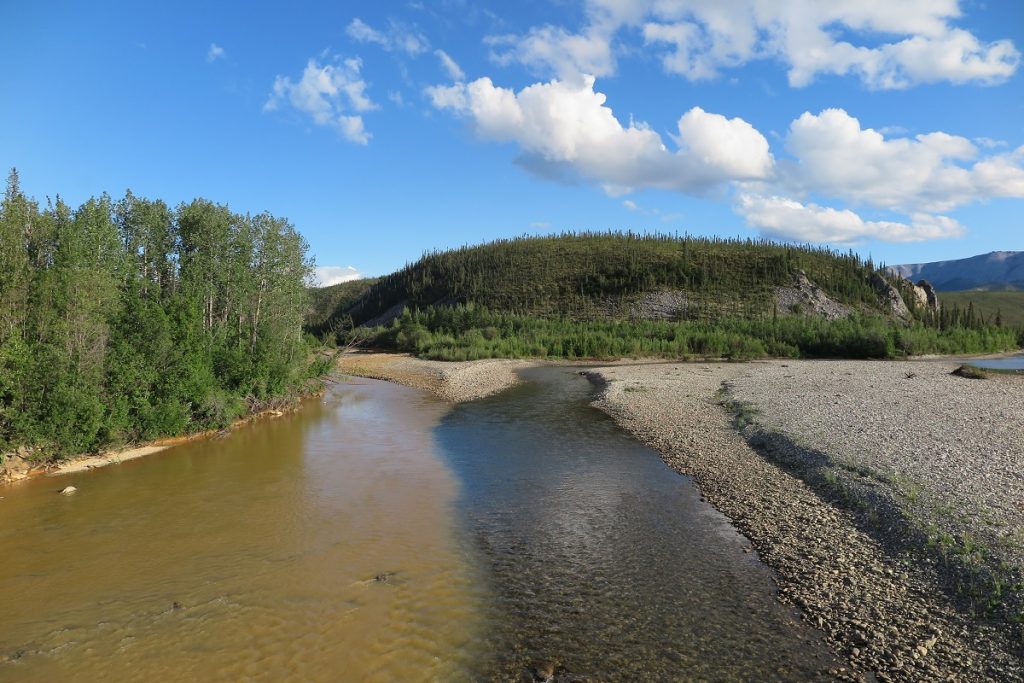 and it would continue side by side for a while.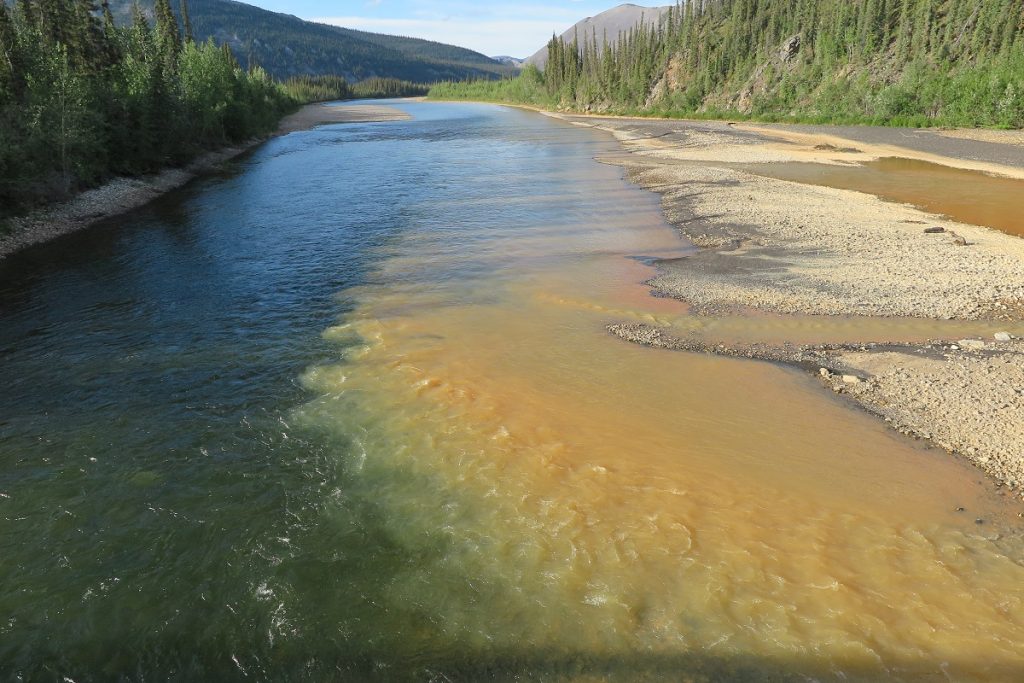 It's getting late at almost 11pm and we are still on the road!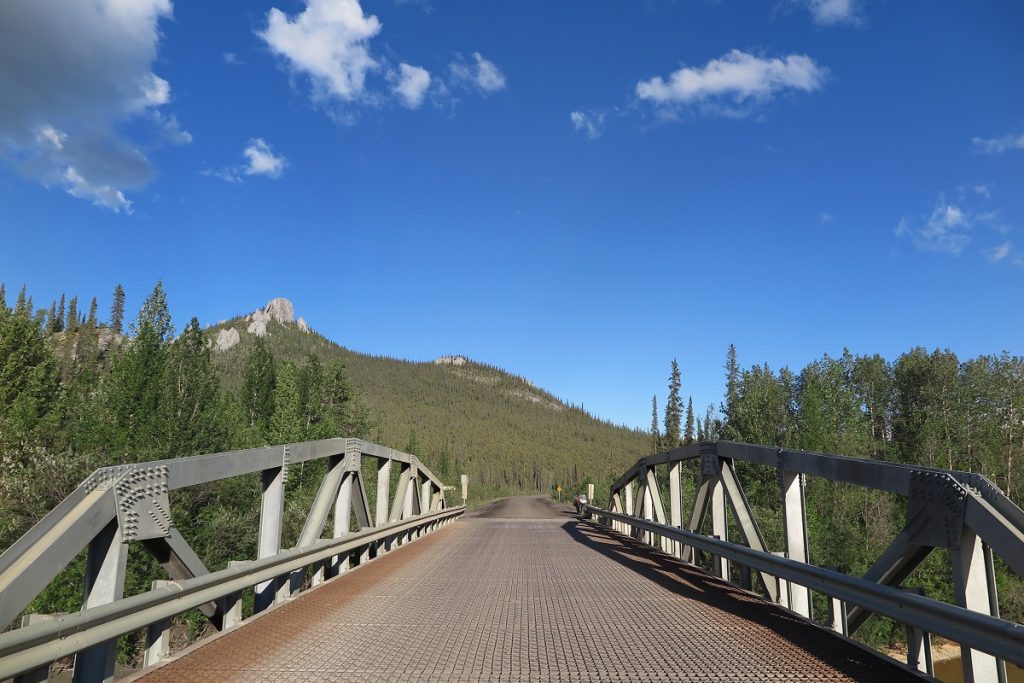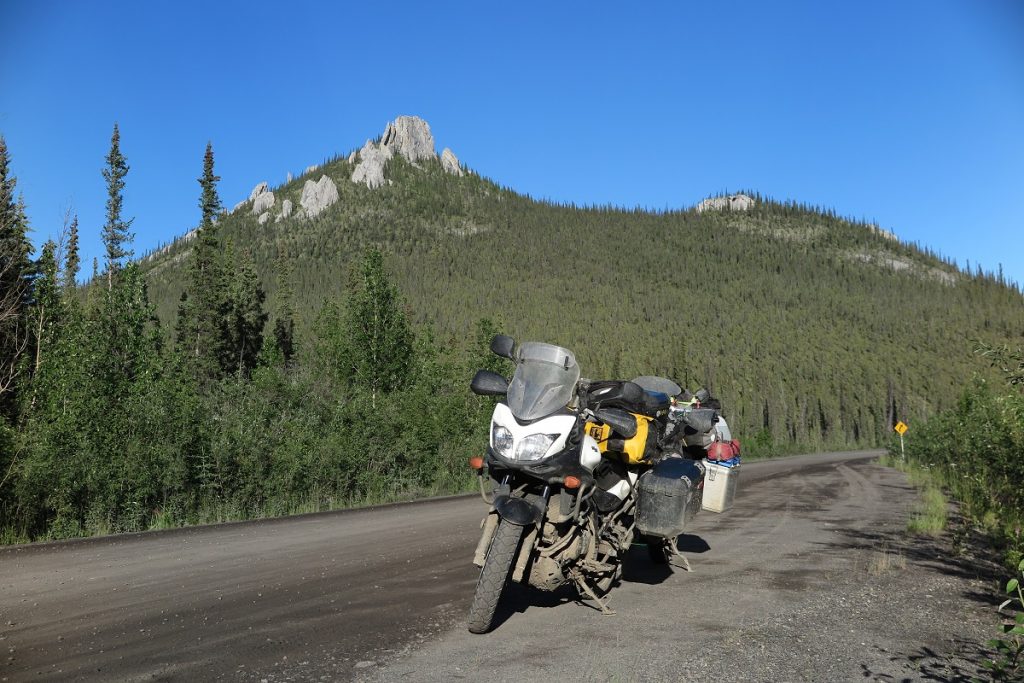 There are spots on the side of the road and sometimes the road itself that is used as runway for airplanes.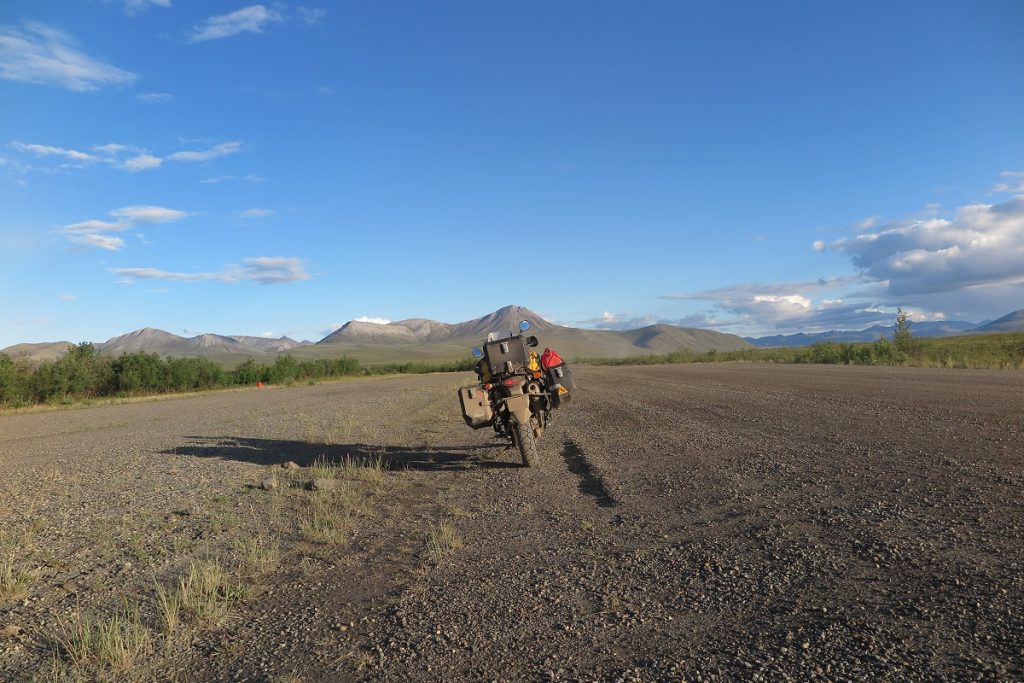 We got late to the Tombstone campground and it was full, we had hard time to find a spot to setup the tent.  Had very late dinner and then to tent.
It was a long day of riding 480km in almost 12 hours.  But there is not much left for tomorrow to get back on the pavement again.