Packed and ready to leave the campsite at noon again!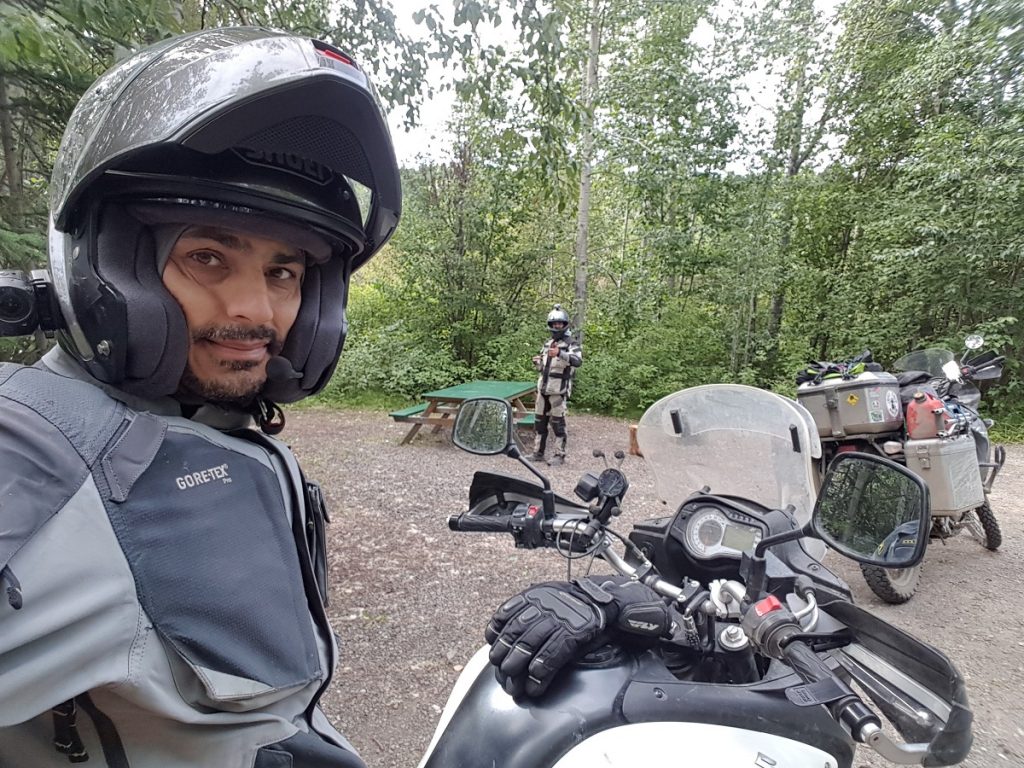 stop on the road for photo and resting.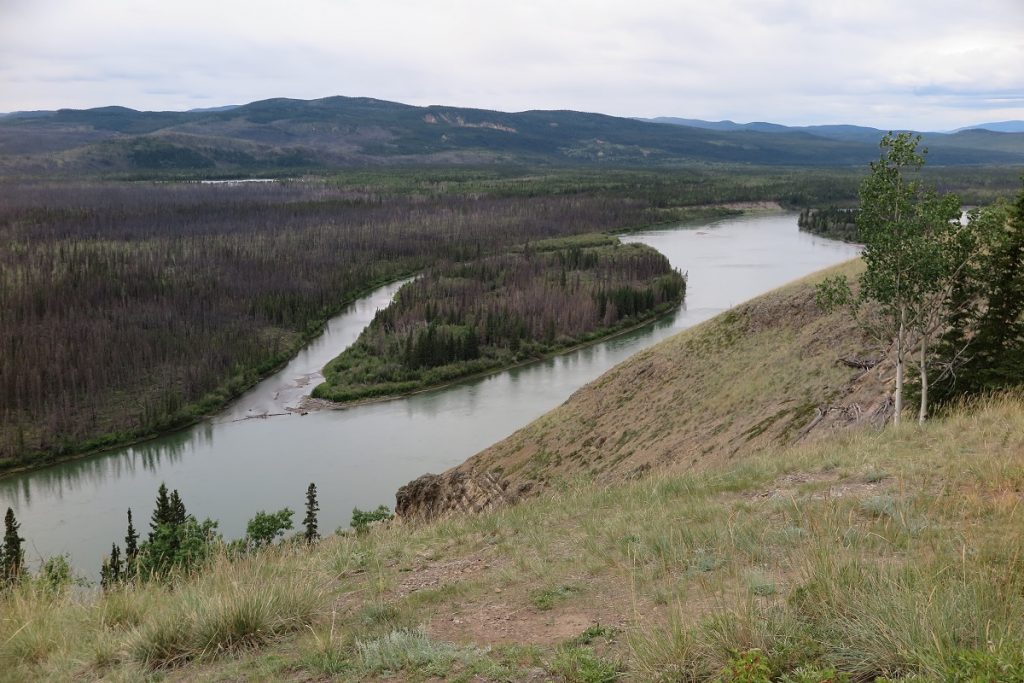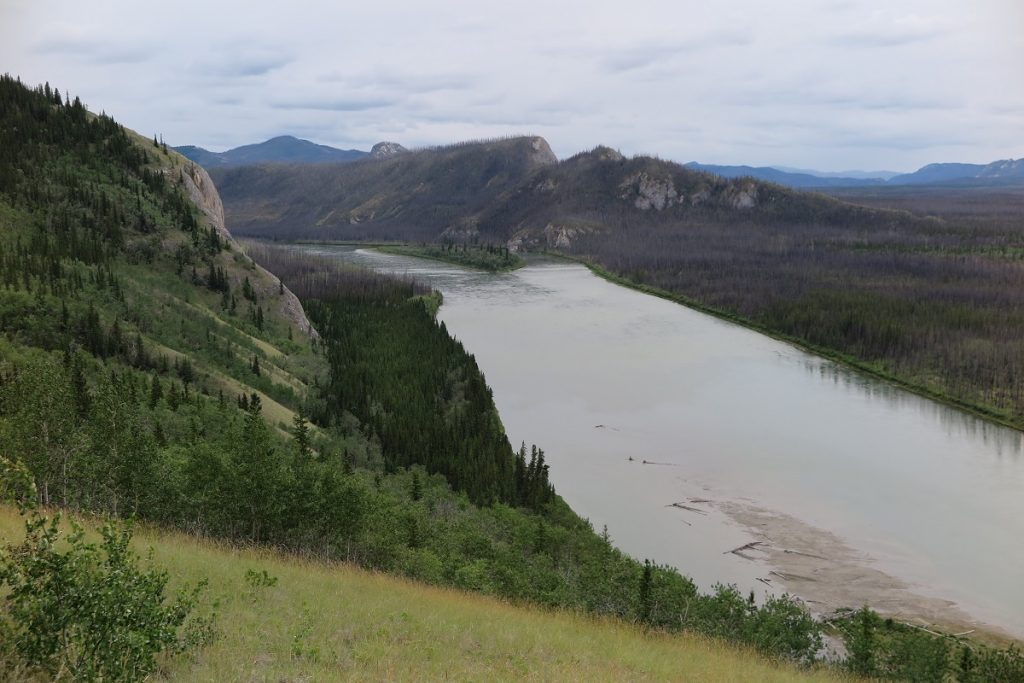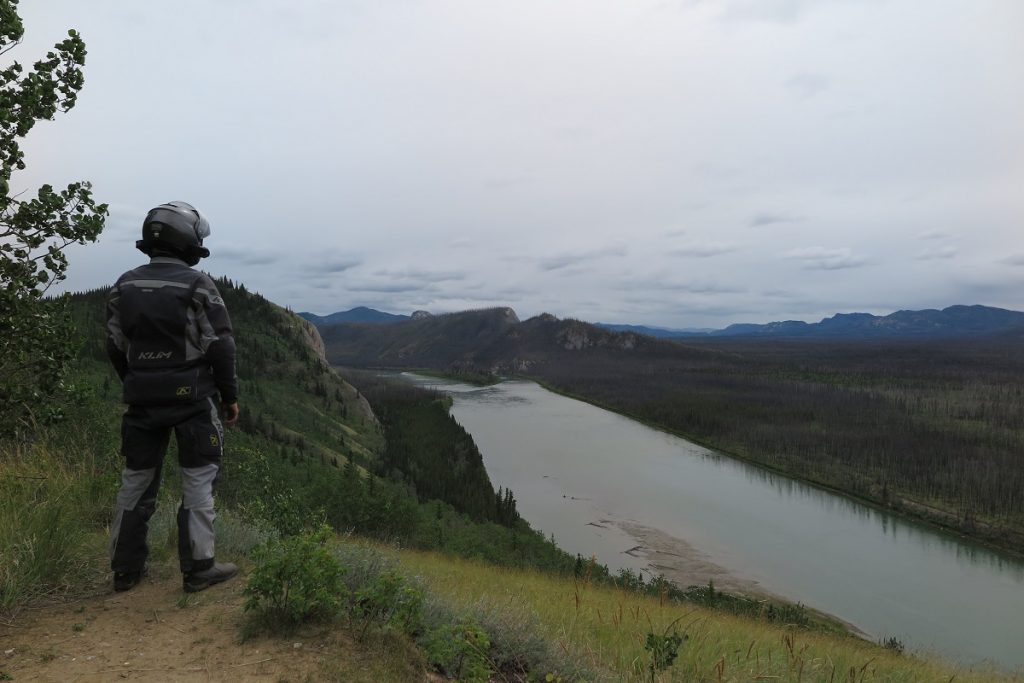 We have the choice of going to Whitehorse and continue in Alaska highway or take another less traveled road that will bypass white horse and will get to Watson lake, and obviously we chose the less traveled road!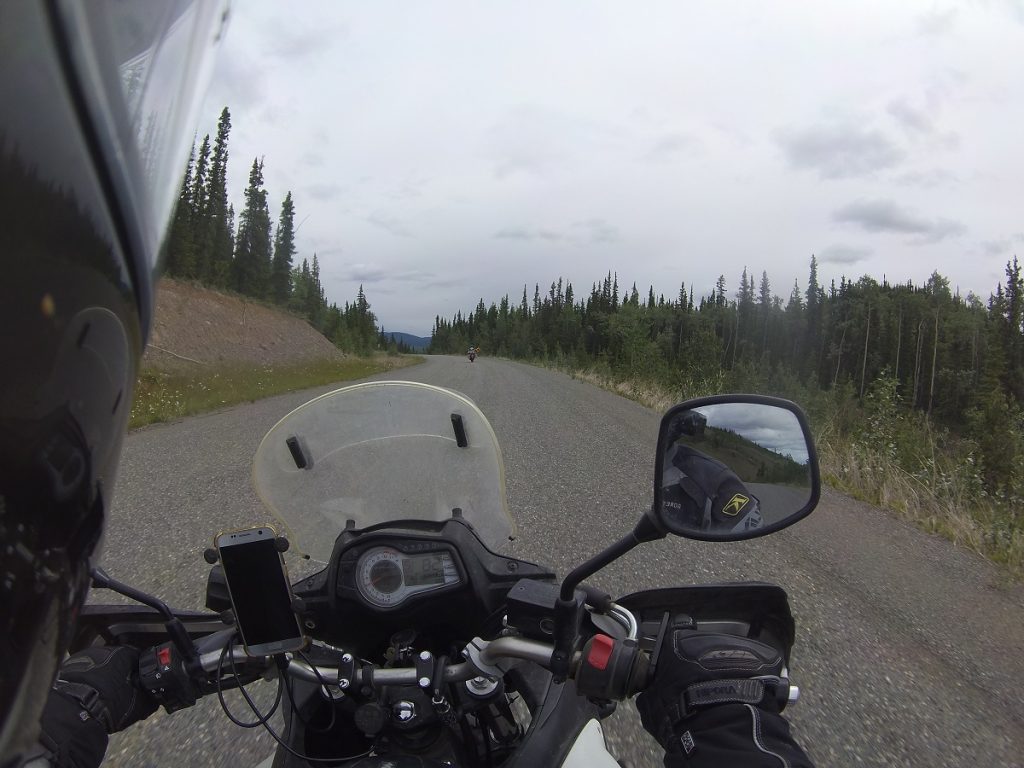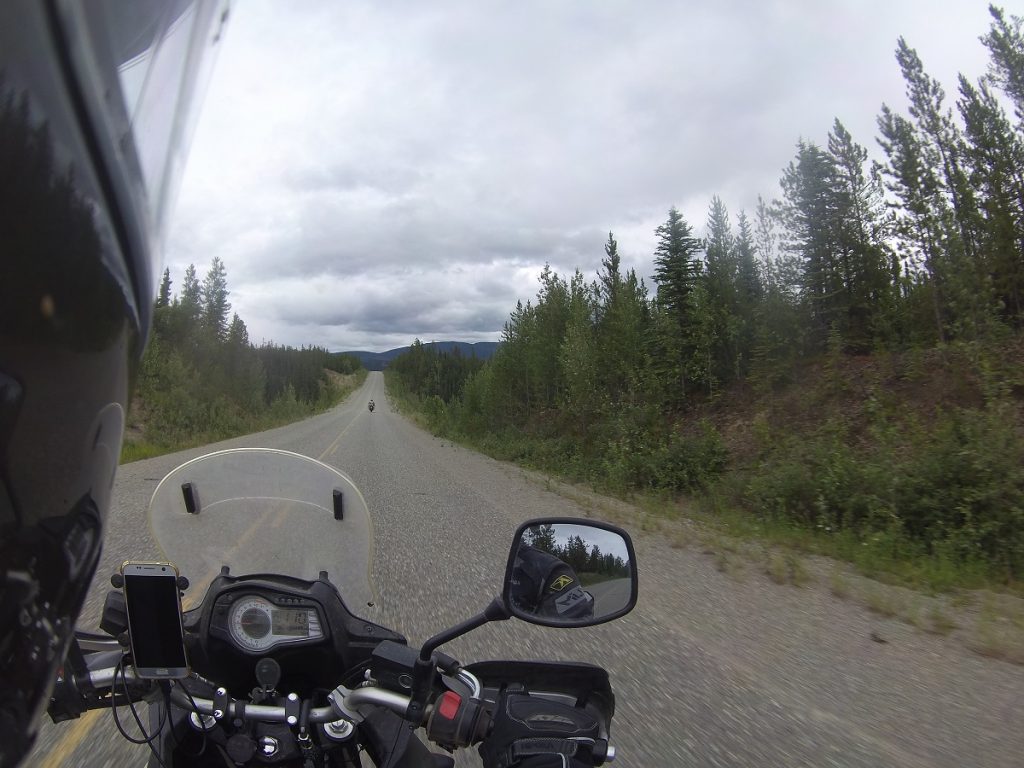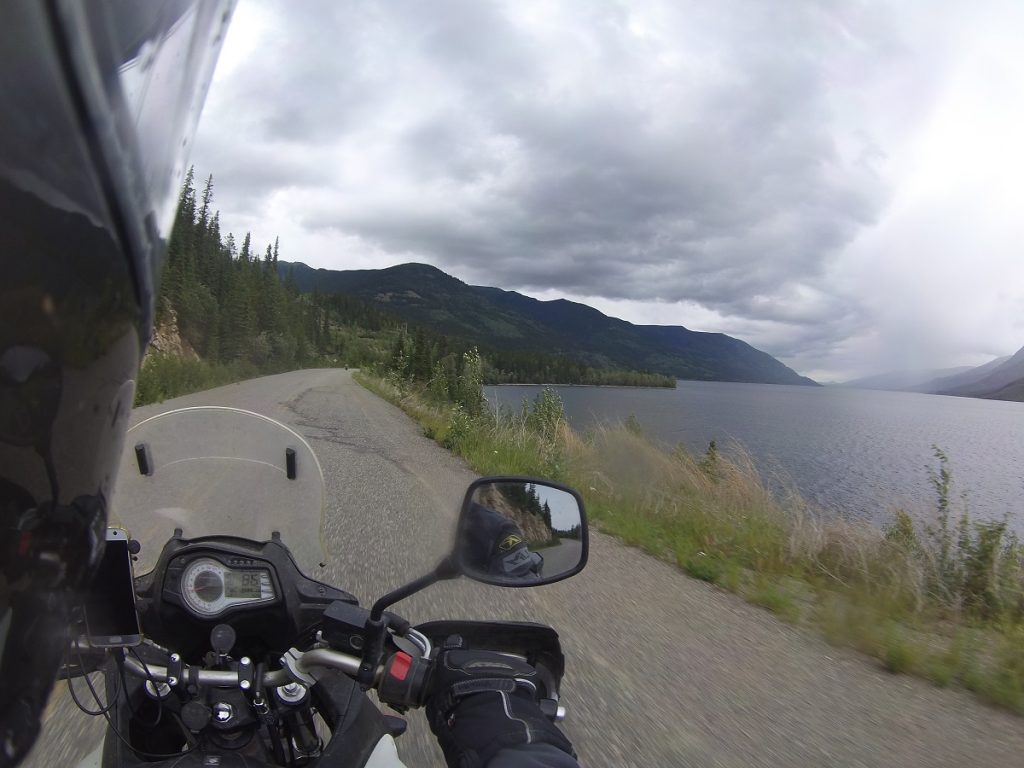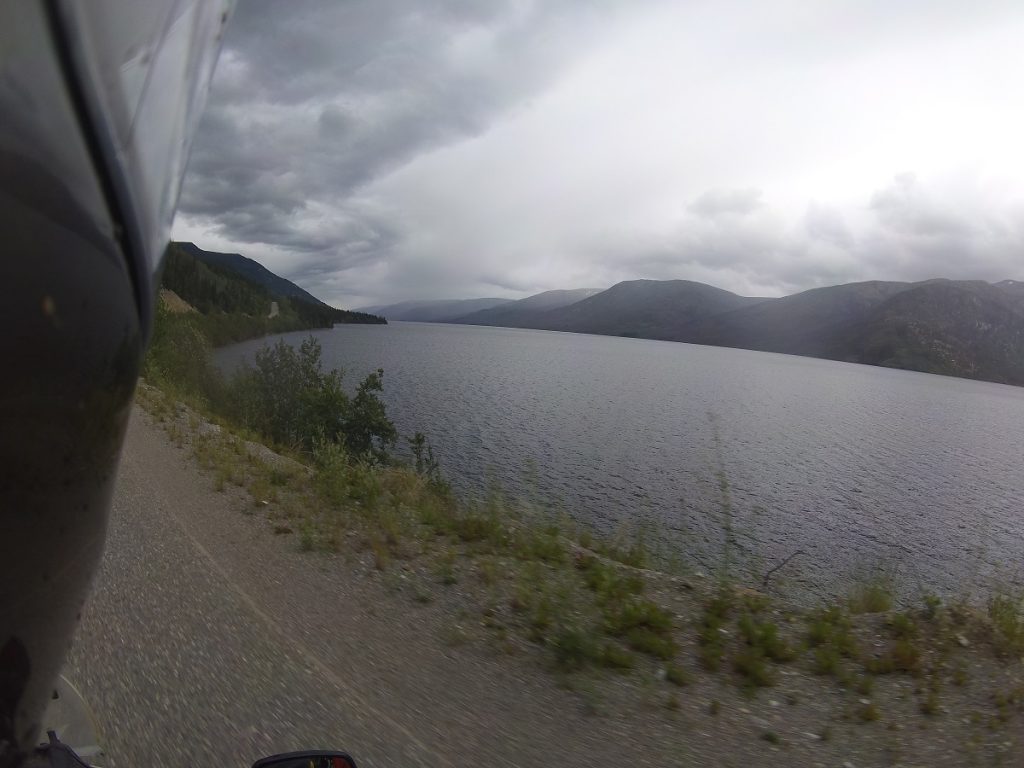 We get to Faro, a small town founded because of mining which is not active anymore, but the town is still there. Very nice and accommodating.
There is a municipality campground in the town with washroom, shower and laundry, with the same price as Yukon government campground! we couldn't ask for anything better.  There is chance of rain, so the tarps have to go up again.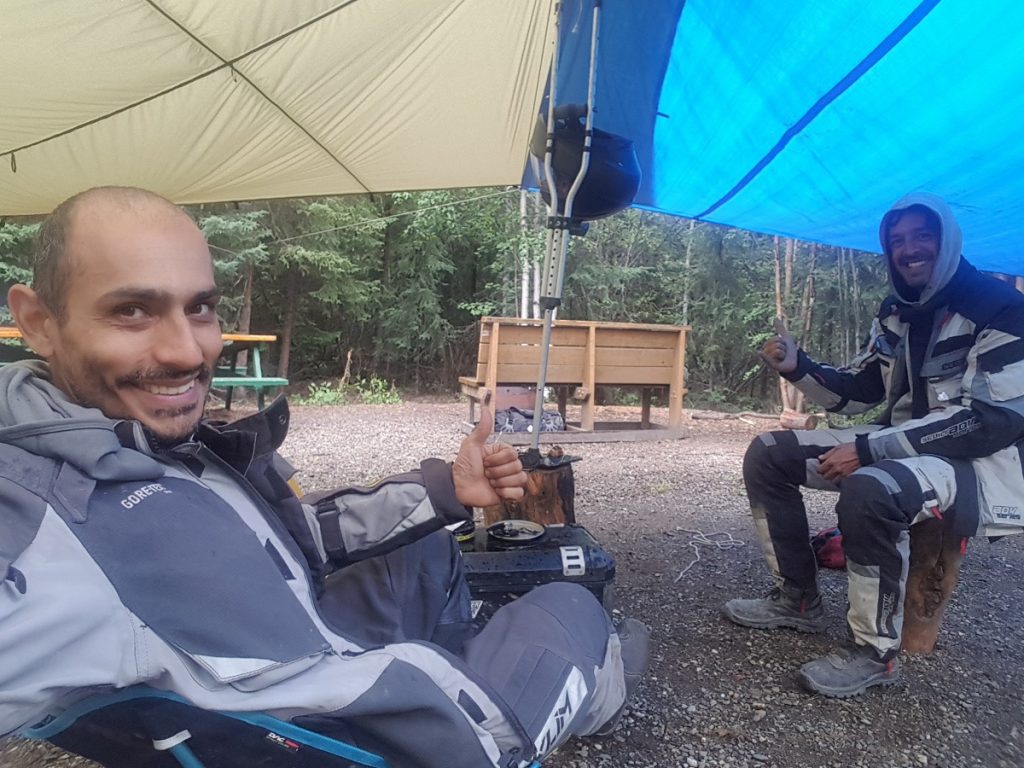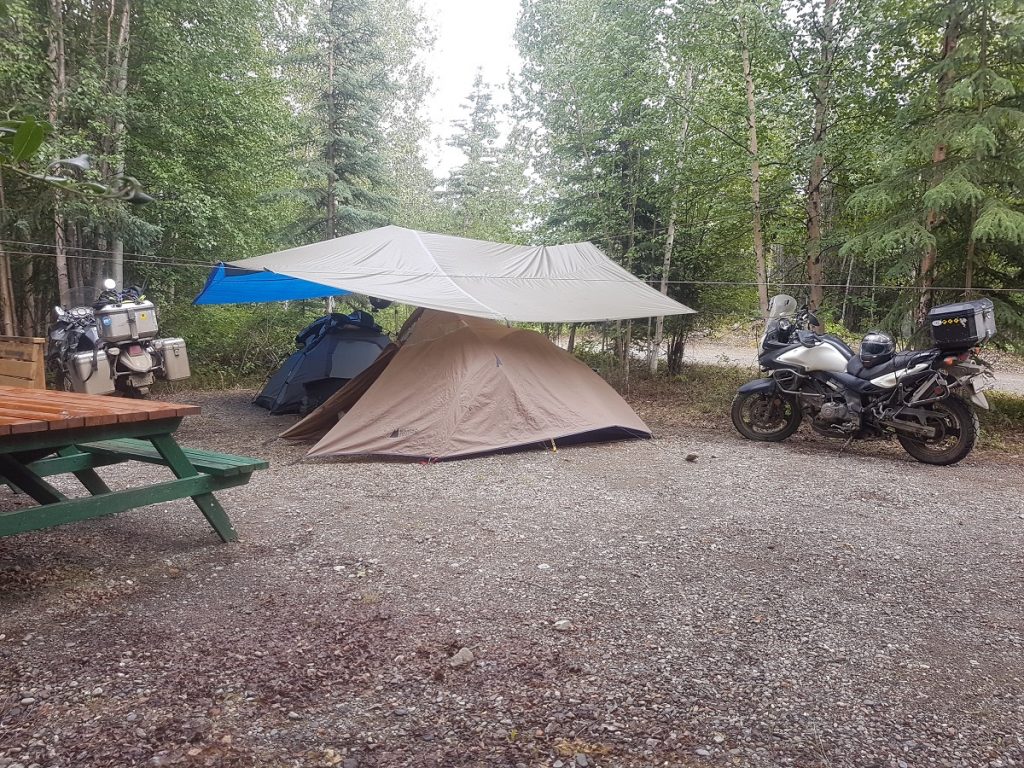 We have the whole campground to ourselves, there is not a single site is occupied tonight except us!  So comforting! considering there was a bear siting in one of the trails by the campsite!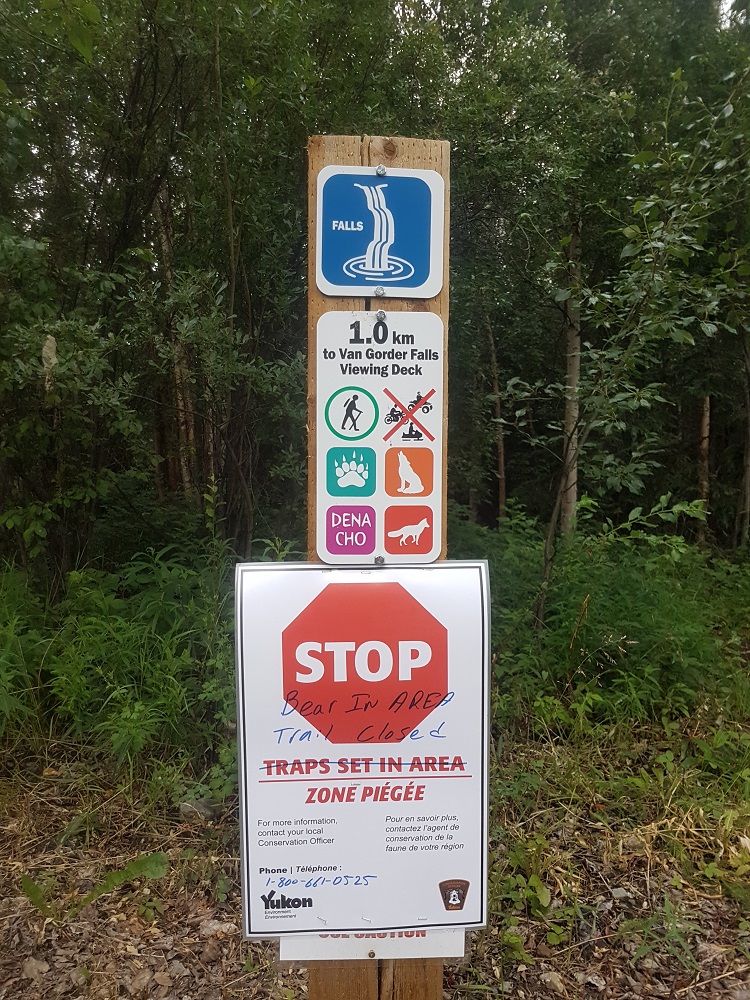 We go for a hike in the town and the trails in the area.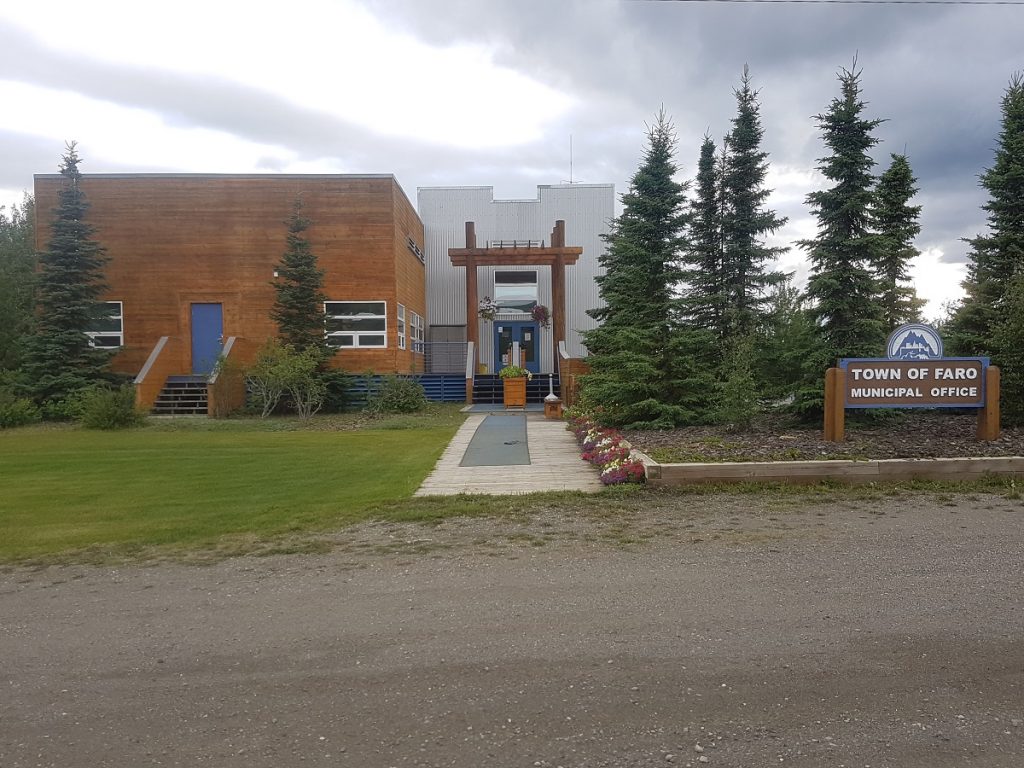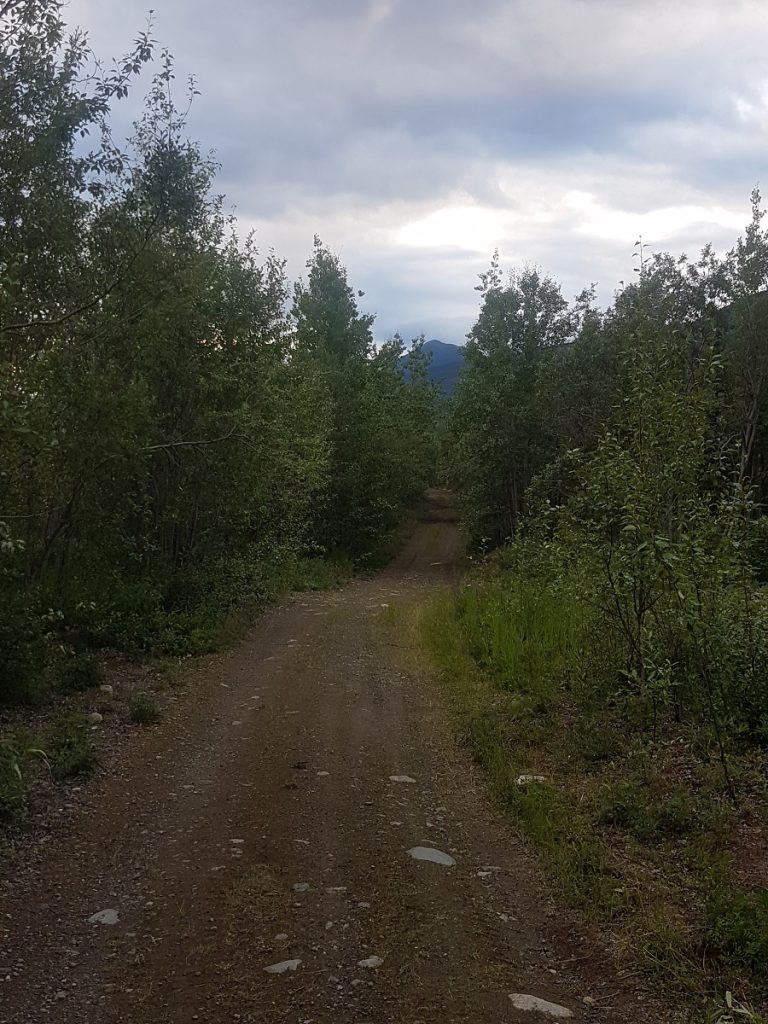 Golf course with fake animals as decoration!

It will be a chilly and wet night.