In the morning we go back to the visitor centre in the town.
Here also the visitor centre is a museum as well.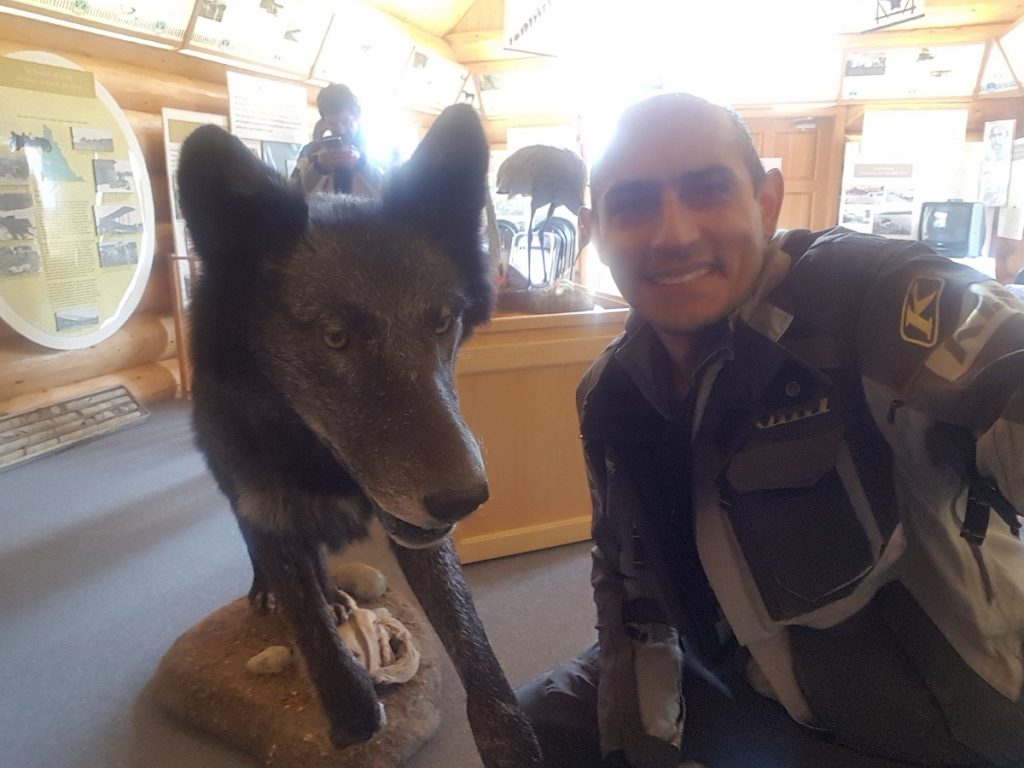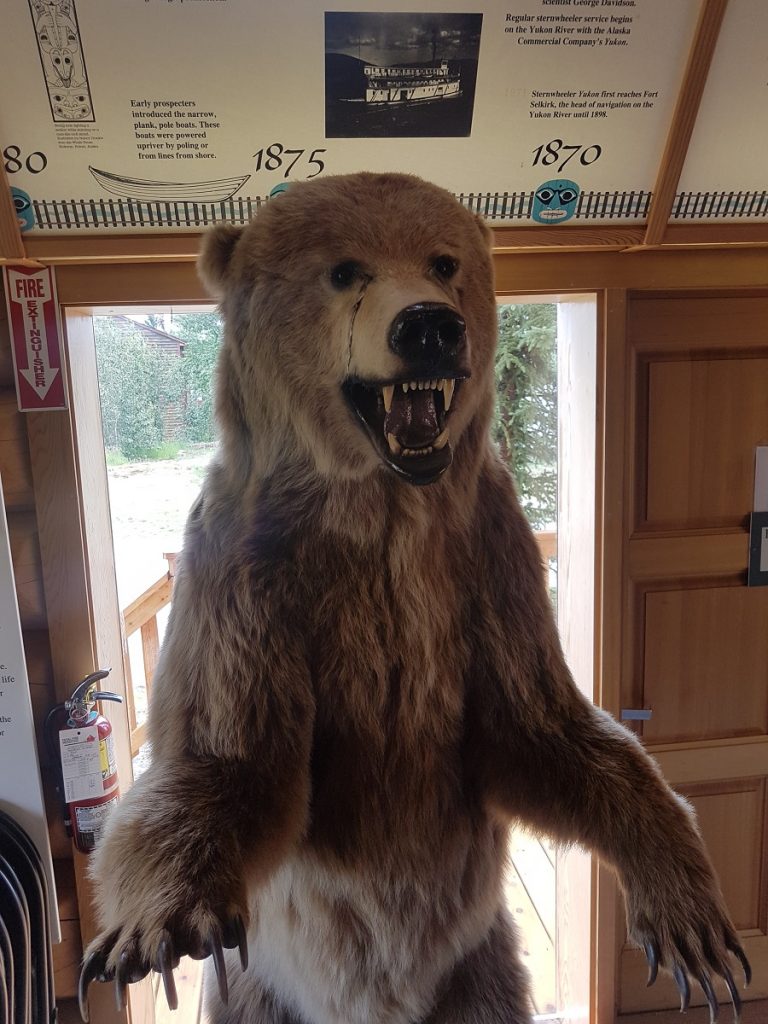 Filling up gas as there won't be gas station on the road for the rest of the day.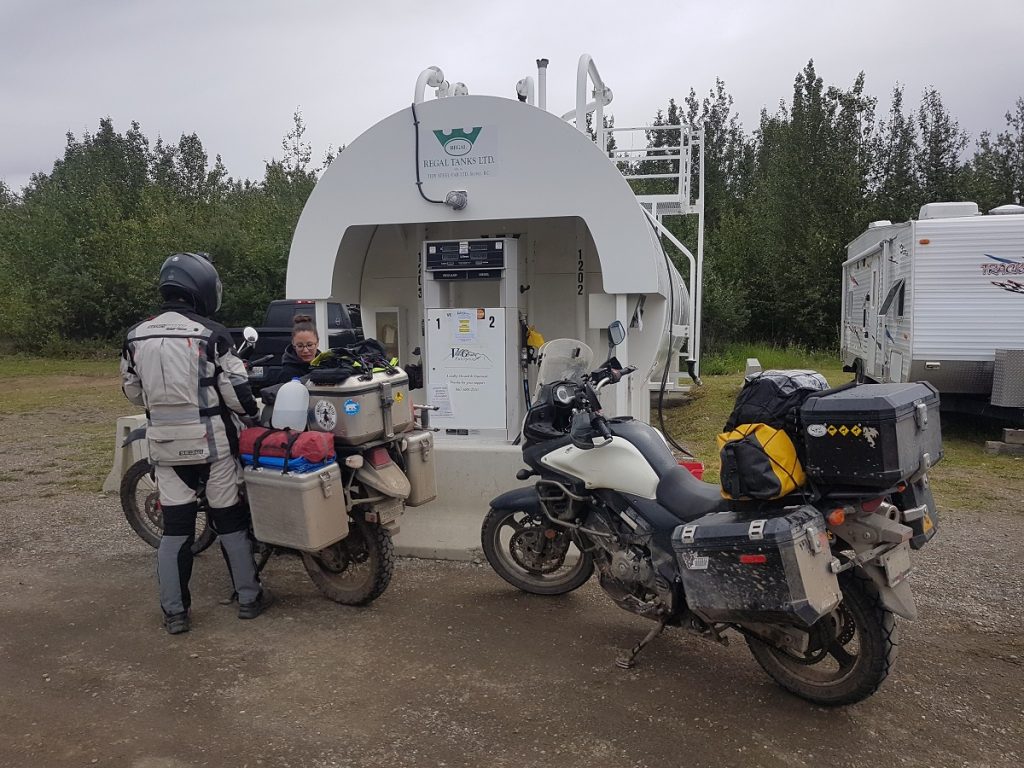 From Faro, there is yet another less traveled road toward south, which we got mixed information about it as if it is usable or not, so we decided to go anyway.
It was very rough road but very nice.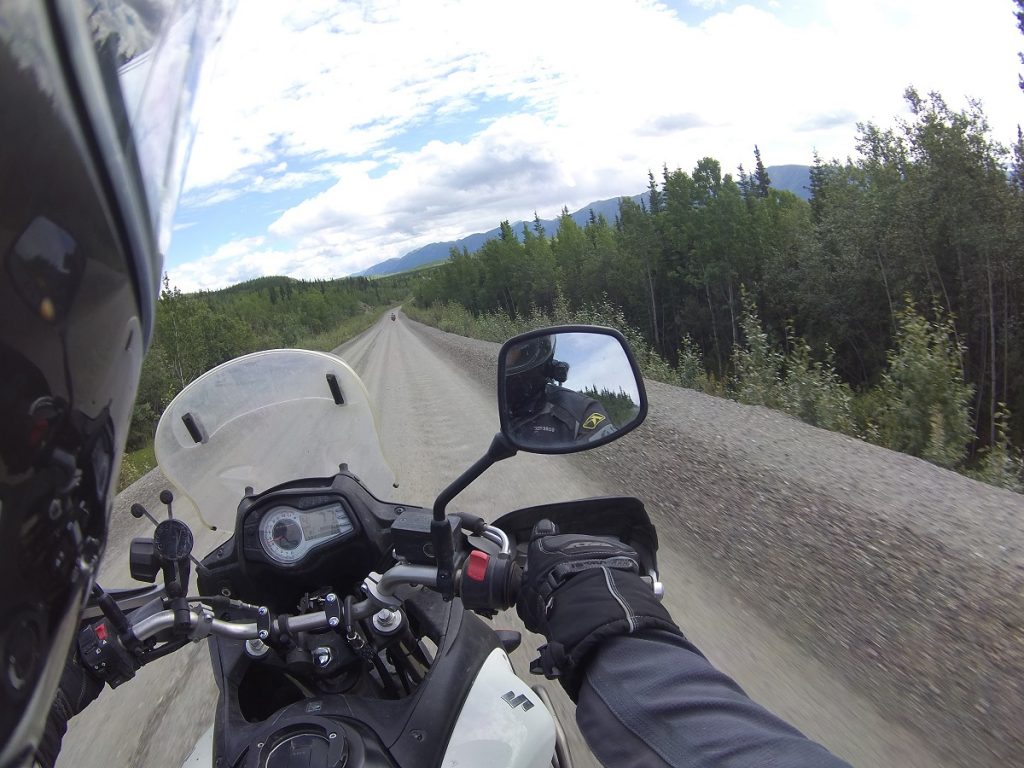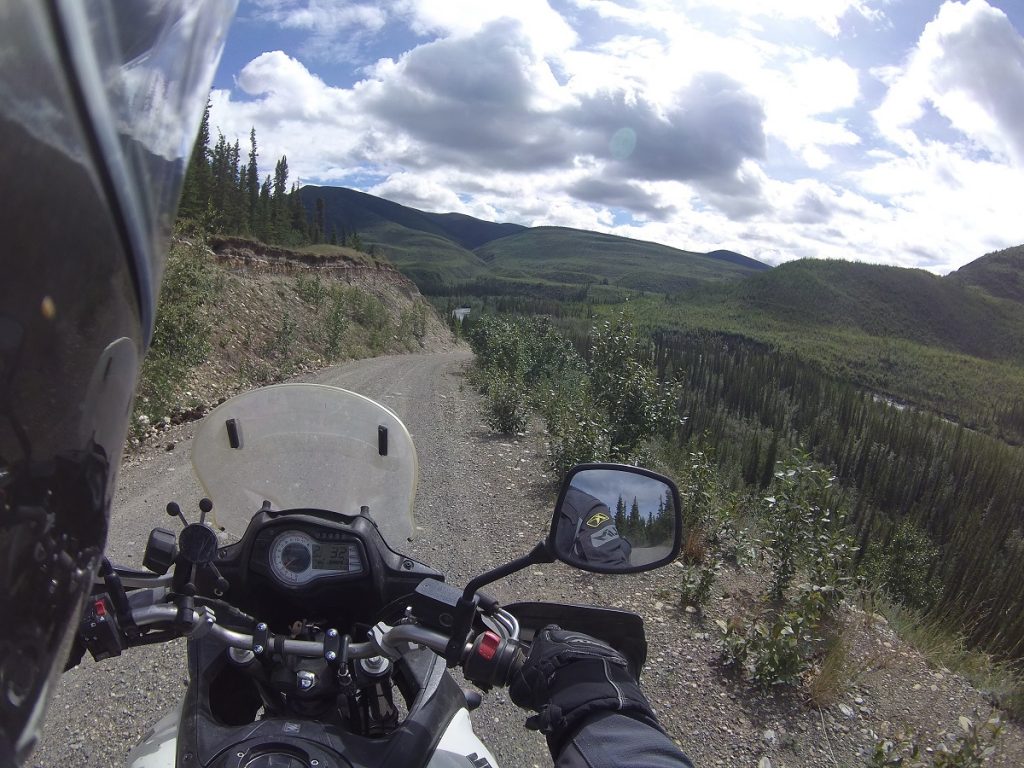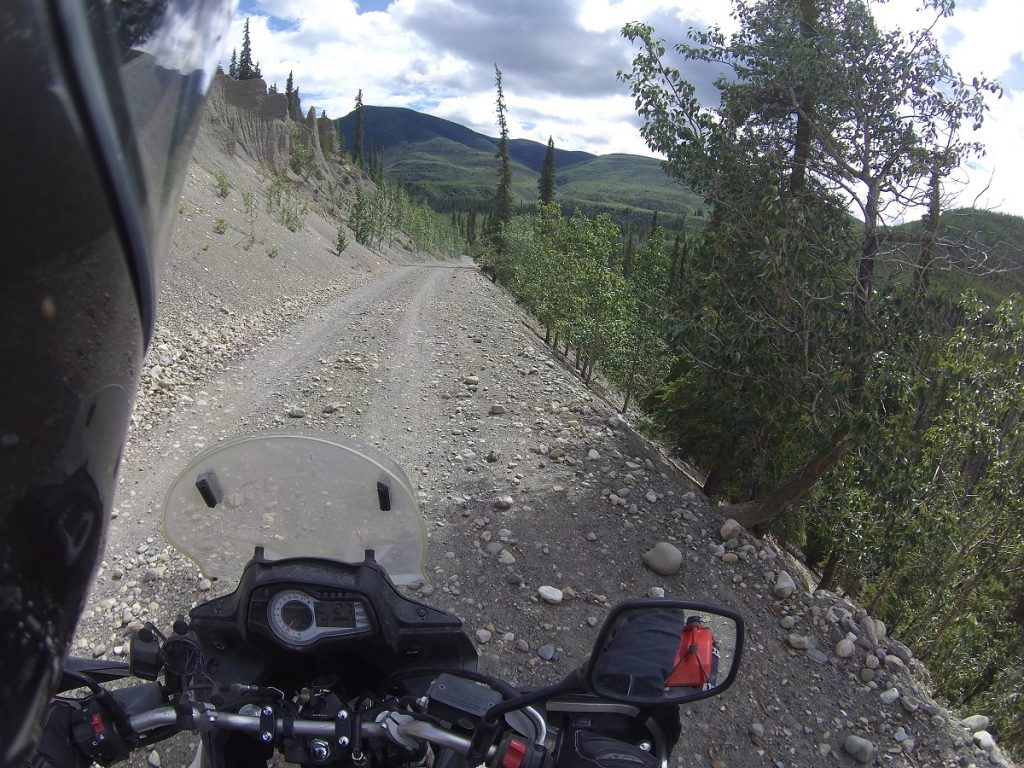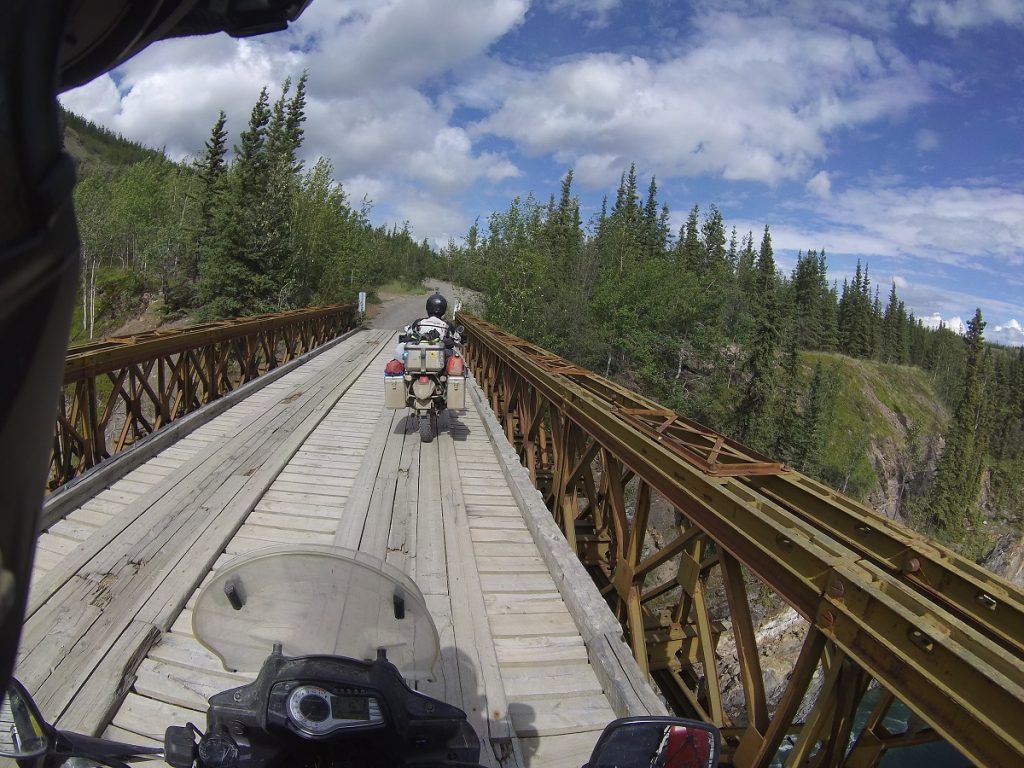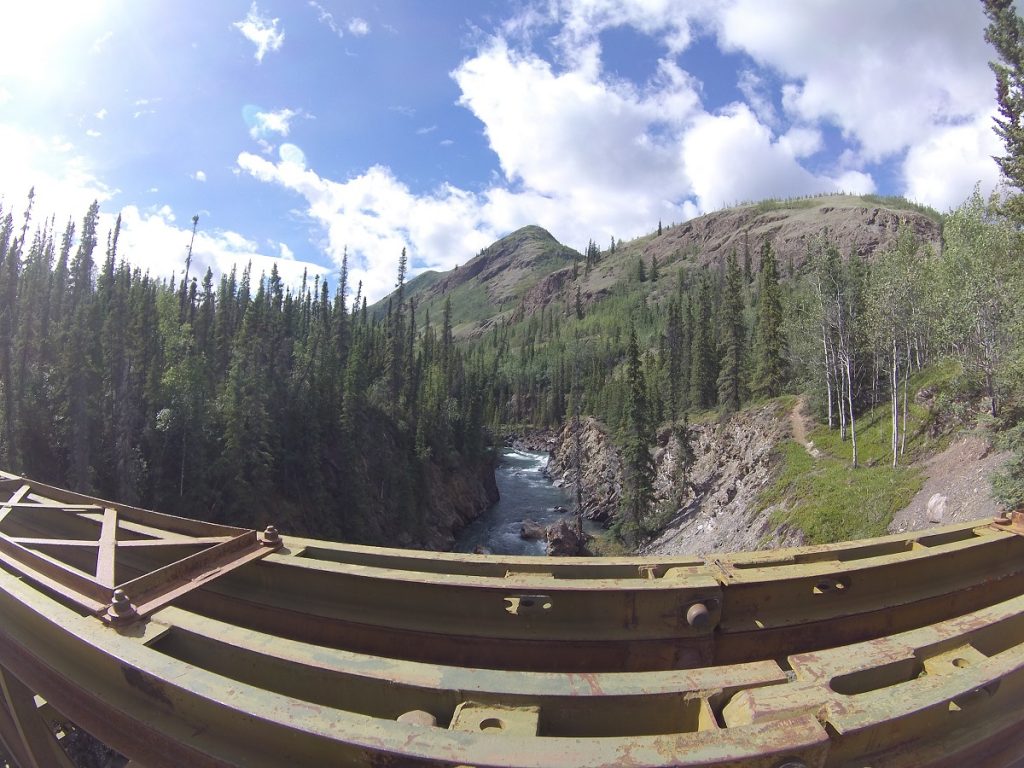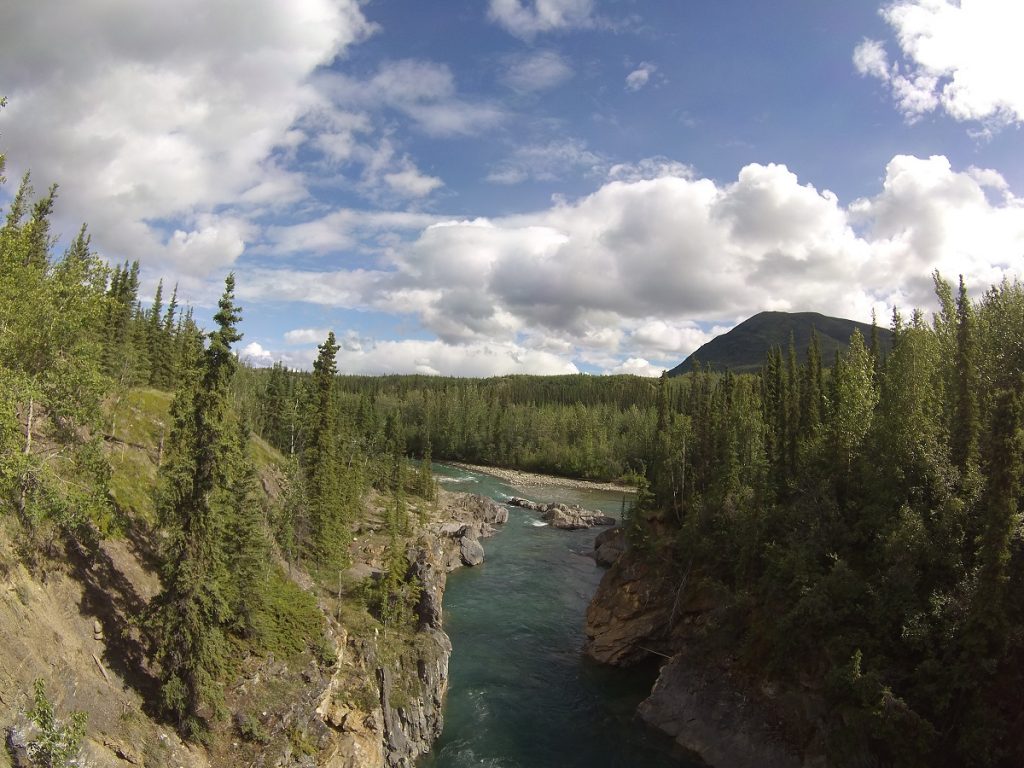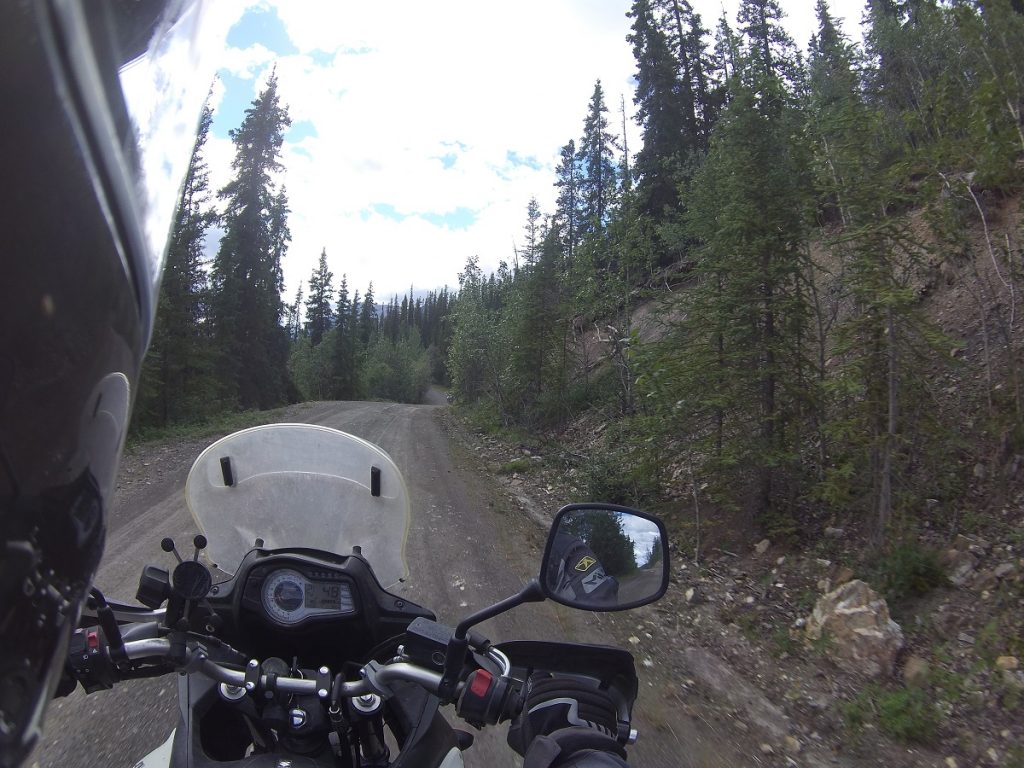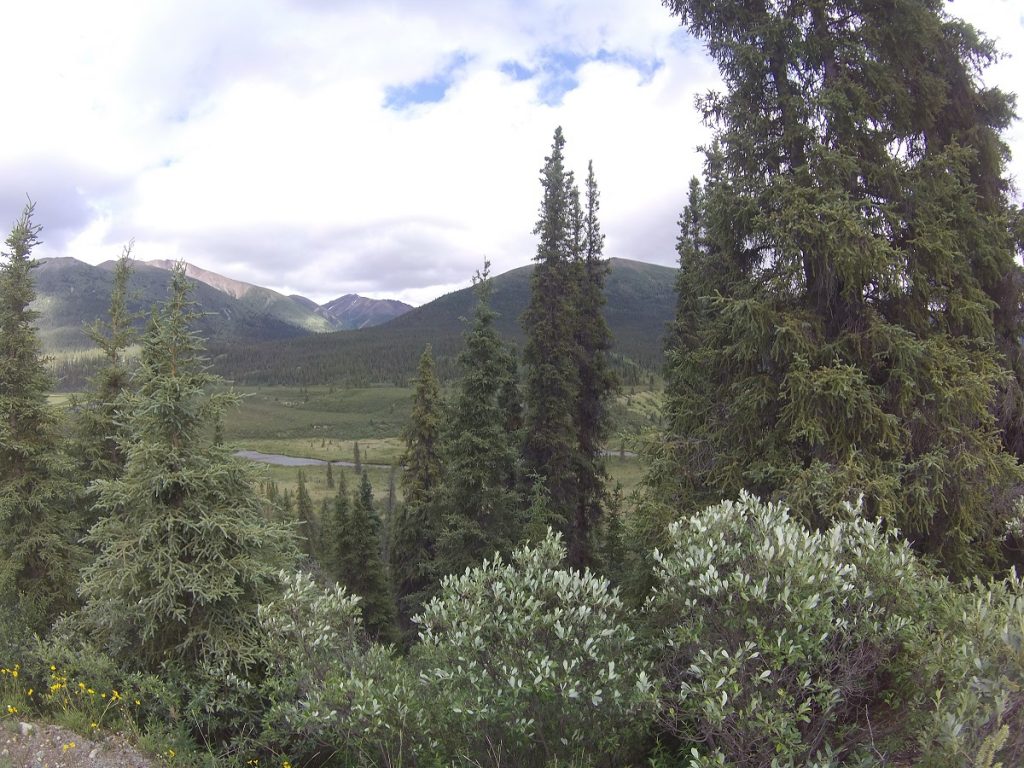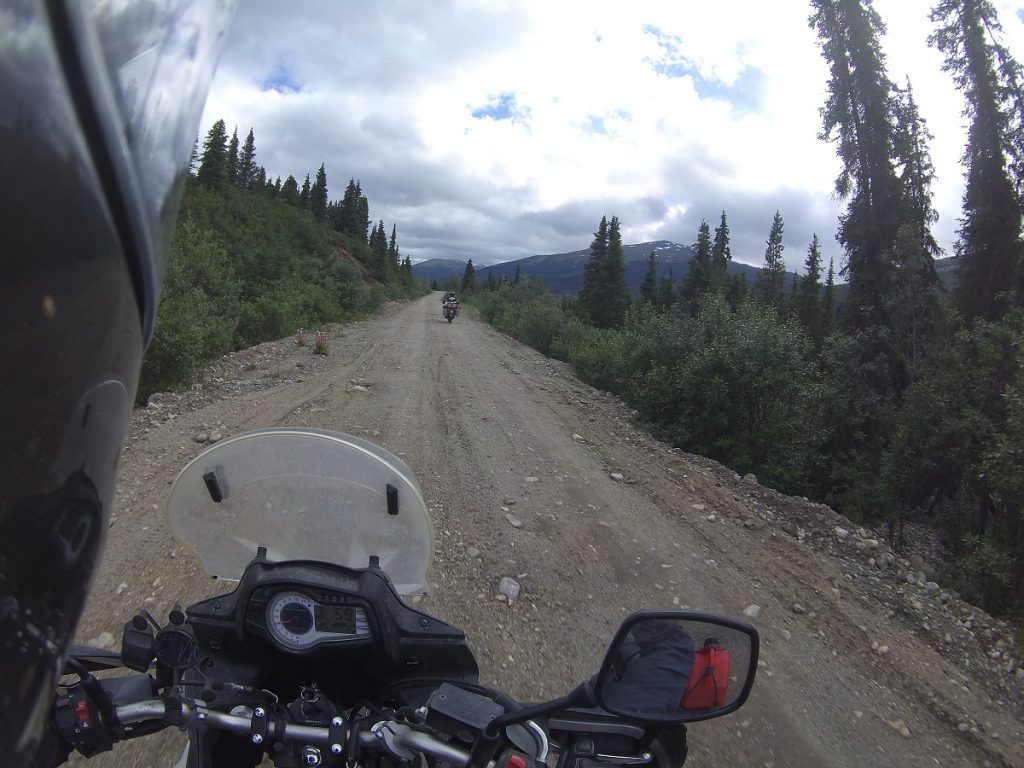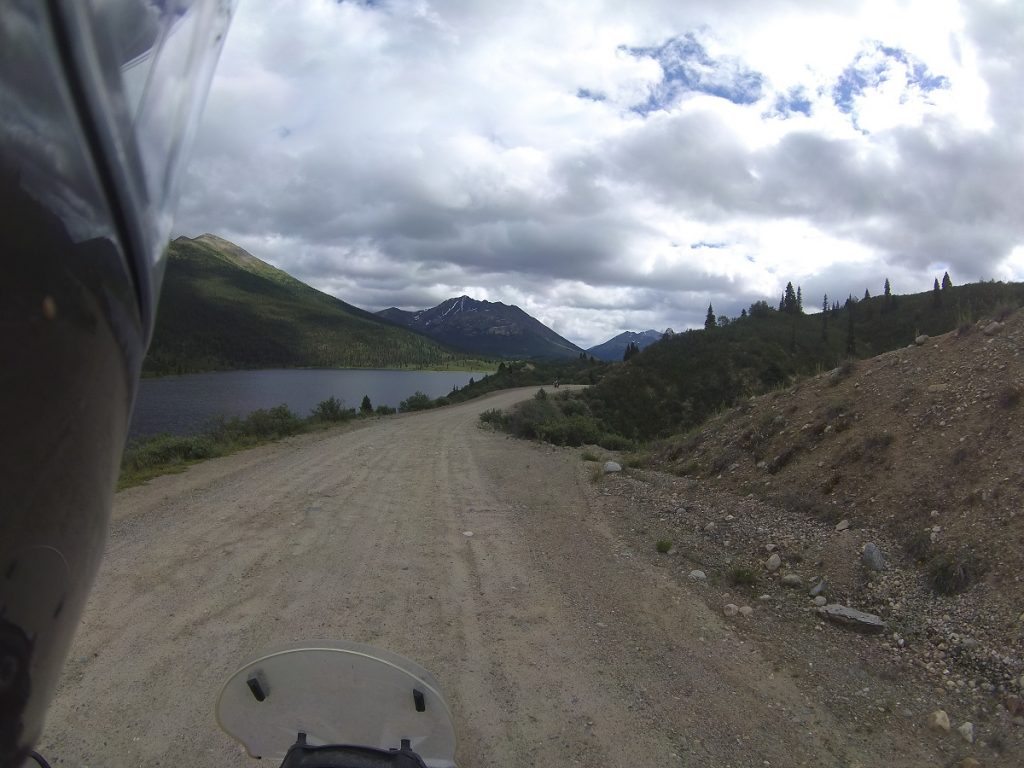 I felt the duffel bag on the back seat does not stay put and keeps moving forward, I stopped to check it and it turned out that the bracket for cases was broken at one spot.
Apparently after falling few times in Inuvik to Tuk it got weak and here with this bumpy road, the connection finally gave up 🙁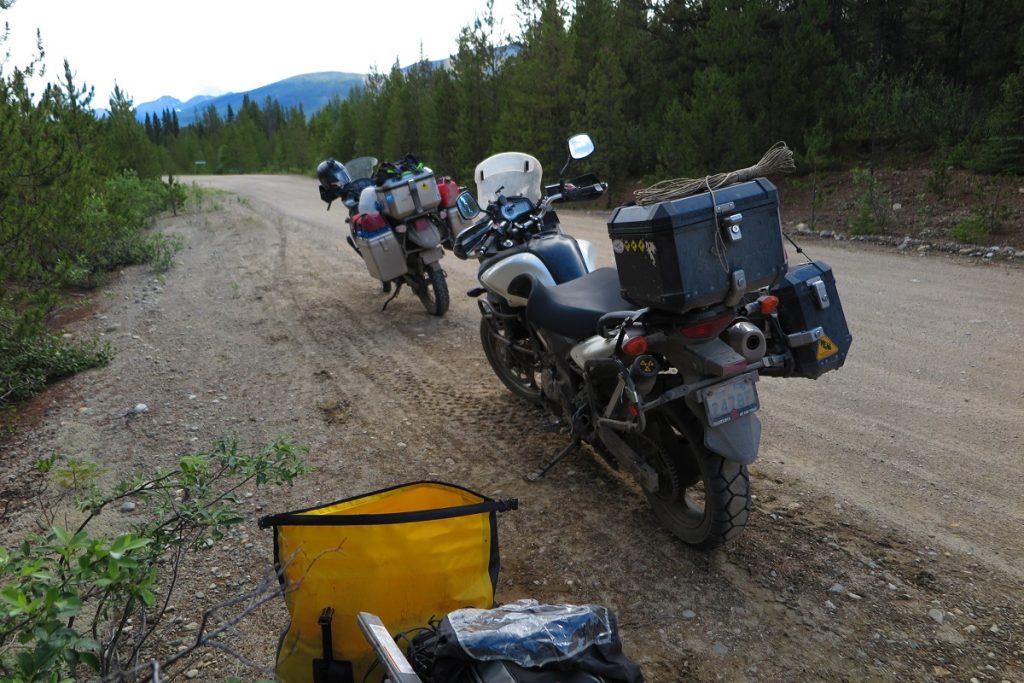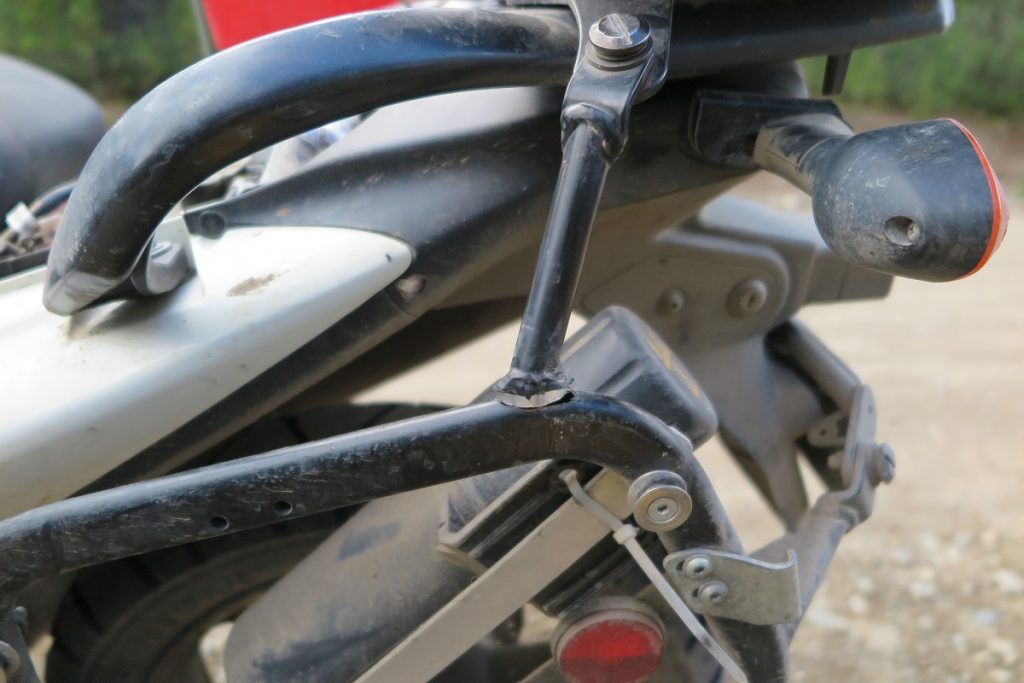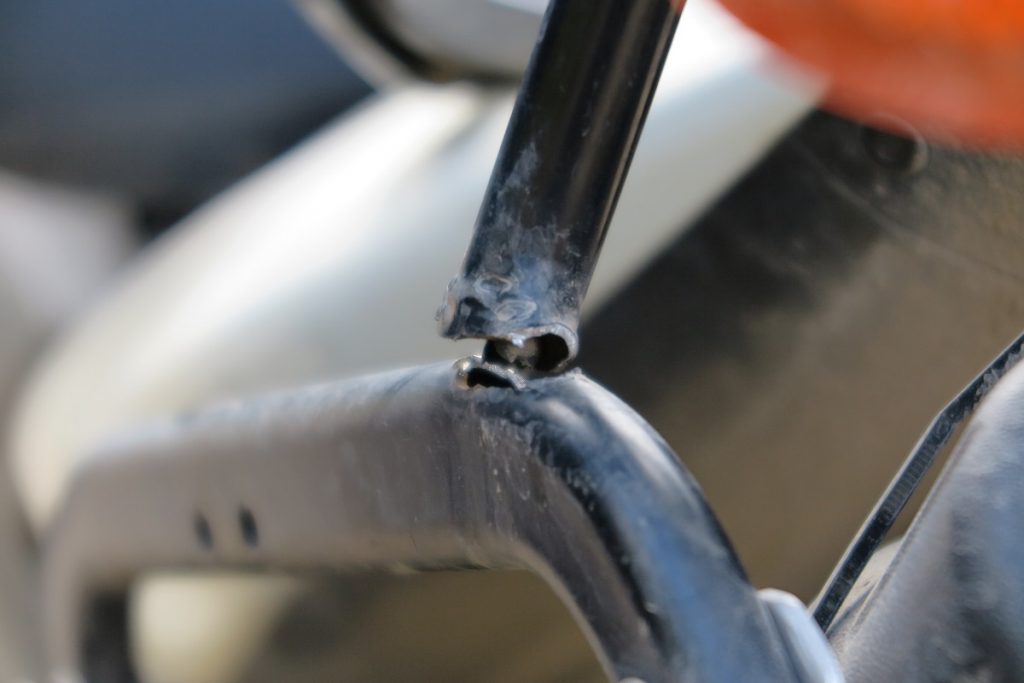 Had to improvise so using the ropes that I hold it together.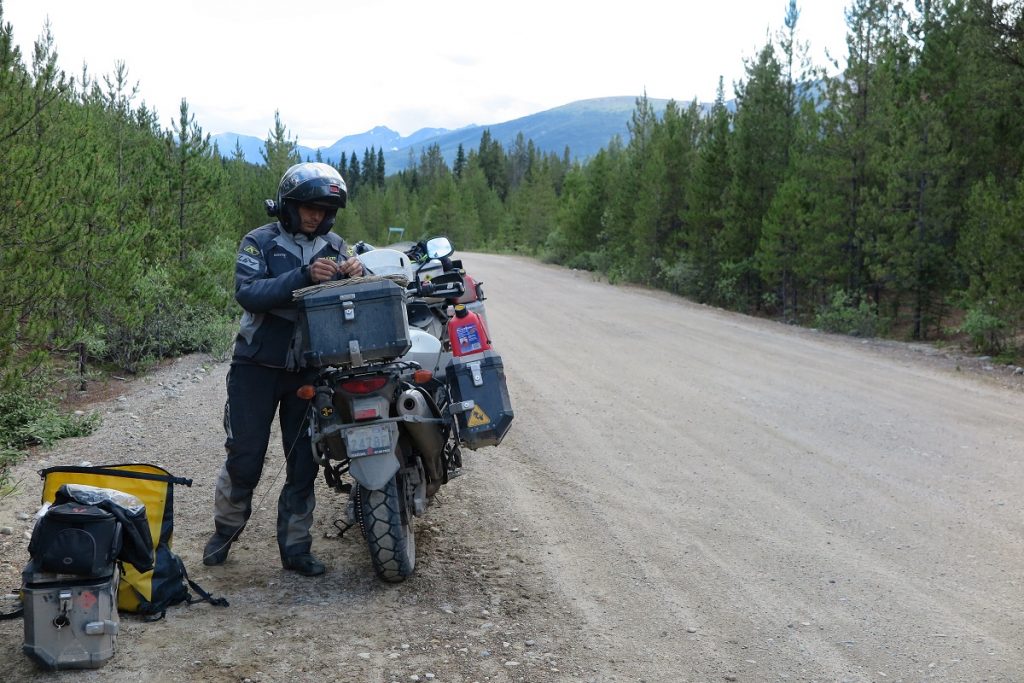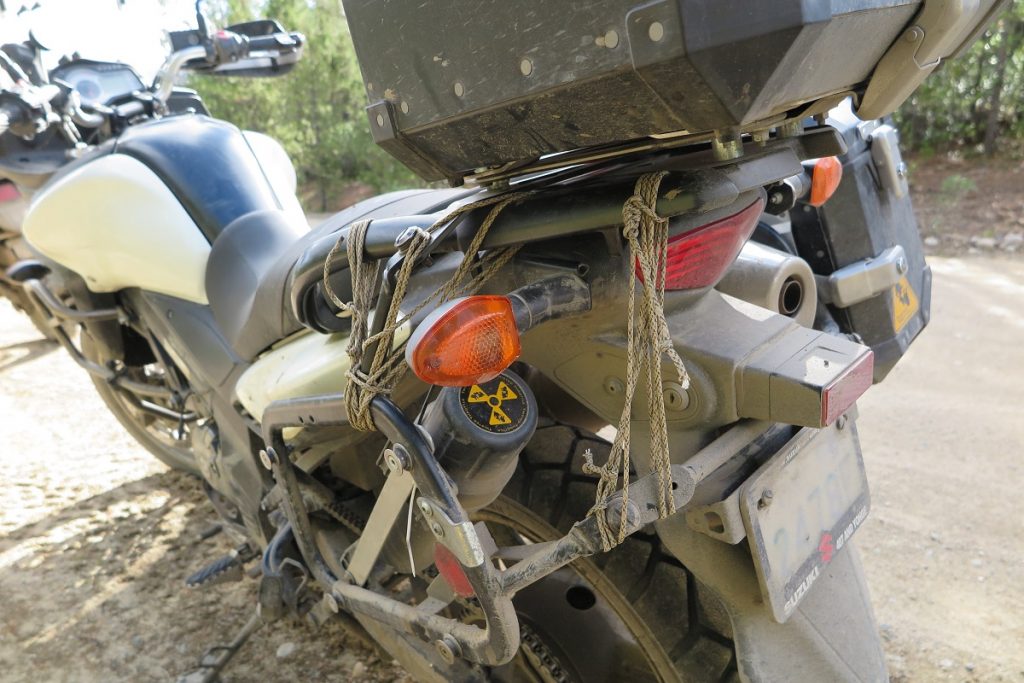 From now I have to take it a bit slower.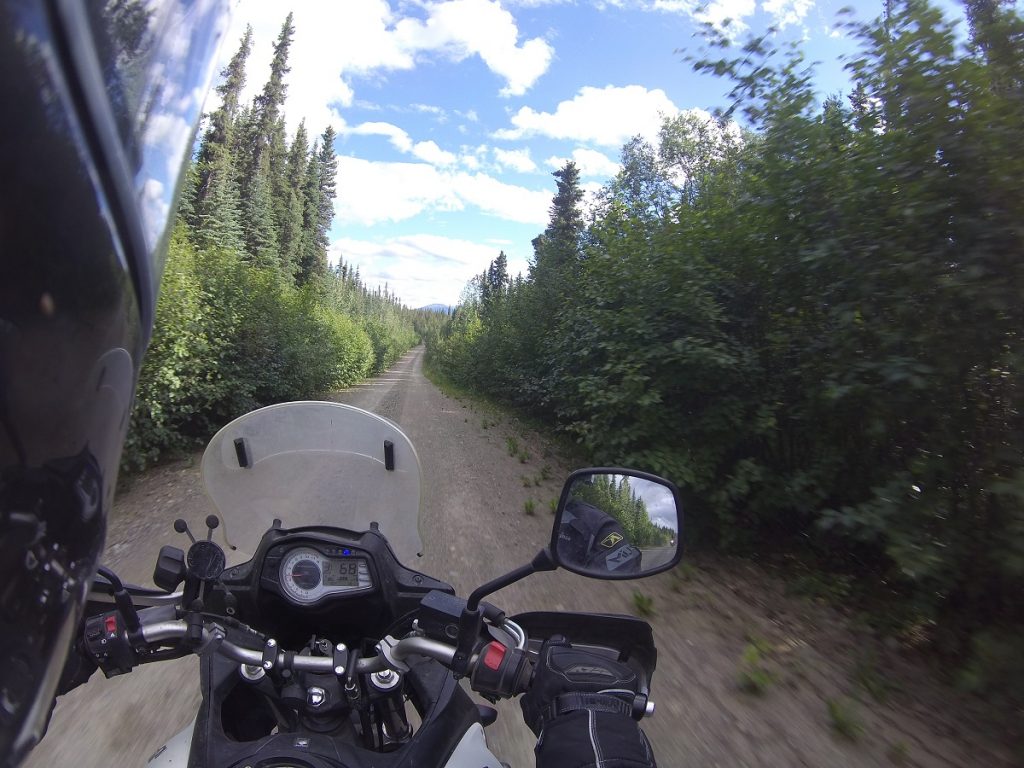 After two hours on this isolated road we got to Quiet Lake, and the name really fits as it was very quiet and no one is around.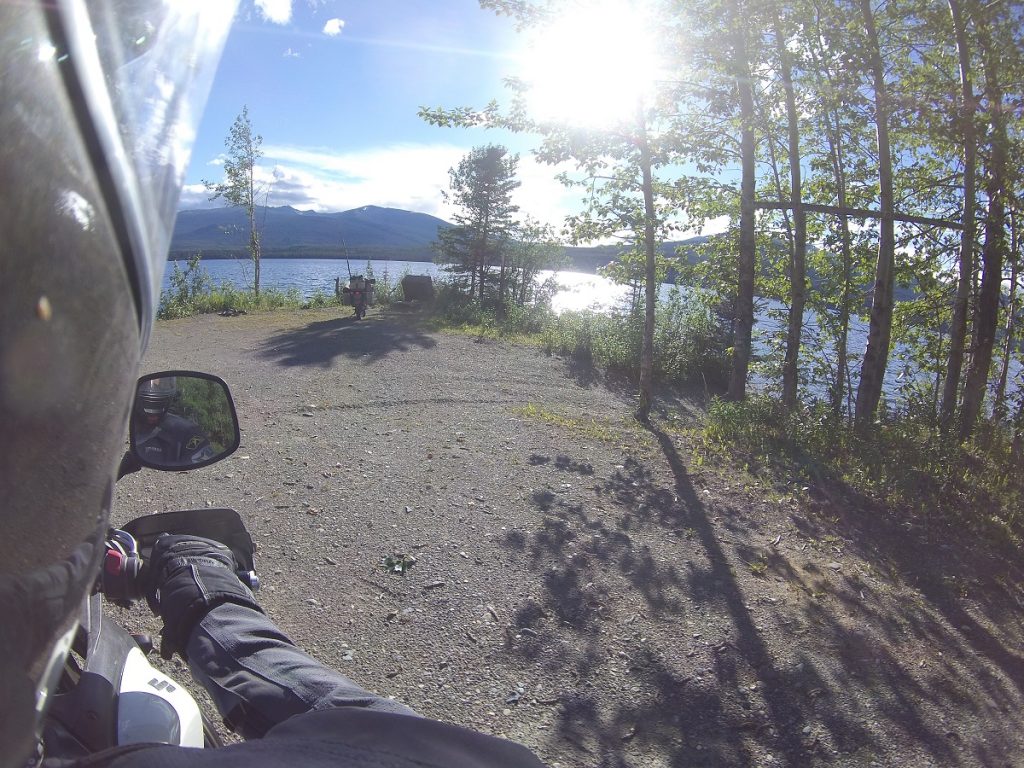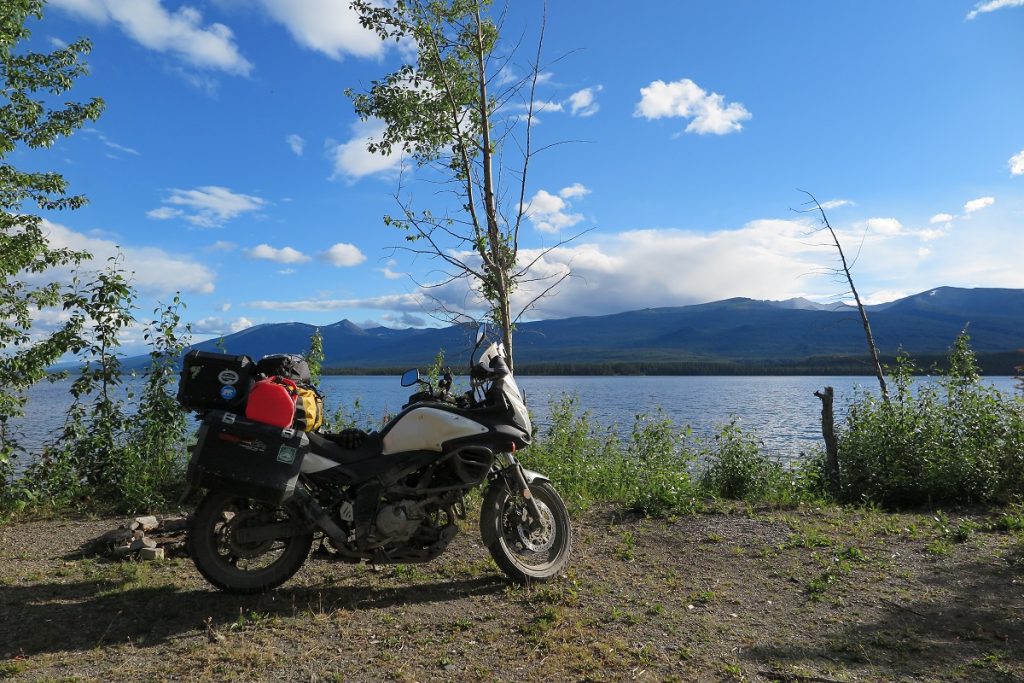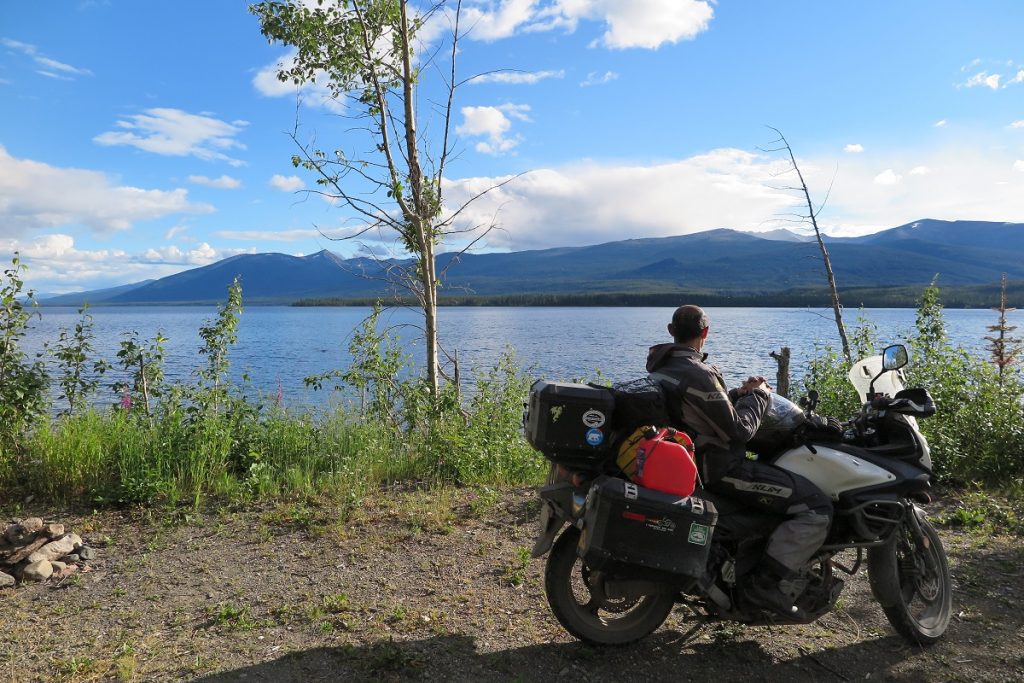 It's already past 8pm so we have dinner and enjoy the view, it would be perfect spot for camping, but I was worry if it rains tonight, this bumpy and dirt road will become very bad mud, so decided to continue until we get to pavement.
At the end of the road, there is a grave yard of old cars, probably after going through this road!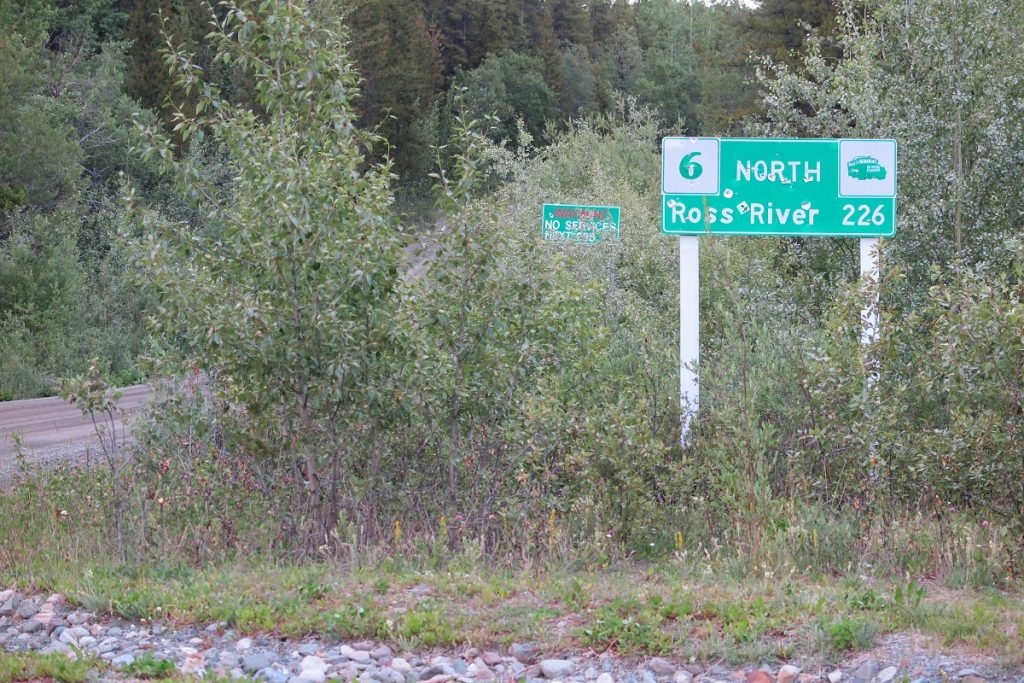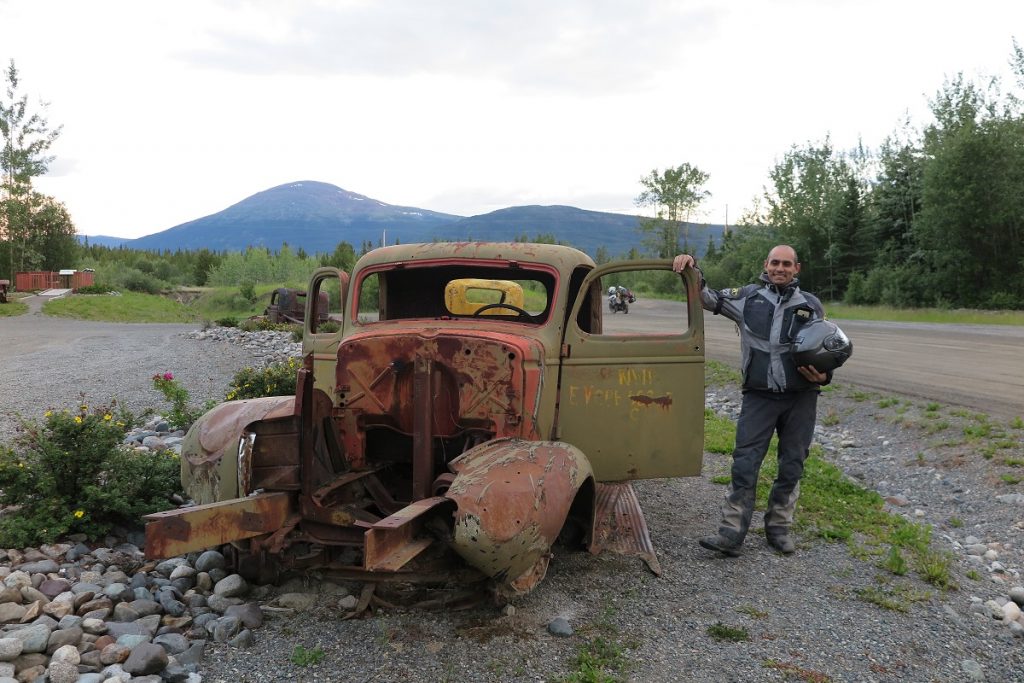 It's already midnight and it is as bright as mid day.  We find a campsite after midnight and it was full, we find a spot in a corner beside another campsite and very quietly setup tent to not wake up others.