This morning our neighbor trailer packed and left quietly to not wake us up.  Unlike last night that that the campsite was full and we hardly found a spot.  This morning it was a very quite campsite with only us and very few other campers.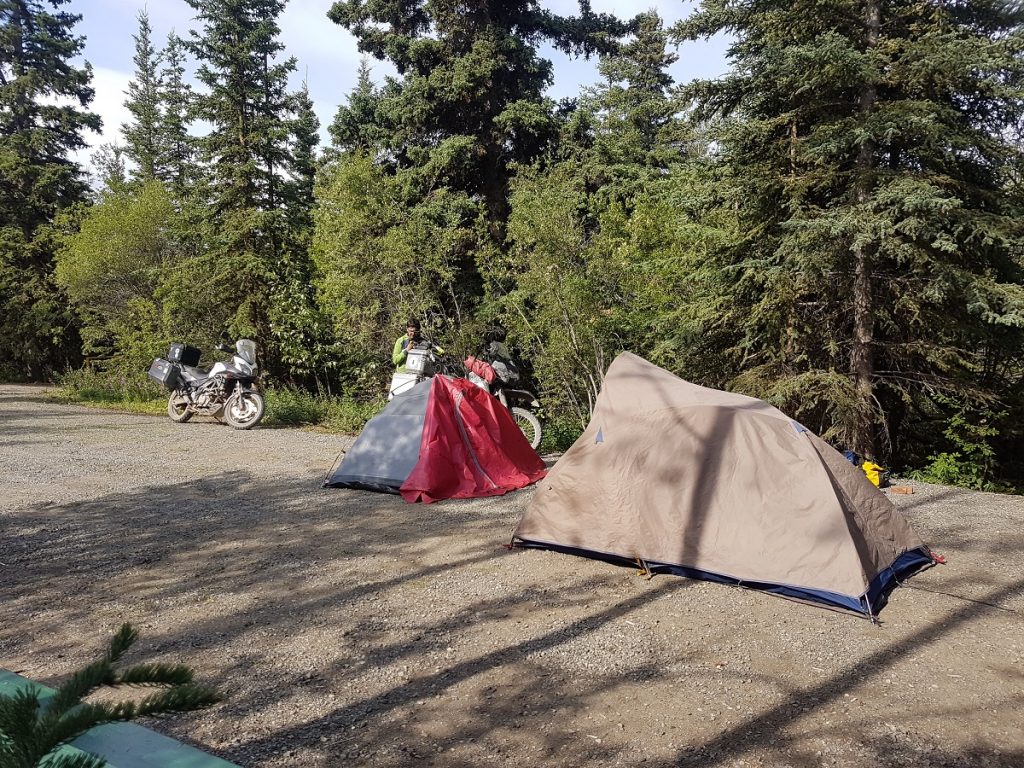 Went for a walk by the Teslin lake beside the campsite.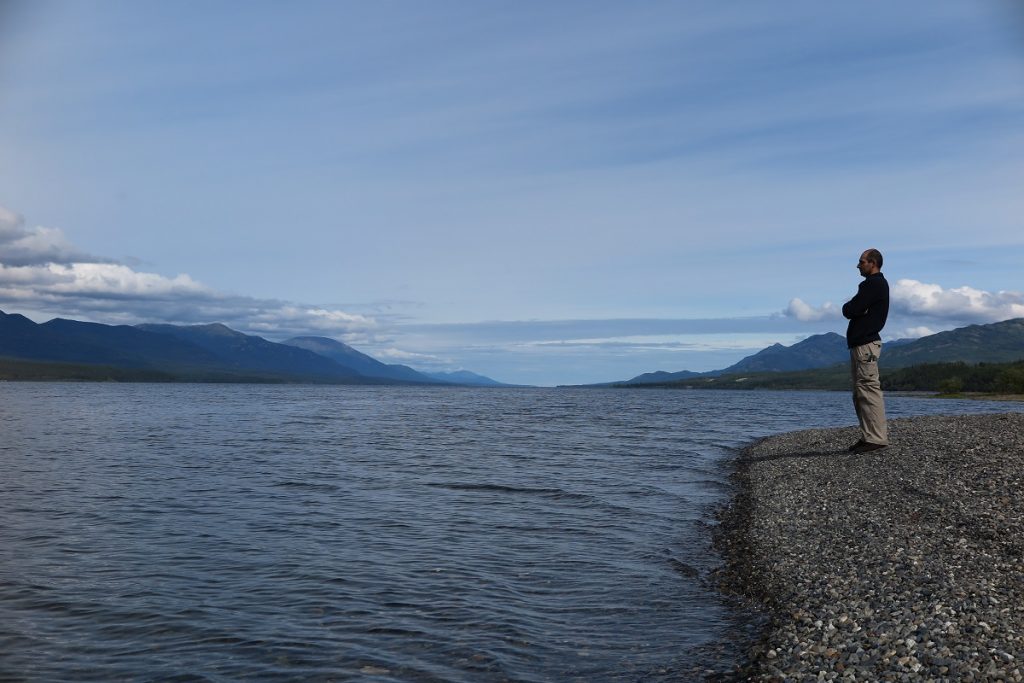 We are heading to Watson lake today, just a paved road through Alaska Highway.
stopped at an old gas station without gas!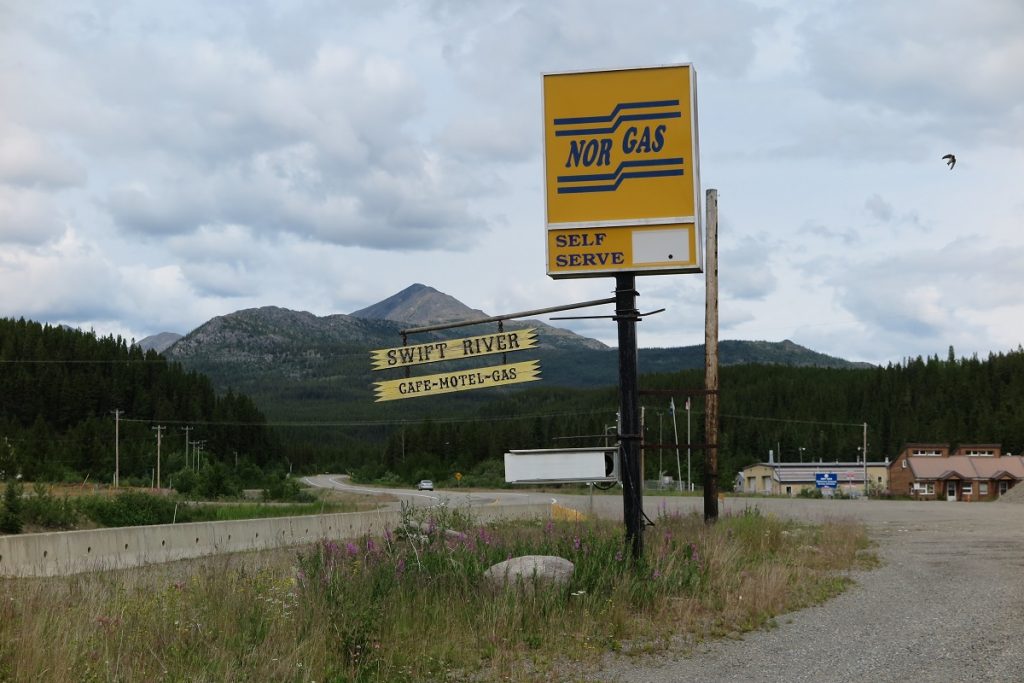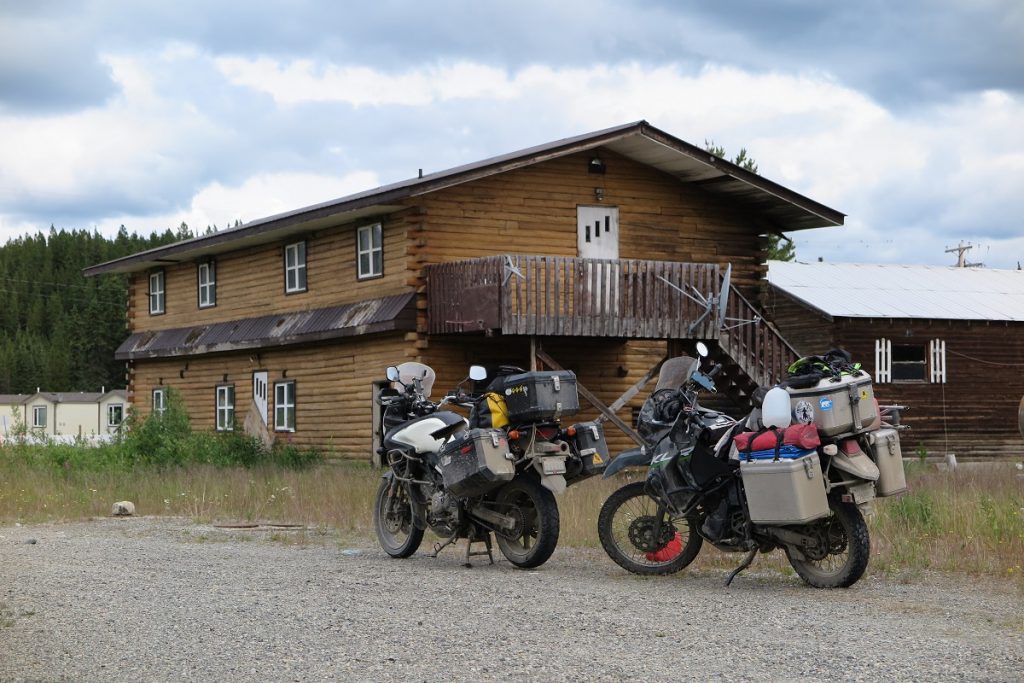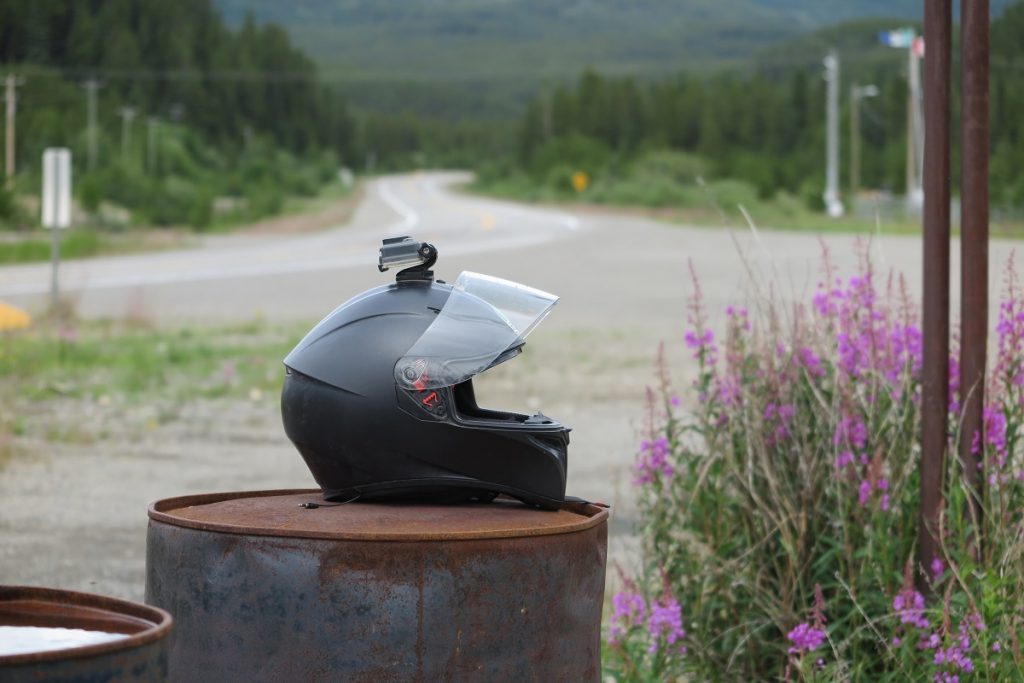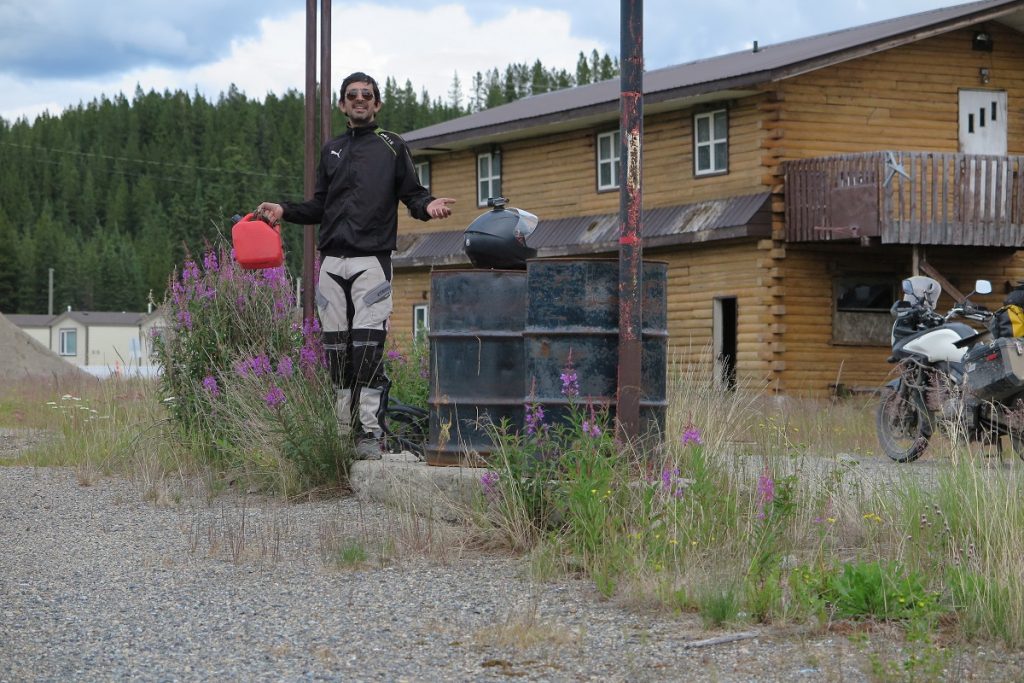 We stopped at another Yukon campground by Watson lake.  This time we are early and have choice to pick a campsite.  There is rain in forecast and planning to stay for two days here, we need a good shelter from rain.  Engineering at work!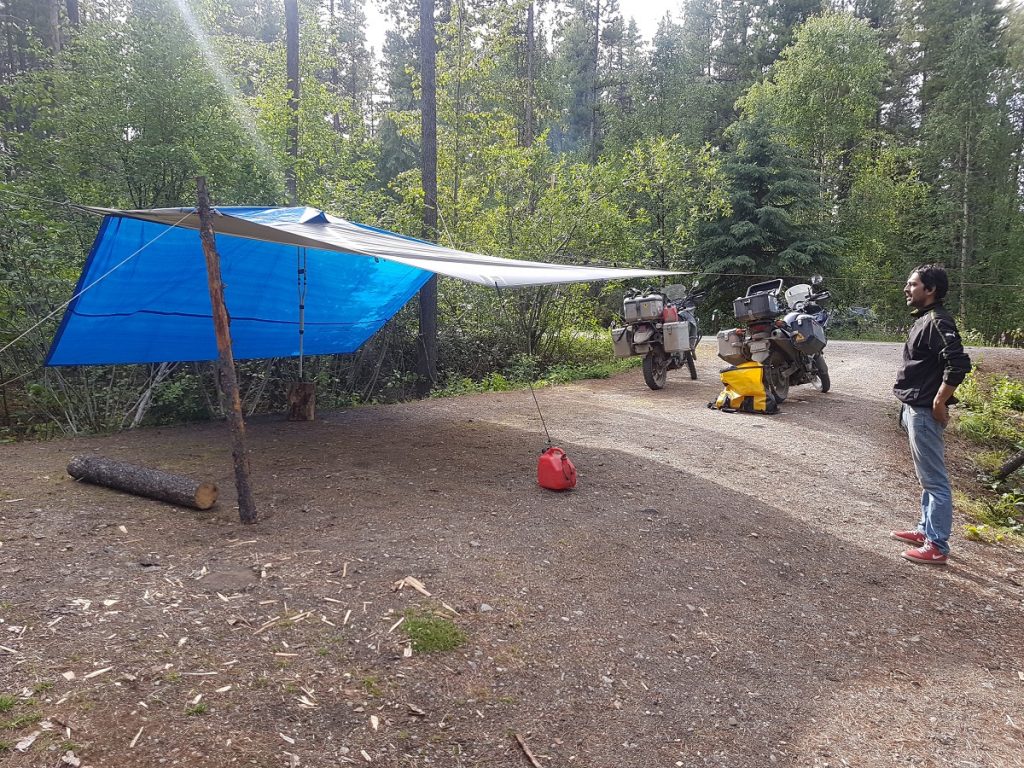 Town of Watson lake is just few kilometers away, after setting up the tents we go for grocery shopping.  We are very hungry tonight!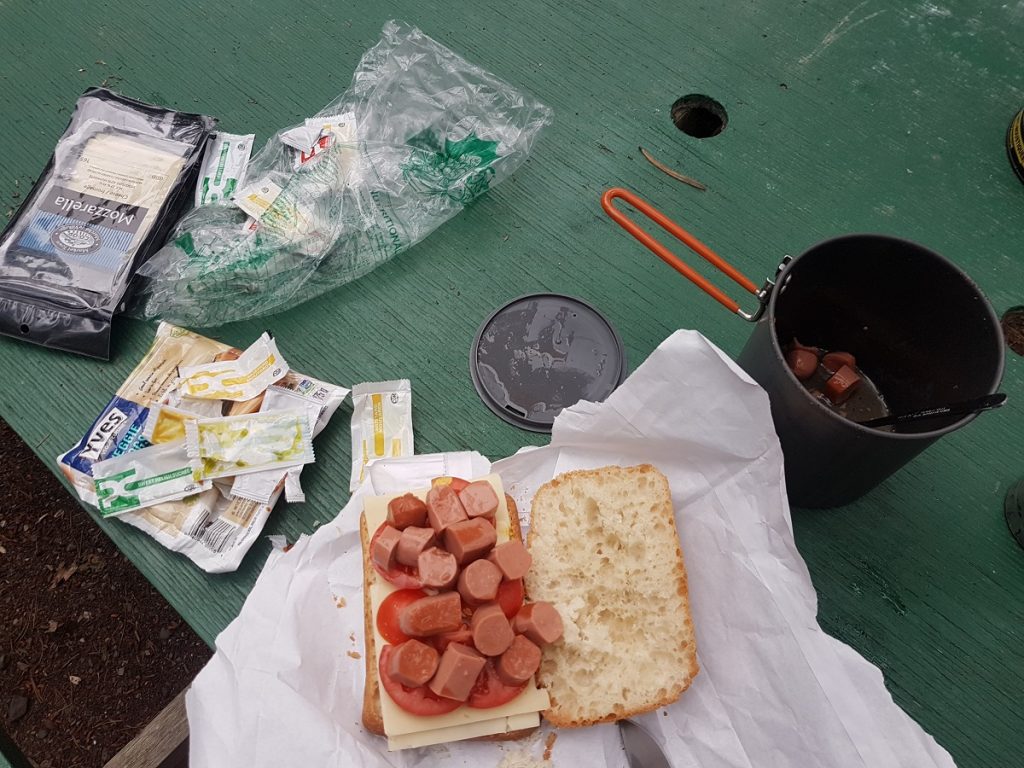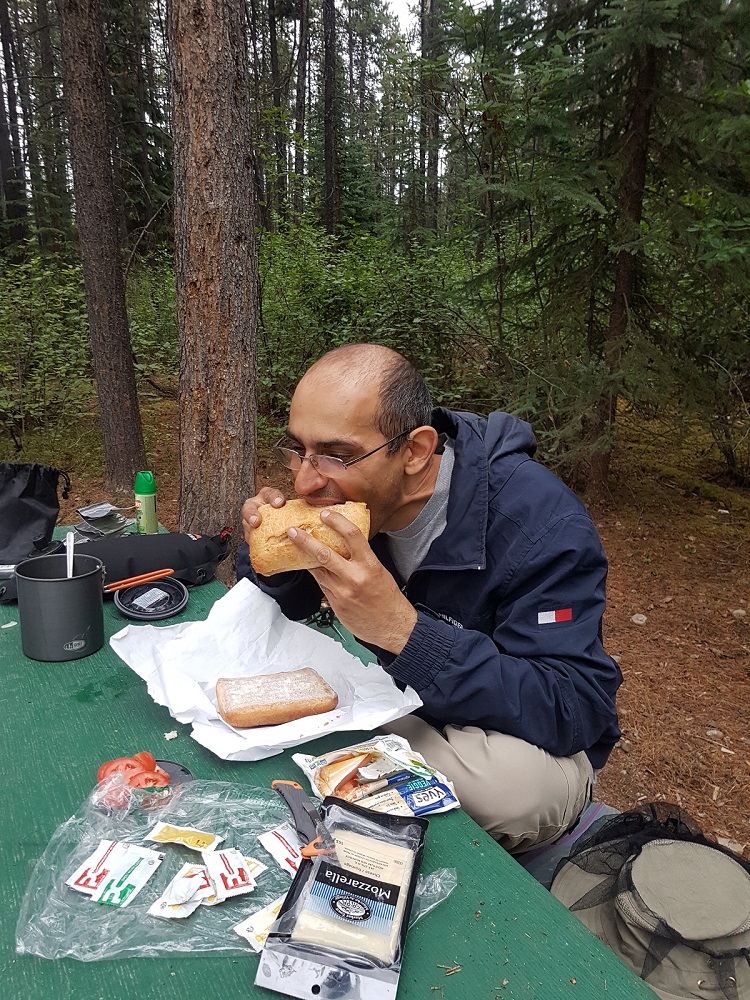 Next day, we go for walk around the campsite and relax by the lake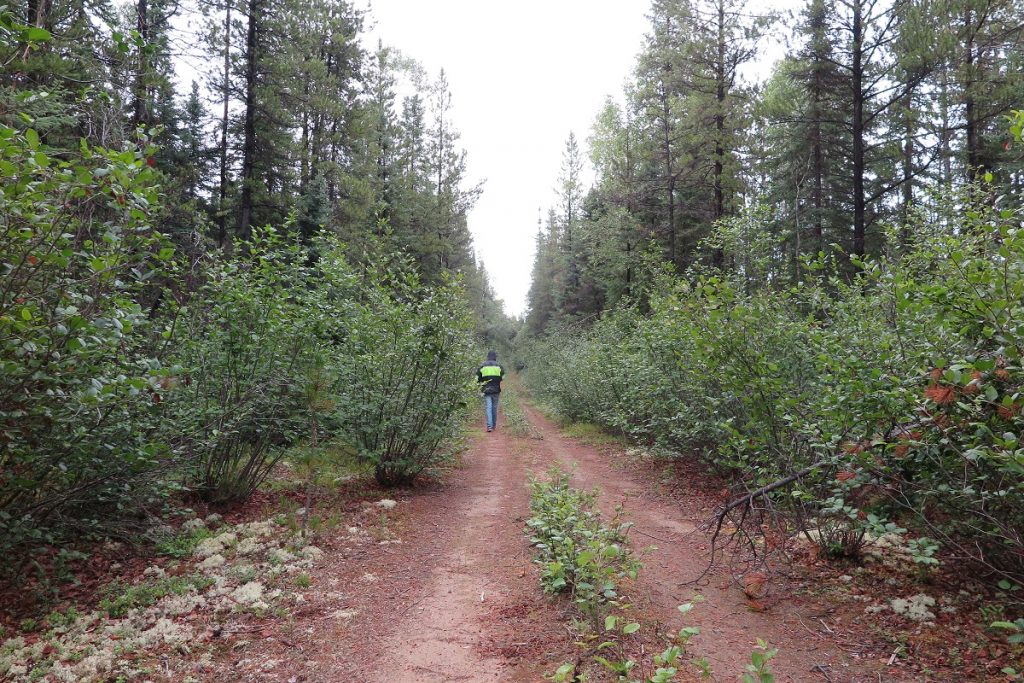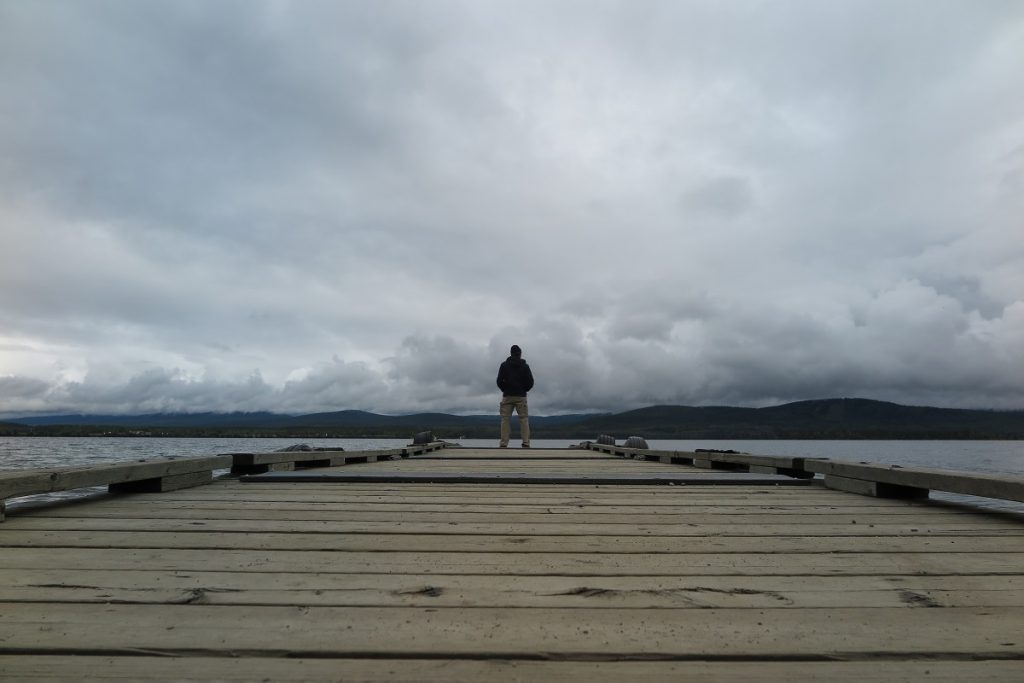 The clouds look very interesting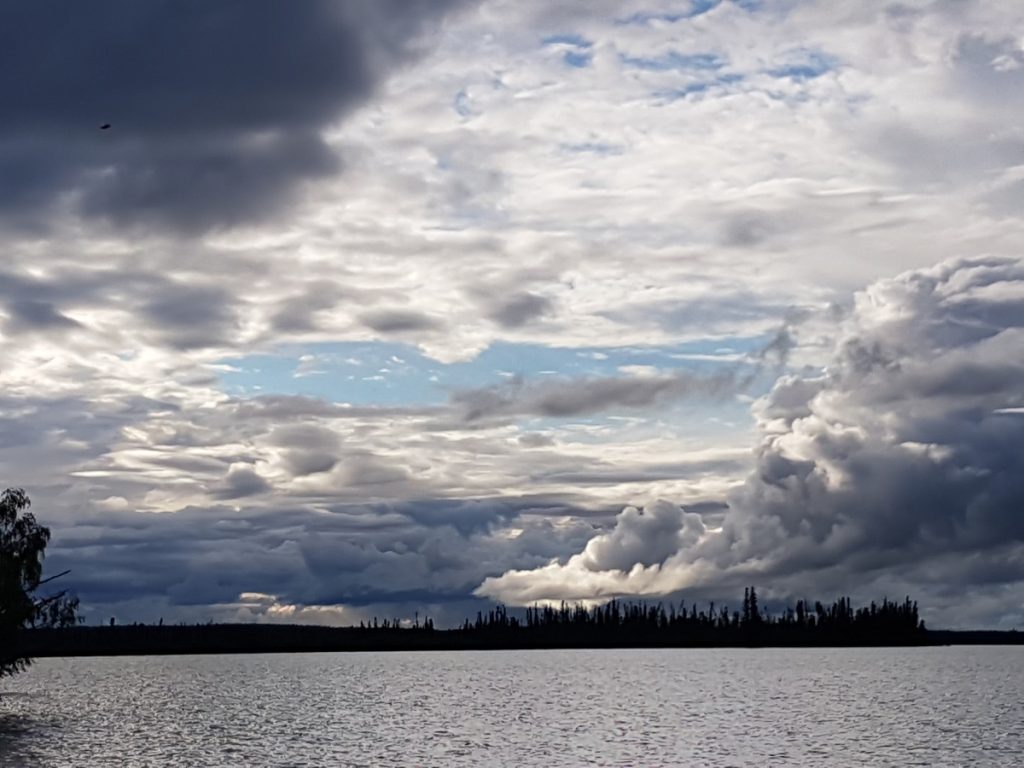 The rest of the day is also relaxing in the campsite and enjoy the fire.