Even though we did not ride yesterday, still we slept too much by the time we left campsite it was noon.
First I had to find a screw or bolt to put the chain guard back on the bike as it fell off in the last couple of days.
and then a much needed bike wash, since we didn't wash the bike since Dempster.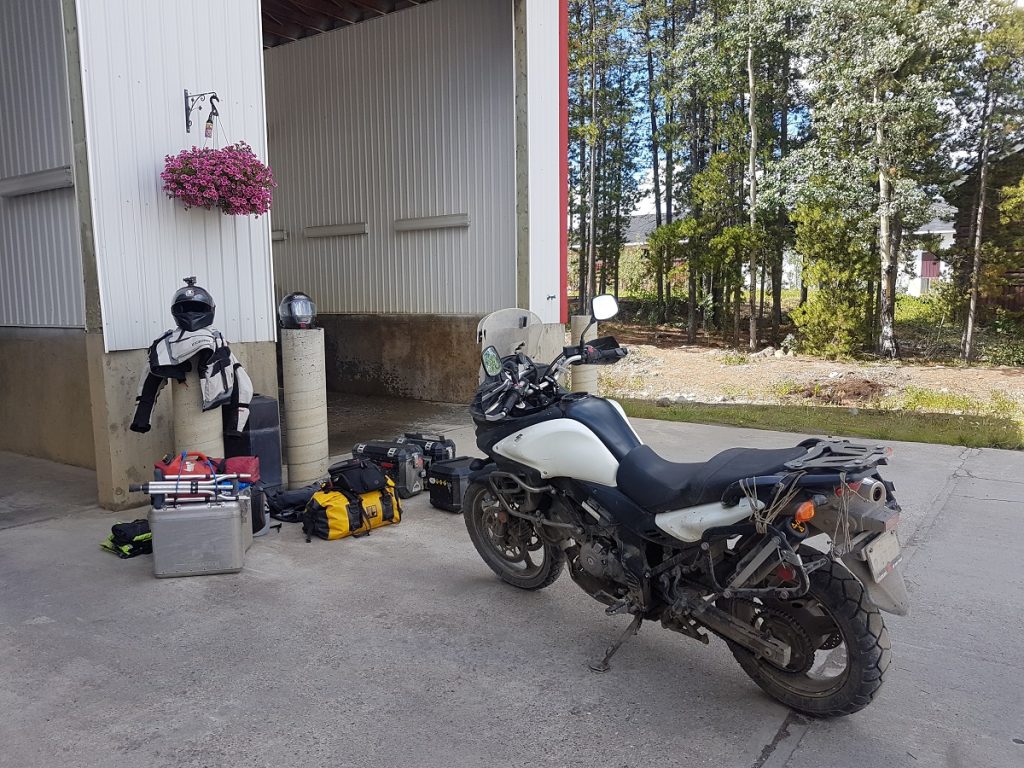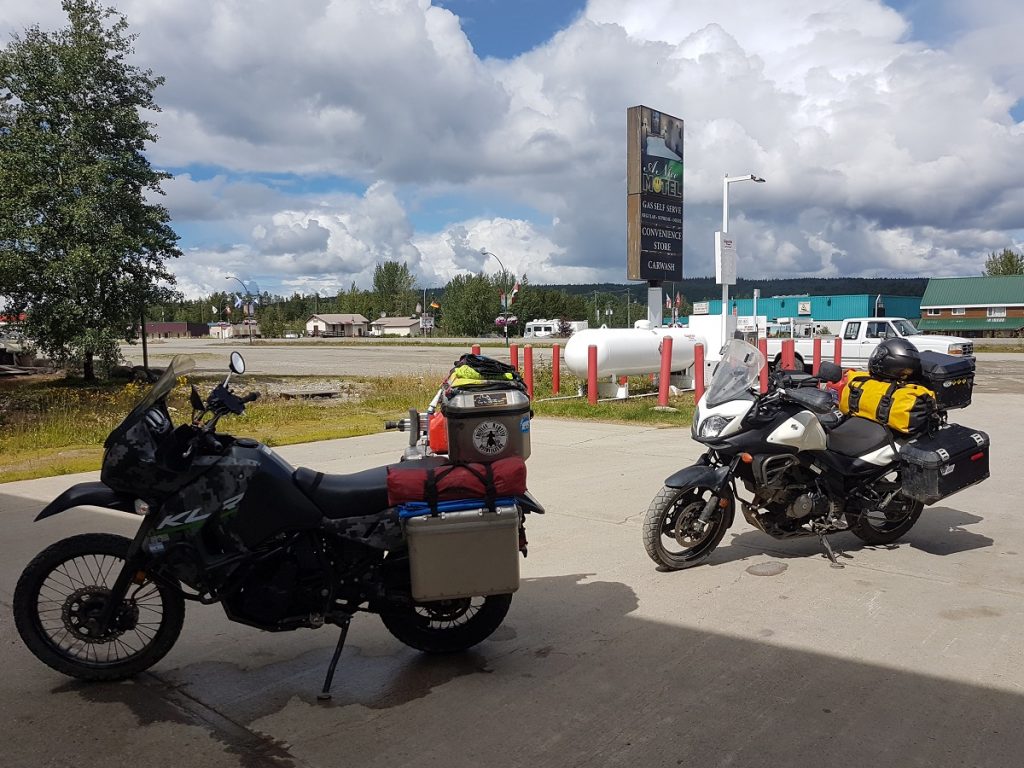 From here we will go different ways, I will head south to Vancouver through Cassiar Highway 37, and Crisitian will continue east to go through Banff and the rest of Canada.
Nice scenery through Cassiar highway.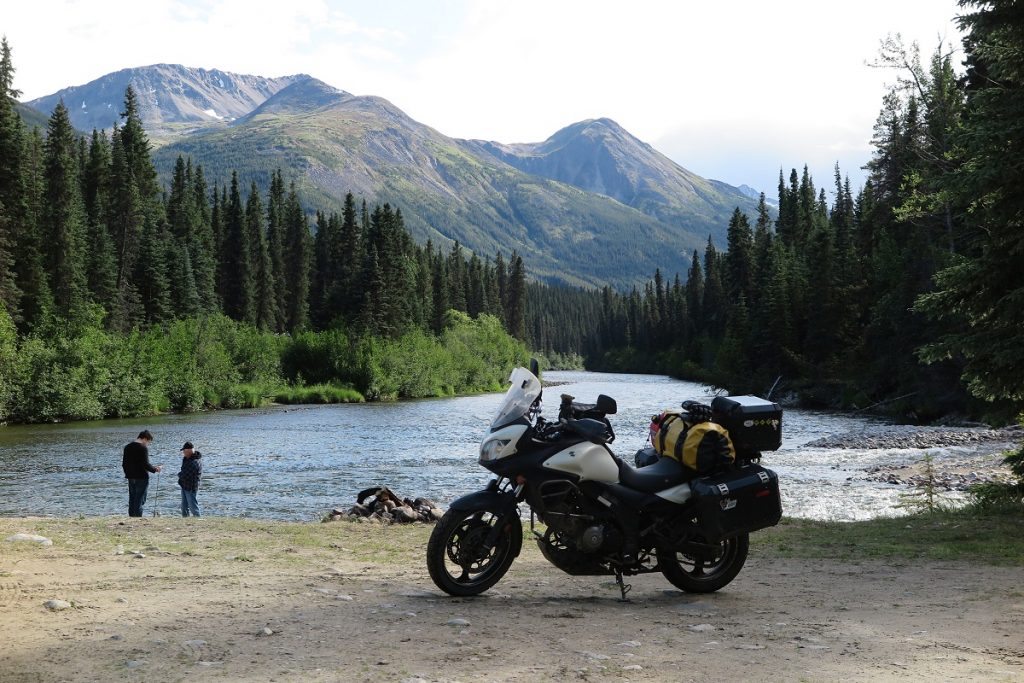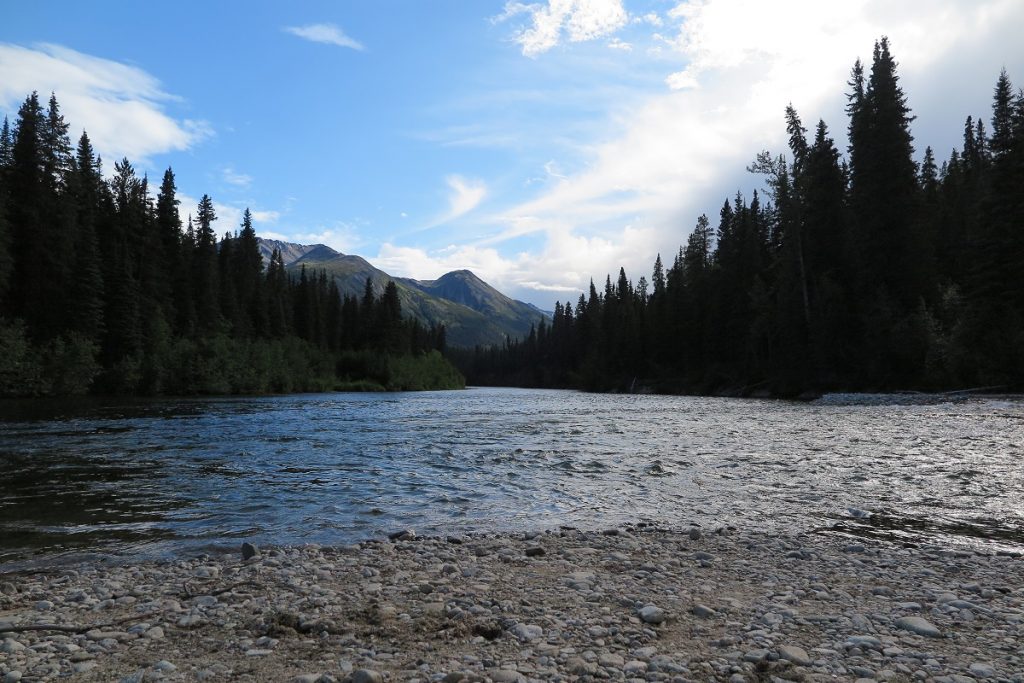 In BC, there are recreation sites that are free for camping with very basic facilities.  They are not published and advertised much, but still they are getting full soon.
When I arrived to this one, only two sites were left.
Very nice place beside a lake.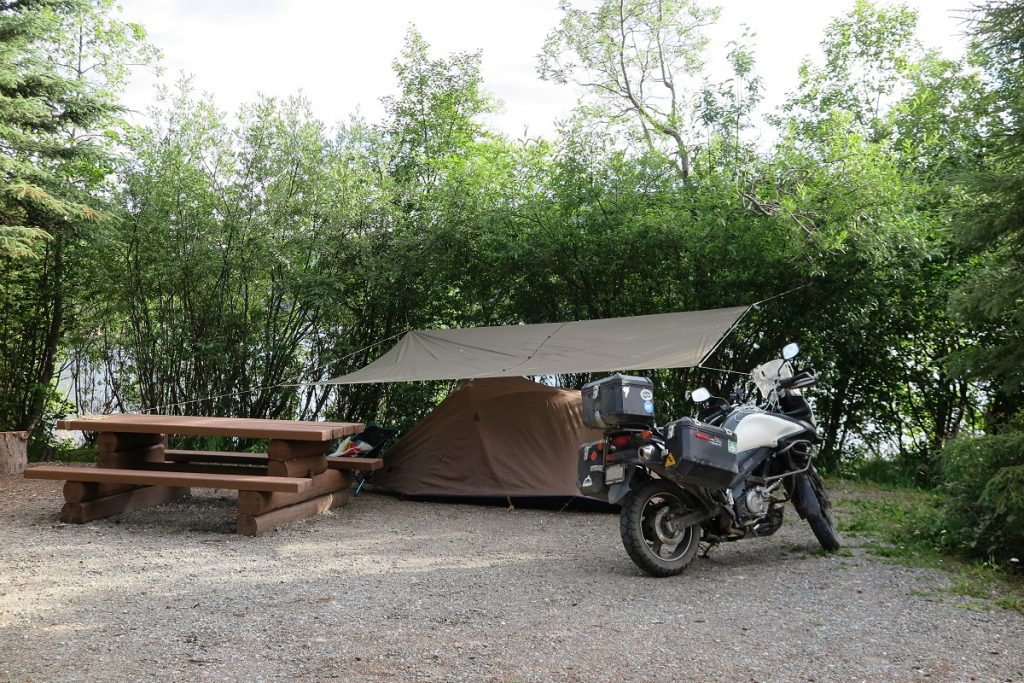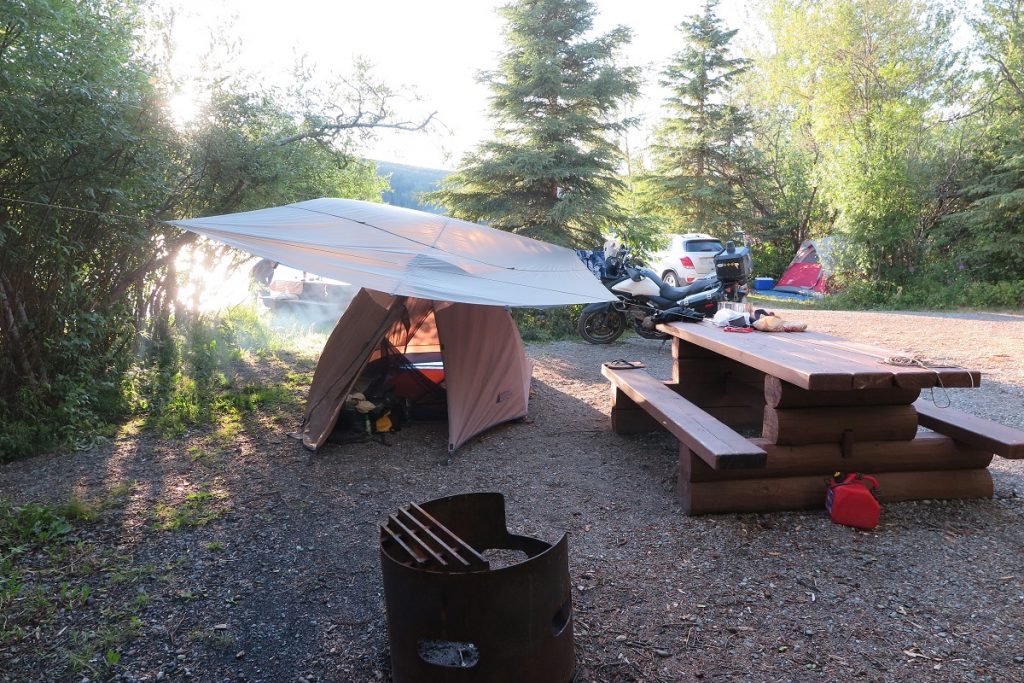 Sun still up and it is not too cold, and time for some swimming after long time.
Then dinner and relaxing in front of the lake watching sunset.