There is low cloud in the morning, but it should clear up and be a nice and sunny day today.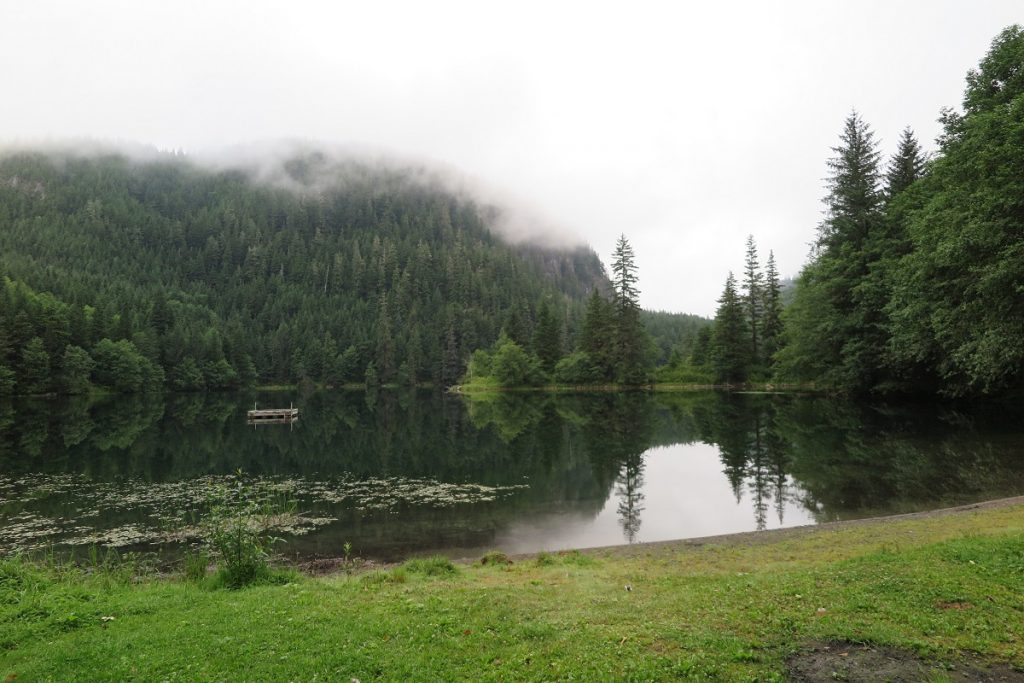 Leaving the campsite, heading toward Hyder, Alaska.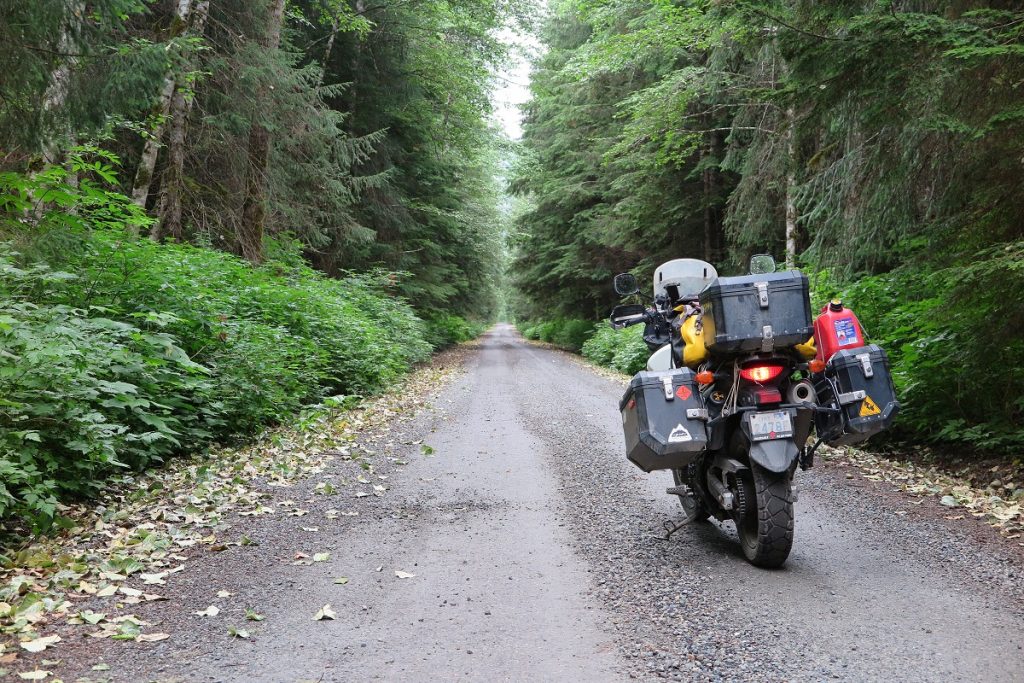 Hyder is so remote and disconnected from rest of US, that does not even have a custom at the board, they just welcome you to come in.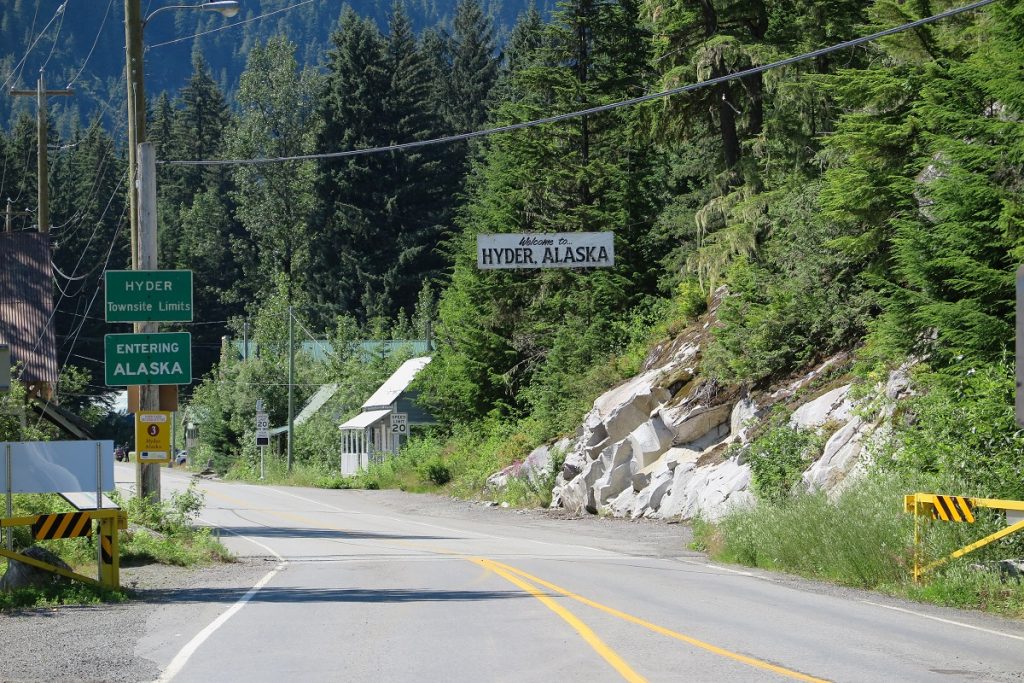 Through here is the only road access to Salmon Glacier, which is actually located in BC, Canada.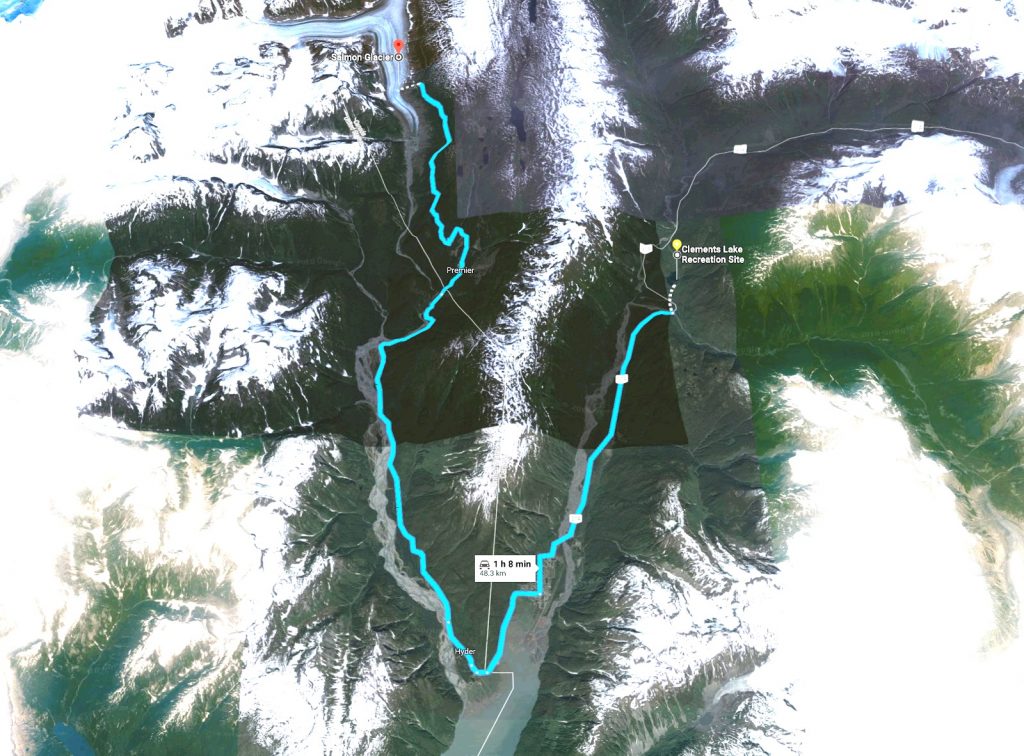 After the town the road changes to gravel into the mountain, and after half an hour there is sign of the glacier's toe.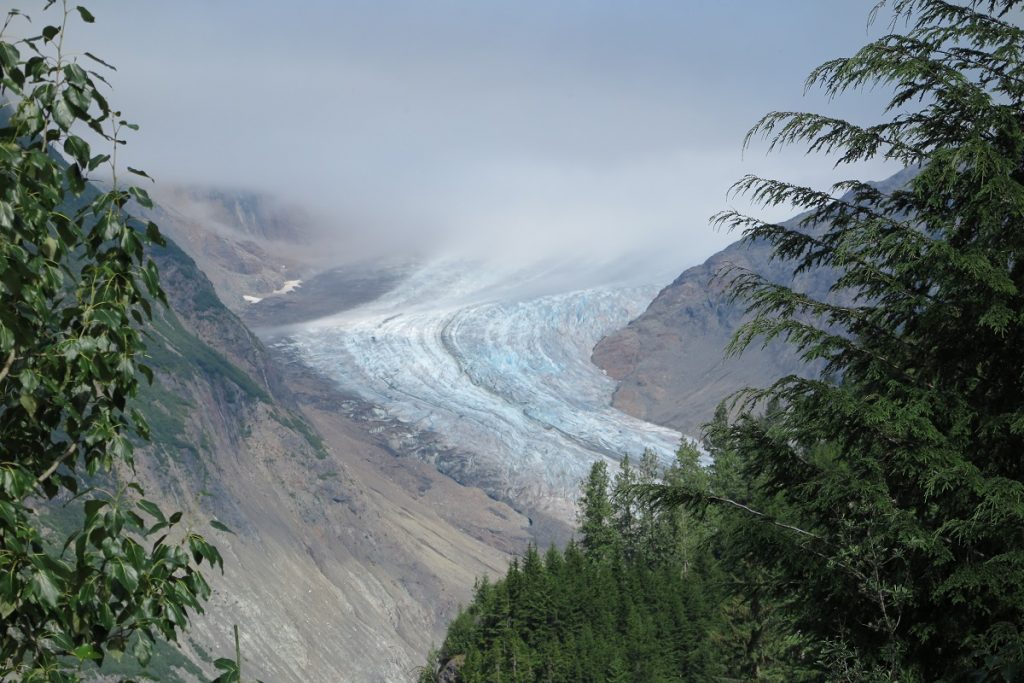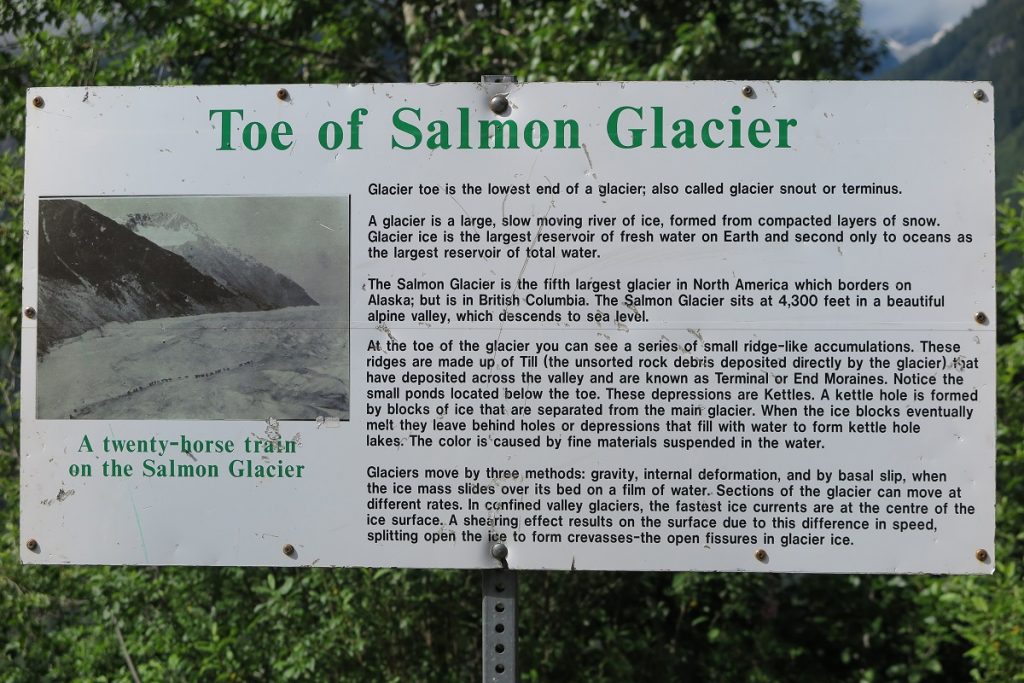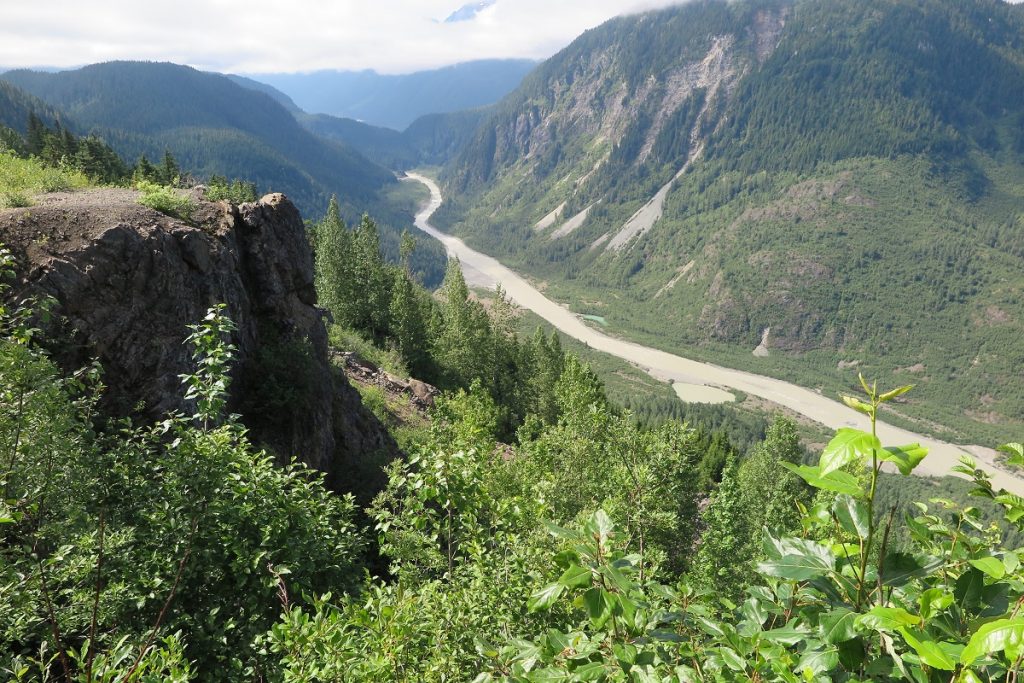 The weather is very good and beautiful scenery.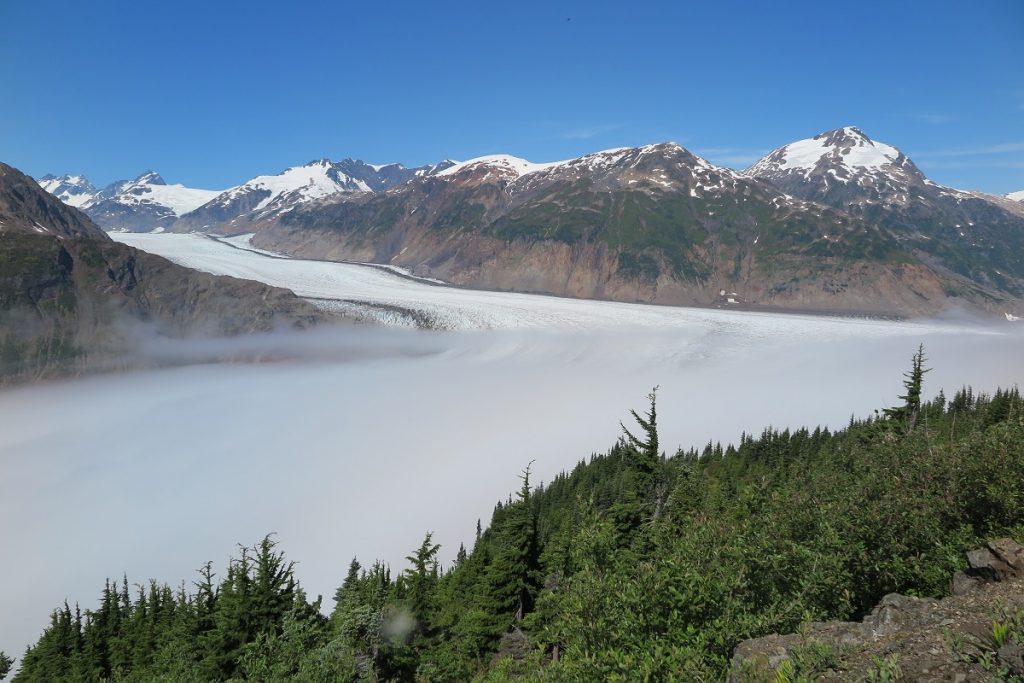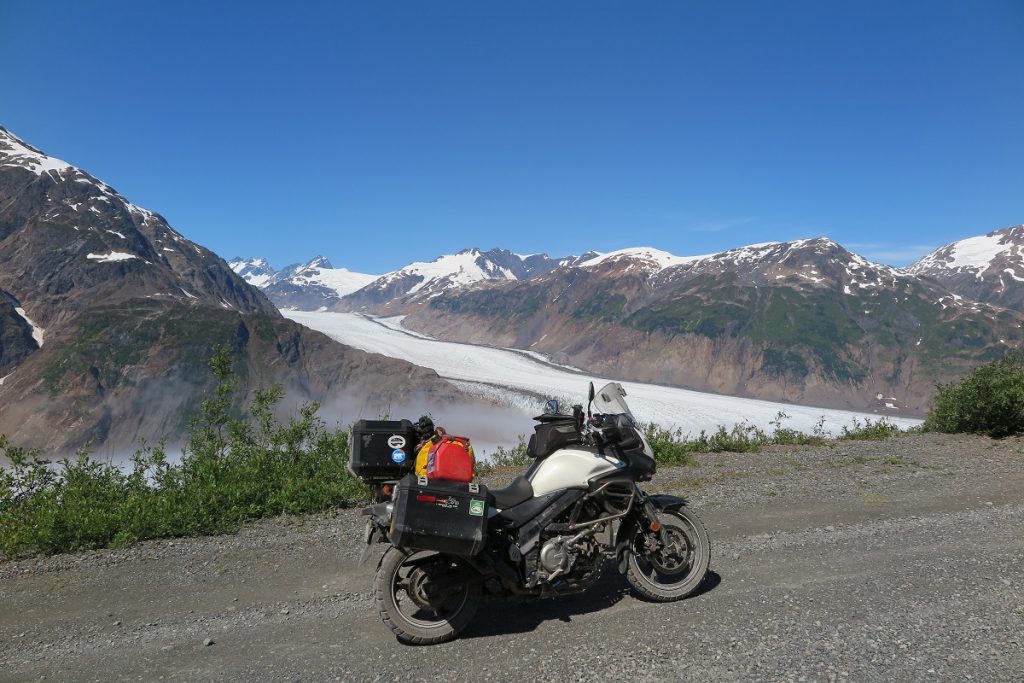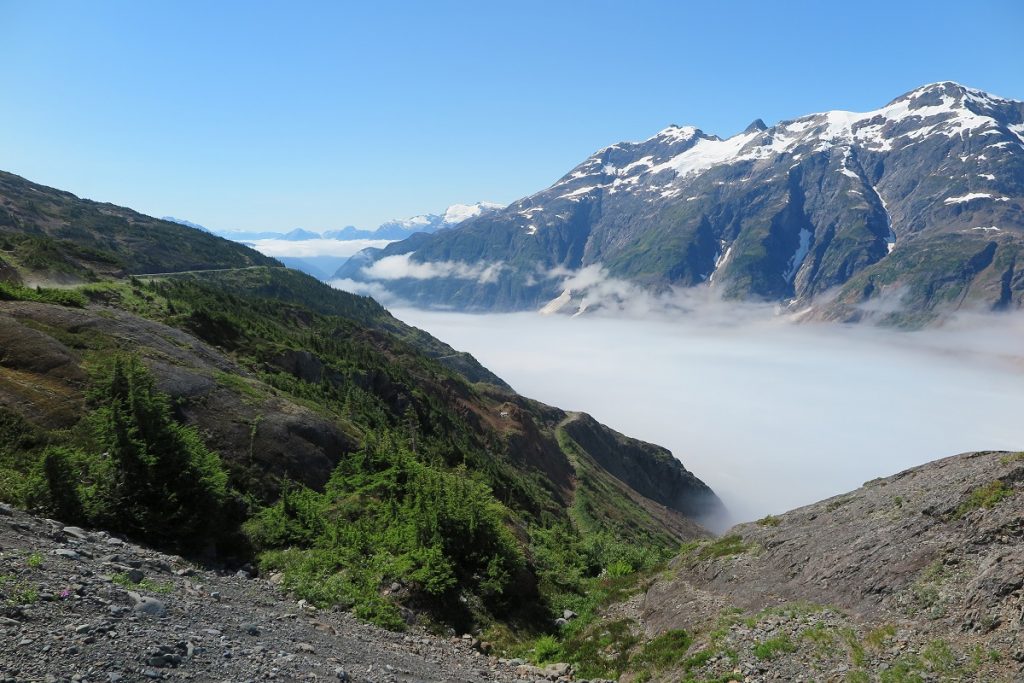 And right in front of the Salmon Glacier,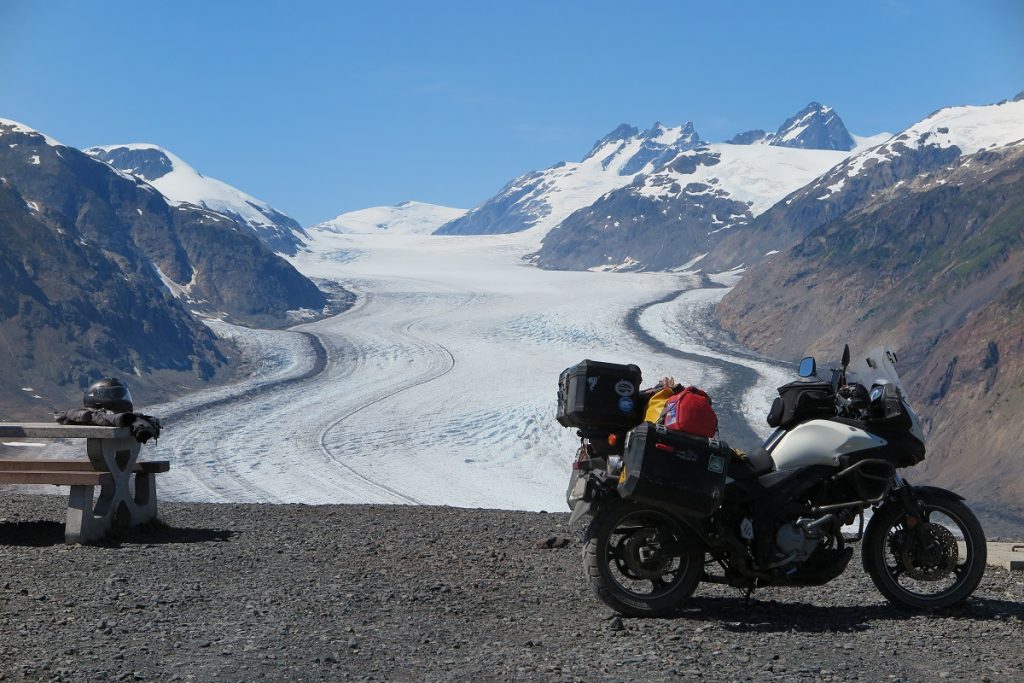 There is a guy here that comes from New Brunswick every year for the last 20 years or so and spend the summer here, he is taking photos and selling his photos.
Even here there are lots of mosquitoes, you can even see them in the photos,
time to go back…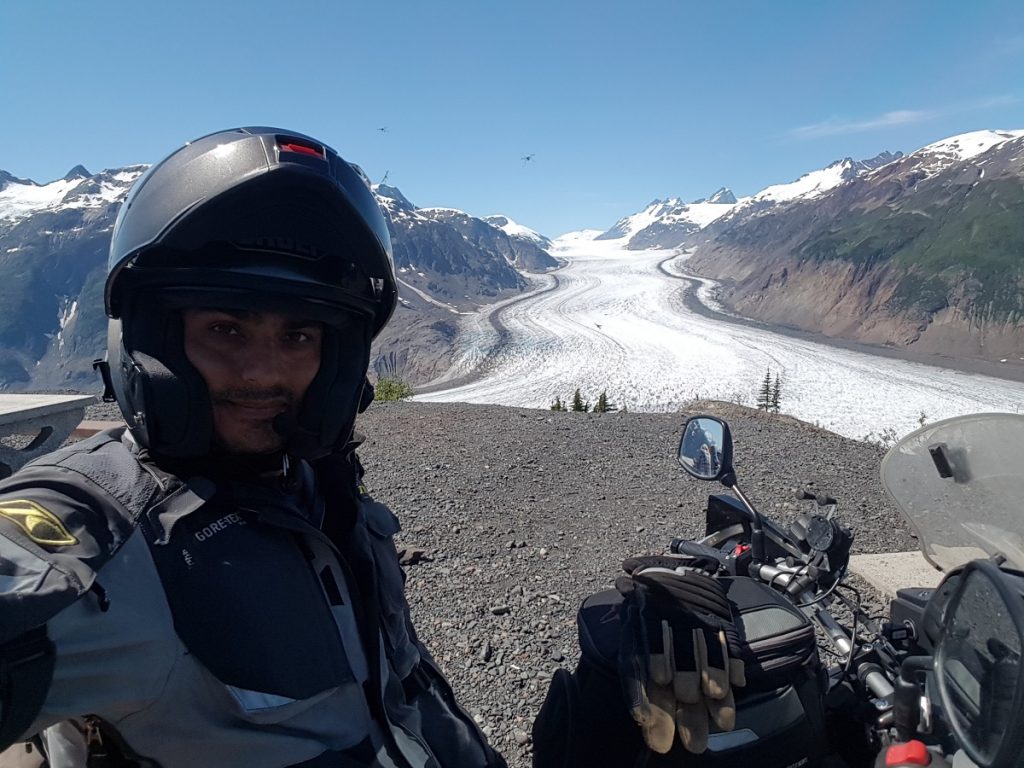 There is an old bus restaurant here recommended by others in Hyder.  and I recommend it too.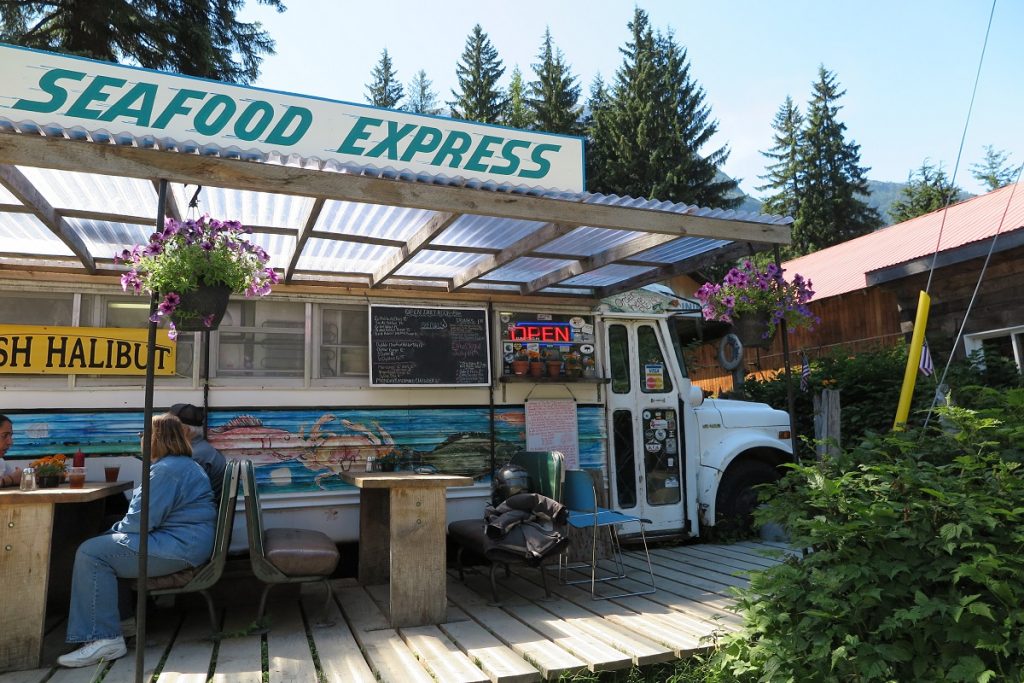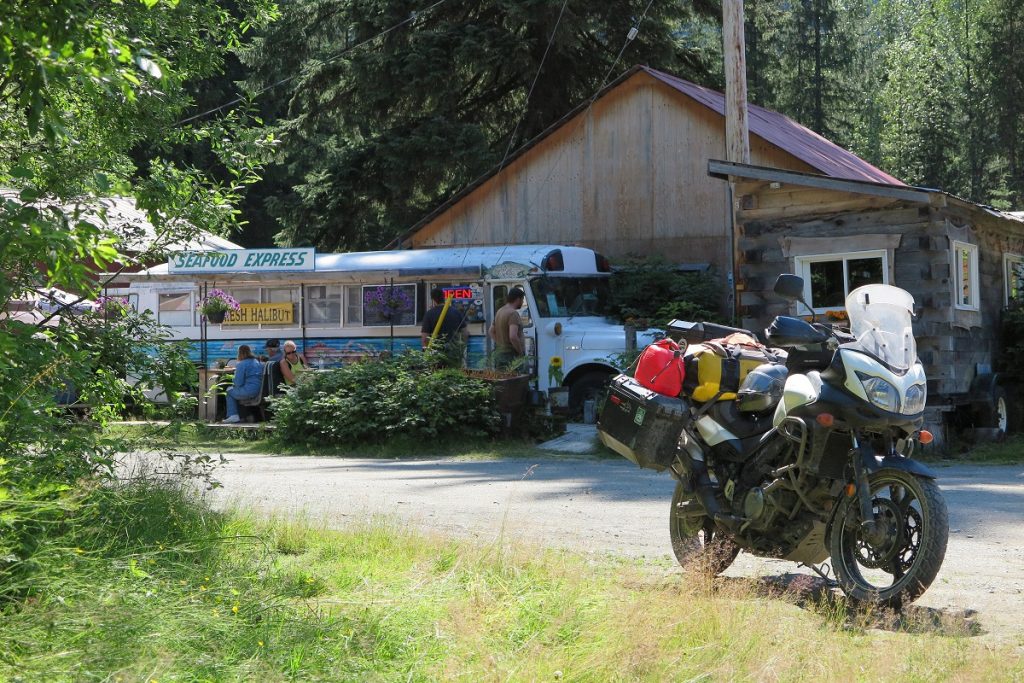 Getting out of Hyder and back to Canada, there was no US custom for getting to Alaska here, but there is a Canadian custom for crossing back to Canada!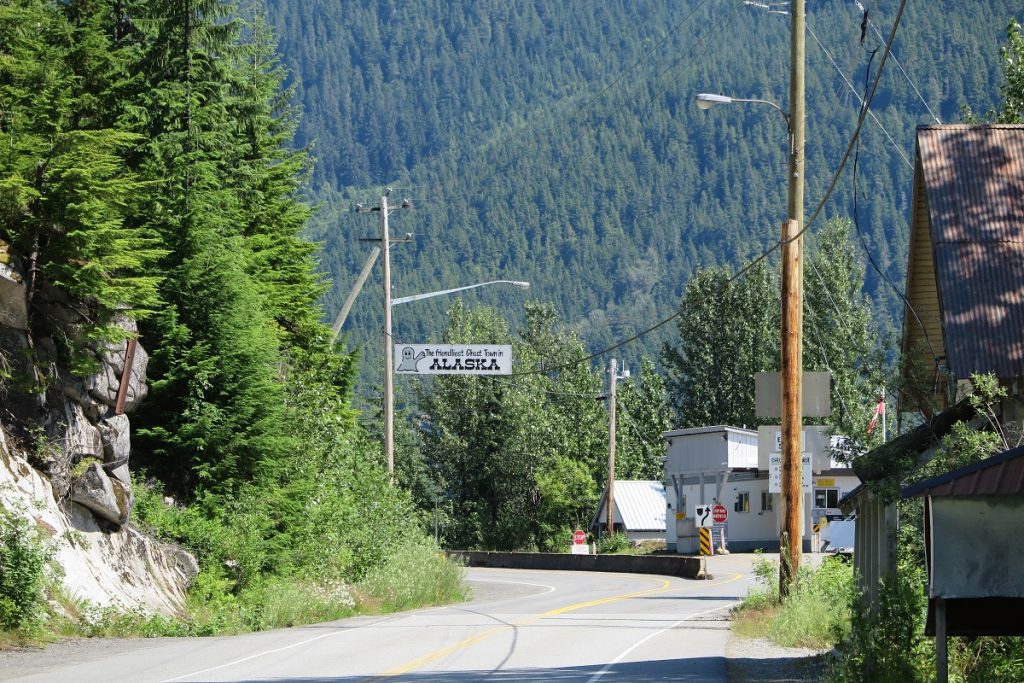 on the way back there was black bear close to the road.  I saw bear before by the road, but this one was very close to the road.  I didn't want to get too close to take photo.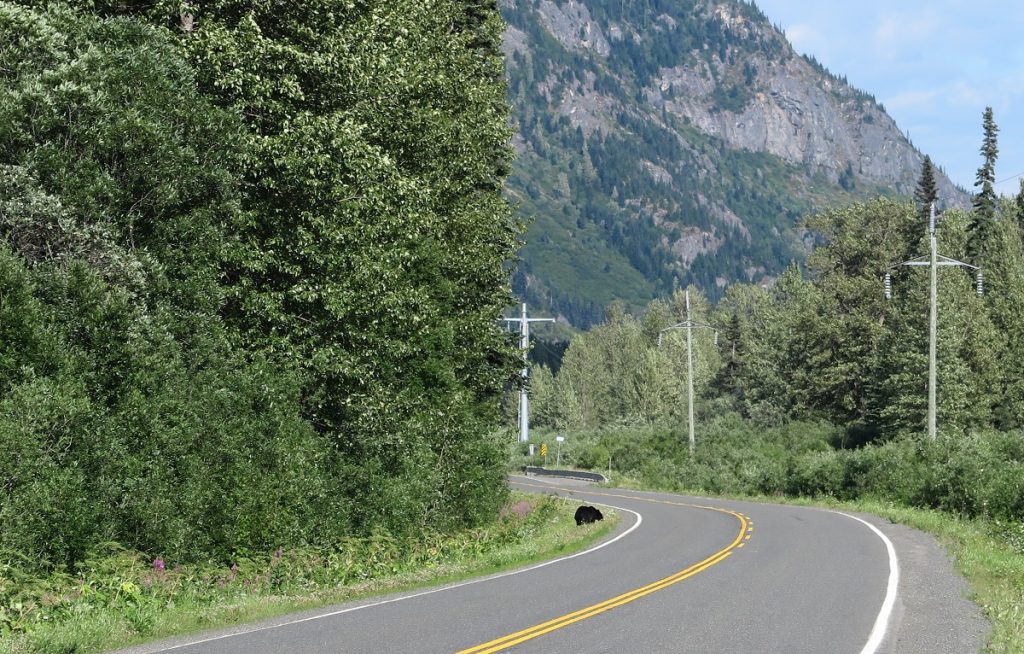 For the night I found a spot by a side road passing by a lake, local using it for access to the lake, nice and quiet spot for setting up the tent.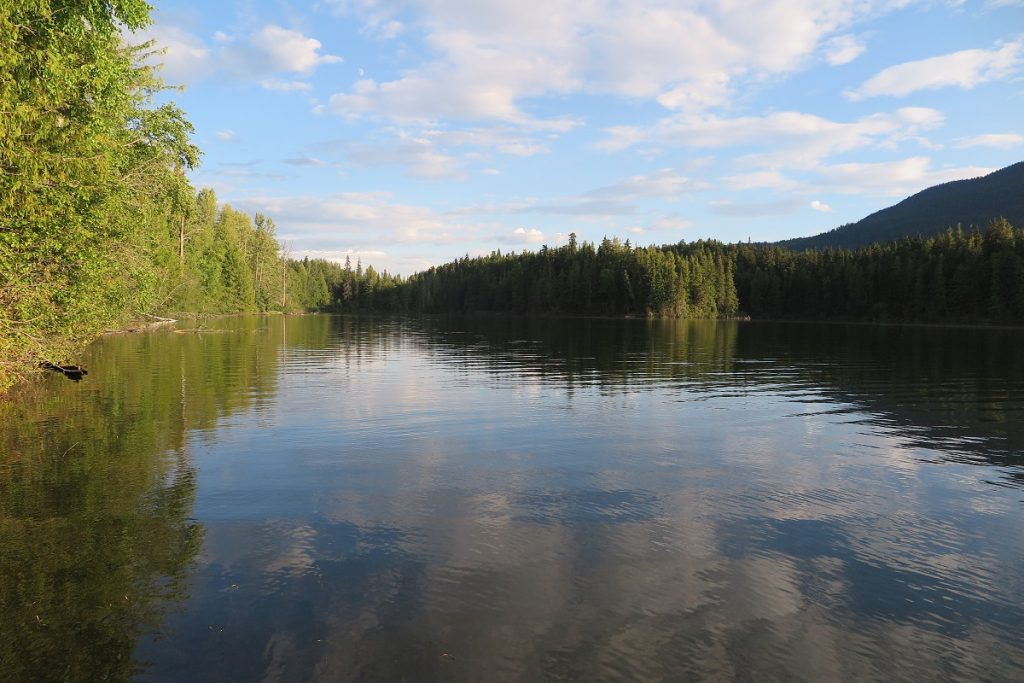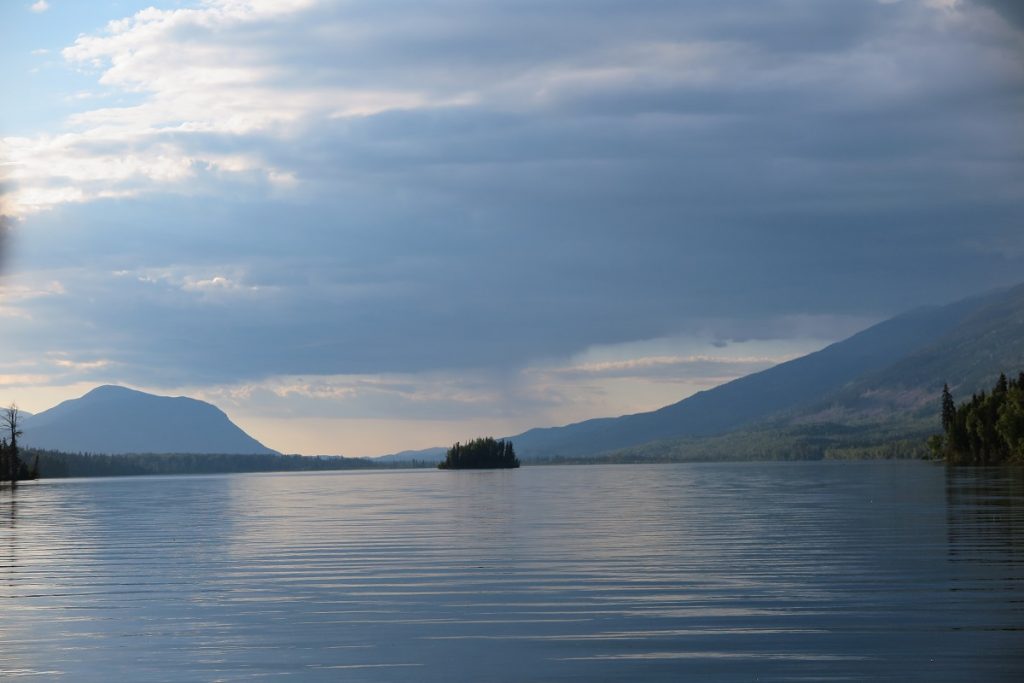 I was lucky so far in BC, free camping beside the lake and swimming every day.
Water is cold but with the clear sunny sky it feels great.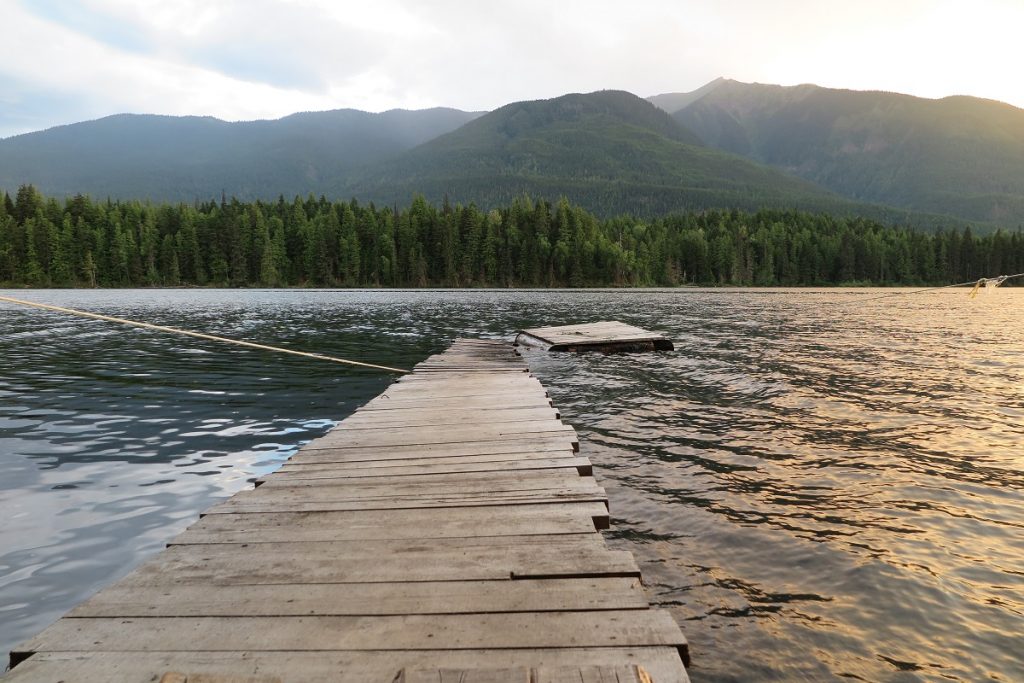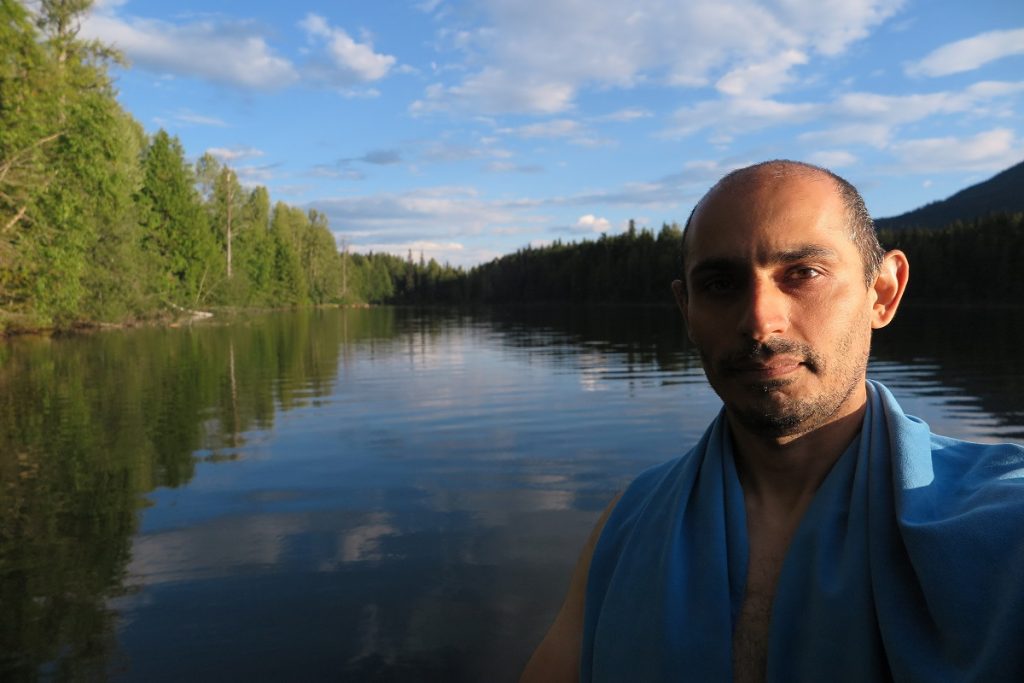 Later on it started on and off drizzling rain a little, but ended with another beautiful sunset and rainbow.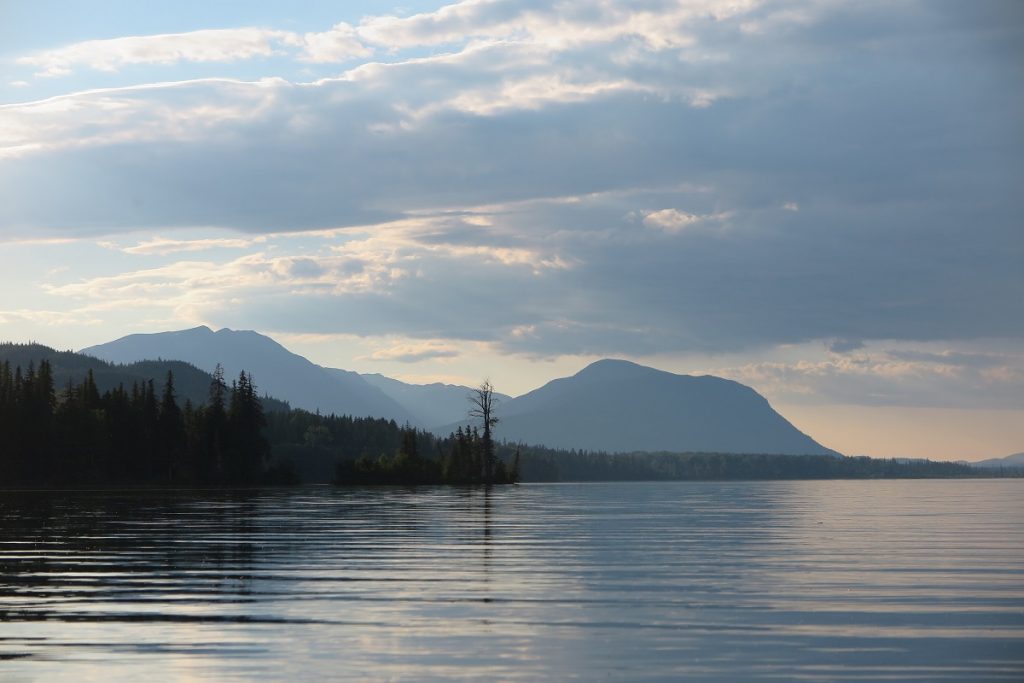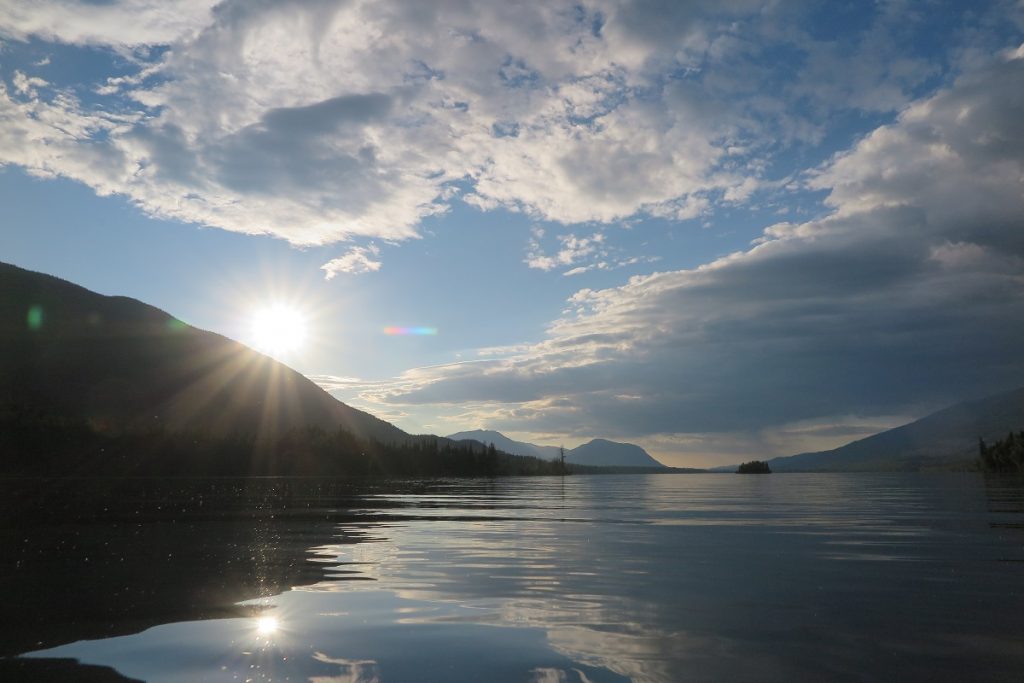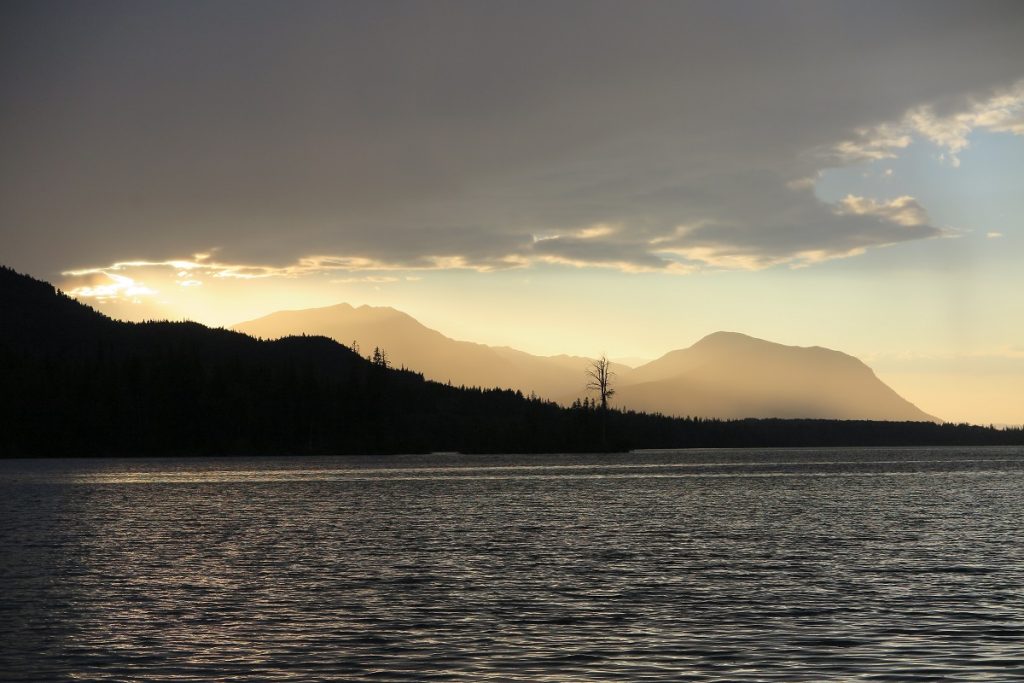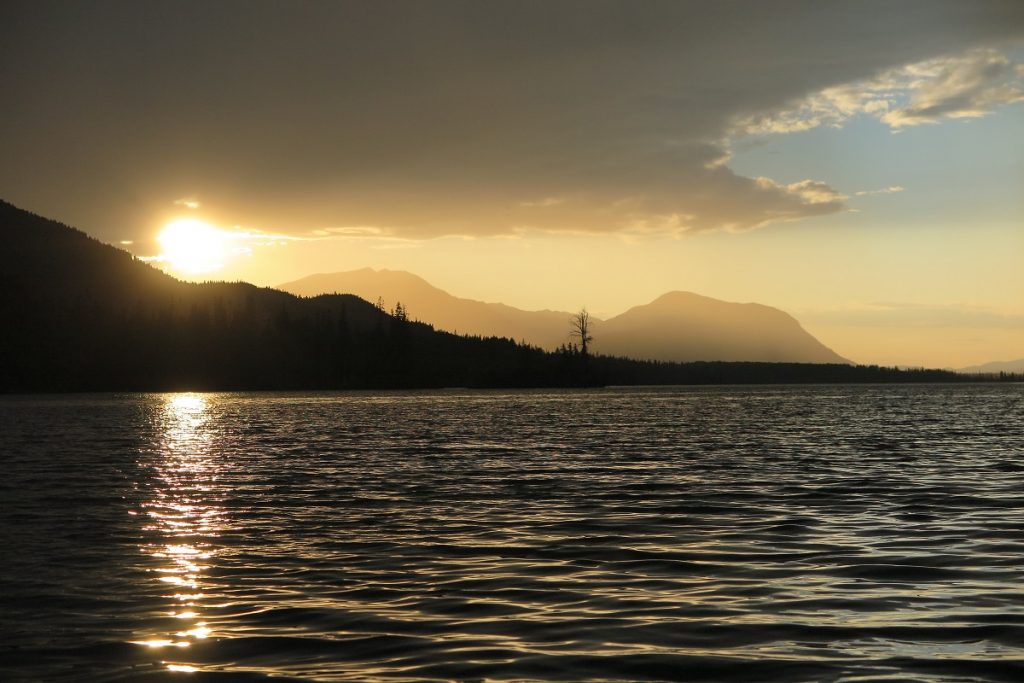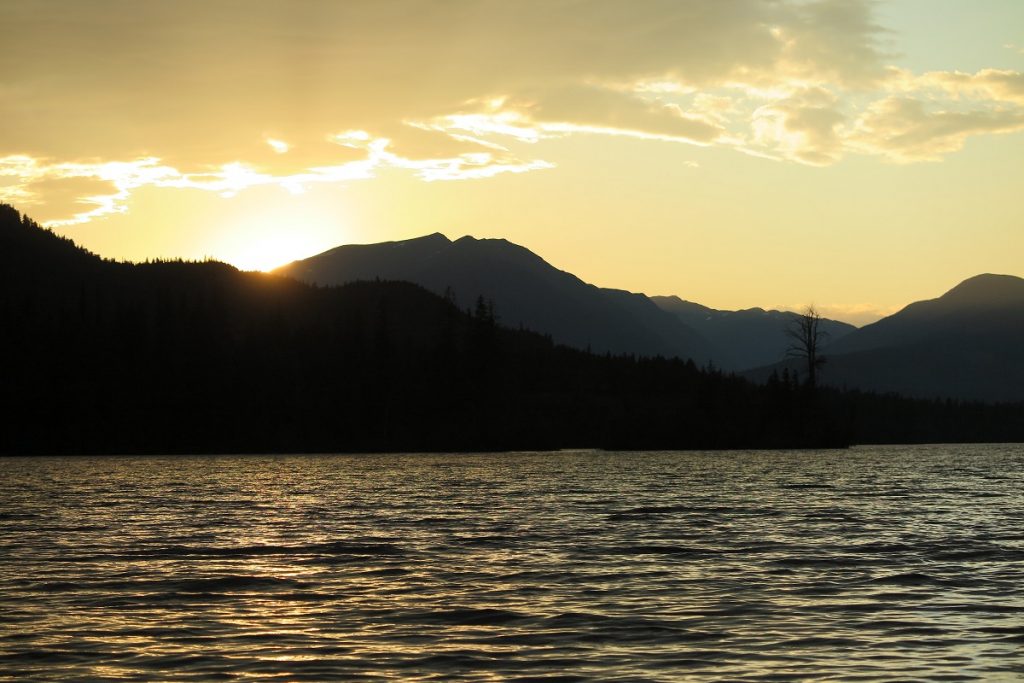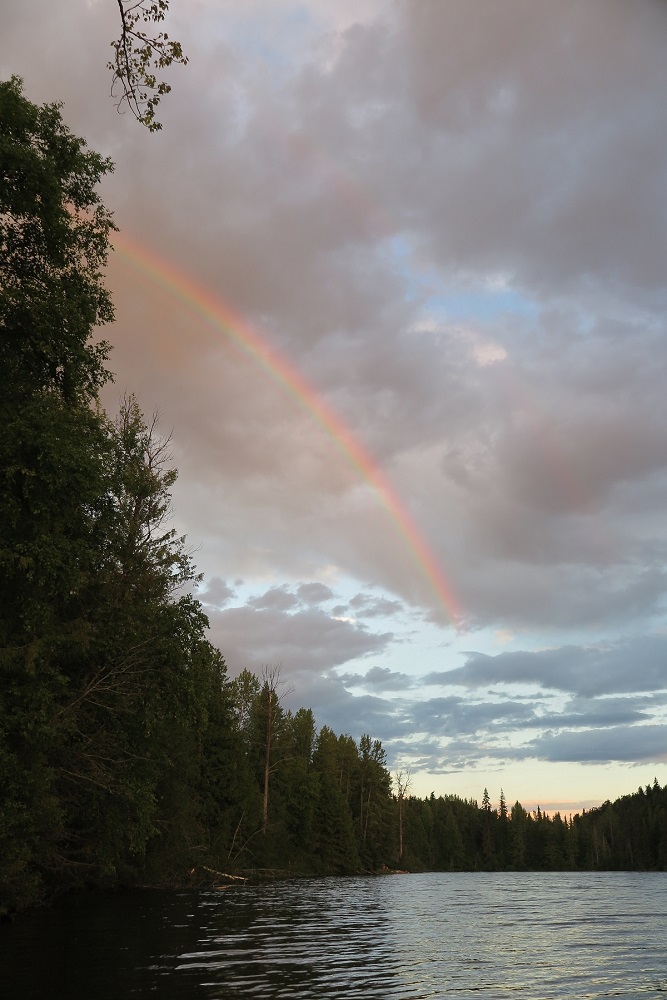 Tonight camping is more primitive!