Being close to water, having rain, cold, no wind and old tent that does not repel water very well, will end up with a wet tent in the morning 🙁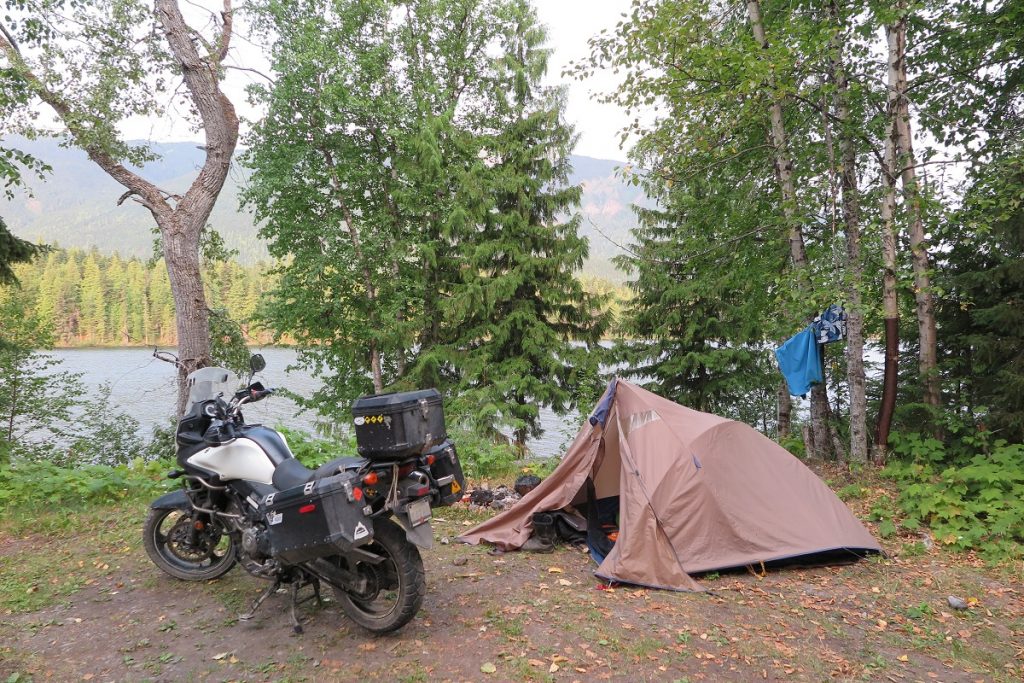 I am want to be in Vancouver soon so I am aiming for around Prince George for tonight which is 500km away. Not many stops on the way and very little photos.
Lunch stop at Village of Burns Lake, the municipality offers free camping! but it is too early in the day to settle down for the day.
There is a lake, play ground and washroom facility.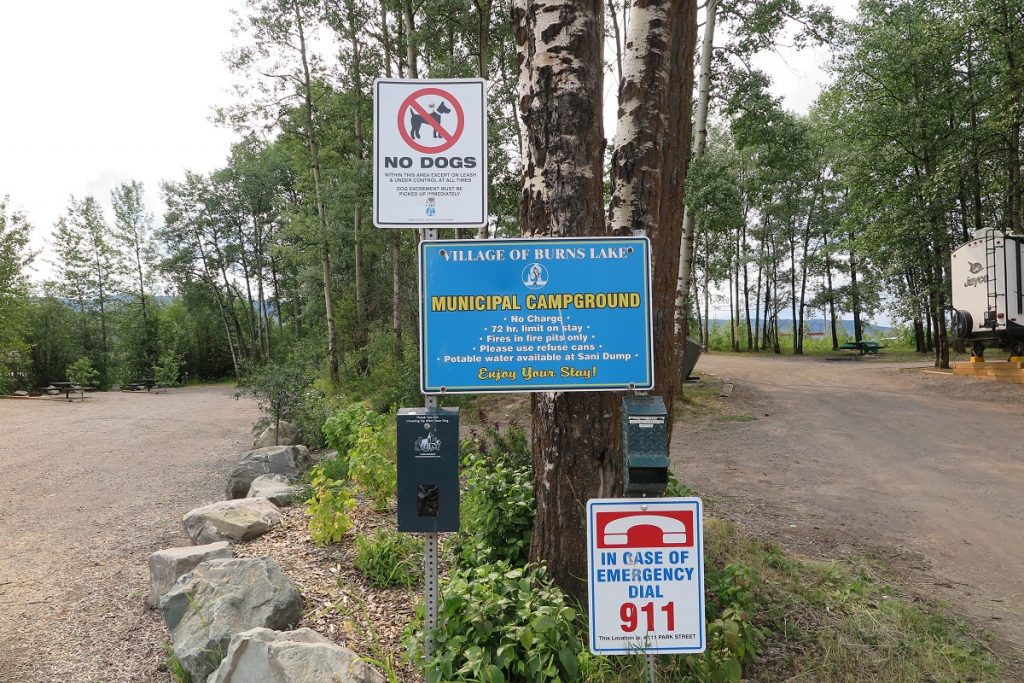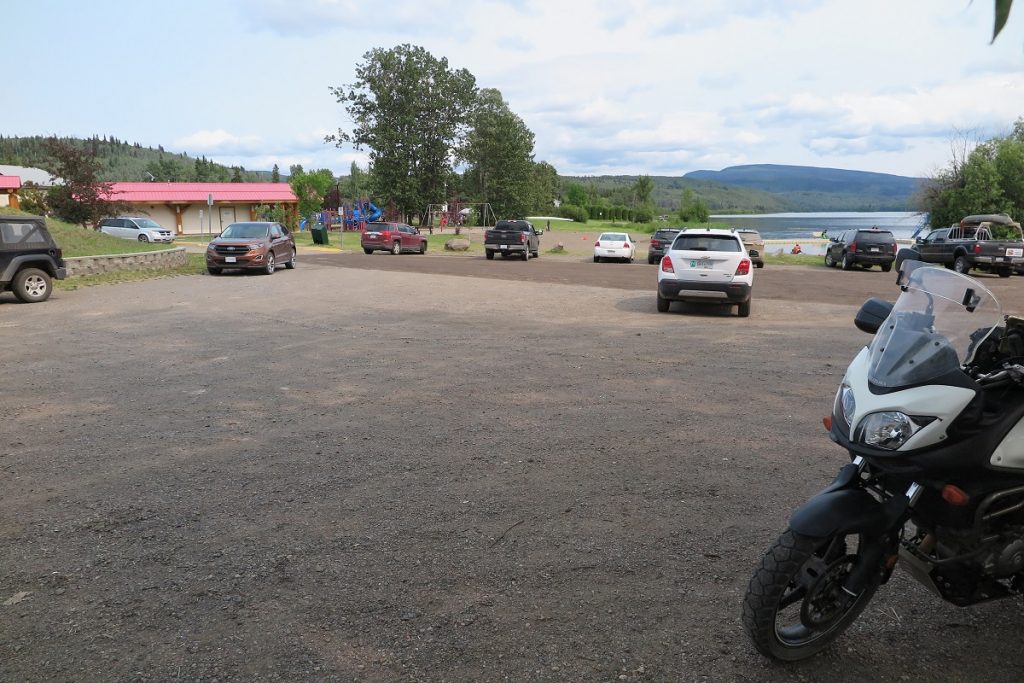 Many towns in BC have nice signs at the entry and exit of the town.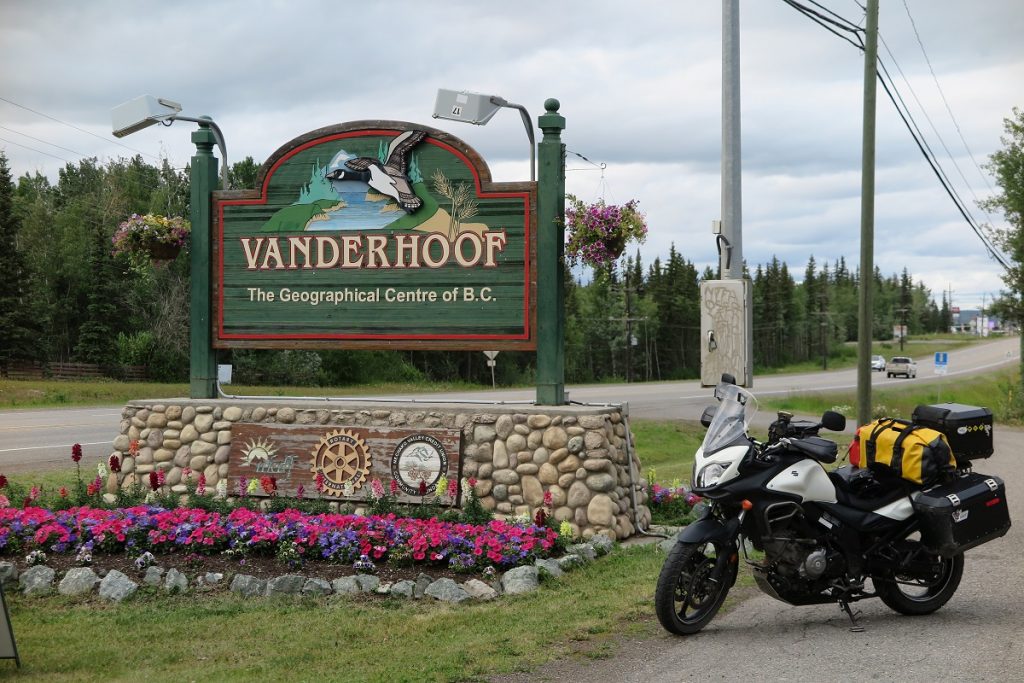 For tonight, it is late and need a warm shower after a week, so settling down at a typical campsite for the night.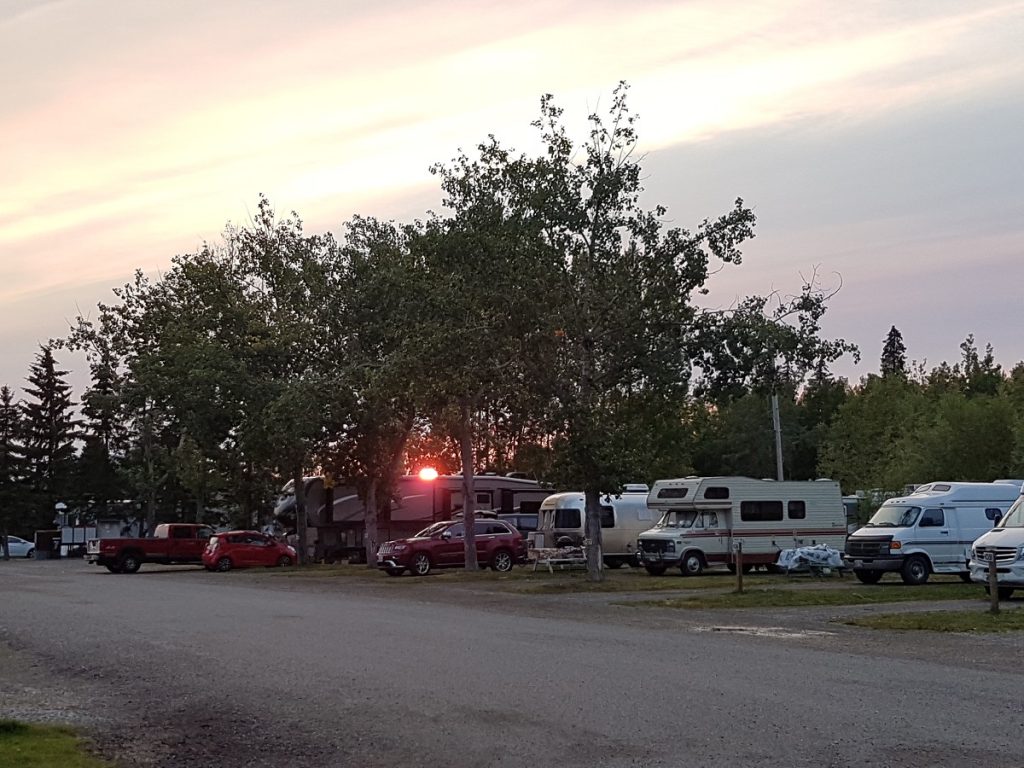 Another cold night..