Today I want to make it to Vancouver, it's over 750km, but at least I will be at my sister's place and have a place to sleep and don't need to setup tent again.
I left campsite early, it was still a bit cold in the morning.
I am getting closer to bigger cities, often on the rest area on the road you can see the ugly side of the "civilization!"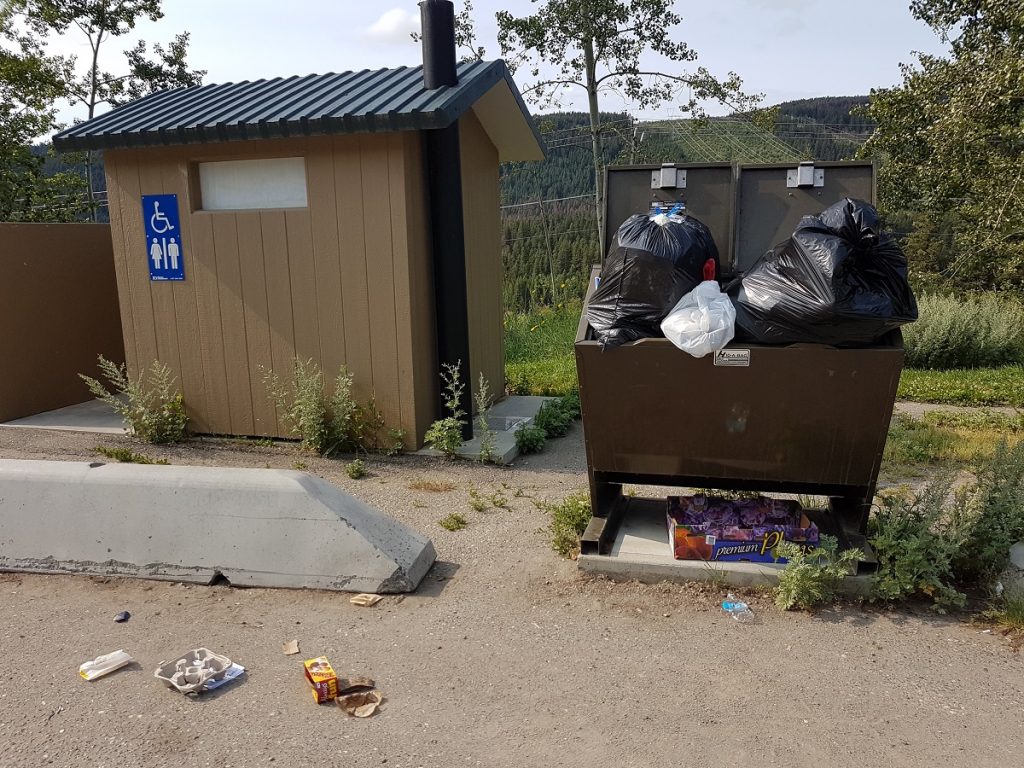 But still there are a lot of nice scenery…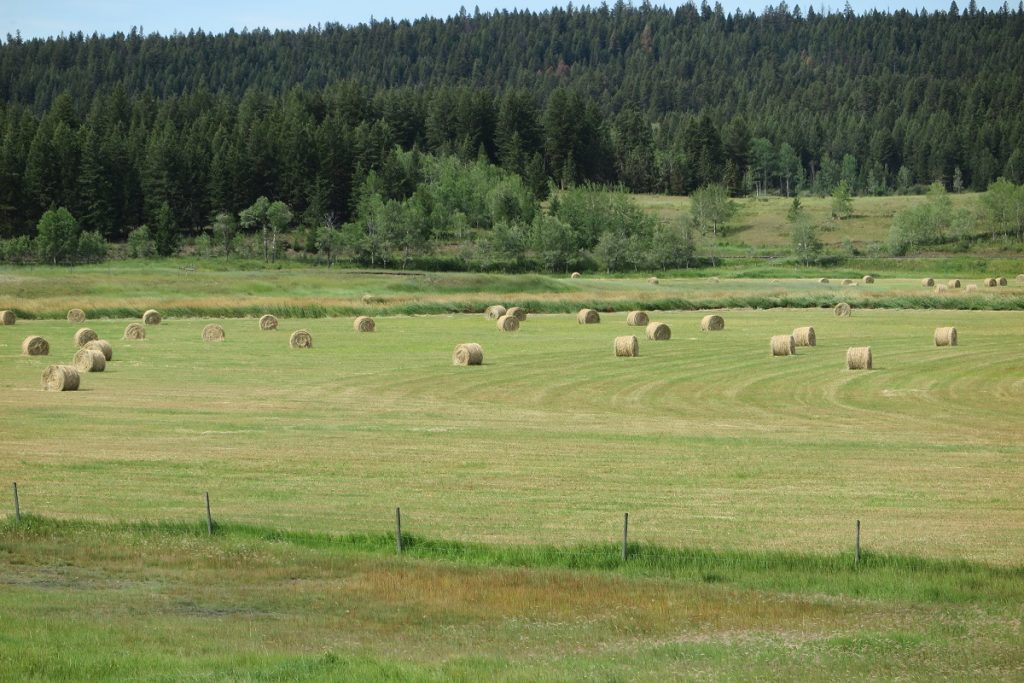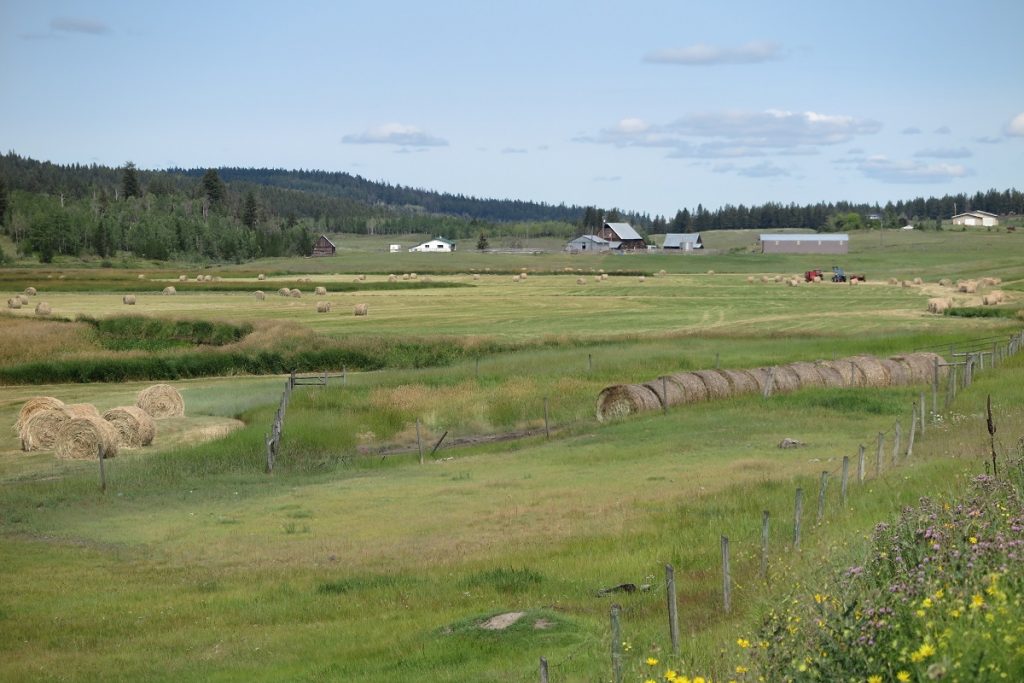 Around noon and half-way to Vancouver, time to stop for lunch and rest.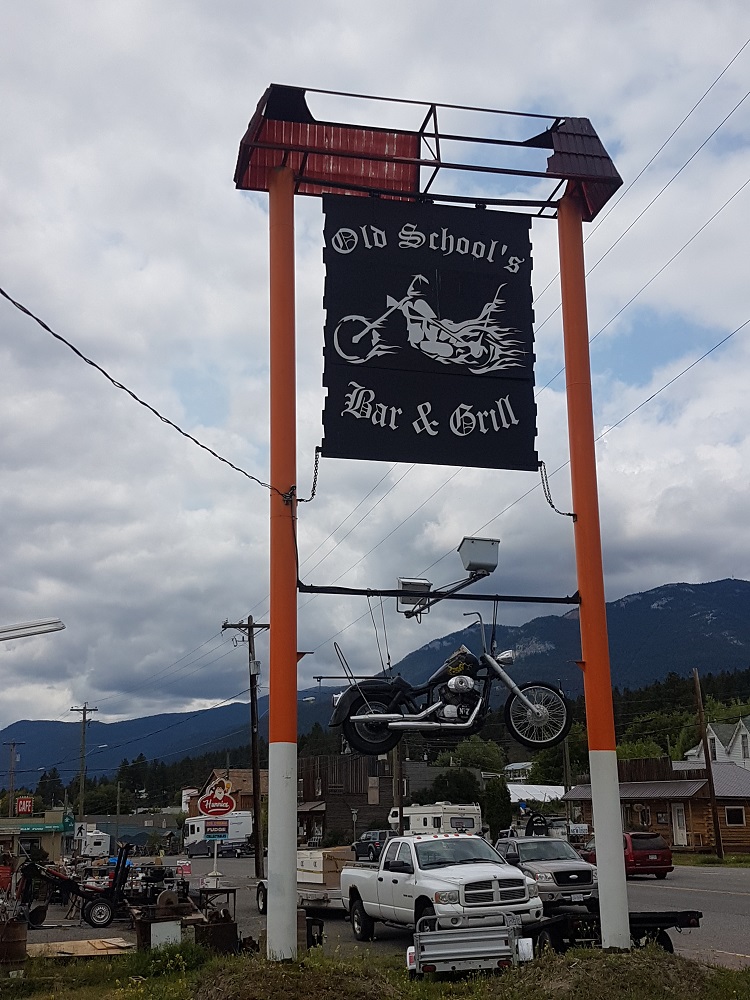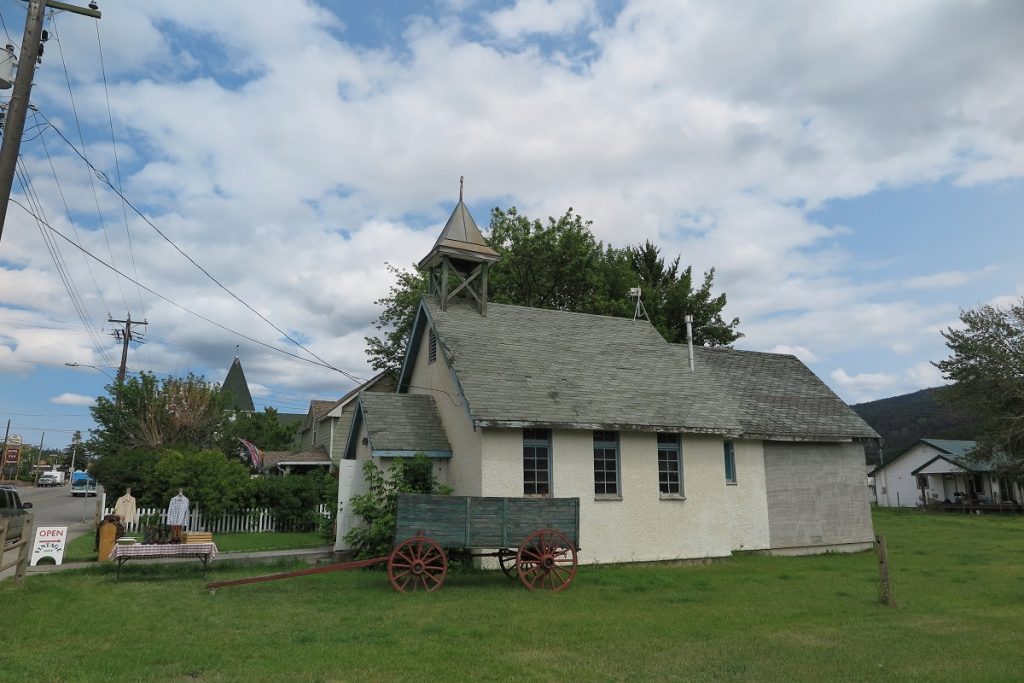 Further south there will be two choices for the road, either by 99, through Lillooet and whistler which I took 3 years ago or by hwy 1 and through central BC.  So I decided to take Hwy 1 to see different part of the BC which I have not seen and was very different than the green BC that I have seen.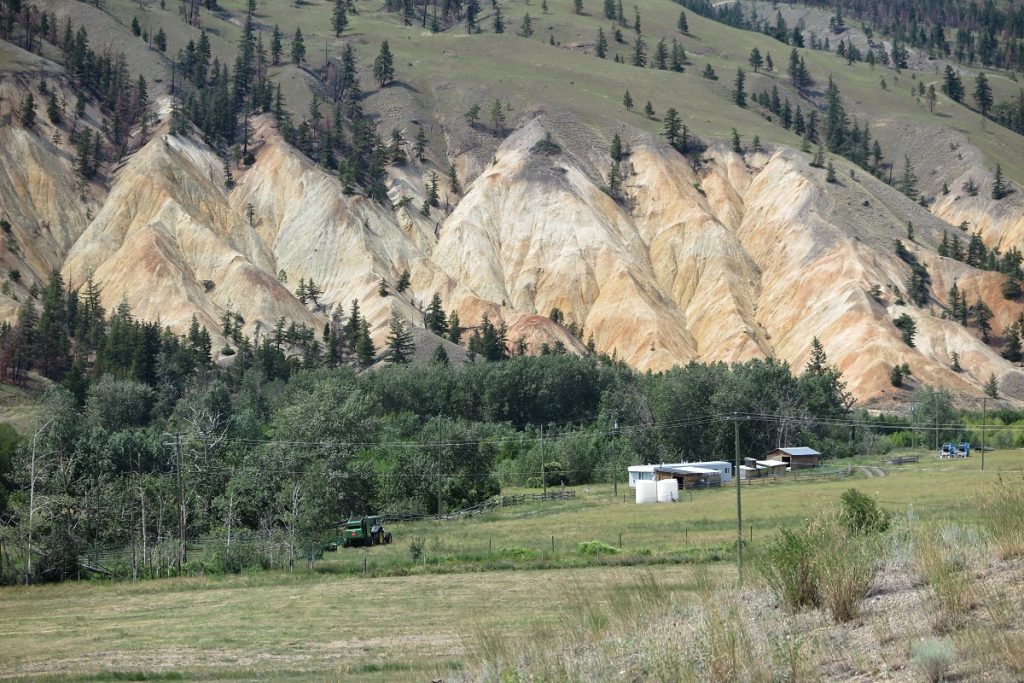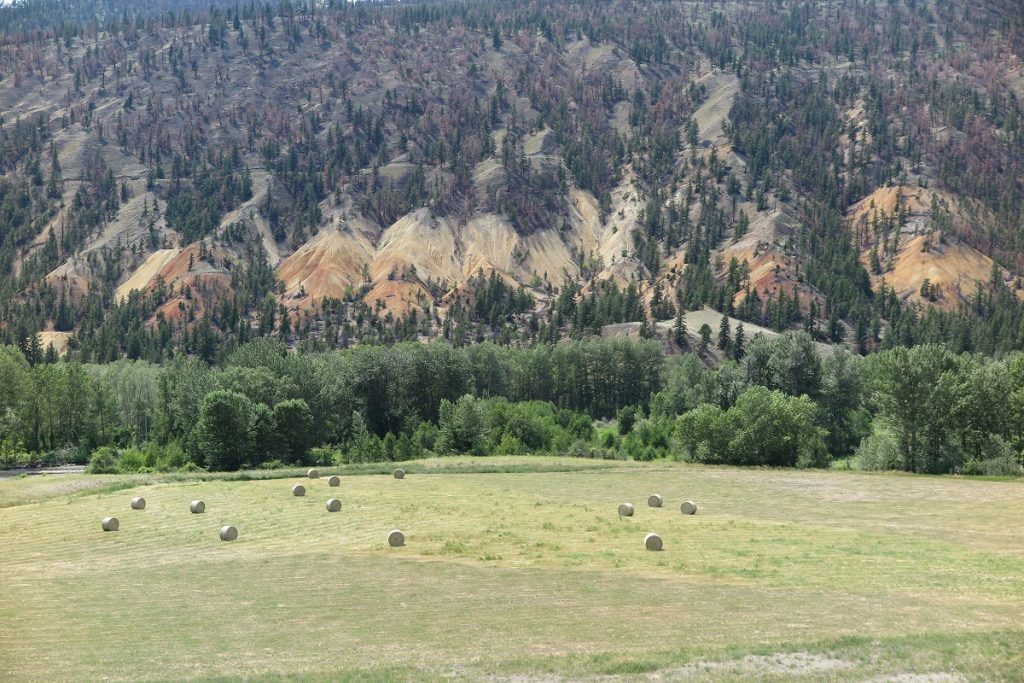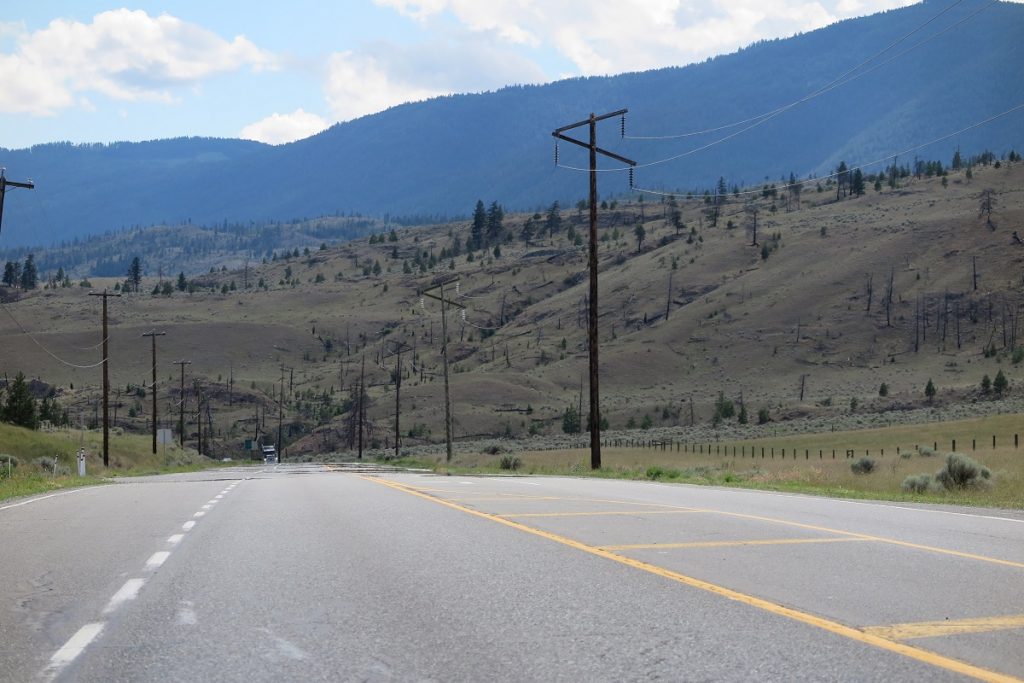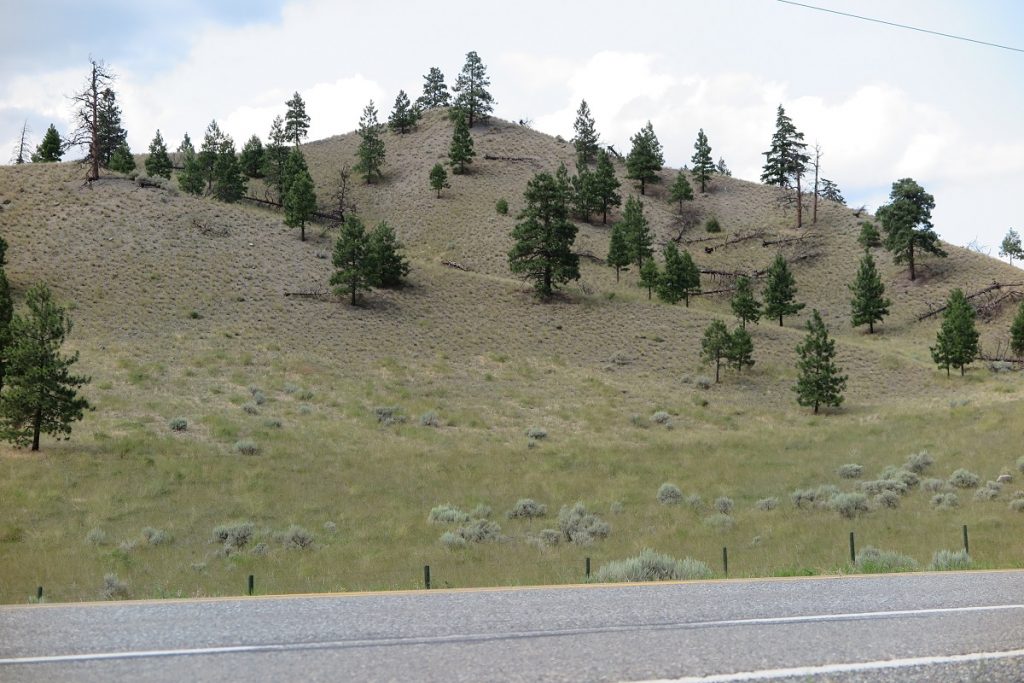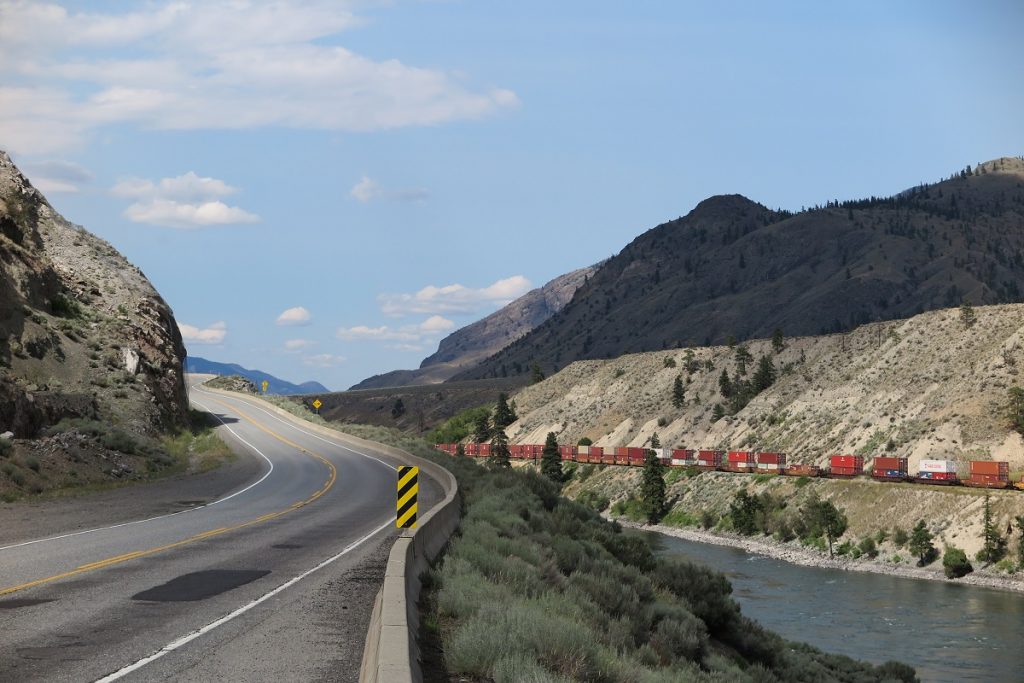 After about 50km from where the road split, I got to stopped traffic due to fire 🙁
There was a line up of the cars, and airplanes were trying to put off the fire.  There was heavy smoke and no one would go through.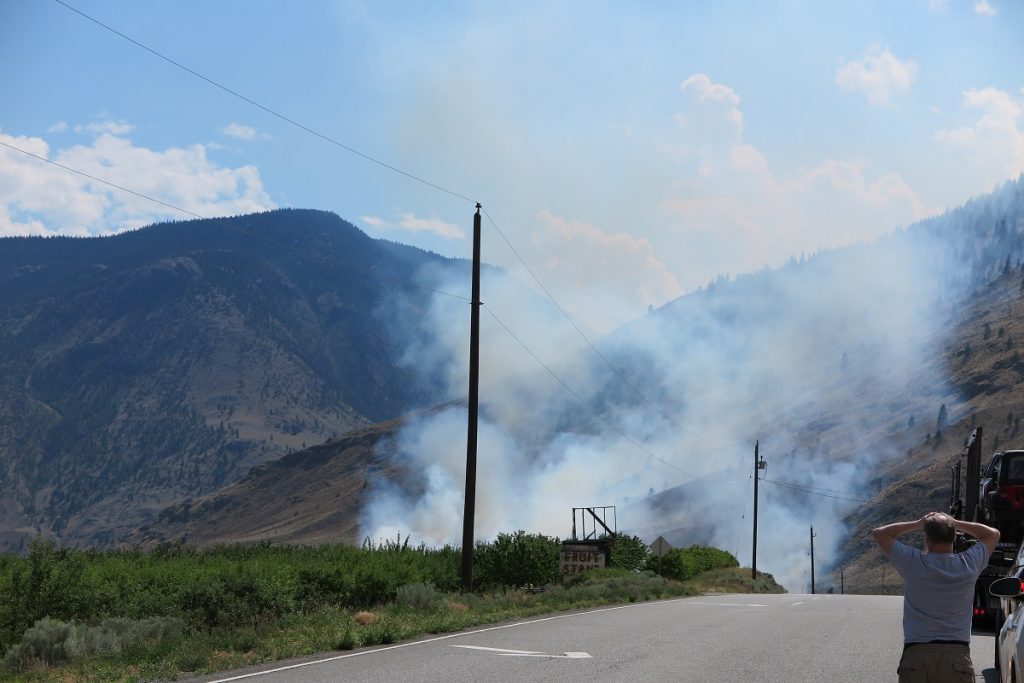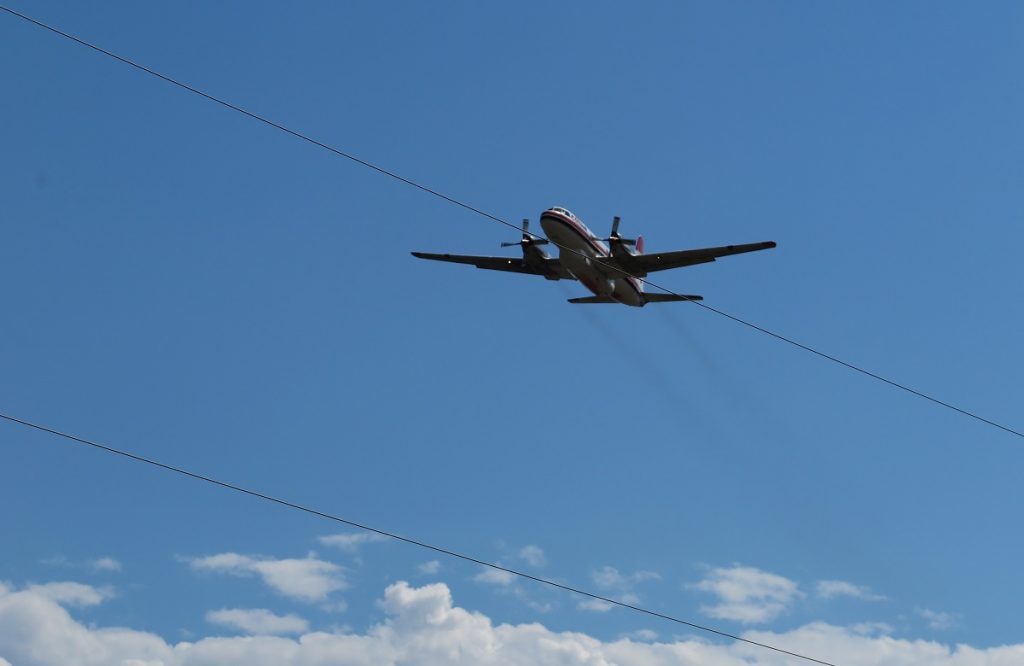 Unlike the cold weather in the morning, it is very hot and over 30 degrees.
After waiting for about an hour, there was still no sign of situation getting better, so I turn back and take road 99 instead.
It's a familiar scene and from Lillooet it was winding road all the way to Vancouver which would make it take slower to go and I already lost few hours because of the road block.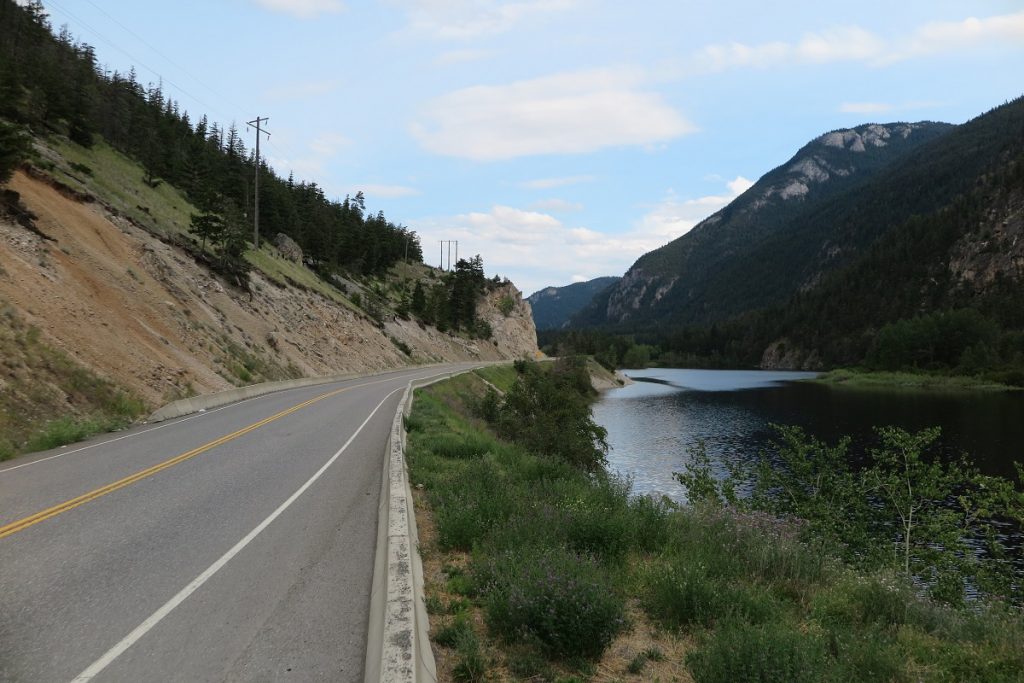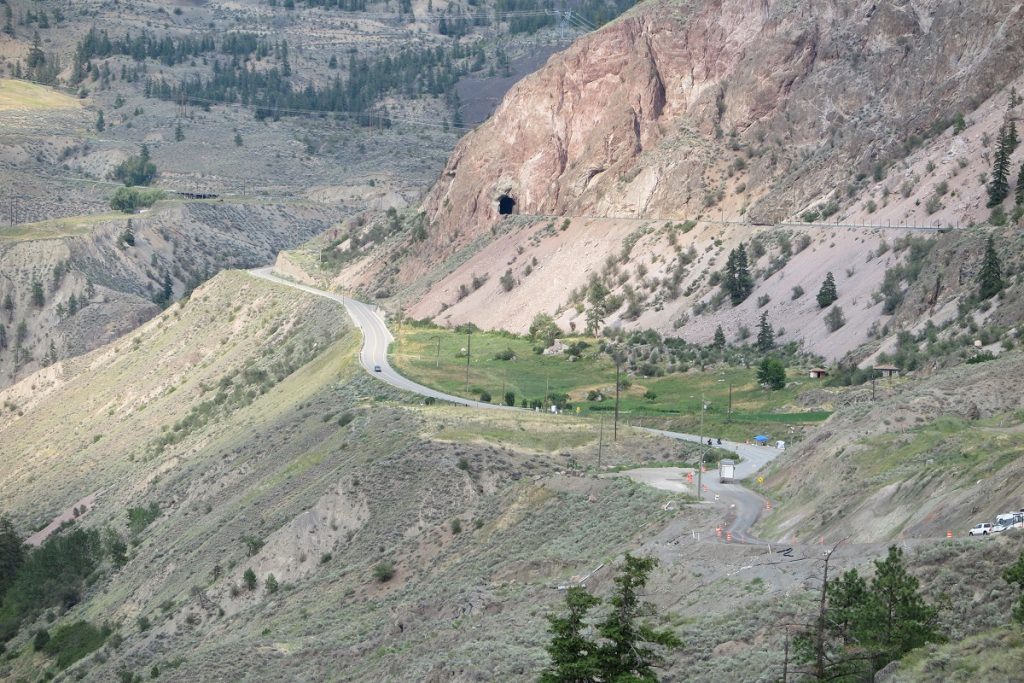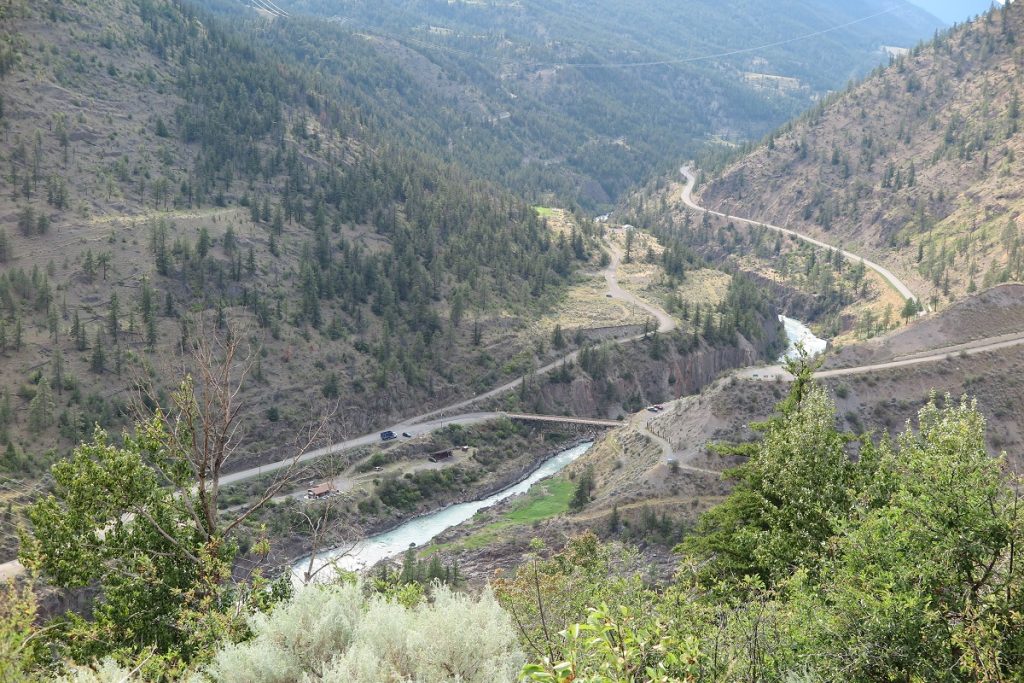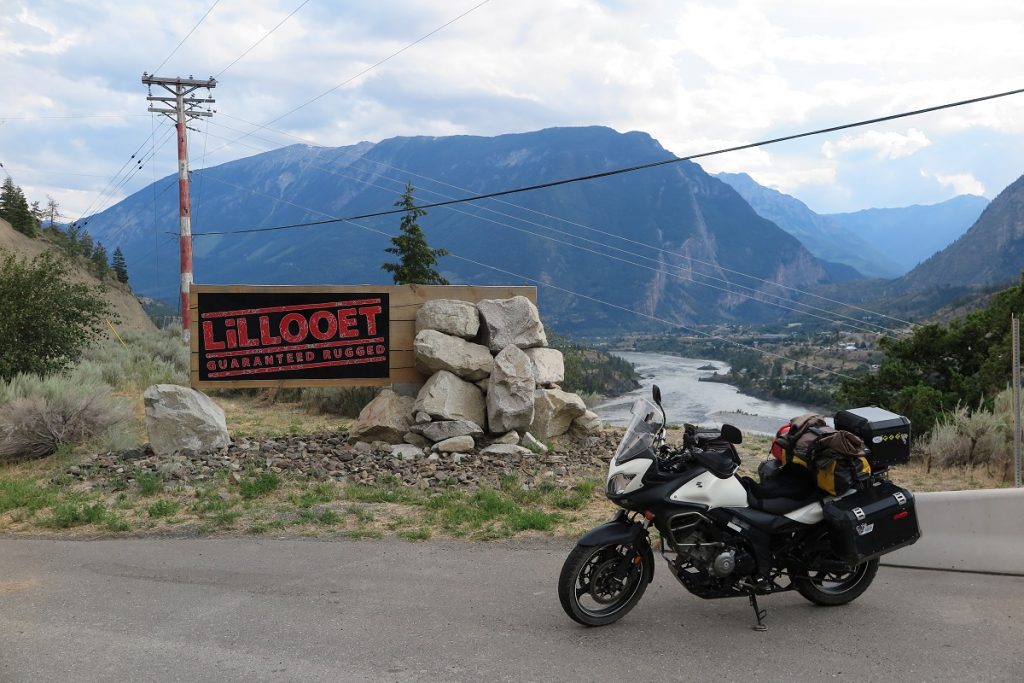 Didn't get to stop until after whistler,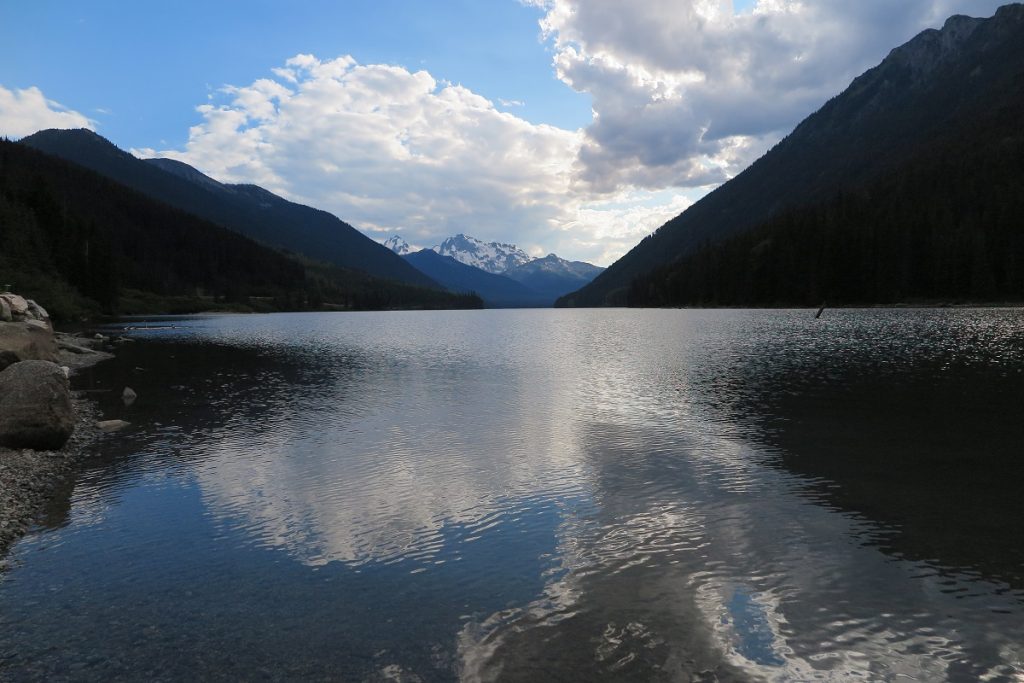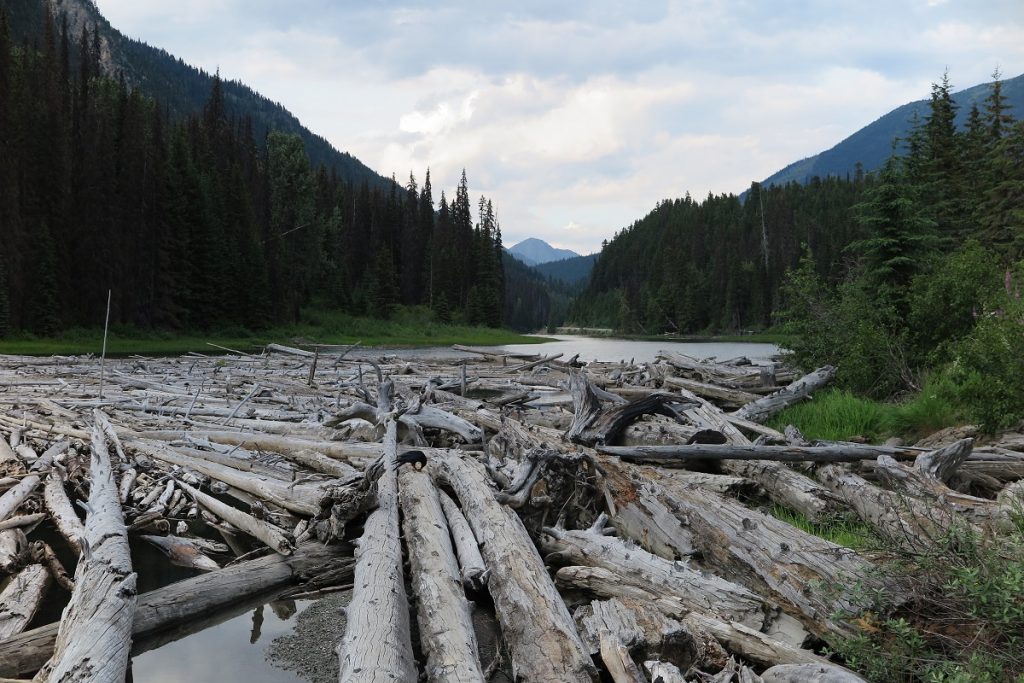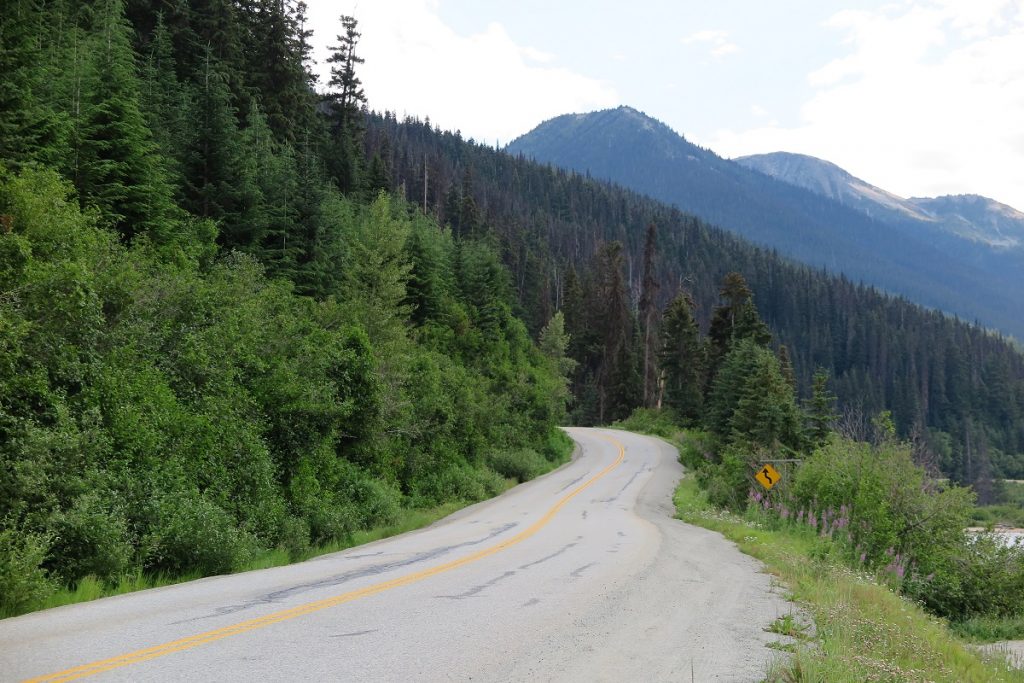 One last stop to rest and have snack,

After this it got dark and very busy road.  I got to my sister's after 10pm, after being on the road for 15 hours and riding close to 900km.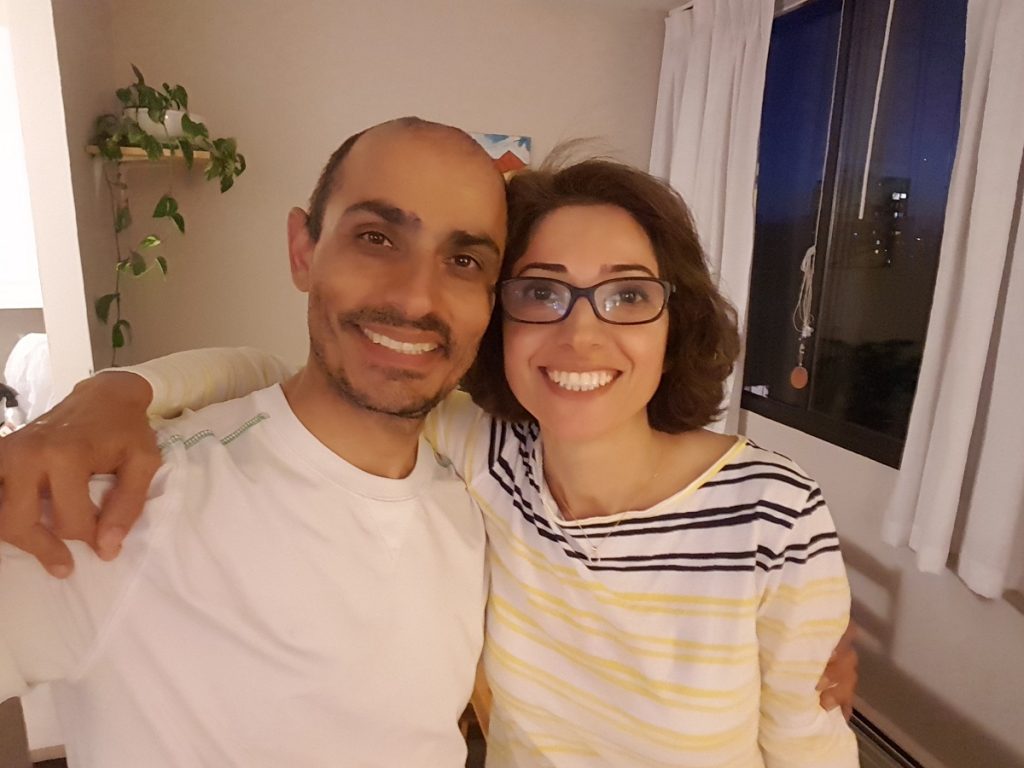 Finally in Vancouver!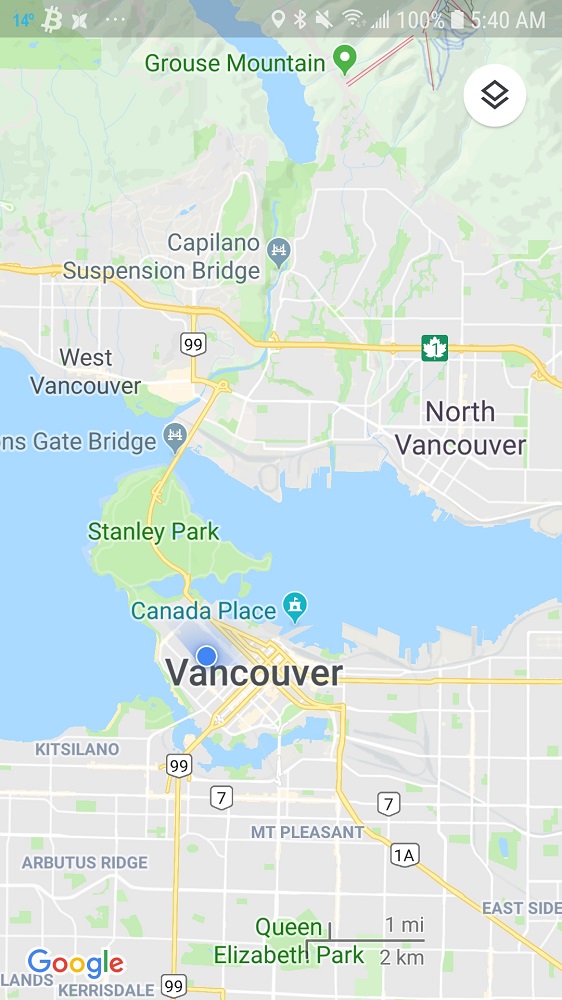 The next day just got to do laundry, maintenance on the bike, oil change and visit aunts, uncles and cousins in Vancouver which I have not see for long time.