With Reza, one of my old time friend we went to Grouse mountain, just north of Vancouver.
Grouse mountain, like anywhere else in BC and around Vancouver is a big tourist attraction.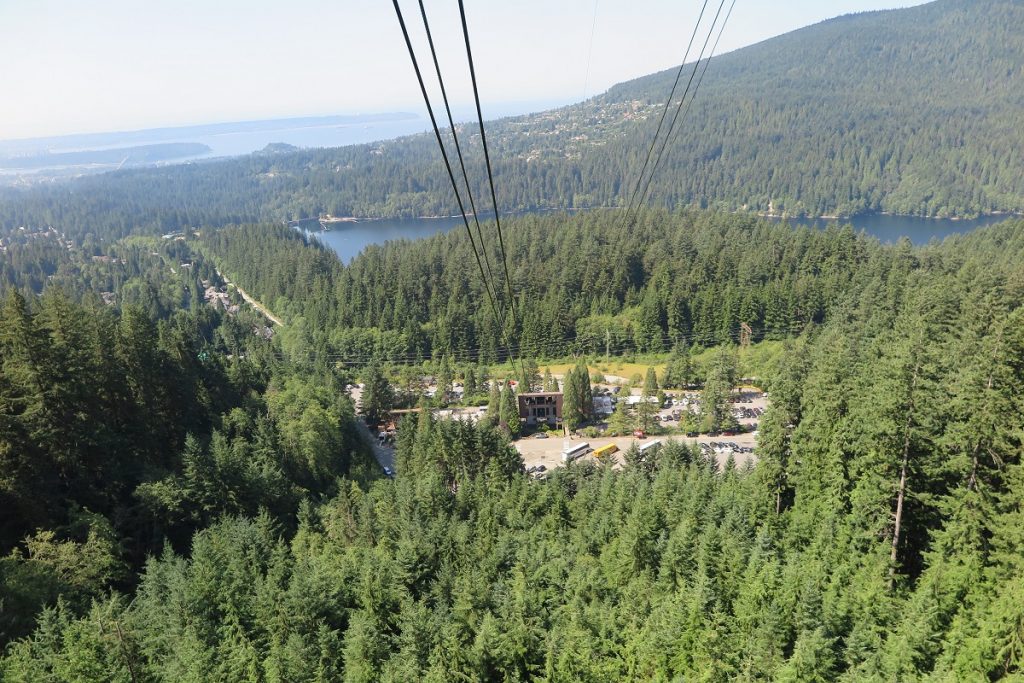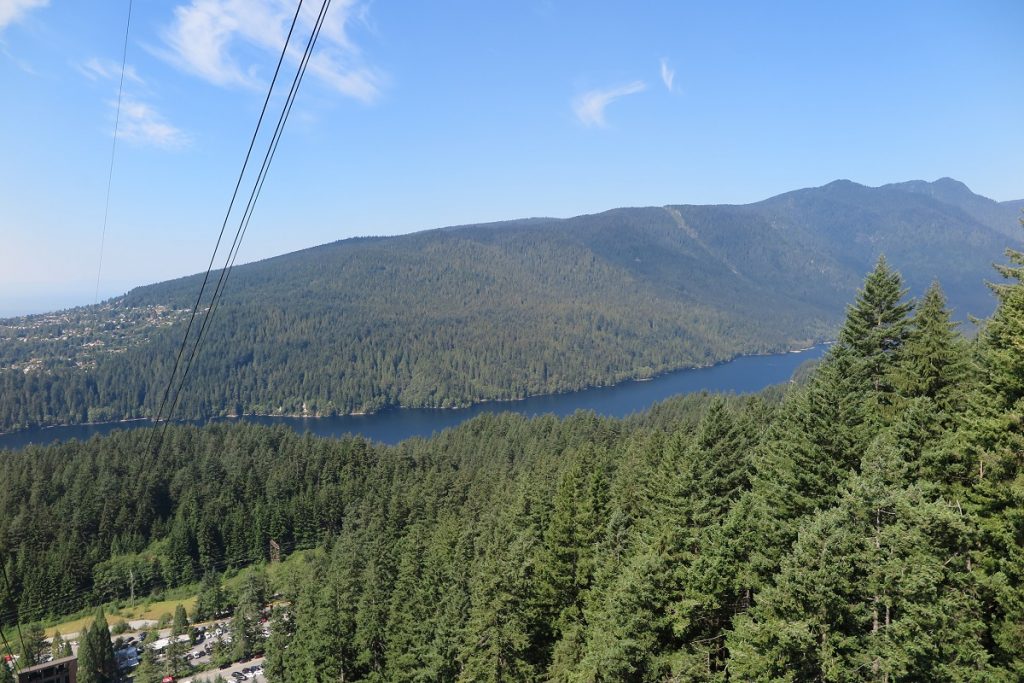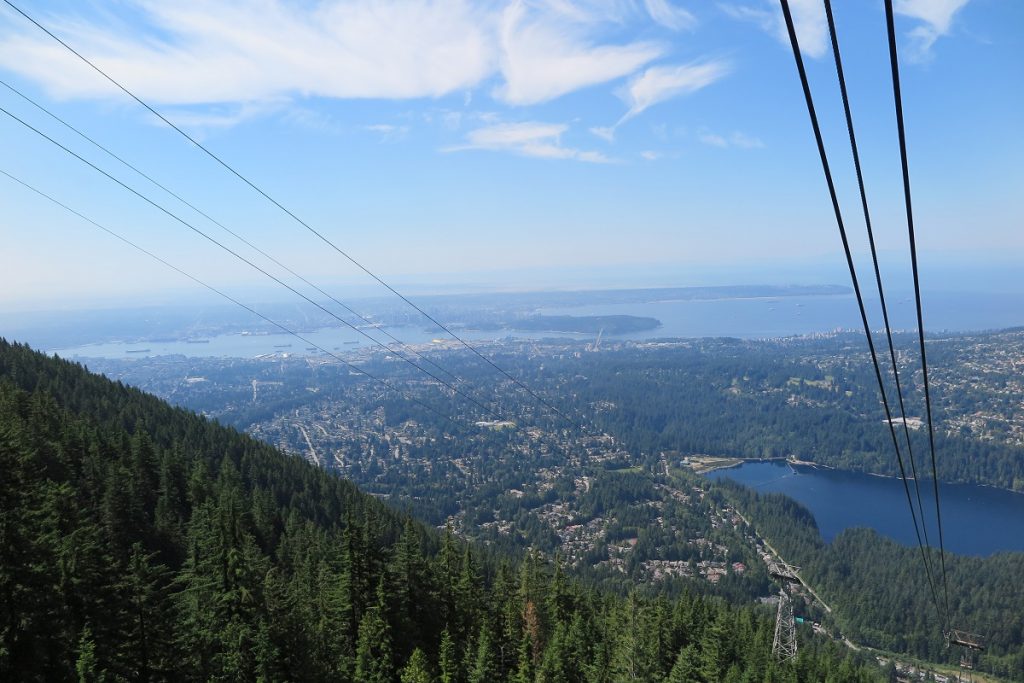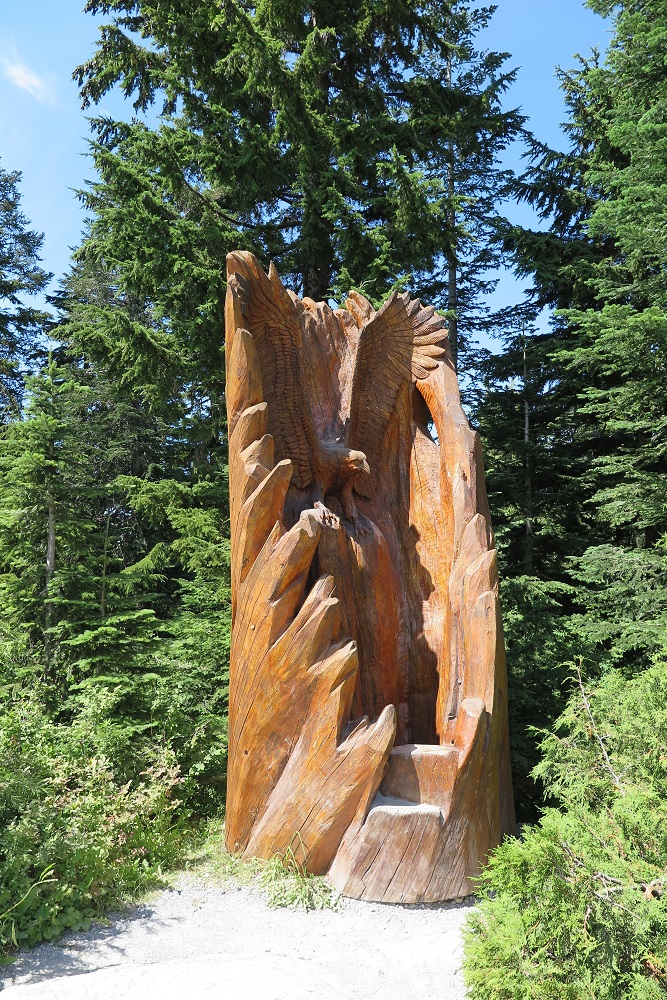 One the programs is the lumber jacks show,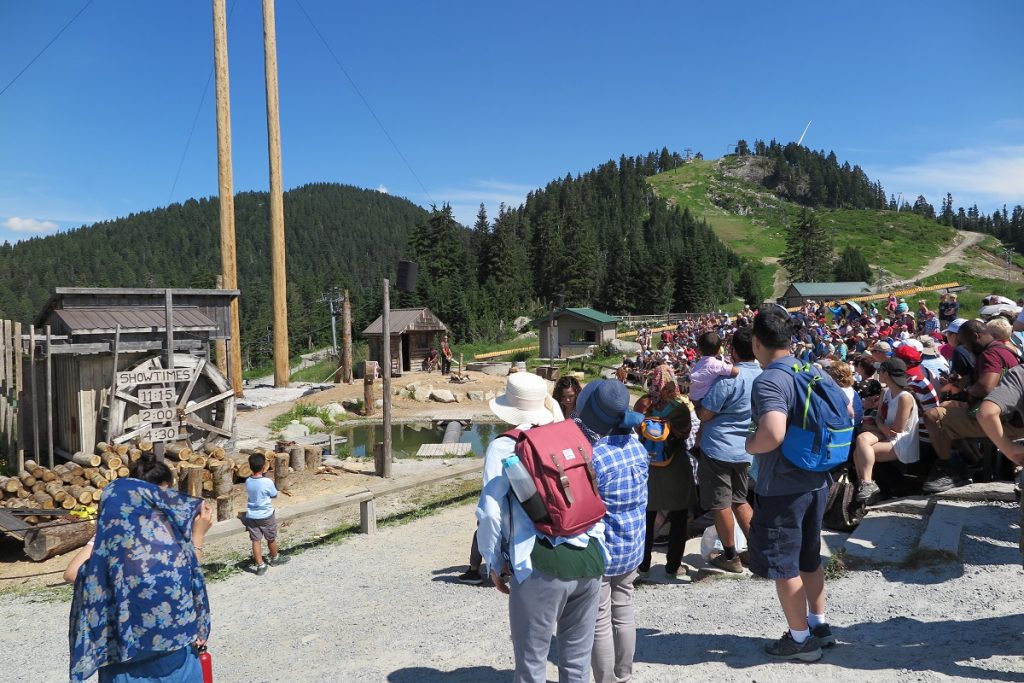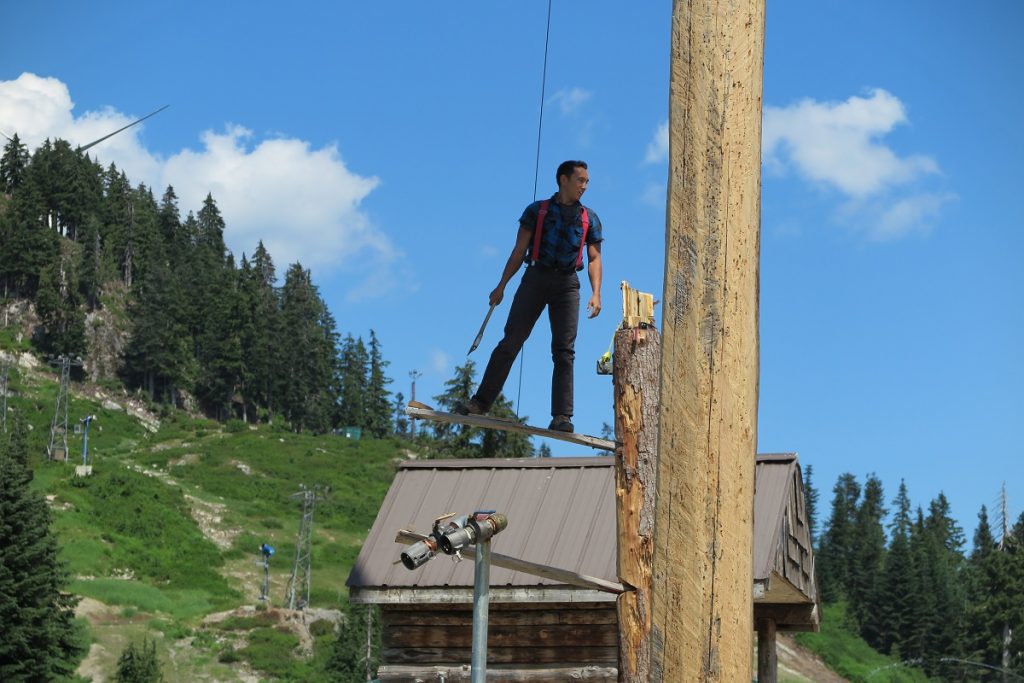 There are two Grisely bears here as well, but we didn't get a chance to see them as they were napping in the shadow back under the trees. see if you can find them in this photo.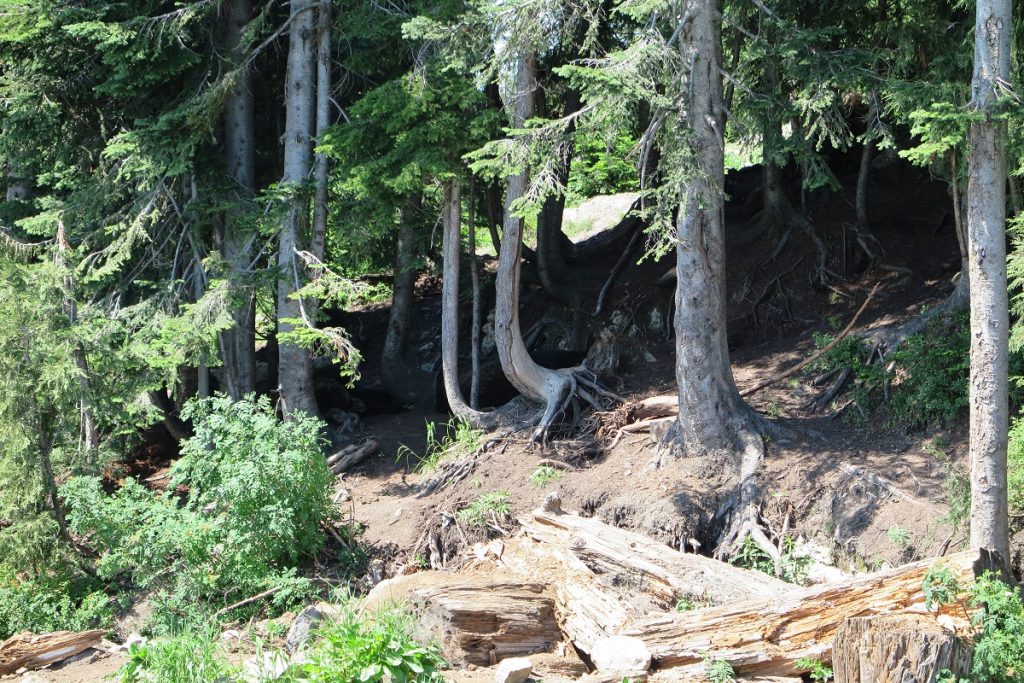 A little hiking…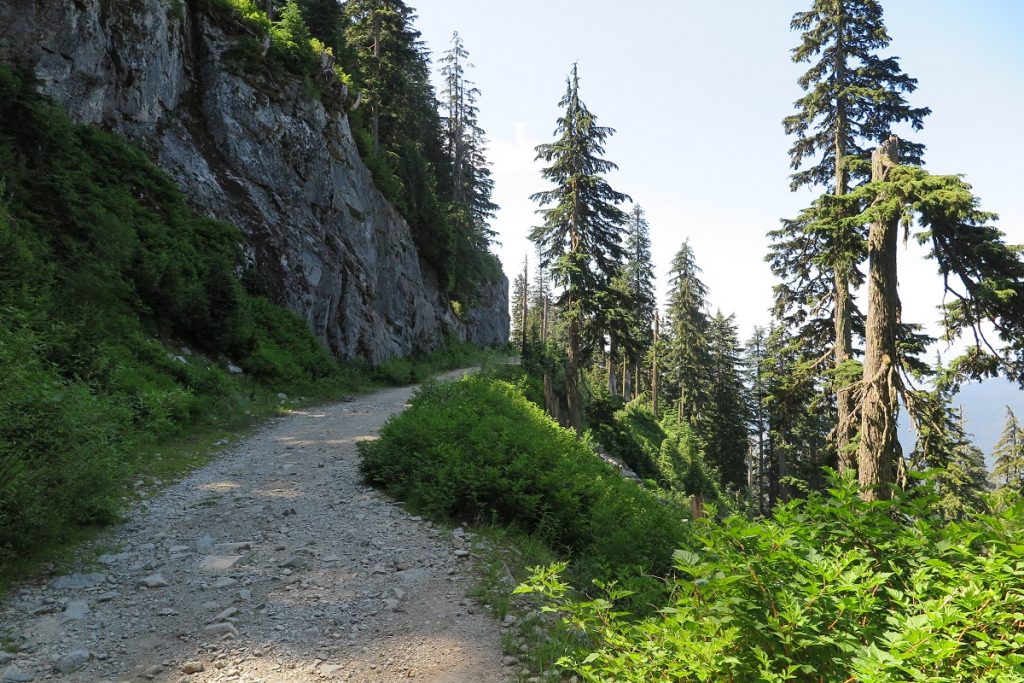 The trail didn't go were we wanted so we took the chair lift.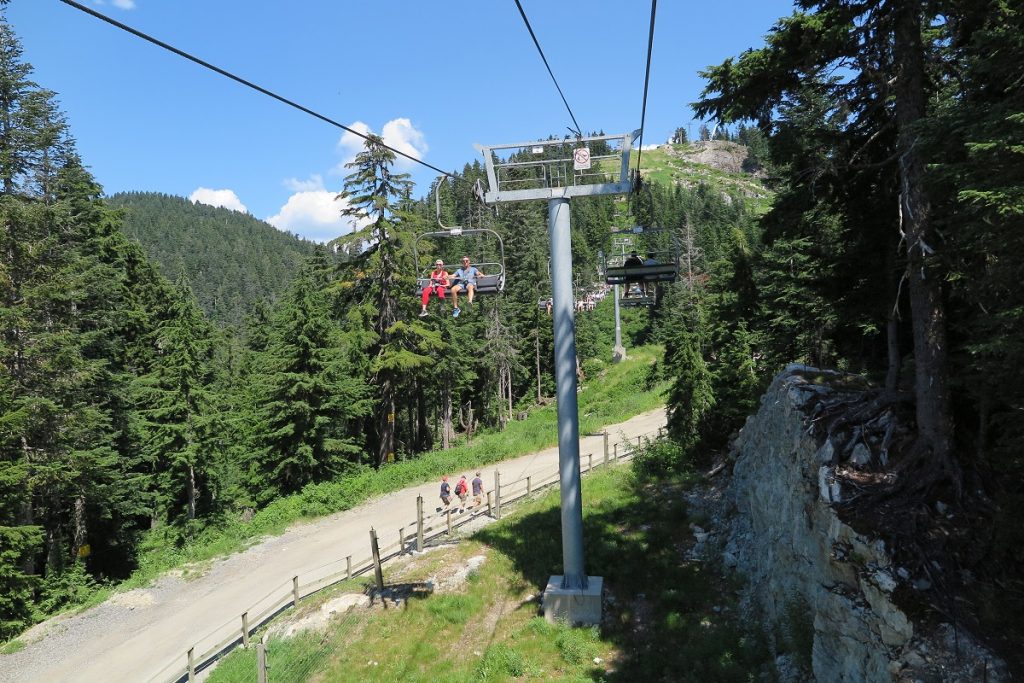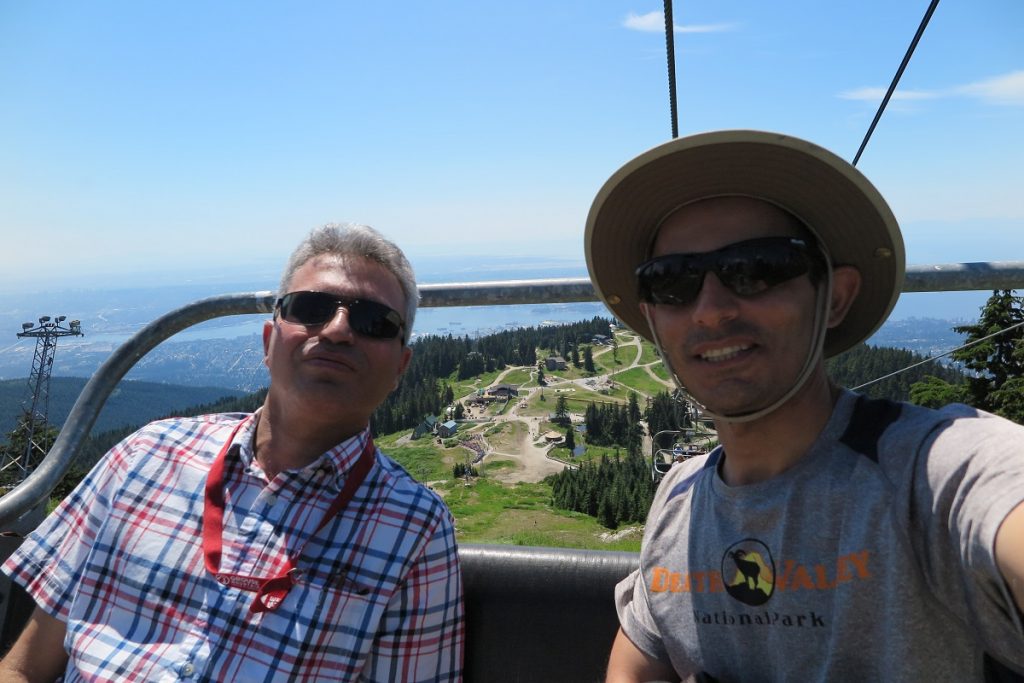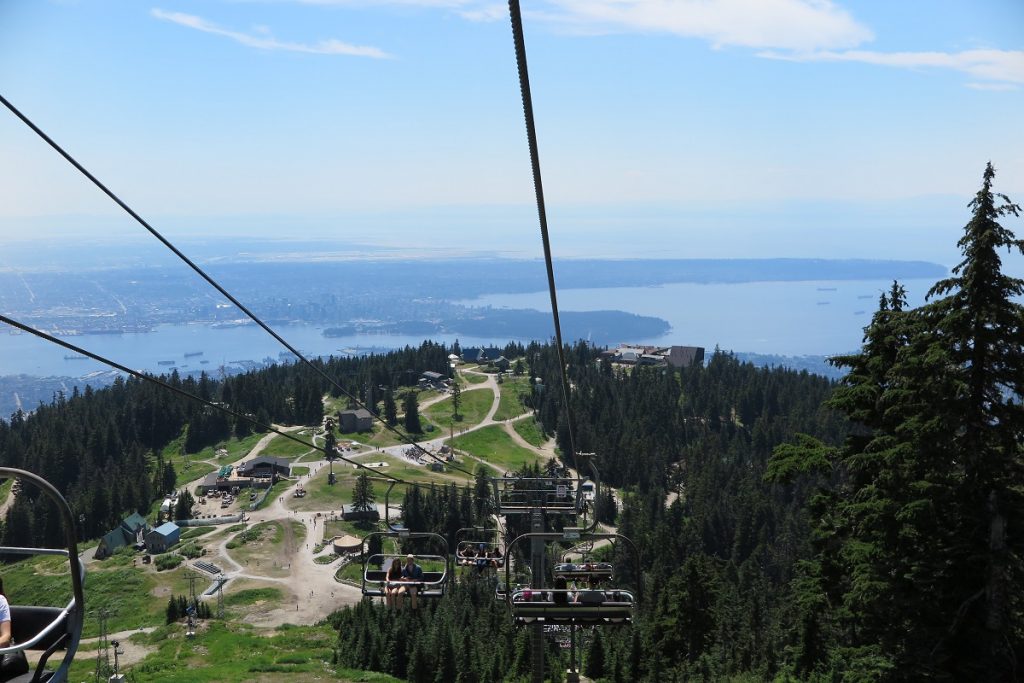 And then a visit to Deep Cove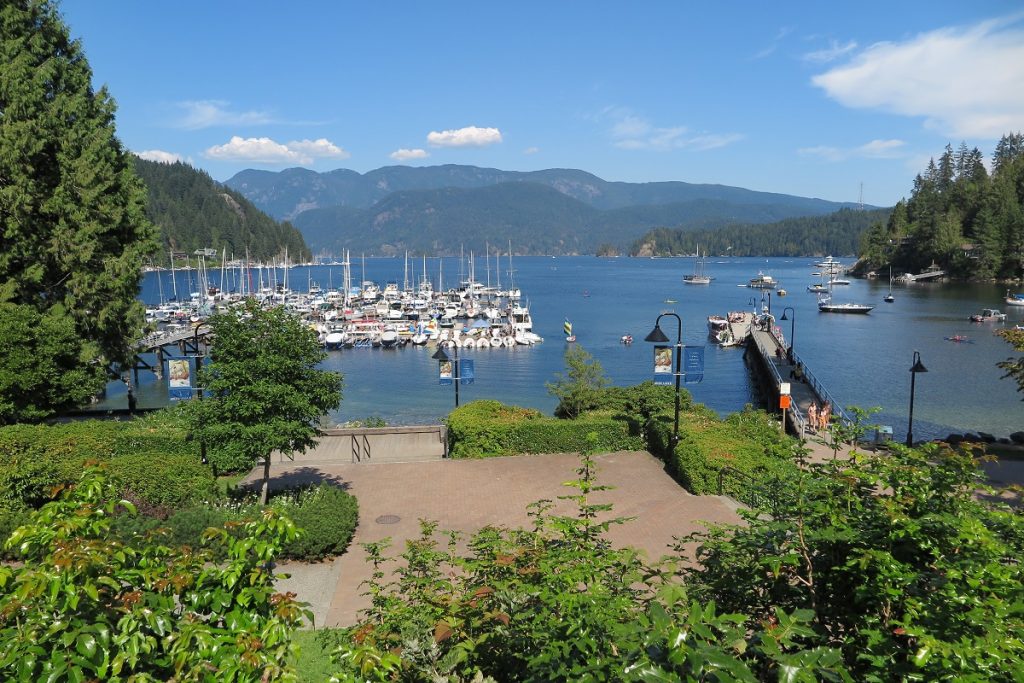 The next day, I spent the day with my sister and other friends in Vancouver.